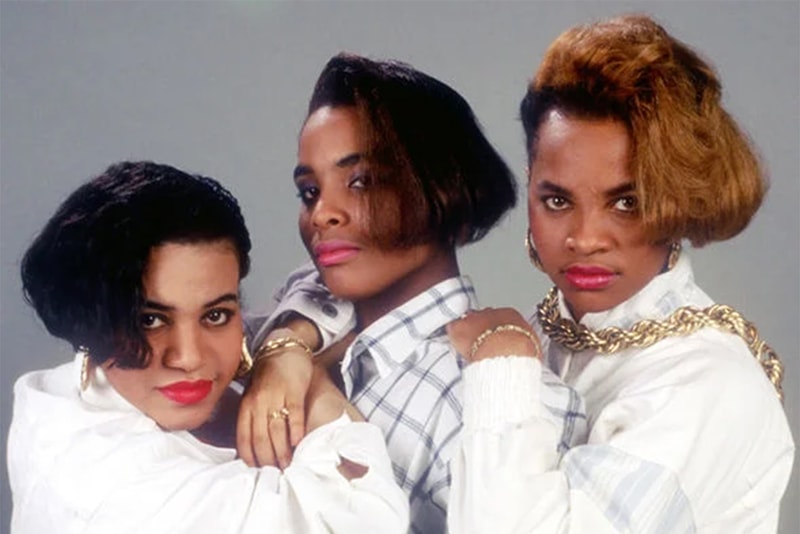 Beauty
9 of the Most Iconic Beauty Looks From Hip-Hop's Leading Ladies
From Salt-N-Pepa's "stacks," to Lil Kim's designer stamped hair.
9 of the Most Iconic Beauty Looks From Hip-Hop's Leading Ladies
From Salt-N-Pepa's "stacks," to Lil Kim's designer stamped hair.
Many of the beauty trends we know and love today are birthed from the influence of women in hip-hop. Undeniably those "around the way" hairstyles, makeup, nails and accessories have had an everlasting effect on the culture and are constantly referenced globally.
Cultural icons like Queen Latifah, MC Lyte, Lil Kim, and Foxy Brown have championed self-expression and fluidity in women and paved the way for a diverse representation of those in the Black and Brown LGBTQIA+ community. This has led to a flourishing underground scene where drag and butch queens alike can be seen emulating the styles of Salt-N-Pepa, from their iconic "Stacked" hairstyles to their signature "ghetto gold" XL doorknocker earrings.
Moving over to the dirty south, Gangsta Boo, Mia X, Trina, and La Chat were absolute powerhouses who left an indelible mark on the Hip-Hop industry. They fearlessly embodied both masculine and feminine energies, and their style was nothing short of iconic. The girls were known for their gold teeth, oversized clothing, XXL lashes, 40-inch "buss down" weaves, and lustrous lips, all hallmarks of their signature look, which they wore with unbridled confidence and attitude.
To commemorate the 50th anniversary of Hip-Hop, take a walk back down memory lane with the Hypebae Beauty team as we've compiled a list of some of our favorite throwback beauty moments.
Foxy Brown's Pencil Thin Eyebrows
Lil Kim's Designer Stamped Hair
Trina's Starter "Buss Down"
Eve's Platinum Buzz Cut
Gangsta Boo's "D-Girl" Flipped Ends
Remy Ma's Two-Toned Bangs
---
Share this article