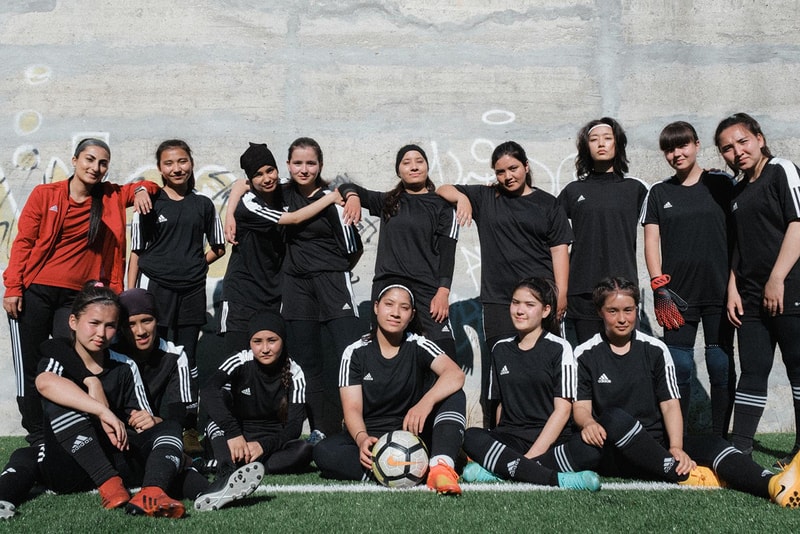 Film & TV
WhatsApp Tells the Afghan Youth Women's National Football Team's Story
Releasing an Amazon Prime film 'We Are Ayenda.'
WhatsApp Tells the Afghan Youth Women's National Football Team's Story
Releasing an Amazon Prime film 'We Are Ayenda.'
With the World Cup dominating our television screens, it's incredibly inspiring to see renowned female athletes at the top of their game. Their skill is not without sacrifice as safety is unfortunately a concern for all women.
The Afghan Youth Women's National Football team demonstrates this first hand as the group of remarkable women escaped from Afghanistan after the Taliban took control in 2021. Not many of us can truly understand how harrowing it was to break free, which is why WhatsApp is releasing the powerful short film, We Are Ayenda.
The film focuses on Farkhunda Muhtaj, the former captain and humanitarian activist, as well as the members of the women's youth team as she leads the team to safety without ever meeting them, only using WhatsApp to help them escape. Under the control of an oppressive regime, ensuring the security of users' personal information, while providing confidential communication is crucial to preserving some sense of safety, making platforms like WhatsApp all the more important.
"To help them escape successfully, I knew the stakes were extremely high for secure communication. If something was intercepted, whether it be their passports or IDs, not only would the mission be jeopardized but everyone's life would be at risk," Muhtaj shares in an exclusive press release. "These incredible young women just want to continue competing in football and aspire to achieve their dreams."
We Are Ayenda is now available to watch on Amazon Prime.
---
Share this article