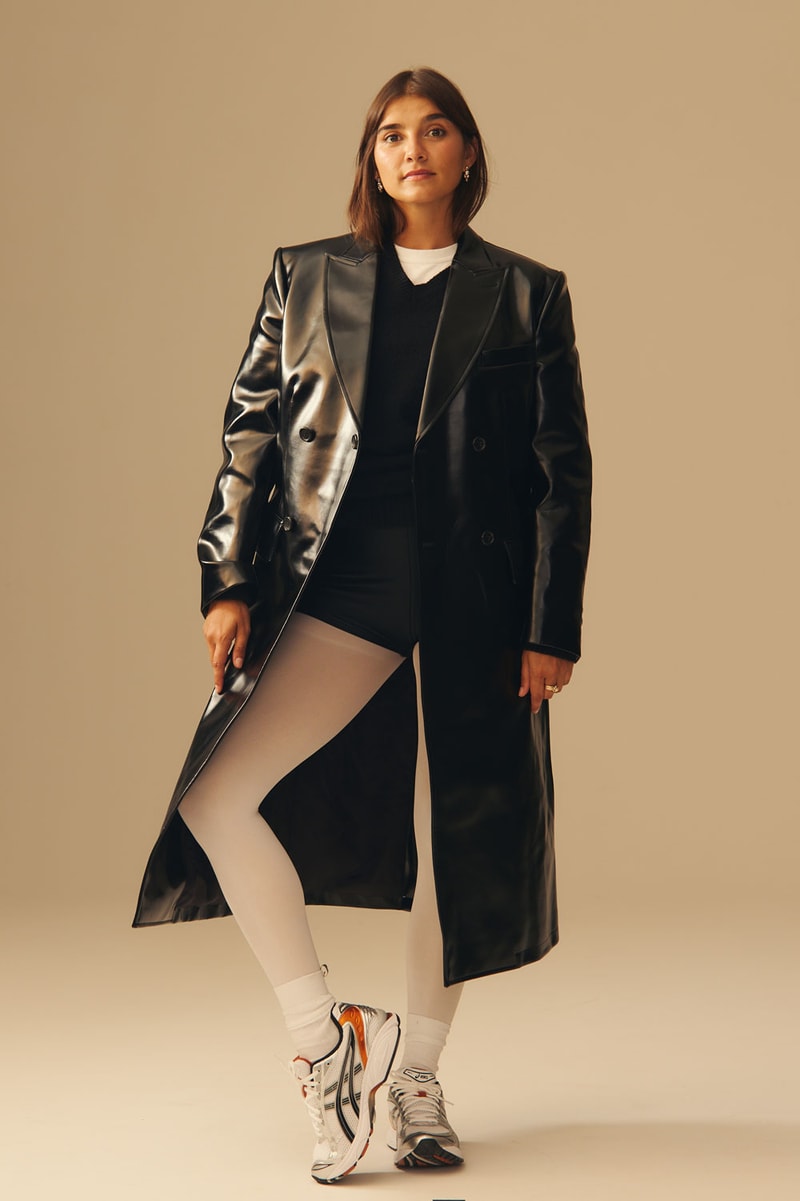 1 of 8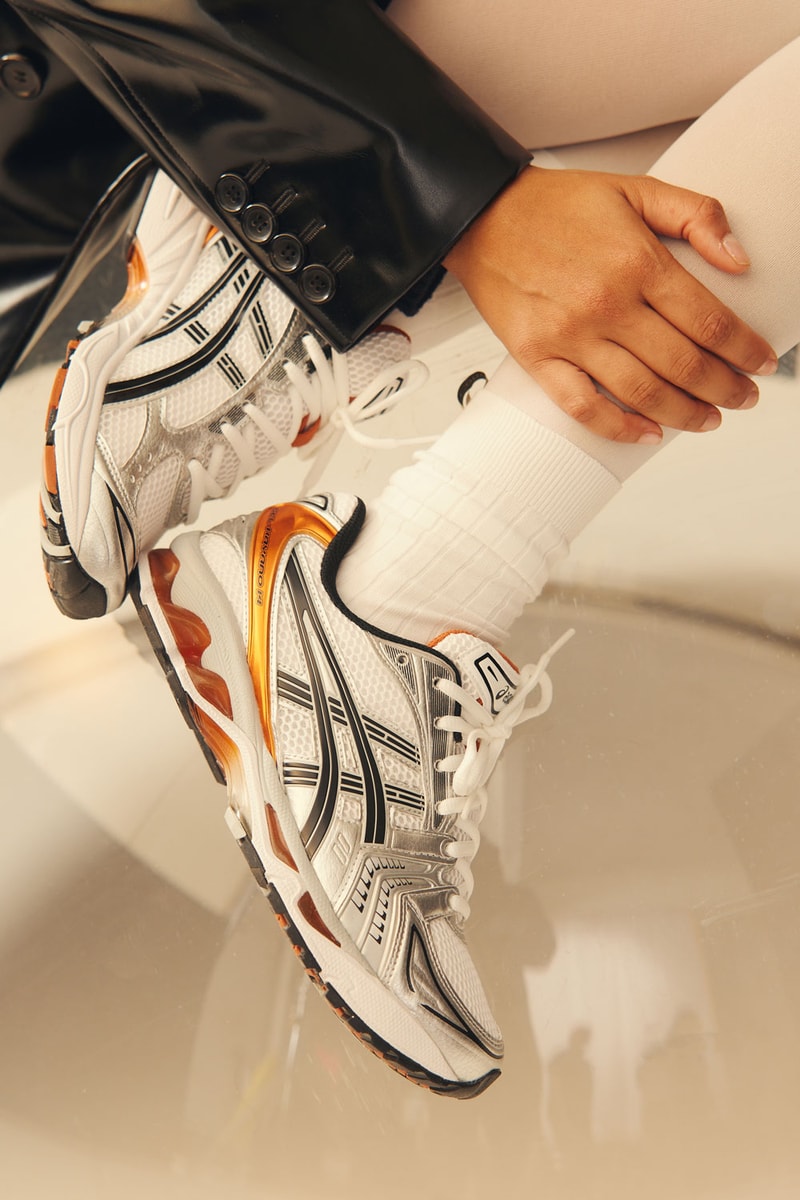 2 of 8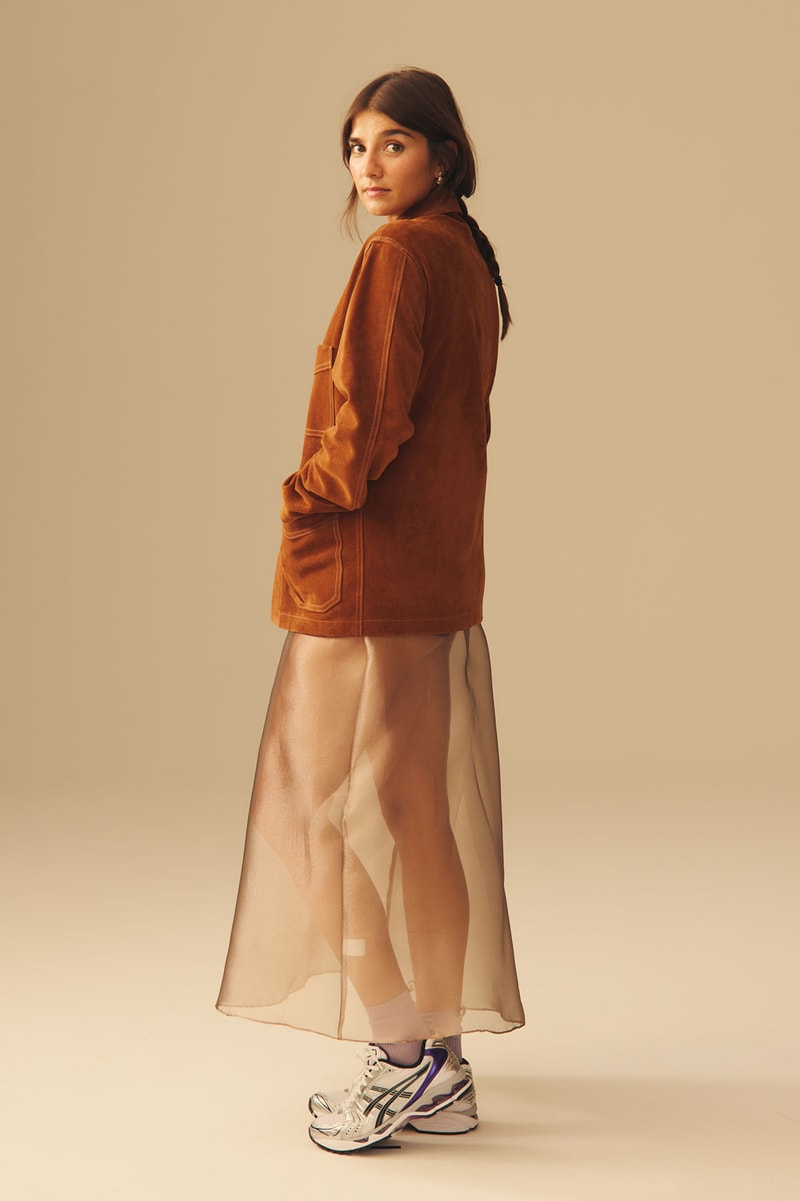 3 of 8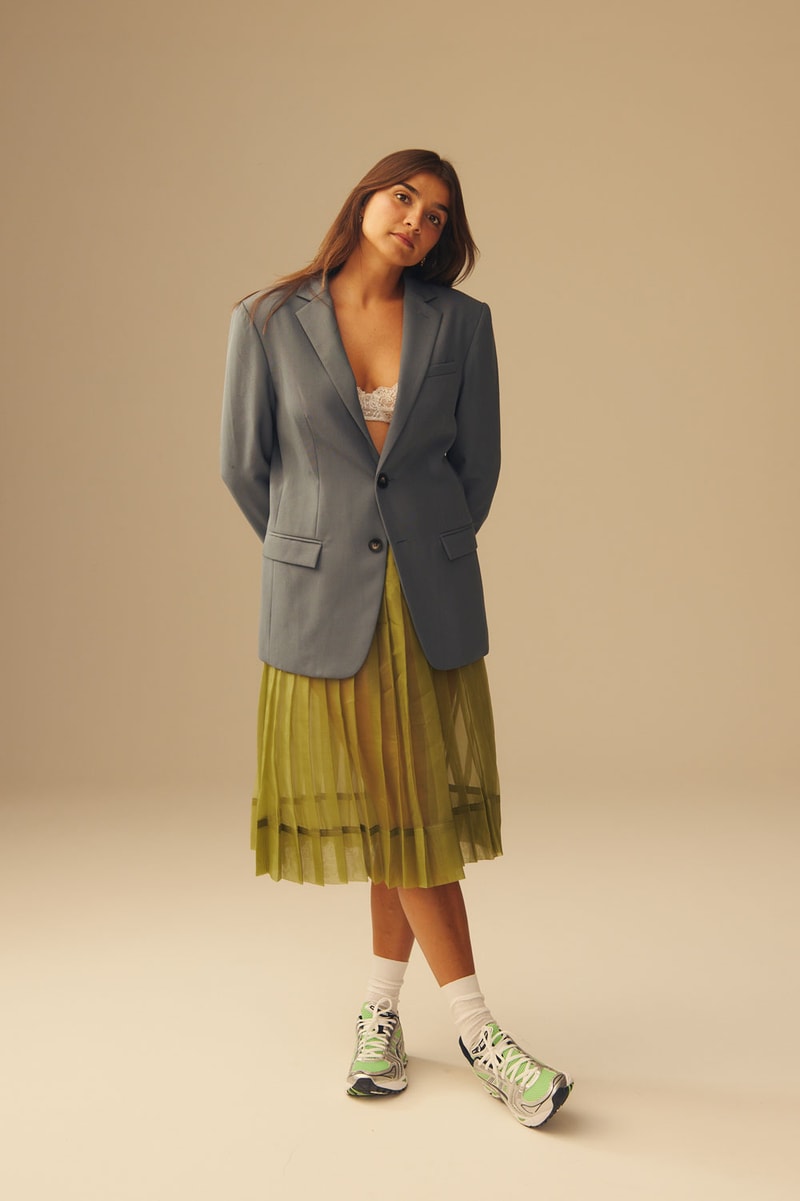 4 of 8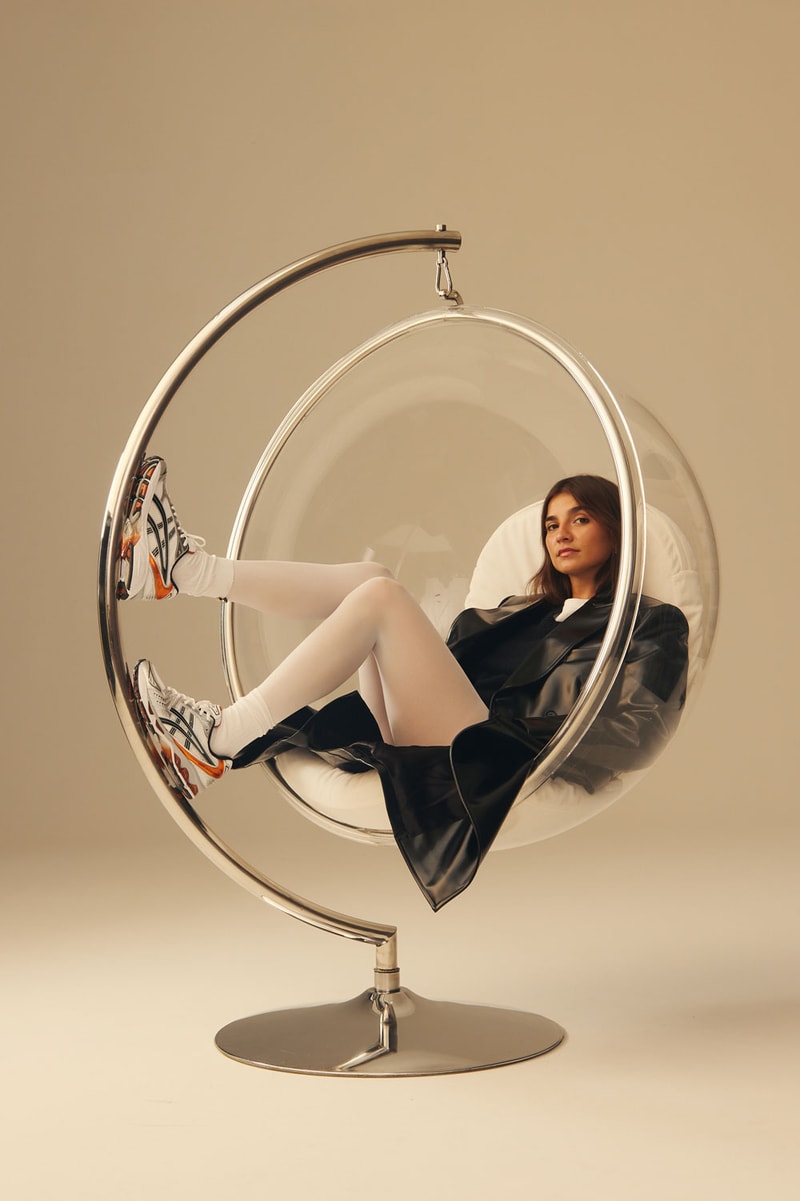 5 of 8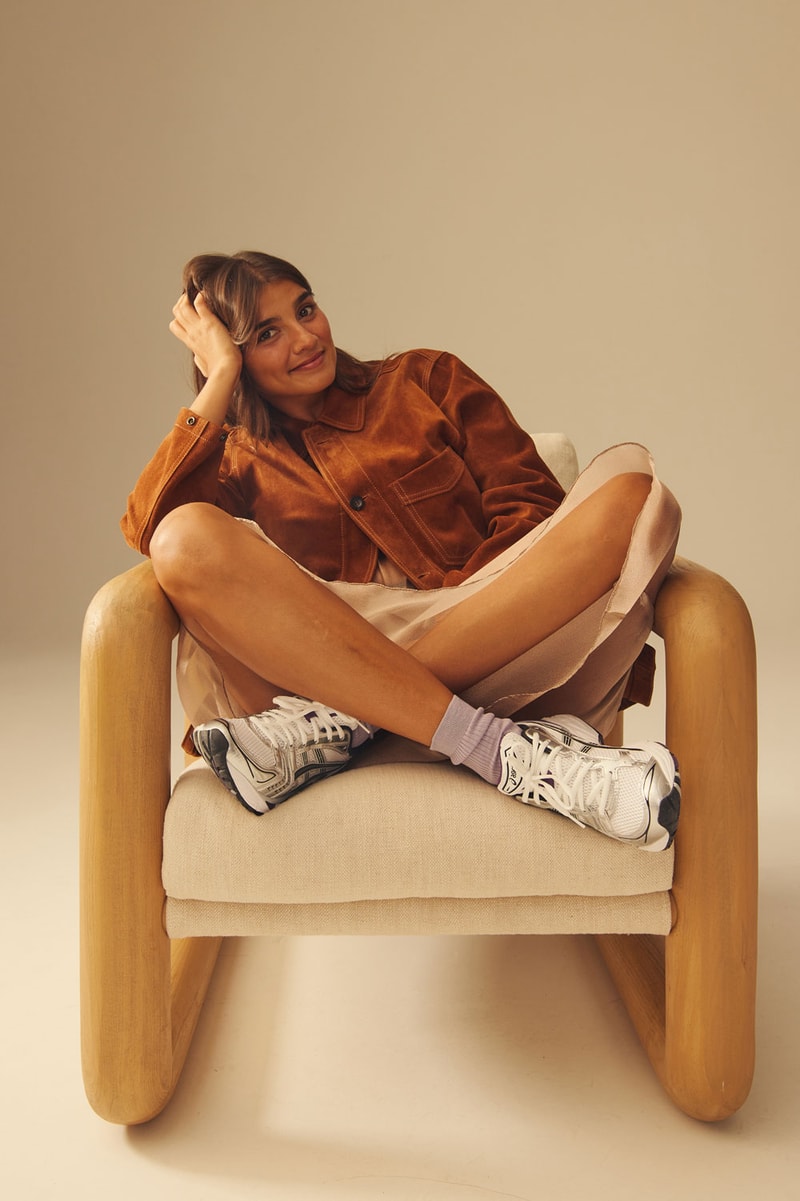 6 of 8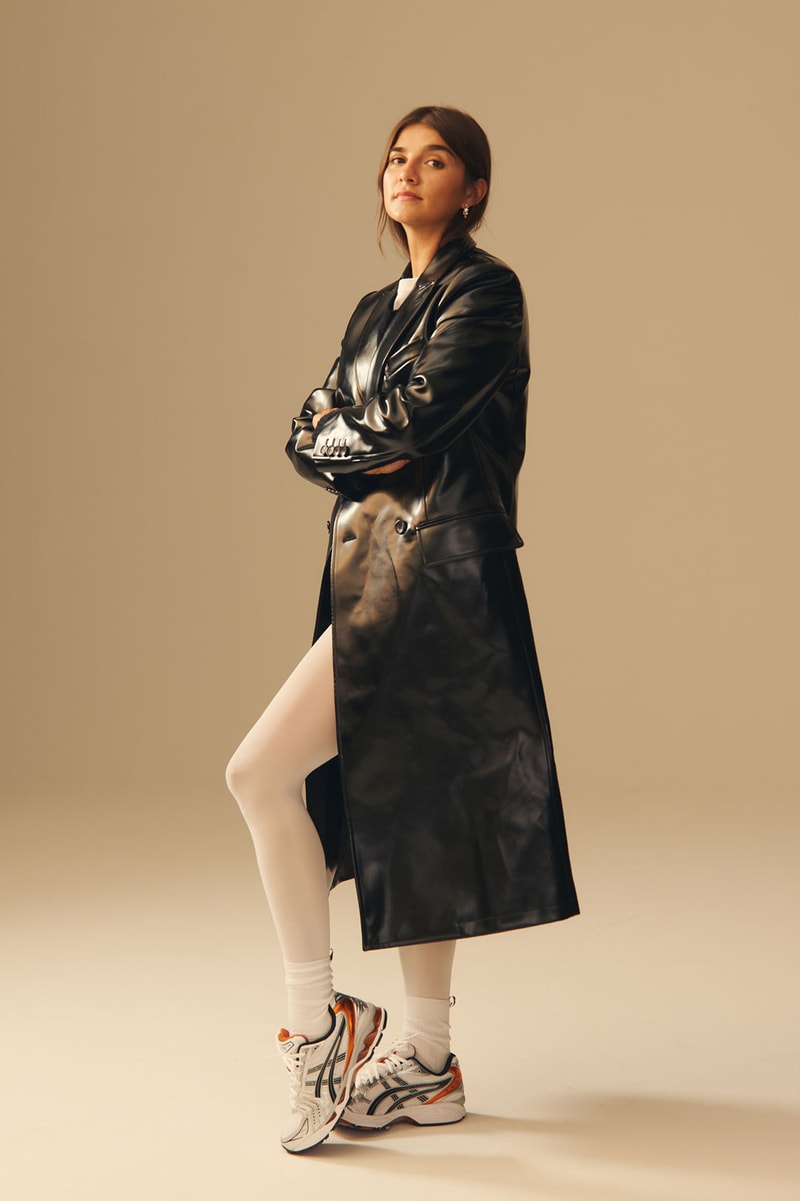 7 of 8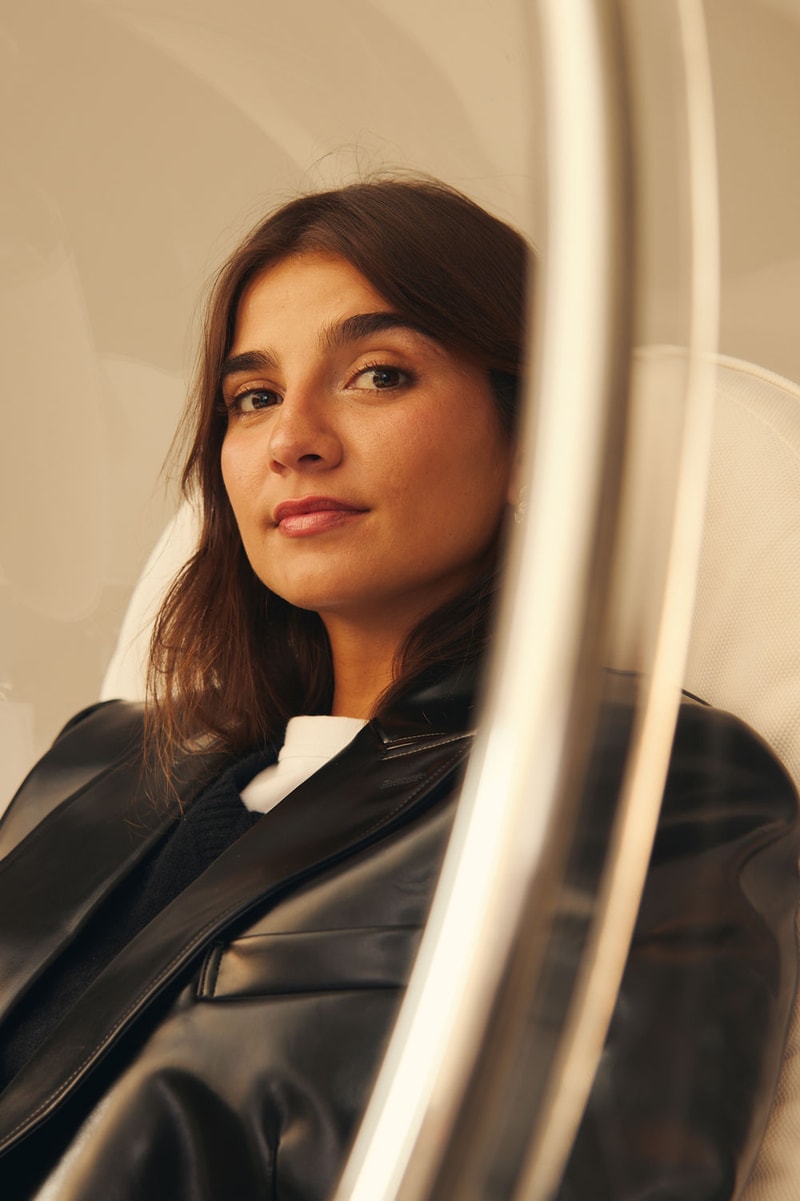 8 of 8
Footwear
Juliana Salazar Breathes Life into ASICS' 'Sound Mind, Sound Body' Slogan in the GEL-KAYANO®
The creative director and stylist effortlessly balances all of her endeavors – whether devising a style-savvy ensemble or keeping her mind and body in check.
Juliana Salazar Breathes Life into ASICS' 'Sound Mind, Sound Body' Slogan in the GEL-KAYANO®
The creative director and stylist effortlessly balances all of her endeavors – whether devising a style-savvy ensemble or keeping her mind and body in check.
The ASICS GEL-KAYANO 14® model is inherently nostalgic, sporting a retro silhouette inspired by revered GEL-KAYANO® styles of the past. But what truly individualizes the sneaker is its timelessness and adaptability — two tenets that have allowed ASICS to dominate the sneaker world decade after decade. Sneakerheads flock to the shoe for its ease of wear and updated features, such as advanced GEL® technology and new bright colorways, while style savants embrace the GEL-KAYANO 14® for its malleability, as it can be worn on-the-go or dressed up effortlessly.
Stylist, creative director, brand strategist, and master of minimalism, Juliana Salazar shares that air of timelessness with ASICS, which is exactly why the brand tapped the multi-hyphenate to put her own creative spin on the GEL-KAYANO 14®. "I love that ASICS is so committed to being themselves and they're not really jumping on every trend. They're just doing what they do and they do it very well," she shares. Not only do Salazar and ASICS share a similar creative outlook, but they also connect on many other levels beyond footwear and apparel.
ASICS' slogan, "Anima Sana In Corpore Sano," roughly translates to "a sound mind in a sound body." This is a mantra that Salazar also incorporates into her daily life, as she is often spending time traveling from Miami to NYC to LA, coordinating looks with clients, and juggling multiple projects all at once. And in between it all — she still manages to pull off modern, chic looks that prioritize comfort. Hypebae sat down with Juliana Salazar after her self-styled shoot with ASICS to discuss her personal styling tips and the importance of preserving a sound mind and body amidst the action.
How has your personal style evolved since moving from Miami to NYC? How would you describe the fashion aesthetics of both cities and which do you most relate to?
I grew up in Miami and went to school in DC. After I graduated, I moved to New York and lived here for eight and a half, almost nine years. For the last two years, I've been between here and LA. I love all-white, which I think is a very Miami thing. But I also love colors and color blocking. I don't think I'm as much of a print person though. What I've taken from New York is that it feels very free to wear whatever you want. No one really cares. Everyone's doing their own thing and it's more experimental. There's a lot of personality to it.
What's your personal connection to ASICS?
During our first meeting, we just really clicked and I feel like we're so aligned on every level. Not just stylistically, but I think with brand values as well. ASICS' slogan of 'Sound Body, Sound Mind' is something I've valued more as I've gotten older. Especially in the last two years, I've really connected with my mind and body. I've been through an emotional rollercoaster, mentally, so I've been trying to consciously maintain my mental health in the same way that people go to the gym and take care of their bodies. So that part of the brand really speaks to me. I'm also a tennis player, so for me, ASICS has always been a staple for tennis shoes.
When it comes to styling your clients, do you approach that in a different way than when you wake up in the morning and dress yourself?
Honestly, I think it's pretty similar. I got into styling just off the foundation of people saying, 'I like how you dress. Can you style me?' A lot of times, even within my work, I use a lot of pieces from my own closet. The people that I style end up becoming my muses — they're almost like my Barbies. I love dressing people up. Obviously, when I work with people who have different styles than me or even different body shapes, I make sure they're always comfortable. I think what draws people into the way I style is the practicality. I'm all about functionality and I'm a very practical person; a lot of times I wear an outfit from day to night so I love things that you can wear throughout the day. With clients, I'll maintain that functionality but the first thing I'll ask them is, 'Are there any colors that you hate? Or any silhouettes that you hate?' Then from there, I pull a bunch of stuff, and I lean towards menswear often as well.
View this post on Instagram
I see another connection to ASICS there too, with the ability to dress ASICS' sneakers up and down. How would you describe your sense of style and what inspired you fashion-wise growing up?
I've always had an opinion about what I was wearing. My mom always jokes about me getting myself dressed as soon as I was old enough. She would talk about how my shoes and my butterfly clips always needed to match, so I was definitely always very specific. But I didn't know that fashion was an industry beyond shopping until I was in college. I learned about the industry and the vast roles through looking at Street Style photos. For example, Taylor Tomasi Hill was one of my favorites, Leandra Medine, and Mira Duma — they're all very themselves, which is what I like about them. I really think style's more about the attitude and comfort level than the actual clothes.
It's about feeling comfortable enough to present yourself in the most confident way possible. So what would your words of advice be to someone who's in the process of really honing in on their personal sense of style?
This applies to everything, but I see a lot of cases where people want something different, but they don't know exactly what they want. So I think it's important to get clarity about how you actually want to present yourself or how you want to be perceived. I think where that overlaps with what you genuinely love and would wear is a sweet spot where your personal style comes together. I think it's a game of trial and error and just finding what you feel really good in.
ASICS' slogan, 'Anima Sana In Corpore Sano,' roughly translates to 'a sound mind in a sound body.' Do you feel that mindset is applicable to fashion and style too? In your case, you wear a lot of hats. So how does that play into your everyday life?
I think it should be more applicable to the fashion world than it is. When I was living in New York full-time, I was always on go, go, go. I was always problem solving and horrible things would happen and I would just keep on going. So I feel like I've finally given myself that space to decompress. I'm definitely way more thoughtful and intentional with everything I do now, even when it comes to how I start my day. I recently started meditating. I'm not a person who's super into working out, but now I love to do it to calm my mind. The fashion industry is super hectic and working with clients can be super hectic. So I think it's important to have that downtime because no matter how organized you are or how structured your work is, something can change drastically in 30 seconds. So if you're not good, those drastic changes are going to eat you alive. But if you're good, you can roll with things and move forward.
How did you approach styling yourself for this shoot?
I feel like I have a uniform where my style is definitely tomboyish, but also very feminine. I love a sheer skirt with a big jacket or a menswear jacket. I love that juxtaposition. In one of these looks I'm wearing a sheer, green skirt and I added a blazer to it. And the final touch, the socks, and GEL-KAYANO 14®s ground the look. I really reached out to a lot of brands that I love for this shoot, a lot of women-owned brands. I like to support the little guys. I feel like I'm also kind of preppy or more collegiate, but with an edge, so I channeled that too.
How else do you see your style and aesthetic aligning with the brand ethos of ASICS?
Definitely that functionality standpoint. ASICS shoes are very wearable and you said the word adaptable, which really describes ASICS. They're good for so many occasions and I love a classic, functional sneaker. And I've always worn skirts with sneakers as well, so that was fun to revisit here.
One final question: You're leaving for a trip in 15 minutes and can grab two pairs of ASICS to bring with you. What are you picking and why?
Definitely a GEL-KAYANO14® and ASICS tennis sneakers, the Court FF 3.
---
Share this article