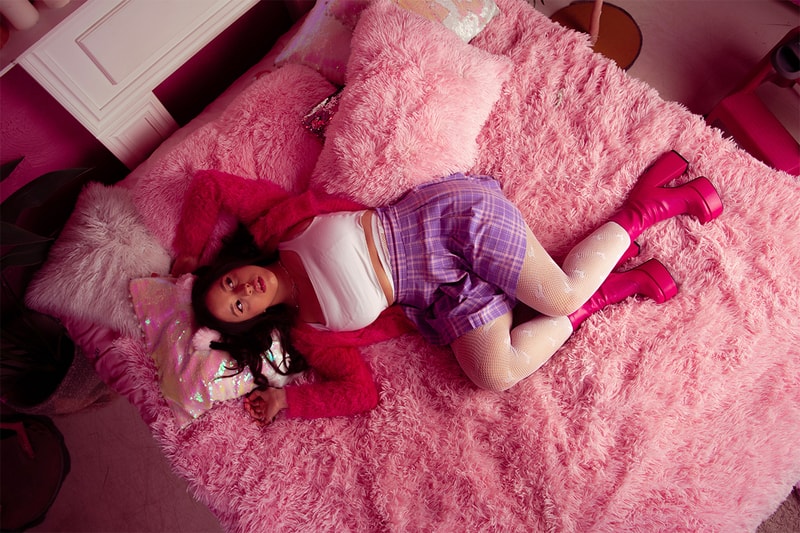 Sex & Dating
3 Situationship Styles To Avoid This "Cuffing Szn"
Bumble's sex and relationship expert spills the tea.
3 Situationship Styles To Avoid This "Cuffing Szn"
Bumble's sex and relationship expert spills the tea.
Cuffing season is allegedly right around the corner — considering we're all ready to buckle up for the chaos. To help curb the toxicity and welcome in healthy love, Bumble dating app drops three stituationship styles you should avoid like the plague.
According to Bumble UK, 52% of users are proudly searching for love this cuffing season. Although the sentiment is sweet, Bumble's relationship expert Expert, Dr Caroline West states that the pressure of holiday season and bathing PJ galore on Instagram can get into people's heads, triggering FOMO, or the fear of missing out. As a result, you can get caught up in dynamics that don't feel authentic to you.
To avoid the risk of running into a situationship, which lets be real, is just you being used, keep reading for Dr. West's tips and situationship styles to avoid.
The Safety Net Situationship
"Lots of people feel the pressure to 'couple up' during Cuffing Season which can lead to them reigniting familiar, and comfortable, old flames. This can be particularly common when we head home for the holidays and bump into previous partners.
Although this is a situationship that can happen during Cuffing Season and beyond, Bumble's recent app data shows that over half of single people are more open to who they date beyond their usual 'type,' meaning there is a desire for more exploratory dating. There's no need to fall back on your 'safety net', just because it's Cuffing Season. It can be empowering to use this time to prioritize yourself, so consider taking yourself on some solo dates as a treat."
The Promising Situationship
"Dating someone during colder months can be fun as there are lots of natural, romantic moments to meet up with your date — from Halloween parties to Bonfire Night — meaning more opportunity to cosy up and get to know them better. Spending quality time together doing activities is a great way to build a solid foundation for long-term relationships.
Many people don't start their Cuffing Season situationship thinking it's going to be long term, but sometimes… it just ends up that way! It's important to remember that just because a relationship started in Cuffing Season, doesn't mean it needs to end in it too.
If you feel your emotions spilling over into the full 365 days of the year, then it's time to put your cards on the table and be upfront with the person you're dating. Bumble data shows that I think being honest and upfront is the most important thing in a relationship for 84% of singles, so the standard has been set."
The Shielding Situationship
"Bumble's research shows that during the festive season, 38% of Gen Z and millennials say that friends and family have made them feel bad for not bringing a significant other to events. This pressure can lead to people entering a situationship just so they don't feel embarrassed in front of family or friends, otherwise known as 'shielding' according to Bumble.
My advice in this situation would be to take your time. Simply let your family or friends know that you are intentionally dating, taking your time to find someone that aligns with your values rather than rushing into a relationship."
---
Share this article