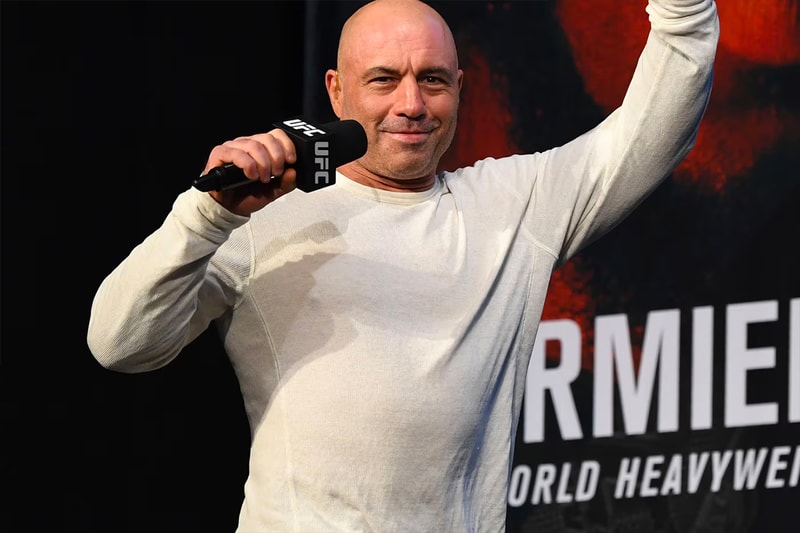 Sex & Dating
The Girls Think Listening to Joe Rogan's Podcast Is a Red Flag
A new study by Change Research reveals hilarious findings.
The Girls Think Listening to Joe Rogan's Podcast Is a Red Flag
A new study by Change Research reveals hilarious findings.
In a newly released study by Change Research, the Gen Z and Millennial dating pool has a few words on media consumption, specifically podcasts hosted by men.
According to the survey, 32% of women revealed an interest in podcasts, but with a slight caveat. According to the study results, 55% of women think that listening to The Joe Rogan Experience podcast is a red flag.
To most women, this won't come as news as femmes have been growing tired of male podcasts. Reason being, podcasts hosted by men have become a platform for spreading misogynistic values and misinformation.
Also logged as a red flag was the disinterest in seeing the Barbie movie. Thankfully, the biggest red flag reported was identifying as a member of the MAGA community, citing a positive change for society.
What is the Joe Rogan Experience podcast?
Launched in 2009, the podcast is hosted by Rogan himself, a former UFC commentator. The podcast has acted as a log for many cultural moments, one of which was musician and actor Demi Lovato coming out as pansexual during a 2021 interview. However, the podcast has hosted a number of what most women consider problematic conversations from using racial slurs to spreading vaccine misinformation.
So, it's official: if you're tuning in, just go ahead and tune out.
In other news, research reveals this is the most dangerous sex position.
---
Share this article