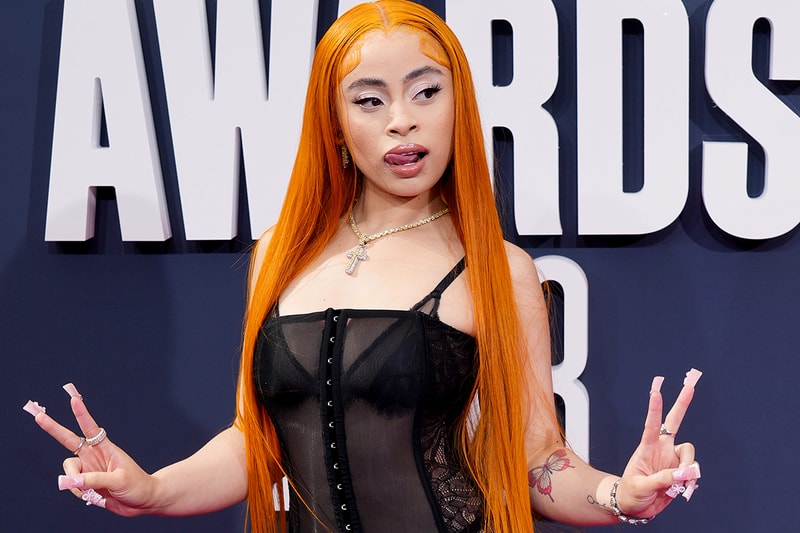 Beauty
Ice Spice Sitting Front Row at NYFW With Her Signature 'Fro Is Diversity and Inclusion Personified
She's really "in 'ha mood."
Ice Spice Sitting Front Row at NYFW With Her Signature 'Fro Is Diversity and Inclusion Personified
She's really "in 'ha mood."
New York Fashion Week is all about making a statement with exciting makeup and sleek, chic hairstyles. Despite the emphasis on embracing natural roots for Black and Brown people with textured hair over the years, it's still rare to see celebrities flaunting full-on 'fros. However, Ice Spice broke the mold this season by showing off her signature ginger-crown glory on the scene.
The star slayed the masses from the front row at Dion Lee's Spring/Summer 2024 runway show. Spice was in her "New Yawk" mood with a grungy pair of combat-style thigh-high black boots and a sheer-paneled skirt and lace-bustier top. Her fashion choice paired perfectly with her curly 'fro, which was supremely moisturized and fluffed out.
Sprice didn't just stop there. She hit up Dion Lee's star-studded afterparty among the likes of Avril Lavigne and Tinashe at Manhattan's The Standard, High Line venue, performing a two-song set of her top hits, "Deli" and "Princess Diana." Making the crowd go even wilder, she shook the junk in her trunk and teased her 'fro in the process, creating a subtle note that she's comfortable in her skin, or "Cozy," as Beyonce would say.
Ice Spice's choice to wear her signature style during New York Fashion Week may seem like a small gesture, but it is actually a powerful statement for diversity and inclusion in the fashion and beauty industry. Her secure display of textured hair is a bold move that opens the door for others to show up as their authentic selves. This is a significant step forward in the push for representation and acceptance in white-dominated spaces that have historically excluded diverse voices.
---
Share this article