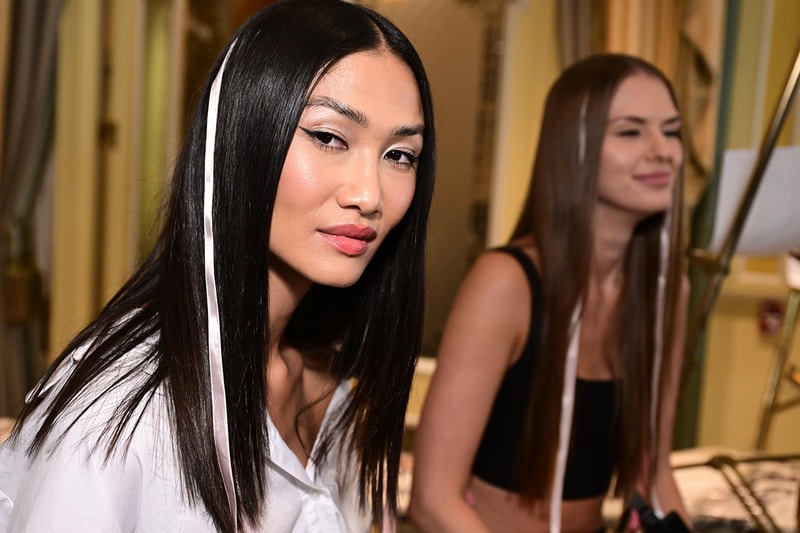 Beauty
"Balletcore" Has a Grungy Meaning for New York Fashion Week SS24
It's giving satin ribbons fed into boho braids, pearl-encrusted braided ballet buns and more.
"Balletcore" Has a Grungy Meaning for New York Fashion Week SS24
It's giving satin ribbons fed into boho braids, pearl-encrusted braided ballet buns and more.
Get ready to embrace your inner ballerina because #Balletcore is the hottest new trend to hit the runways, starting with New York Fashion Week. The look has been blowing up on TikTok for the past year, and it was only a matter of time before designers caught on and elevated the look for the Spring/Summer 2024 season.
But don't let the name fool you — Balletcore isn't about leg warmers and sweatbands. Instead, it pays homage to the signature look of ballerinas everywhere, with ballet flats, opera-style makeup, hair ribbons and satin bows.
Designers have taken this classic look to the next level by adding a touch of finesse and edge, incorporating ballet buns and ribbons fed into the hair; making the updated Balletcore look not only hyper-feminine but also undeniably glamorous.
Who
Alice+ Olivia, Collina Strada and Christian Siriano are leading the charge for Balletcore.
Where
New York Fashion Week Spring/Summer 2024 runway show and presentation.
Saw
At Christian Siriano, Balletcore took center stage with "Satin Strands," styled by celebrity hairstylist Lacy Redway using products from the Tresemme portfolio.
Collina Strada's braided feed-in ribbons were created by hairstylist Evanie Frausto, Bumble and Bumble's Global Artistic Ambassador, who combined razored Collina Strada fabrics with Bumble and Bumble's styling products for a distinctive look.
Alice + Olivia, lead hairstylist Matthew Curtis and Sola Salons Beauty Professionals created elegant pearl-encrusted satin underbuns inspired by Truman Capote's "Swans" using Living Proof haircare products to create '60s Twists and ribbon-adorned updos.
Touch
An array of different textures and styles of hair revolving around ribbons, satin and pearl touched with garage-glam.
Taste
Ballet meets chic, New York-emo girl that lives in Bushwick.
---
Share this article