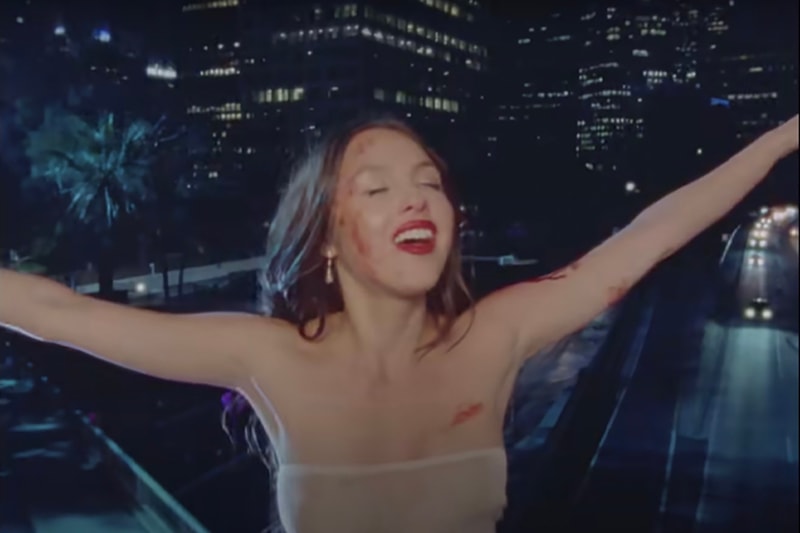 Music
No, Olivia Rodrigo's "Vampire" Isn't About Zack Bia
Shocker, he doesn't think he's the blood-sucking ex. Here's why.
No, Olivia Rodrigo's "Vampire" Isn't About Zack Bia
Shocker, he doesn't think he's the blood-sucking ex. Here's why.
In a new interview, Olivia Rodrigo and *those* "vampire" dating rumors are finally put to bed by American DJ, Zack Bia.
"vampire" by Rodrigo quickly rose to her most popular song since its June 30, 2023 release, sparking feelings of familiarity through its gut-wrenching lyrics. Detailing her experience with an abusive ex boyfriend, the song resonated with femmes worldwide. Unfortunately, just a few months prior, Rodrigo was spotted with Bia in New York City, sparking the theory that Rodrigo's vampire-esque ex-boyfriend was indeed, Bia. Shortly after, TikTok users ran with the idea that it was Bia.
In a recent interview, Bia attempts to put the rumors to bed. "I don't think it's really about me," Bia told GQ when asked if the song was about him. "I think the Internet just ran with it." Unfortunately for him, his response and the "vampire" lyrics "You're so convincing / How do you lie without flinching" don't make the greatest case in his defense.
"Look, I'm in the industry so I know how a song gets made," he revealed. "We hung out, we're both busy, and we ended up not furthering our relationship. There was never any drama, you know?" hinting that their seemingly lackluster dynamic wouldn't have made for a great track.
In true Rodrigo fashion, she wasn't available to confirm nor deny.
In other news, Teyana Taylor and Iman Shumpert officially split — here's why.
---
Share this article