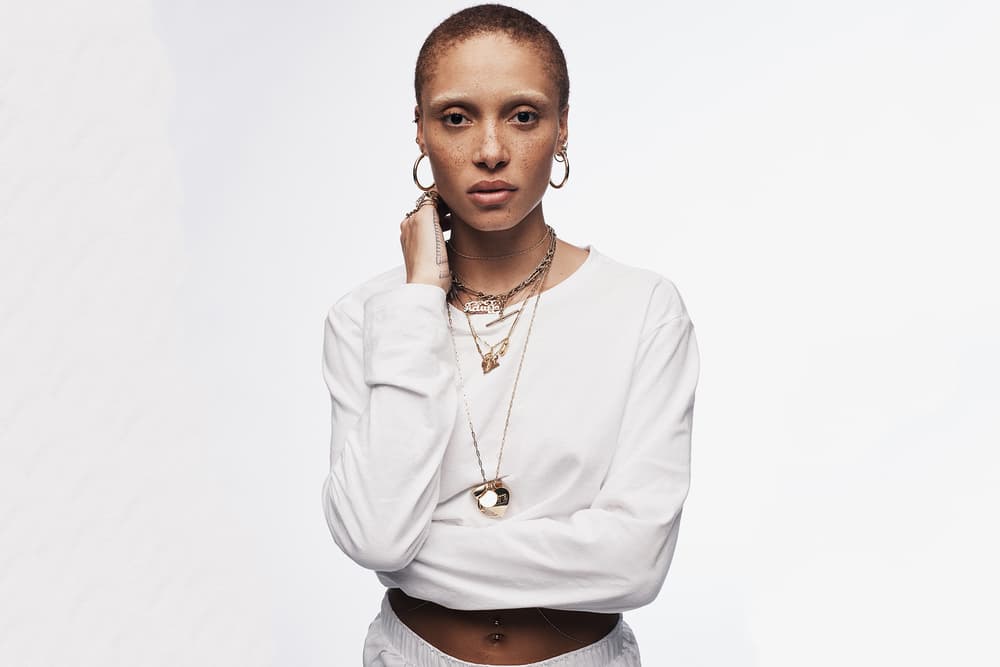 Fashion
Keeping It Real With an It-Model: Adwoa Aboah Is as Authentic as They Come
The model, who stars in Gap's 'Bridging the Gap' campaign, chats with HYPEBAE about being herself.
Keeping It Real With an It-Model: Adwoa Aboah Is as Authentic as They Come
The model, who stars in Gap's 'Bridging the Gap' campaign, chats with HYPEBAE about being herself.
You'd be mistaken if you thought fashion is simply telling us what to wear. Style is innately who we are after all — and it's an industry that's, in a sense, telling you who to be season after season, for better or worse. However for its latest campaign, Gap simply wants you to be you — be authentic. Just be.
The brand shares Bridging the Gap by Edward Enninful, celebrating individualism and American style centered around a common thread in all of our closets, regardless of who and how different we are: the white T-shirt. To that point, the cast itself is one of the most diverse we've seen in a while, bringing together the likes of Yara Shahidi, Fernanda Ly, Jasmine Sanders, Priyanka Chopra, Wiz Khalifa and many, many more. HYPEBAE chatted with one of the campaign stars, one Adwoa Aboah, who is as authentic as they come. Throughout our talk below, the it-model and Gurls Talk founder keeps it real about everything from diversity in fashion to mental health.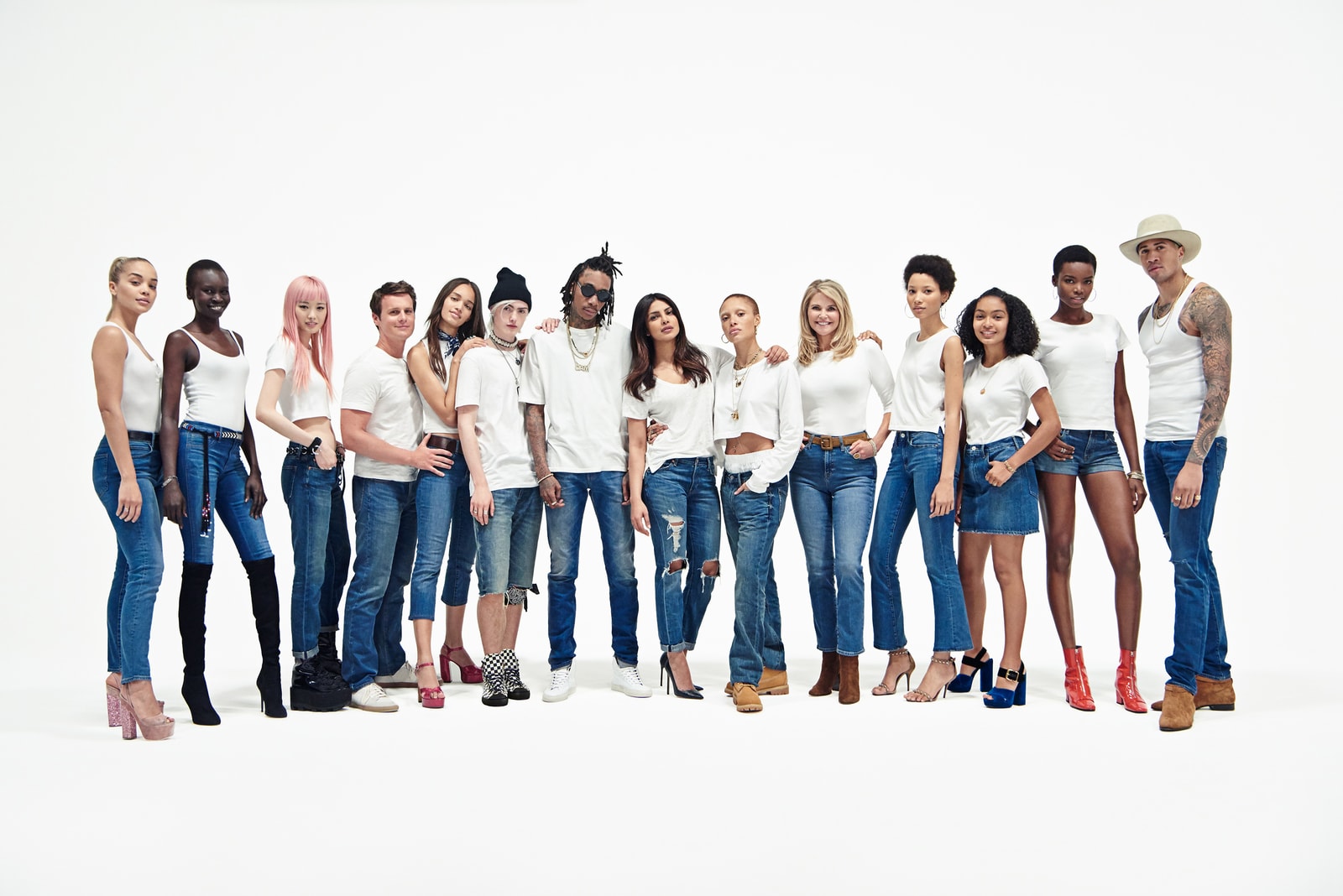 You and your fellow co-stars are all so different and diverse. Why was it personally important for you to participate?
It was definitely something I was always going to say yes to. I'm always excited to be a part of something that's really recognizing where we should all be moving toward and recognizing different people that are doing such great work and using their voices, whether it be Wiz Khalifa or Yara Shahidi. To be part of something like that was so cool.
Beyond this campaign, diversity has been a longtime issue in fashion as we all know. So how do you think the industry can continue to improve on this moving forward?
It has to be something people prioritize — it should be the number-one priority. Representing all types of beauty, all types of shapes and sizes. I don't think the people in power realize how detrimental it can be to a way a girl looks at herself if she flips through a magazine and only sees one type of woman. [Fashion] should take it more seriously — and I understand, you can't change it all overnight. But it's laziness that you're not looking outside of the box and looking at what is right in front of you.
The white T-shirt represents a blank canvas. If you were to fill in or paint in your canvas, what would be on it?
Oh, that's a good one. What would be on my T-shirt? Maybe I'd just change it to pink [laughs].
Favorite way to style a white T-shirt?
Rolled up sleeves, tucked into jeans.
It just takes time to start finding yourself. Just keep on going.
You work in an industry where the style and beauty standards are always changing. How do you manage to stay true to your authentic self?
It definitely gets hard being in this industry, but I stay true to me by — I just try on a daily basis to be fully myself with no pressure to be anyone else. And that's by having my own life that makes me happy. Gurls Talk is definitely something that I want to start integrating more in my fashion life. I just don't know how I'm going to do it yet.
You've become a prominent name and face and have been killing it, but do you ever feel nervous about what you're doing now?
Oh yeah definitely. When I'm working with new photographers. I've gotten more accustomed to being on camera and more confident. I definitely want to make the photographer or client happy, but there are times when I do get a bit nervous. And there are some days when you wake up and you don't feel like your normal, great self and don't really want to be in front of the camera.
So what is it that makes you feel confident?
I just ride with it. There's no point in fighting the fact that sometimes you don't feel 100 percent. I think that's what I've learned and definitely advocate through Gurls Talk — just dealing with nerves, face them, and then they move on. I don't fight mine anymore.
And through things like Gurls Talk you've been very open with topics like your mental health so what do you think we can all do to continue making this culture that we live in a safer space to address these things with another?
We just need to keep carrying on these conversations. Keep on talking about things, however taboo and uncomfortable they might make you or the other person feel. Get everything out in the open — just keep on talking.
As someone who has struggled, do you have any advice for young women who are also having a tough time figuring out who they are and their place in the world?
I always say, I'm not sure when everything started to fit into place and there are still times when I feel confused and like I'm not on the right path. No one told me how hard my twenties would be, no one told me how hard my teenage years were going to be. What I'm hoping, with Gurls Talk, is that I'm creating something to make all that just a little bit easier. Besides that, I would just say: Just keep going. [Life can] be just hard and awful, then suddenly it starts to take form. Things get clearer and you feel more grounded. It just takes time to start finding yourself. Just keep on going.