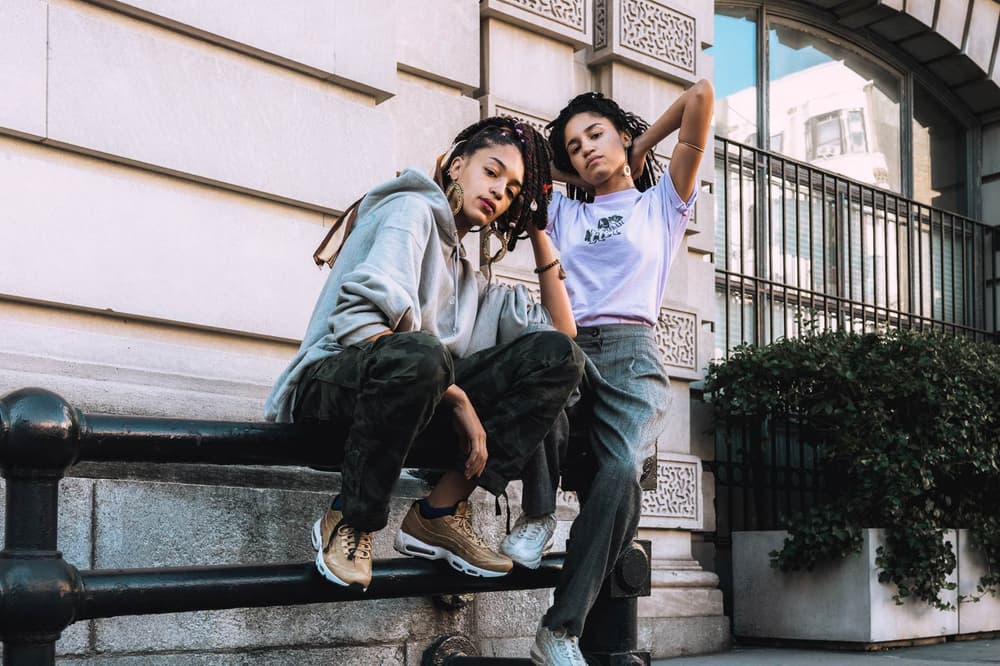 1 of 2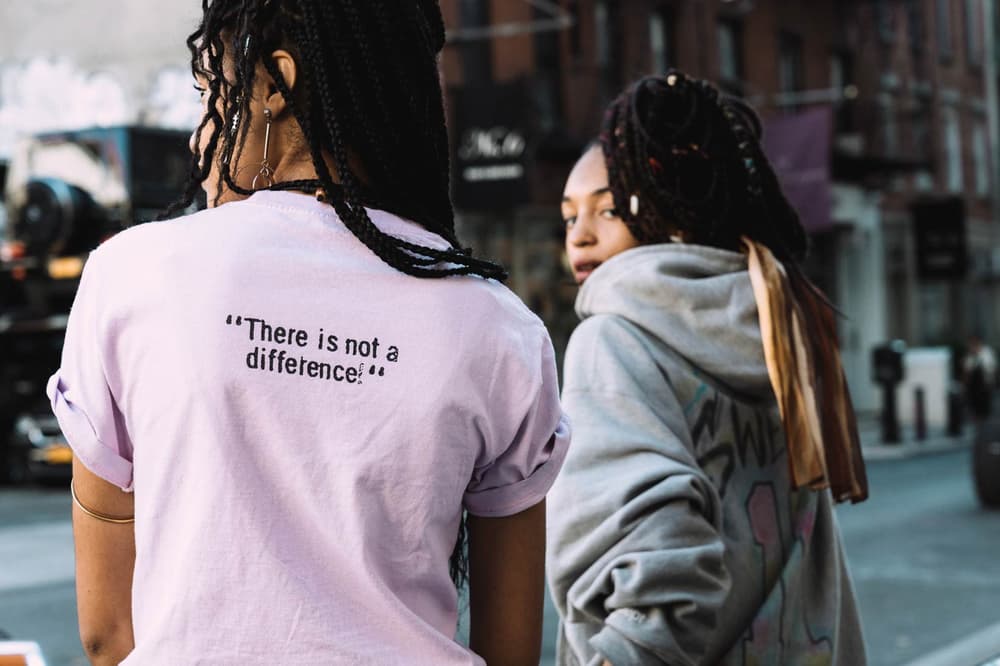 2 of 2
BAEwatch: Indira and Bria Scott
The Scotts are models with a voice.
Indira and Bria Scott represent the new wave of models that offer more than just a pretty face. With the growth of social media and emerging movement of body positivity, the global audience is calling for more substance from their muses. The New York-born duo are leading the charge into a more representative industry by simply being themselves.
Activist, designer and creative consultant are just a few of the other roles the sisters hold as they redefine what it means to be a model. The pair signed to London's Anti-Agency to avoid the cold depths of traditional model management that hasn't quite caught up to the times.
In a revealing interview, we learn more about their work and how they navigate the industry as outspoken multi-hyphenates. Learn more about the Scotts below.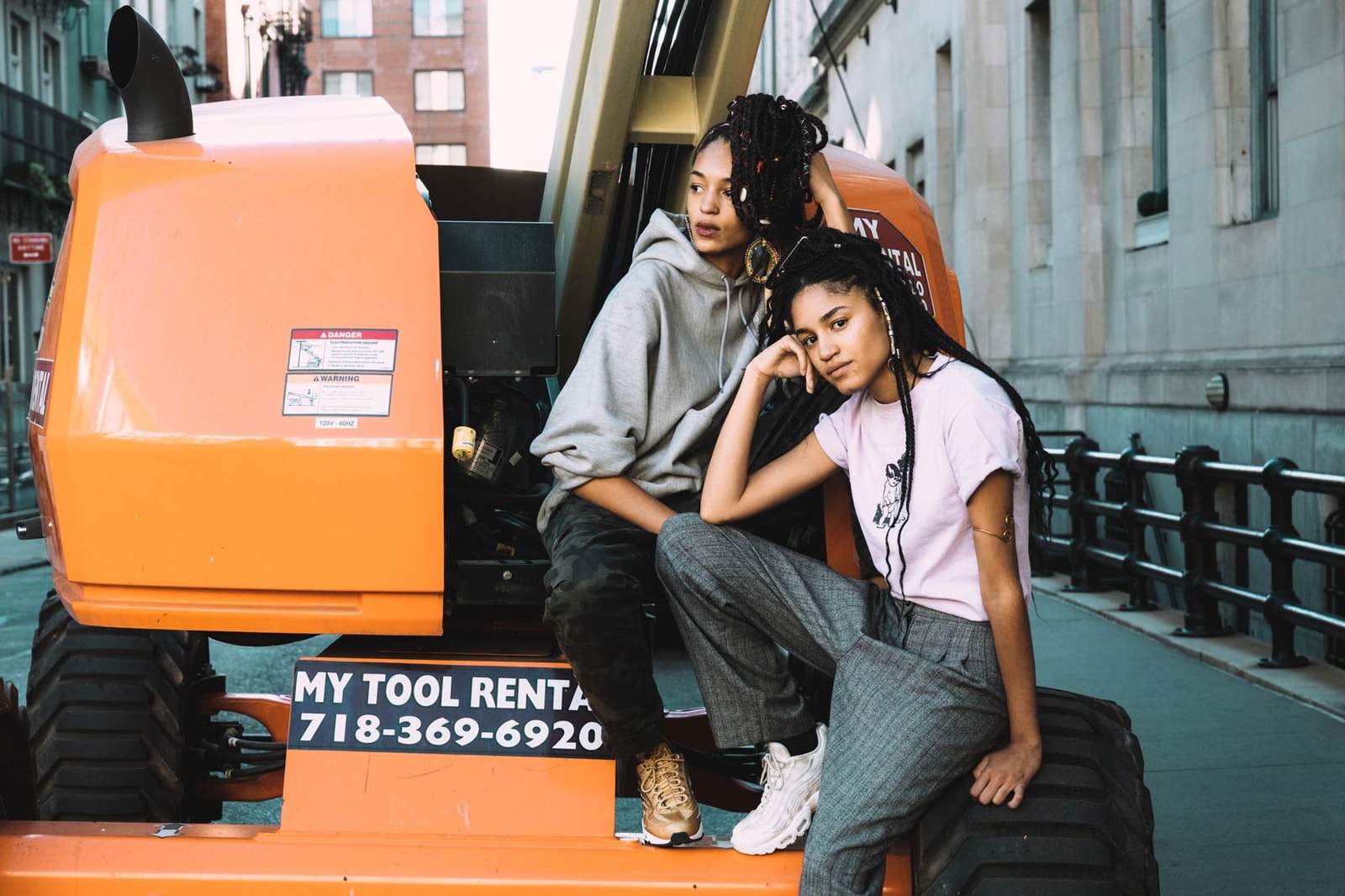 Tell us about your activism. How do you reconcile politics with being apart of the model industry?
Bria: I reconcile activism and modeling by always being vocal and making sure we're standing up for ourselves and the injustices around us. We're always vocal about about sustainability or even things like fur. When we recently shot with Barney's, I like the fact that they put us in faux furs because they knew of our cause. It's important to speak up. A lot of people will shut up and follow popular opinion. We're not afraid of being unpopular.
Indira: Modeling is a good platform to raise money for what we want to do for the world. Nowadays everything is based on clout and a fake images leaving no creative room for people to be themselves. We want to create an environment where everyone can be themselves. What is this world if we're all the same? The beauty is in our differences.
It helps that we come from south side Jamaica, Queens which is literally the capital of diversity in America. We want to get the cultures we experience out there. People have so much to share.
Can you give us five tips for when you're on a shoot?
Bria: Breathe! Sometimes you forget to so you need to remember this. Also, be nice to everyone. Greet everyone that's making things happen for you. We've been on some big shoots where people don't acknowledge one another. It's really weird.
Indira: Some people won't talk to the design and set production people who are working to make the shoot happen. That's unacceptable. And yes, breathing is important.
Bria: Make sure you eat the catering. Drink water. Don't worry about bloating. Body positivity is hot right now. Be a human.
Indira: Be weird. Don't be afraid to go the extra mile and show you're personality. Do what you need to do to express yourself. Don't let people's condescending looks make you feel like you have to go back into your turtle shell.
Bria: Lastly, have confidence. If they booked you they want your look so don't second guess yourself.  Also, be sure to have clear communication if you can.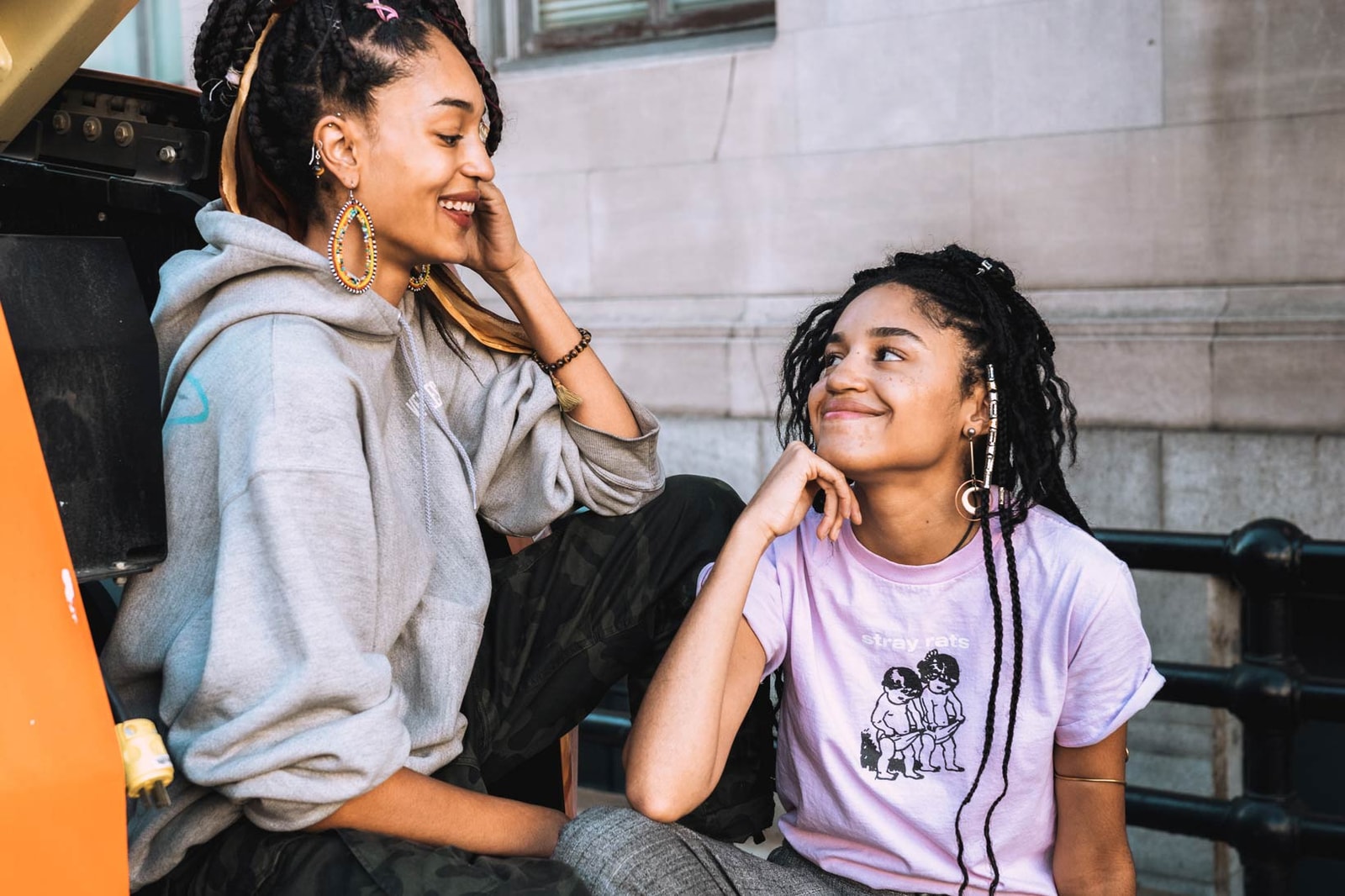 What are three things that you always carry in your purse?
Bria: Crystals!
Indira: I carry a tarot card that I've chosen for the day. Today I have the magician on me.
Both: Lip balm.
What does "style" mean to you?
Bria: Style is the outward expression of who we are. That feeds into how important being yourself is. Today, a lot of kids try to fit into an ideal of what is "cool" or "hype." They're not always comfortable wearing what feels good to them in the moment. Just being themselves. Wear Converses even if everyone is wearing Vans. Stay true to who you are.
Indira: Growing up, my mom always tried to put me in certain gender roles. She'd make me wear dresses and stuff like that. I was a feminine girl but I was also rough. I think through style we can embrace all aspects of our personality and not just stick to one thing.
Bria: It's a way you can express your fluidity and the complexity of your identity.
Name some of your style inspirations?
Indira: Angelina Jolie circa 2000.
Bria: Erykah Badu. Both us also have a side of us that's like Trinity from The Matrix. We also are inspired by ourselves as children. We still wear Air Maxes and TNs. Our hip-hop roots from growing up in New York meets our playfulness.
Indira: We match that with our spirituality as well. We'll wear flowy pieces with beads and crystals to keep that energy too.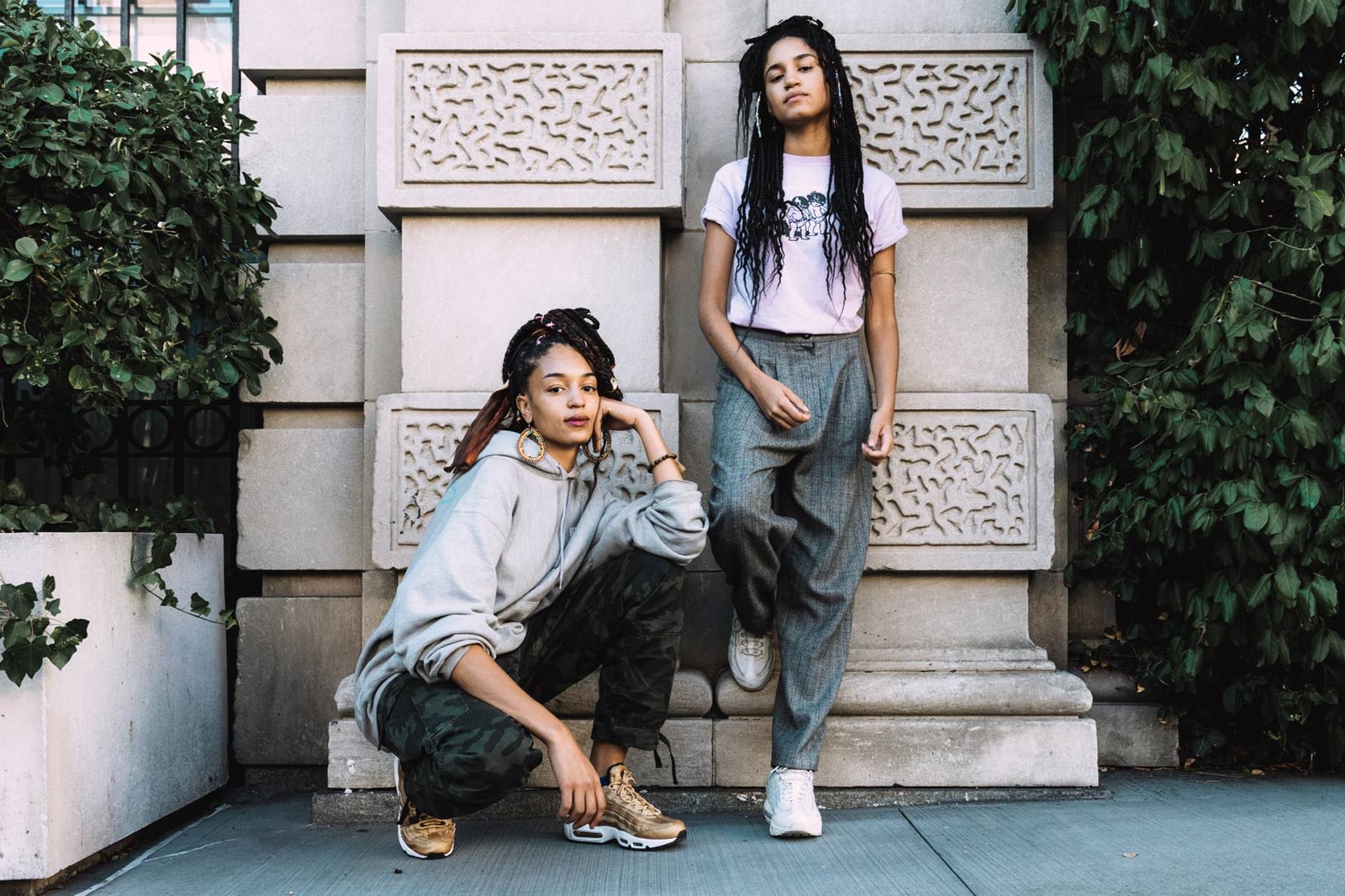 Do you wear makeup? If so, what are some of your go-to products?
Bria: I don't. Sometimes I'll used the BECCA Cosmetics highlighter.
Indira: I wear Burt's Bees' Lip Pigment. Besides that I wear coconut oil for highlight.
Bria: We wear glitter sometimes too, does that count? We're like fairies.
Pick one: shooting together or alone? Sneakers or heels? Crop tops or turtlenecks?
Both: Together
Both: Sneakers.
Both: Turtlenecks.
Bria: Cropped turtlenecks, maybe?
Why did you both choose to sign with Anti-Agency?
Indira: Bria knew about them before I did. I didn't sign to an agency because I was afraid that they would eat my soul. We met with so many people like Wilhemina and The Lions but it we waited until the universe gifted this to us.
Bria:  Anti-Agency showed us that it's a place where models can have other dreams and substance. They wanted to find brands that we could be proud of working with that have the same ethical standards that mean a lot of us. They also didn't want to change anything about us which was really cool. It was never a thing where they told us to tone up or wear our hair a certain way. They work with how we are at the moment.
Indira: We love the fact that no one can be a part of the agency that doesn't do something else other than modeling. All the people we meet are the most amazing people. Gems really.
Share this article