Did This Korean Beauty Brand Straight-up Copy Glossier's Packaging?
The resemblance is very questionable.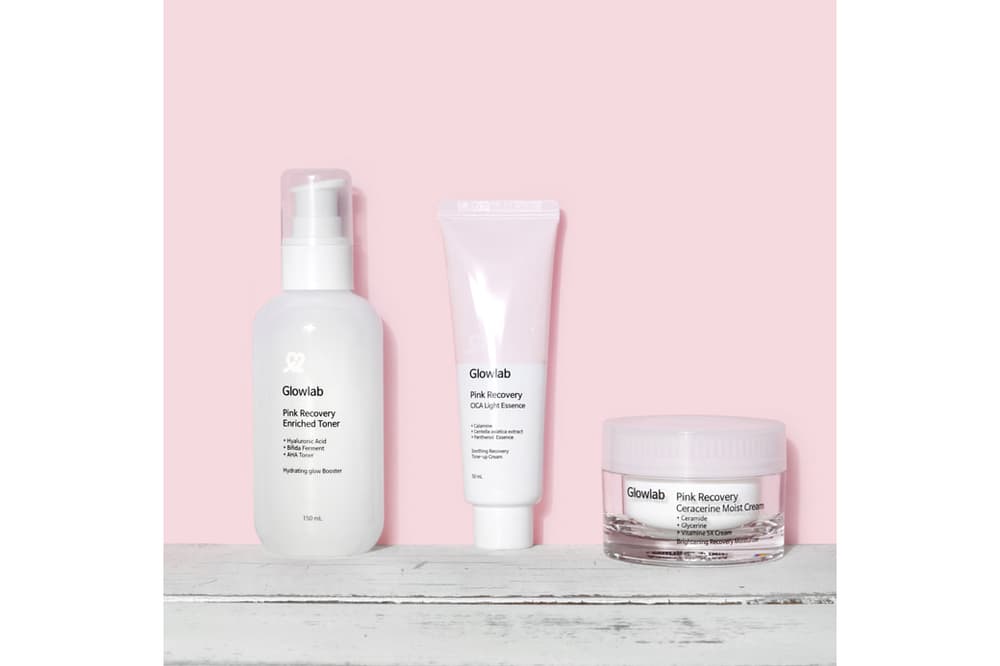 No, what you see pictured above isn't a campaign image from Glossier, but that of a Korean skincare label called Glowlab. Why then, you'd ask, do the products look like carbon copies of the cult-favorite Milky Jelly Cleanser, Balm Dotcom and Priming Moistuirzer Rich?
As Diet Prada points out on its Instagram Stories, it appears that the K-beauty brand has shamelessly ripped off the millennial-approved Glossier. Dubbed "Pink Recovery," the line in question is currently selling as a set for ₩172,000 KRW (approximately $160 USD), which is more than a double of the three original Glossier products combined. Glossier loyalists have flocked to Glowlab's Instagram account, calling it out for the unoriginal packaging design and for giving the Korean beauty industry "a bad reputation."
Compare the images for yourself below, and let us know your thoughts in the comments section.