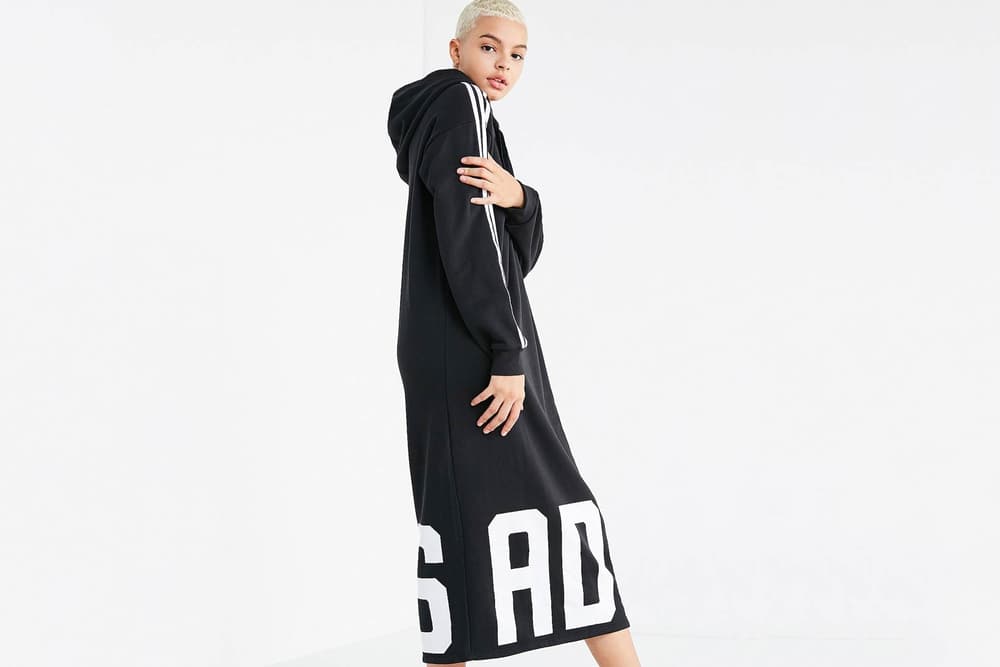 A Guide to Wearing Dresses in the Middle of Winter
Don't let the cold stop your style.
Winter style is not easy to navigate. After ladies throw on a jacket, boots and scarves, the appeal of their outfits is quickly covered with down, faux fur or any other materials that help stave off the cold.
We'd like to think there's a way that you can wear your favorite items, like dresses, without freezing. Below are three tips to keep warm while profiling in a frock of your choice.
Add a Sheer Element
No need to pack away those strappy summer dresses you love — you can pull them off year round. Using Off-White™'s black knit dress as a base is smart. The dress extends down the calves and is made of ribbed materials that'll help insulate body heat. Sheer tops like the white mesh tee from Opening Ceremony add dimension and a bit more coverage. Take the sheer trend to the max by layering MM6 Maison Margiela's maxi dress over a strapless option to add some edge.
Layers on Layers
The key to stay warm in a dress is to use layering to your advantage. Margiela's oversized shirt dress has a high collar and long sleeves to keep the upper covered with a breathable cotton. Slip a waist length tee under this piece for extra warmth. Champion Japan's simple white tee is a great option that can fit under a dress without detection. Finish this look off with Balenciaga's shearling scarf to make a statement without saying a word.
Keep Your Extremities Covered
Sometimes you just have to show a little bit of skin no matter the weather. Stussy's Archers fleece dress reveals just a bit of the leg to slim out the profile. Throw on a pair of your favorite kicks with Places+Faces' black logo socks for a bit of flair below the belt. Top off this outfit with a standout item like Opening Ceremony's logo beret that is both trendy and nostalgic.
Image Credit

@elainexluise
---
Share this article