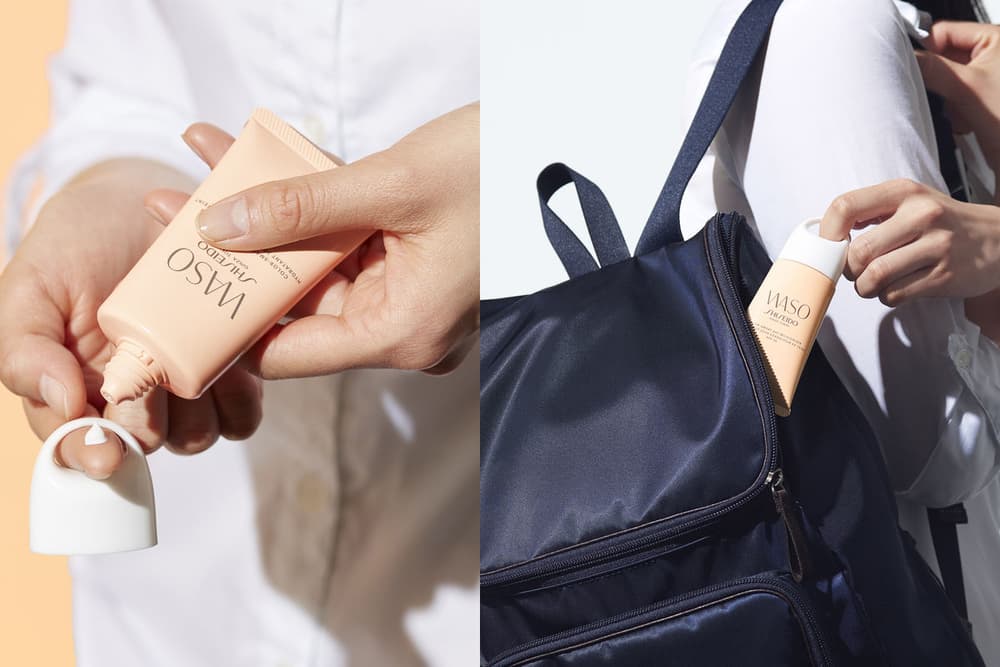 Beauty
Shiseido Waso's Color-Smart Day Moisturizer Is Made for Every Skin Tone – You're Welcome
This week's "Editor's Pick" is a beauty gem that everyone should be talking about.
Shiseido Waso's Color-Smart Day Moisturizer Is Made for Every Skin Tone – You're Welcome
This week's "Editor's Pick" is a beauty gem that everyone should be talking about.
For a long time, my go-to tinted moisturizer was Laura Mercier's cult-status product and to be honest, I never thought I would use anything else (I still regard it as one of my all-time favorite beauty items). Last week, however, I went to Shiseido to get a new bottle of Fresh Jelly Lotion toner from its Waso line, and with it came a tiny sample of the brand's own version of tinted moisturizer. On that same weekend – after being pressured to leave the house following two consecutive days spent at home deprived of any interaction save for conversations with my cat in between episodes of a serious Chef's Table binge – I quickly threw on some of the Waso sample for some SPF coverage. From the moment the product touched my skin, I knew it was a game changer.
True to its name, this moisturizer quite literally adapts to your skin color and appears to seamlessly melt right into your skin. With brands such as Fenty Beauty breaking down boundaries when it comes to inclusivity within the sphere of beauty, Waso's offering is on the edge of a whole new frontier entirely. Read on to find out why this "Editor's Pick" might just be the future of skincare.
WHAT IS IT: Shiseido Waso Color-Smart Day Moisturizer
WHY IT'S WORTH THE HYPE: In the simplest of terms, this product is designed to adapt to any skin tone on the spectrum. As a disclaimer, I am relatively fair so from my own experience, the finish is quite smooth but from online reviews, it seems that the general consensus is that it leaves a slight cast on darker skin tones. Nonetheless, the product has been praised for its color-correcting and texture-evening properties. The formula also has broad spectrum SPF 30 so that you can have safe sun all year long.
I also like the fact that it incorporates anti-pollution protection, so that your skin is shielded from daily commute traumas in the city. Since it is technically a moisturizer – and a great one, at that – it leaves my skin feeling hydrated throughout the day. For those who prefer to wear very light makeup in their routine, this find is a must-have.
WHERE YOU CAN FIND IT: You can shop this gem at shiseido.com for $38 USD.
Share this article