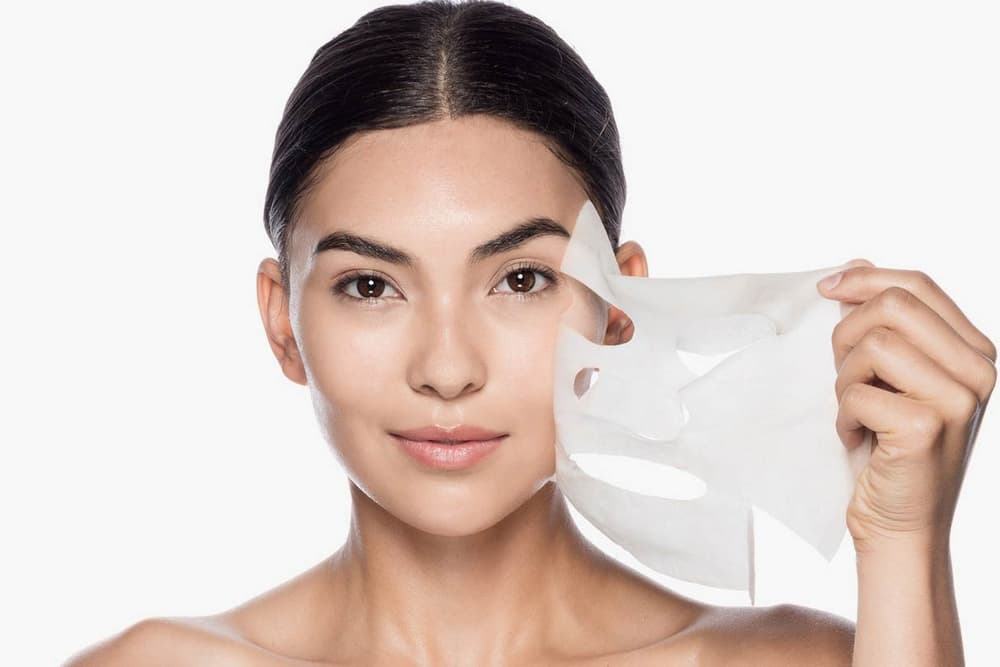 Beauty
5 Secret Tips & Tricks On Using Sheet Masks For Glowy Skin
A skincare pro shows us how it's done.
5 Secret Tips & Tricks On Using Sheet Masks For Glowy Skin
A skincare pro shows us how it's done.
We're sure you've seen sheet masks everywhere, but how do you really use them? After cleansing? Before bed? First thing in the morning? And then there's the different types available: hydrating, brightening, firming, purifying and pore cleansing. What exactly does it all mean?
To demystify the use of sheet masks, we called on a professional to give us the scoop. Los Angeles native, Tida Pin, launched a monthly subscription box in the hopes of helping people develop a skincare regimen that will maintain soft, bright and glowing skin. Ko Skin Beauty curates premium sheet masks and sends them straight to your home so you can set up your own DIY spa. Pin shares the inspiration behind the service:
I started Ko Skin Beauty because I've always been intrigued by Korean skincare ever since I discovered it. I remember trying out one of the higher end sheet masks and immediately saw a difference in my skin. My skin was soft, smooth, and glowing! That was when I became a believer. When I started Ko Skin Beauty, I knew right away that I wanted to include masks that not only contain quality ingredients but that are also effective and gentle on the skin.
We asked Tida to recommend five cool ways to incorporate sheet masks into a weekly skin routine. Check out the tips below.
Refrigerate Masks Before Use
Hello Skin's Jumiso First Brightening Mask is made of cupra sheet which adheres well to the skin and has excellent breathability. This texture allows for you to multi-mask without any problem. The First Brightening mask can be used while watching your favorite show, doing your everyday chores, or even reading a book.
Pro Tip: Leave it in the refrigerator before use to help de-puff your skin. The cooling sensation will also help you feel relaxed.
Rub Mask Serum on Your Body for Extra Skin-Boosting Benefits
Rejuvenate and revitalize your skin and yourself with Meg Cosmetics' Good Night PM Mask. This mask is packed with hydrating ingredients and feels cooling to the skin which makes it a great mask to do yoga or meditate with before calling it a night. Everyone needs a little mask time and "me" time.
Pro Tip: Rub the extra essence on to your neck, chest and arms for extra benefits.
Bottle up Excess Essence to Create Your Own DIY Super Toner
Multi-step masks are a convenient way to use sheet masks because it saves you time and you get double the benefits. Meg Cosmetics' Two-Step Jelly Mask is like an exfoliator and moisturizer in one. It comes with a cotton swab soaked in AHA that gently exfoliates the skin and a sheet mask drenched in a jelly-textured essence that's hydrating enough for you to skip moisturizer.
Pro Tip: This mask comes with tons of essence so you're able to bottle the extra essence up for use as part of your skincare routine, replacing your regular essence for the next couple of days.
Treat Your Neck to a Sheet Mask Too
As your face ages so does your neck. Often women neglect their neck and décolletage until it's too late. The skin in this area is just as sensitive as your face and needs the same amount of care. A. By Bom's Ultra Cool Leaf Mask is not your traditional skin treatment. This fun mask has two steps. Step 1: Use the cool leaf patches on areas of the face that needs extra care. Step 2: Apply the sheet mask to calm and hydrate your skin. 
Pro Tip: When it comes time to remove the sheet mask, you can also put the mask around your neck area for extra treatment.
Ditch the Snapchat Filters and Try out a Themed Mask
Faith In Face's Prestige Platinum Mask is perfect for selfie lovers. Made of silver foil on the outside and a Tencel fiber sheet on the inside, this premium foil mask is hypoallergenic, suitable for sensitive skin, and adheres just like a regular sheet mask. Not only will you enjoy this shiny mask, but your skin and Instagram feed will too.
Pro Tip: Be bold and upload a pic of yourself masking to Instagram. #SelfieGoals.
Image Credit

Marie Claire
---
Share this article