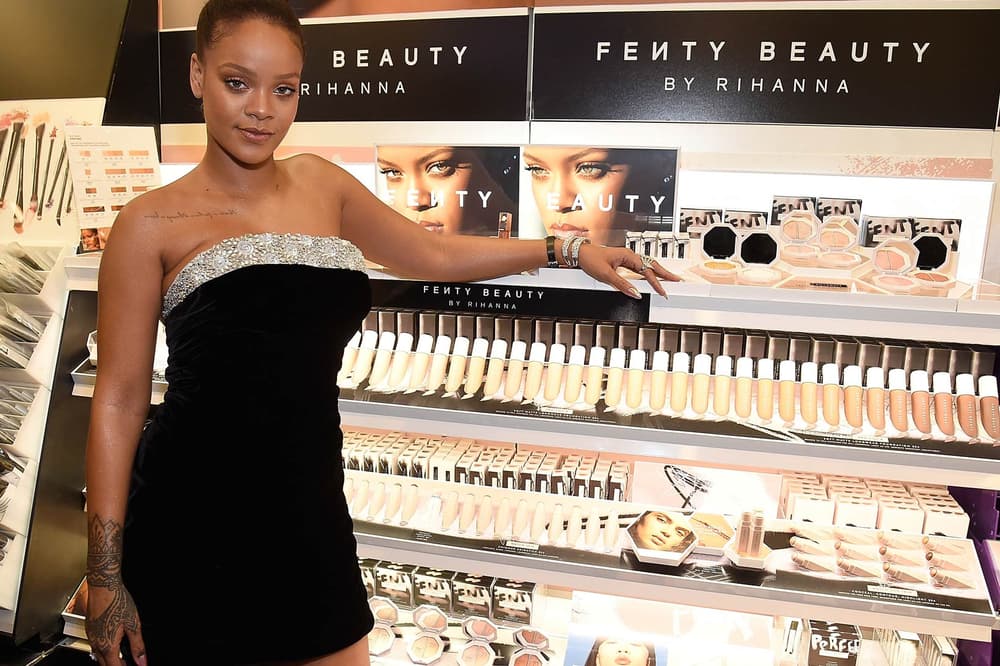 Beauty
Fenty Beauty Is Expected to Outsell Kylie Cosmetics & KKW Beauty in 2018
There's a new kid in town.
Fenty Beauty Is Expected to Outsell Kylie Cosmetics & KKW Beauty in 2018
There's a new kid in town.
After launching in September of 2017, Rihanna's Fenty Beauty is on track to outsell Kylie Jenner's Kylie Cosmetics and Kim Kardashian's KKW Beauty. Her bold production of over 40 shades of foundation proved to be lucrative for the beauty newcomer who reportedly had five times the sales of Kylie Cosmetics in just one month.
Slice Intelligence also revealed that Fenty Beauty possesses a "more diverse consumer base" with a majority of African American, Hispanic and Asian customers. The average purchase of Fenty Beauty was calculated to be $471 USD per year while KKW shoppers clocked in at $278 USD and Kylie fans at $181 USD.
Read the full report at WWD and let us know which of the three is your favorite brand below.