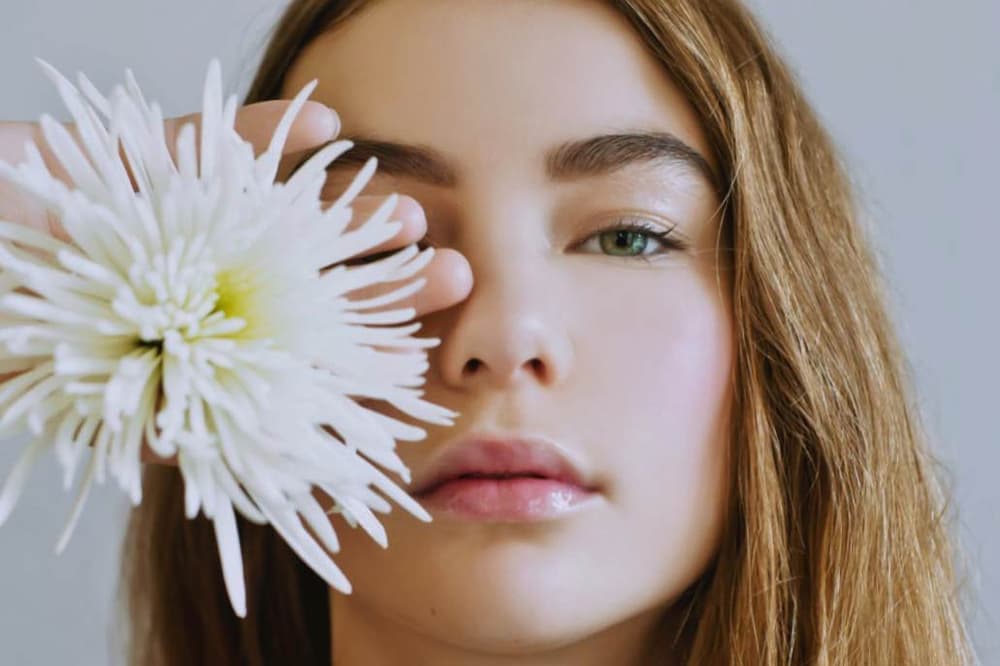 Beauty
Is Going Vegan Your 2018 Resolution? Here are 8 Cruelty-Free Beauty Products to Try
Start Veganuary the right way.
Is Going Vegan Your 2018 Resolution? Here are 8 Cruelty-Free Beauty Products to Try
Start Veganuary the right way.
With the new year comes the chance to become a better you. Often people choose to clean up the diet by trying vegan meals to see if it the hype is real. Leading a vegan lifestyle means that you no longer consume animal-based products. This includes food, fashion and beauty items as well. After a solid Google search, finding a vegan grocery list and replacements for leather and faux fur is simple enough, but revamping your makeup and skincare routine can be a chore.
You could always go the DIY route and concoct new products for your face and skin, but that's for pros. To get you started this year, we've curated a skincare starter kit so you can start 2018 fresh and cruelty-free.
Cleanser: Lush "Let The Good Times Roll" Cleanser
As you adjust your diet, expect your skin to change for the better. Your body will respond well to the wholesome nutrients coming from your healthy meals. Lush uses ingredients like maize flour, polenta and popcorn to create a facial cleanser that's almost good enough to eat. The gentle scrub can be made into a paste that will cleanse your skin to reveal a nourished layer. The $13 USD cleanser can be used year-round whether your vegan commitment is short or long term.
Toner: Pixi Beauty Glow Tonic
Pixi Beauty's award-winning Glow Tonic is a miracle worker. The alcohol-free toner is infused with aloe vera, ginseng and more to exfoliate the skin. The result is an instant glow thanks to the five-percent glycolic acid formula that helps with smoothing and pore-reduction. Try out the $15 USD potion and let us know how it goes.
Mask: The Body Shop Tea Tree Skin-Clearing Clay Mask
A solid face mask is a must in your routine. The Body Shop offers a powerful Tea Tree Skin-Clearing clay mask that cools and deeply cleanses your skin at the same time. The creamy formula is enriched with community trade tea tree oil from the hills of Mount Kenya. This strong agent soothes the skin and defeats acne-causing bacteria that may remain on the surface. This product is currently on sale for $10 USD so now is the time to give it a shot.
Moisturizer: Mad Hippie Face Cream
Mad Hippie's Face Cream is chock-full of peptides and active ingredients that moisturize the skin. Acai berry and pomegranate are used to neutralize aging free radicals that can hide beneath the skin's surface layers. Green tea and argan oil heal any trouble areas boosting your skin's ability to retain water all day long. Pick up the moisturizer for $26 USD or try out the brand's game-changing serum bundle.
Primer: Too Faced Hangover Replenishing Face Primer
A good base is irreplaceable. Too Faced's Hangover Replenishing Face Primer hydrates and boosts the skin's radiance before foundation application. Its formula is treated with coconut water to ensure that the skin is well-prepped and ready to accept any makeup that follows. Pick up the dewy primer for $32 USD at the brand's site.
Foundation: NARS Sheer Glow Foundation
If you haven't heard by now, NARS' $50 USD Sheer Glow foundation is worth it. The brand's creator, François Nars, is vegan so it's only right that his line of cosmetics is held to the same standard. This complexion product not only enhances the skin's tone but also protects it from free radicals. It's also infused with turmeric and Vitamin C to give a glow that can't be beat. Shine all year long with this lightweight foundation — pick up your shade now at Sephora.
*Please note that NARS no longer is considered cruelty-free due to its sales in China.
Concealer: Tarte Shape Tape
Thank the stars Tarte's holy grail tape concealer is a cruelty-free item. We already confessed our love for the product but to remind you it's unlike anything on the market. The two-in-one concealer color-corrects any pigment issues and also provides a soft finish. Amazonian clay and mango seed oil provide a nutritious base for the skin to be protected throughout the day. You can one ounce of the long-lasting product online for $25 USD.
Makeup Remover: Pacifica Kale Water Micellar Cleansing Tonic
You knew it was coming. Kale is not only a staple food in a vegan diet due to its high iron content, but it also works as a skin treat. Makeup wipes are a quick and easy fix but aren't the most sustainable way to remove your makeup. Products like Pacifica's Kale Water Micellar Water are perfect for makeup removal and face cleansing. Using a washable towel or swab, you can use this formula to relieve your skin of makeup and lift away any dirt or impurities. The gentle product is also pumped up with glycolic acid for a refreshing boost. This $12 USD product is a vegan must-have.
---
Share this article