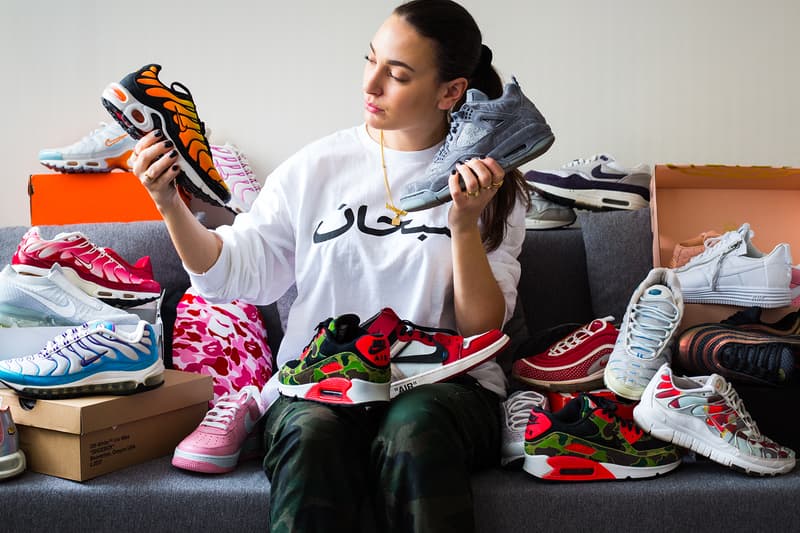 1 of 3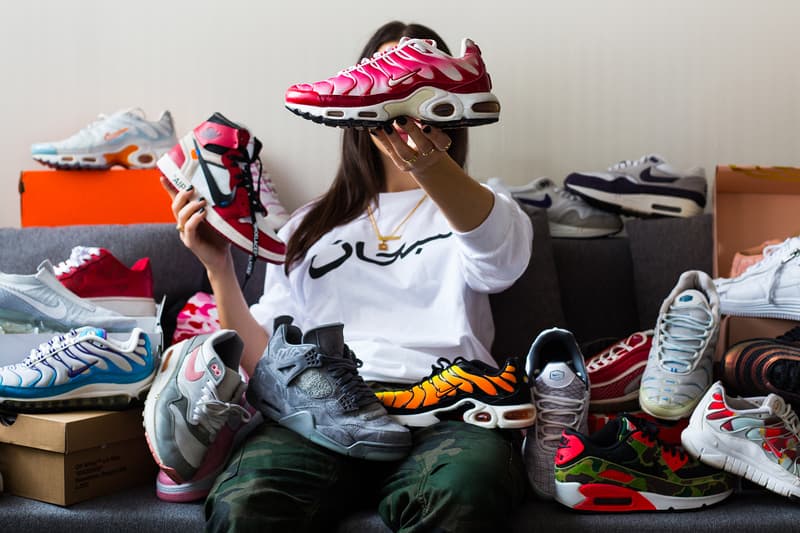 2 of 3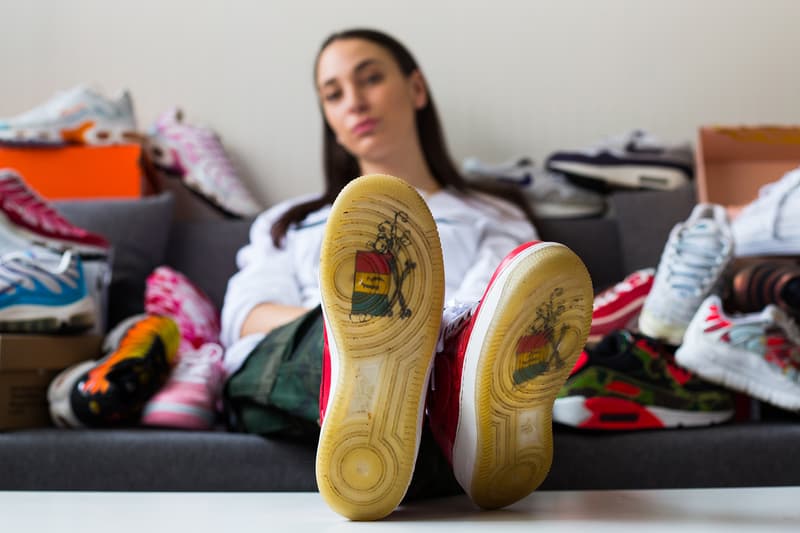 3 of 3
Footwear
Baes With Kicks: Jeanne Santoli AKA viewmore
Be warned — her Nike sneaker collection will give you major envy.
Baes With Kicks: Jeanne Santoli AKA viewmore
Be warned — her Nike sneaker collection will give you major envy.
There are different types of sneakerheads in this world: some collect hyped shoes from a variety of brands, while there are loyalists who shop kicks from almost only one company. Well, Jeanne Santoli (also known as @viewmore on Instagram) would definitely fall under the latter category.
A true Nike superfan, the Paris and Switzerland-based student is known on social media for her colorful feed of Swoosh sneakers — we've lost count of how many pairs of Air Max Plus TN's she owns, seriously. From the Virgil Abloh x Nike "The Ten" Air Jordan 1 to multiple iterations of the Air Max 97, her insane footwear collection gives us all kinds of envy. Occasionally, she does pick up sneakers outside of Nike's — she's a proud owner of the highly coveted Chanel x Pharrell Williams x adidas Originals Hu NMD. It's one out of 500 pairs, no big deal.
Read our interview with Jeanne below to learn about her ultimate favorite shoes, as well as a sneaker collaboration she hopes to see in the new year.
To see more from our Baes With Kicks series, check out our interview with Dutch sneaker collector, Ginney Noa.
Name: Jeanne Santoli
City: Paris, France
Occupation: Merchandising student.
How many pairs of sneakers do you currently own?
I really don't know. I think more or less around 100 pairs.
What are your top three holy grail sneakers of all time?
1. It's really hard for me to pick my top three, but I will say the Nike Air Max Plus TN "Morning Glory," because I love the white and pink combo.
2. The Nike Air Max Plus TN "Valentine's Day." I love the color gradient.
3. For sure the Nike x Patta Air Max 1 "Purple Denim." It was hard for me to find it in my size (US 6.5). I love the Air Max 1 and the color of the purple denim. I hope to find a "Chlorophyll" in my size one day.
What got you into sneaker collecting in the first place?
I was dreaming to have cool sneakers like the rappers I was listening to. So, I started buying a lot of sneakers when I had my first job. Since then, I have never stopped.
What is your favorite way to style a pair of kicks with an outfit?
I always choose my sneakers before everything. After picking the shoes, I just match the colors. I appreciate simple outfits — I'm not so extravagant.
If you could only wear one pair of sneakers for the rest of your life, which silhouette and colorway would you choose?
It would be Nike's Air Max Plus TN in white — clean and basic.
What is your ultimate favorite sneaker brand and why?
Nike without hesitation. Just because Nike was my first pair of sneakers, and it reminds me of my childhood. The brand has the best sneaker designs and it has never stopped making innovations.
What is a sneaker collaboration you wish to see in 2018?
I wish to see a collaboration between a French rapper and my favorite model, the Nike Air Max Plus TN.
Winter is here and it can get pretty wet and snowy in certain parts of the world. What in your opinion is the best sneaker to wear in rainy conditions?
I love to wear high-top leather sneakers like the Air Jordan 1 or the Air Force 1.
What are your go-to sneaker boutiques in Paris and Switzerland?
In Paris, I'd say Oqium. This is the best sneaker shop in town. I love the atmosphere of this place. In Switzerland, it would be Titolo. It's the most beautiful shop I have ever seen.
Last question, YEEZY or VaporMax?
VaporMax. Nike every day.
---
Share this article