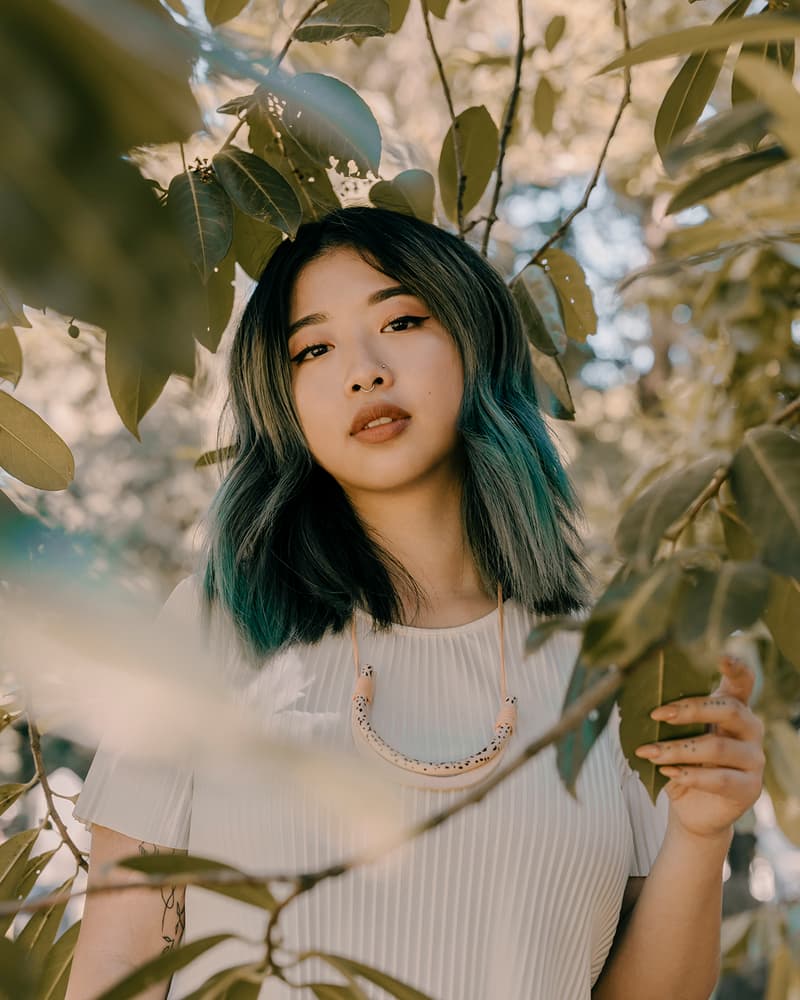 1 of 4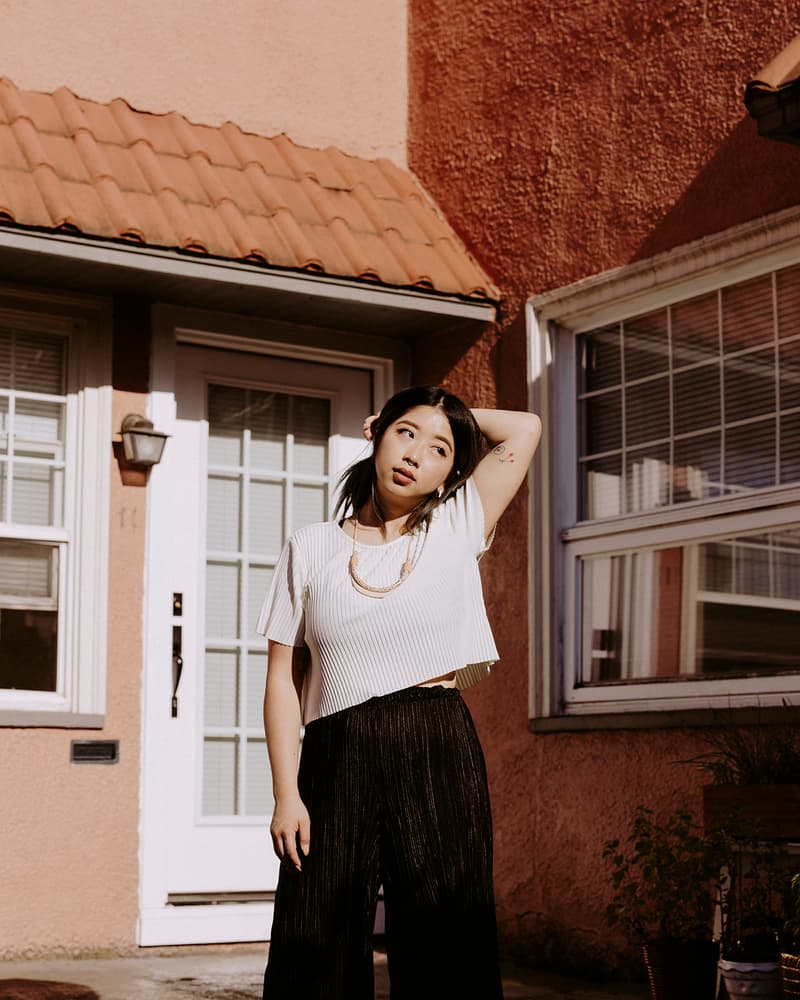 2 of 4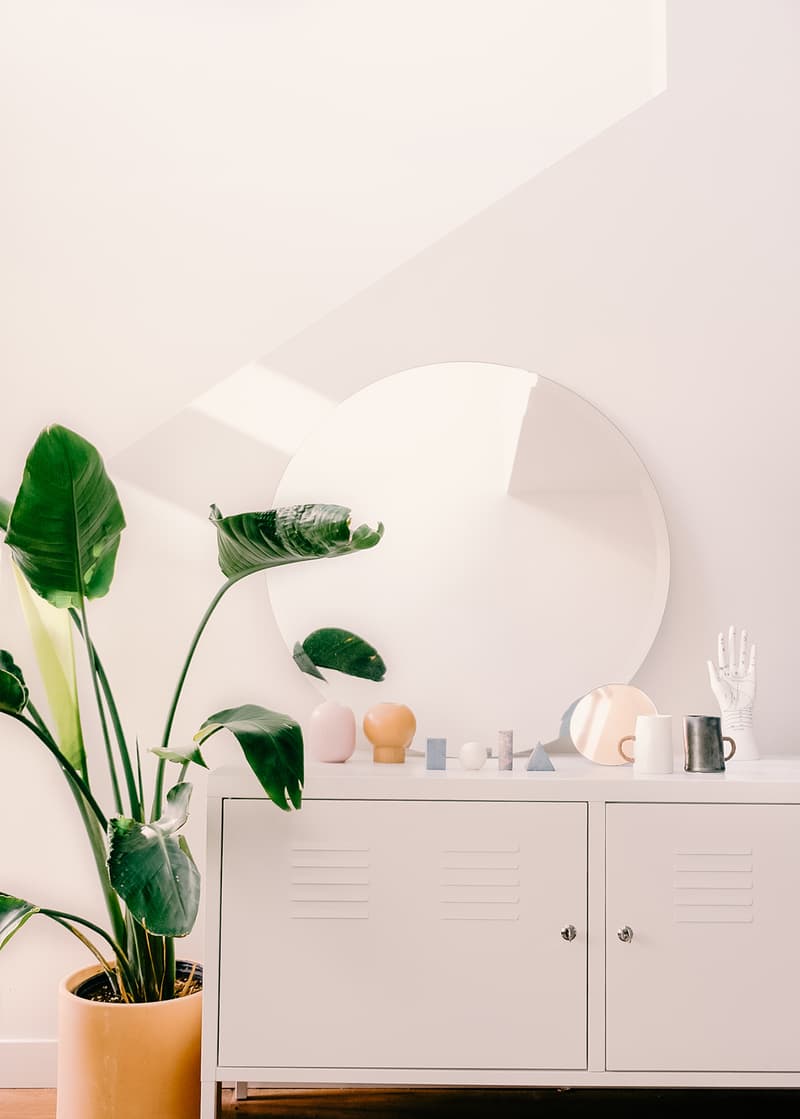 3 of 4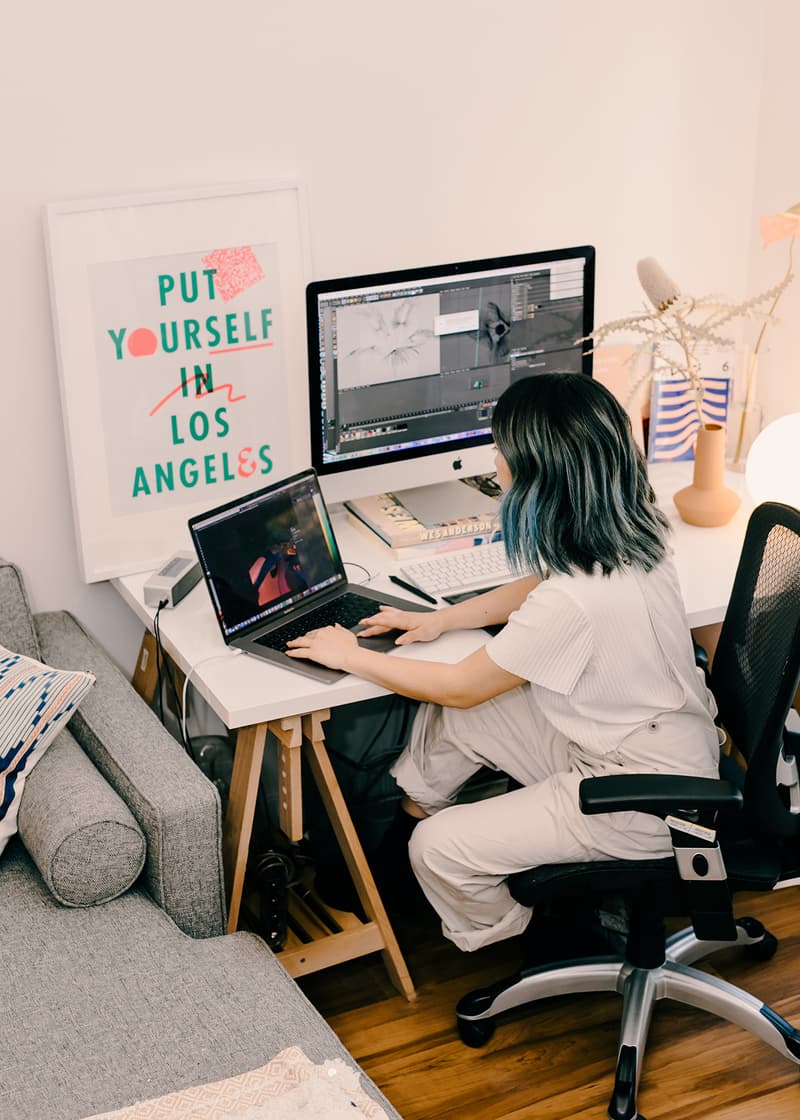 4 of 4
Fashion
Claire Kang Is a Nike Designer, but She Doesn't Design Sneakers
The multidisciplinary creative chronicles how she landed her job at Nike's World HQ.
Claire Kang Is a Nike Designer, but She Doesn't Design Sneakers
The multidisciplinary creative chronicles how she landed her job at Nike's World HQ.
It's easy to assume that a designer that works at Nike would be someone who creates the latest sneaker styles and Swoosh-branded activewear. Contrary to popular belief, however, Claire Kang doesn't do either. Currently based in Portland, the home to Nike's World Headquarters, Kang works under the title of Brand Designer at the sports giant's Nike Sportswear division, and is responsible for many of the large-scale Nike campaigns that you see on billboards, Nike global flagships and social media. Rather than designing products that are for purchase, Kang works alongside a group of other creatives at the heart of Nike to ideate engaging narratives that tell the story of the innovative, 54-year-old company — think one of the brand's latest Air Force 1 campaign starring Jorja Smith.
As part of our "How Did You Land That Job?" series, we caught up with Claire Kang at her home studio to learn more about her interesting career path, and how working at Nike continues to inspire her. Scroll down for our full conversation.
Working at a company like Nike is the dream career for a lot of people. How did your job opportunity at Swoosh come about? What was it that initially attracted you to the brand?
A fellow designer from my school made the initial introduction. Nike's brand innovation and high level of craftsmanship through art direction really sparked my intrigue. The job opportunity came at a time when I was craving a change and wanted something different.
Tell us a bit about your background. From going to college to interning and doing freelance design work for various companies, can you share with us the beginnings of your career?
I've always been interested in the craft of dimensional things, whether in analog or digital form. While studying at ArtCenter, I fell in love with art and the process of making sculptures and objects. I then discovered 3D programs during my third semester and became completely infatuated with the possibilities, the process of experimenting with different materials and working across all mediums. My work is rooted in the interaction between the digital and physical, the duality and fluidity between the tangible and intangible.
During school, I interned at motion studios like BNS and Psyop. After I graduated, I started working as a freelance designer, jumping around different agencies and motion studios in LA,  working on visual development of commercials, games and VR platforms.
So, what exactly are the duties of a Nike brand designer? What about your job do you find the most rewarding?
As brand designers, we're tasked with crafting the visual vision of Nike as a brand. Our job duties go from brand strategy to art direction, graphic design, photo art direction, retail design, installation design, motion design and beyond. The work falls under a big spectrum — as a brand designer, you have to take a step back and look at everything that's being created holistically under a campaign and craft how all the pieces come together to tell a larger narrative.
When I worked as a designer at agencies and motion studios, I would be in charge of a specific part of the piece. At Nike, being able to work in both macro and micro perspectives has been the most refreshing and rewarding.
How do your design aesthetics align with that of Nike's?
I think what's great about Nike is that it houses so many great talents within the company, all with really different aesthetics and sensibilities. Nike embraces experimentation and is always open to new ideas.
You've moved from Los Angeles to Portland to work at the Nike World Headquarters, which is very much the heart of the company. What is it like to be surrounded by some of the most talented creatives in the industry on a daily basis? How does this help you evolve as a designer?
I'm lucky to be surrounded by incredibly talented people that challenge the way I think and design. Being exposed to amazing amounts of new ideas and aesthetics has really pushed my boundaries. Collaboration between designers and thinkers of different disciplines helped evolve my design sensibility and critical thinking. I feel fortunate to be able to absorb some of their creative brilliance in the process.
What are some of your favorite Nike projects you've participated in so far?
I recently wrapped up our Nike sportswear holiday work. It's centered around the new female-focused Air Force 1s and The Force Is Female campaign, and was released this October.
Another in-depth project I've worked on at Nike was the 2018 Air Max Day campaign. That one had an intense process and just a huge breadth of work. I've come to truly understand the amount of work that goes into such a big campaign. Check out some of the work that was produced here.
What's one piece of advice that you always carry with you as a creative?
To be in a state of constant change. To always be moving and seeking something, in order to avoid becoming stagnant.
As someone who works in such a fast-paced environment, how do you stay constantly inspired?
I'm inspired by so many different things. People, environment, the Internet, technology, music, art and culture all have an influence on my work. My interests are constantly evolving and my aesthetics are always in an iterative state.
This explains my range of work that can sometimes go in sporadic directions. I enjoy the unexpectedness formed out of different influences. Juxtaposing ideas, making hybrids across mediums, learning new technology or programs and creating new meanings. It keeps me intrigued and excited about it all. I like to
digest everything and see how my brain reinterprets it in a conscious or even subconscious way.
Who are some creatives that you look up to the most?
This question is a bit of a tough one. The list is endless.
There's always been this misconception that having an education in arts may not lead you to a lucrative job. In your own experience, what are some of the most important things that helped you turn your interest into a sustainable and enjoyable career?
The path I'm on right now is definitely different from what I had planned on when I was still in school. At one point I wanted to become an editorial illustrator. It sounds simple but the key thing really is about finding those things you are passionate about — and keep on doing them and enjoying yourself. It's important to continue to learn and evolve as a creative.