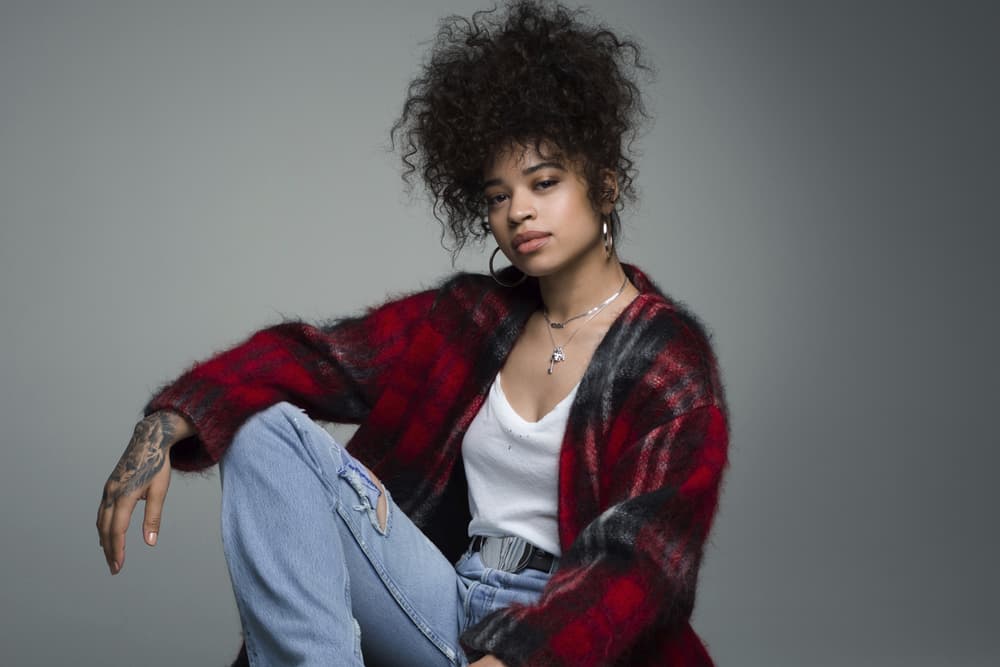 Music
I've Been Listening to Ella Mai's Debut Album Nonstop For the Past 72 Hours, Here's Why
I also asked her to share her thoughts on the release.
I've Been Listening to Ella Mai's Debut Album Nonstop For the Past 72 Hours, Here's Why
I also asked her to share her thoughts on the release.
A few years ago, I was introduced to 10 Summers/Interscope Records signee Ella Mai by a friend who told me to listen to her track "10,000 Hours" produced by DJ Mustard. After one listen of that track I was hooked to her sultry vocals. Fast forward to 2018 and Mai has quite honestly blown up not solely due to her single, "Boo'd Up," but also due to her diehard commitment to perfecting her skillsets. Today, after her swift journey to the top of the Billboard charts, Mai's self-titled debut album has finally dropped. The 16-track release is full of heavy hitters like "Gut Feeling" featuring R&B singer H.E.R. and "Everything" alongside EGOT-winner John Legend.
The album also debuted a perfectly slotted feature with Chris Brown which is titled "Whatchamacallit." Now, since it has officially dropped, I'm so grateful I got a chance to hear this track back in May. This feature is strong and speaks to Mai's ability to hold her weight while in the studio with a talented vocalist like Brown. Another standout track on the album is "Shot Clock." I have to admit this might be one of my favorites. In this song, she digs deep and sings about dating someone for five years and the anxiety and pressure that comes with balancing this. Not only is this track relatable, but it's also a glimpse into the separate lives women lead beneath the surface when they appear to have it all together. It's emotional and riveting.
R&B is in an interesting space currently. Some artists are carbon copy versions of other chart-topping singers and songwriters. I like that rather than sticking to the script, Mai proves she isn't scared to be vulnerable in her songwriting and artistry. For her debut album, I truly believe that she stayed true to who she was when she was making her EPs: Time, Change and Ready. The meteoric success of "Boo'd Up" which is of course on the album speaks to this. Additional tracks which I think flexed her ear for the sound of '90s R&B include "Own It" and "Good Bad." Both songs speak to her real-life experiences maneuvering through love, heartbreak and more.
In total, I believe that Mai has a talent that will continue flourishing. Her self-titled album showcases that she is comfortable experimenting with different sounds beyond what she has come to be known for. The wide span of sounds was surprising, but nevertheless great to hear. Below, take a look at Mai's thoughts on her current slot in the R&B landscape and more.
How does it feel currently to be a part of the current female R&B landscape?
It feels amazing to be a part of something so special and reviving. I think that a lot of us grew up listening to '90s and early '00s R&B and are extremely influenced by the greats.
Since love is usually a big topic in your music, what type of storytelling can your fans look forward to hearing on this album?
I am a huge lover and a huge storyteller. Love is not as black and white as it sometimes may seem, my debut album takes you on the emotional rollercoaster that can come with being in love.
Stream Mai's debut album below.

Image Credit

10 Summers/Interscope Records