The Best Apps to Download For Meeting New Friends
Featuring Hey!VINA, a female-centric option.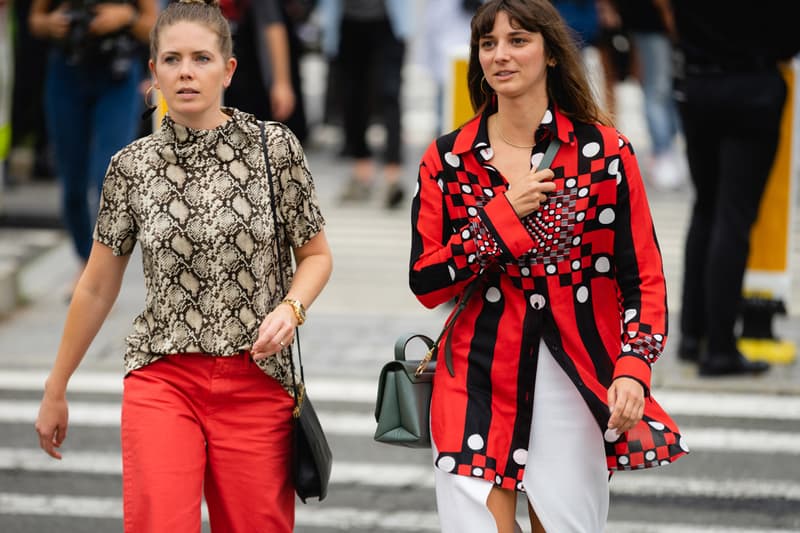 In large cities like New York City and Los Angeles, meeting new friends can be intense. In all honesty, it can be downright discouraging moving to a brand new city and finding your tribe. Here enters the tech community. Various apps are now offering matches beyond dating. While many of the popular pairing apps are for securing dates and romantic excursions, others offer the complete opposite — consistent friendships.
In our latest roundup, we're shedding light on a few popular phone applications which provide users with the ability to connect IRL with people. Thankfully, these apps are packed with algorithms which make the pairing top tier, instead of coming across as random. Hey!VINA, founded back in 2016, is one of the spotlighted options which allows women to connect with their like-minded counterparts.
Keep reading to find out the best apps for meeting friends in your city.
Bumble BFF
According to Marie Claire, Bumble which was founded by CEO Whitney Wolfe Herd (co-founder of Tinder) in 2014 currently counts 35 million global users. Bumble BFF which has 26 million users worldwide, according to Inverse, officially debuted back in 2016 and presents an option for people to connect and make meaningful connections. This is made possible as a separate section within Bumble, marked by choosing the mode rather than the "Bumble Date" icon. When originally launched, this option was the first-ever feature within an app that offered matching opportunities beyond dating. Notably, on the app's official website, the key to finding great matches is creating a great profile, paying attention to what you have in common with actual matches and connecting IRL as soon as possible.
Hey!VINA
Created by CEO and founder Olivia June, Hey!VINA is pretty similar to Tinder due to its swiping feature. Yes, you literally swipe through profiles to meet new friends. It's strange at first, but you get used to it because you're usually matched with people you may be interested in actually meeting (I've tried it out myself). According to Tech Crunch, more than one million people have been matched on the app, and it is currently live in 158 countries. The great thing about this selection is the interface. It comes built-in with an option for you to insert a very detailed profile after completing a quiz. Following the completion of the quiz, you can get a bit more detailed if you'd like. After being paired, you will receive a direct message from Olivia herself, prompting you to connect immediately with your potential new friend.
Atleto
If you're a sports junkie, Atleto might just answer your prayers. This app which was founded by an all male team (Thomas Vestergaard, Nicolai Galal, Ulrik Jonsen, Patrick Lundgren, Peter Dalgas) was created in 2016. It offers the ability for sports lovers to connect and participate in activities together. According to Bustle, over 40 sporting events and activities are offered including but not limited to tennis, volleyball and cycling. You're free to join in on an activity, or host one. After creating your profile, you're able to search for potential new friends based on their location, interests and skill level. One interesting built-in feature is your ability to rate users after meeting up in the form of one to five "knuckles." Ratings are based on skill level, effort and sportsmanship.