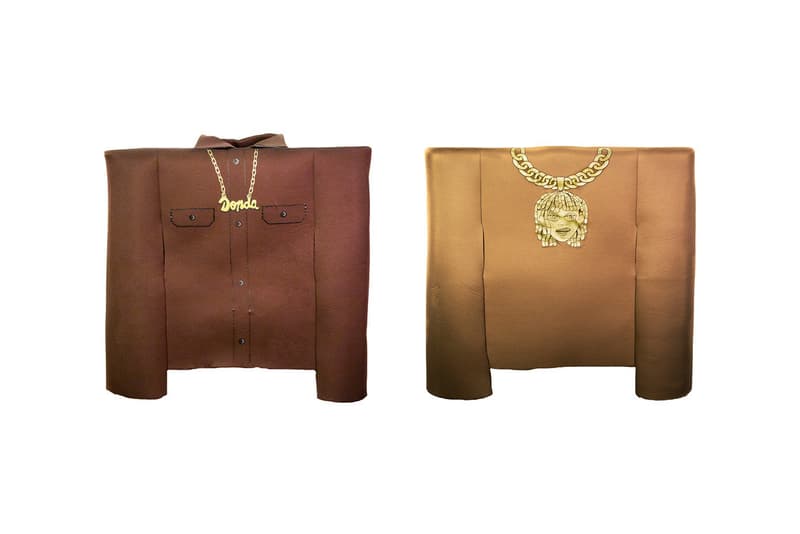 1 of 6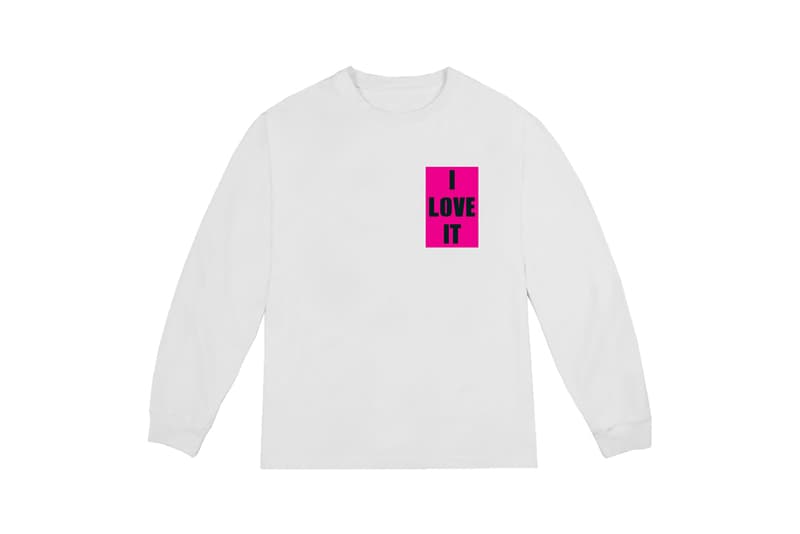 2 of 6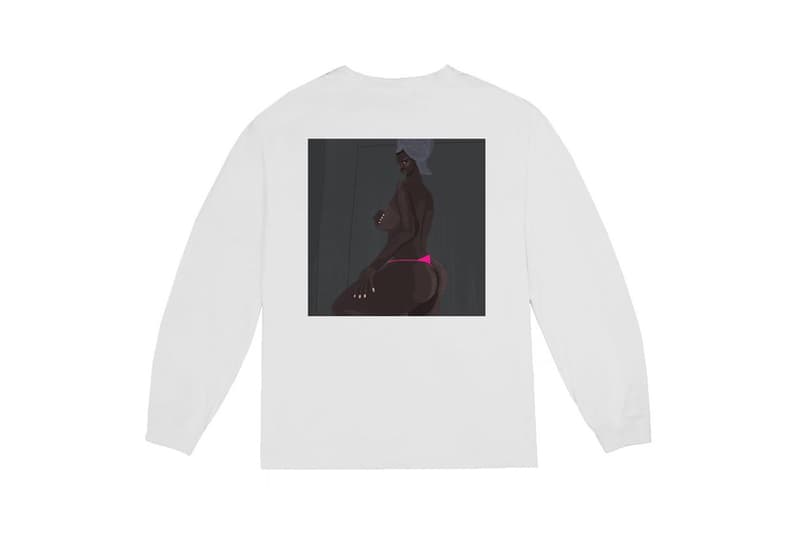 3 of 6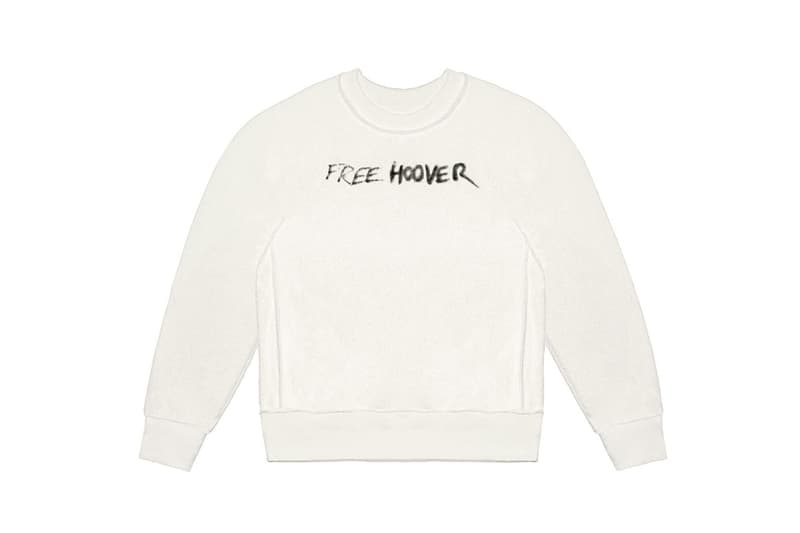 4 of 6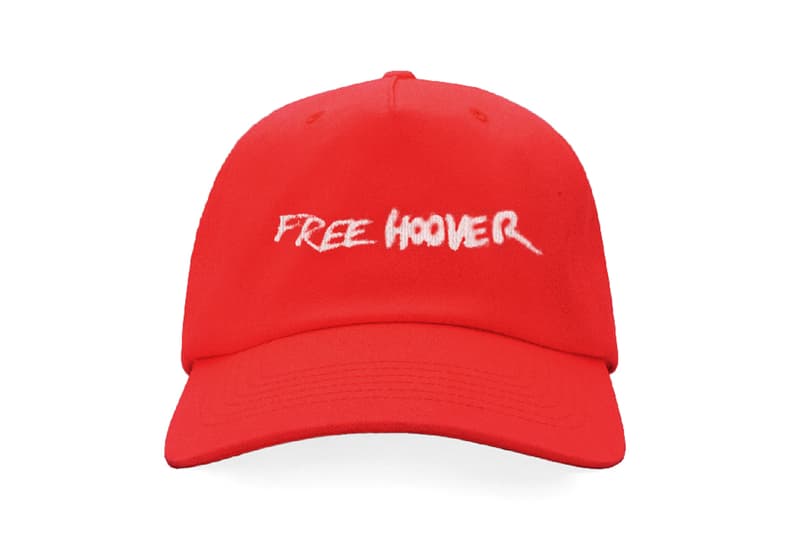 5 of 6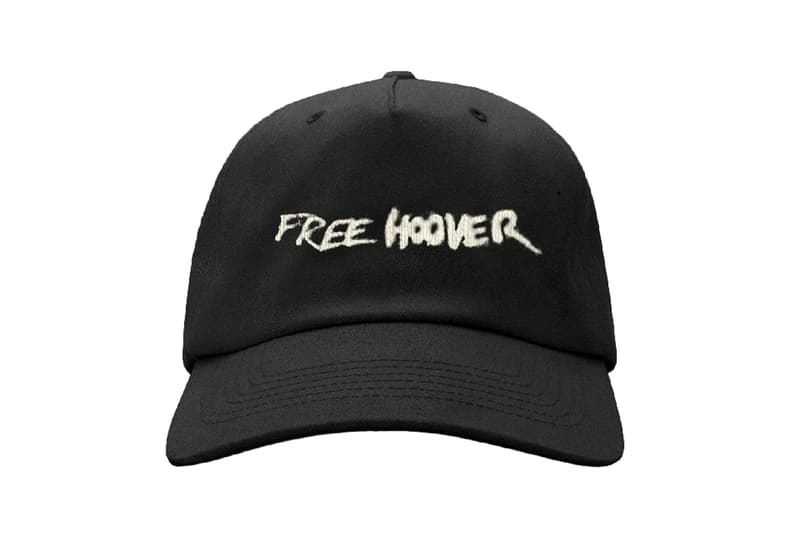 6 of 6
Culture
Kanye West Unveils "I Love It" and "Free Hoover" Merch Following His 'SNL' Performance
'YANDHI' is still on the horizon.
Kanye West Unveils "I Love It" and "Free Hoover" Merch Following His 'SNL' Performance
'YANDHI' is still on the horizon.
Kanye West is showing no signs of slowing down. Following up on revealing the release date of his latest album, YANDHI, the rapper hit the stage at Saturday Night Live alongside Lil Pump. Serving as a kick off to the show's latest season, both artists donned oversized costumes while performing "I Love It." Kanye was dressed as a Perrier bottle while Lil Pump wore a costume made to look like a Fiji water bottle. West later performed the track "We Got Love."
Following the bizarre performance, Kanye pulled a Kanye and subjected the audience to a show-closing monologue. In the clip, which was posted on Chris Rock's Instagram, West breaks down his controversial ideologies. The speech is met with boos, and instances of applause from the audience.
During the clip he shares:
"There's so many times I talk to like a white person about this and they say, 'How could you like Trump? He's racist…' Well, if I was concerned about racism I would've moved out of America a long time ago."
Notably, the album YANDHI which was scheduled to drop, wasn't released on streaming platforms. Despite this disappointment, after the aforementioned SNL appearance, Kanye's web store rolled out "I Love It" merch. The drop featured a one-size-fits-all "Duo Costume" set.
YEEZY SUPPLY also dropped three "FREE HOOVER" pieces. He wore the oversized cream sweater in a promo clip for his SNL explanation. Daily Mail reports that the sweater alludes to the incarcerated leader of Chicago's Gangster Disciples, Larry Hoover. He is currently serving six consecutive life sentences in a Colorado prison.
Watch the "I Love It" and "We Got Love" performances below. To purchase the "FREE HOOVER" pieces head over to YEEZY SUPPLY, the "Duo Costume" set reportedly has sold out. Below, also check out fan reactions to YANDHI's slated release.
Wowwwww only 3 people clapped. Chris Rock is laughing At @kanyewest pic.twitter.com/jAGP5OwKXD

— 2cool2blog (@2Cool2Bloggg) September 30, 2018
KANYE SNL TALK THAT GOT CUT OFF FREEDOM OF SPEECH SHOULD HAVE EXTENDED pic.twitter.com/IpULoEJxsN

— MIKE DEAN! #MWA (@therealmikedean) September 30, 2018
#Yandhi was supposed to release tonight, so obviously that means we are getting it in like 9 hours. And it won't even be finished til next week. That's just how Ye do

— b|w (@ozarkbw) September 30, 2018
how i look like refreshing apple music x100 for #yandhi pic.twitter.com/Tbf6y70XMh

— soul✗teffy (@_TEFERI) September 30, 2018
Picture worth a thousand words. #yandhi pic.twitter.com/UeGH6ZQ04F

— Morty (@normanCKy) September 30, 2018
Yo I'm dying tho #YANDHI pic.twitter.com/ed2yw9Q5UV

— Settle it in SMASH!!! (@idtapbrendan) September 30, 2018
Y'all: "Carter V is out!"

Young Thug: "Barter 7 in moments!"

Me, waiting for #Yandhi to drop: pic.twitter.com/8V52I5upgc

— 2002 Chris Jericho (2-1) (@ASAPVick_) September 29, 2018
Share this article