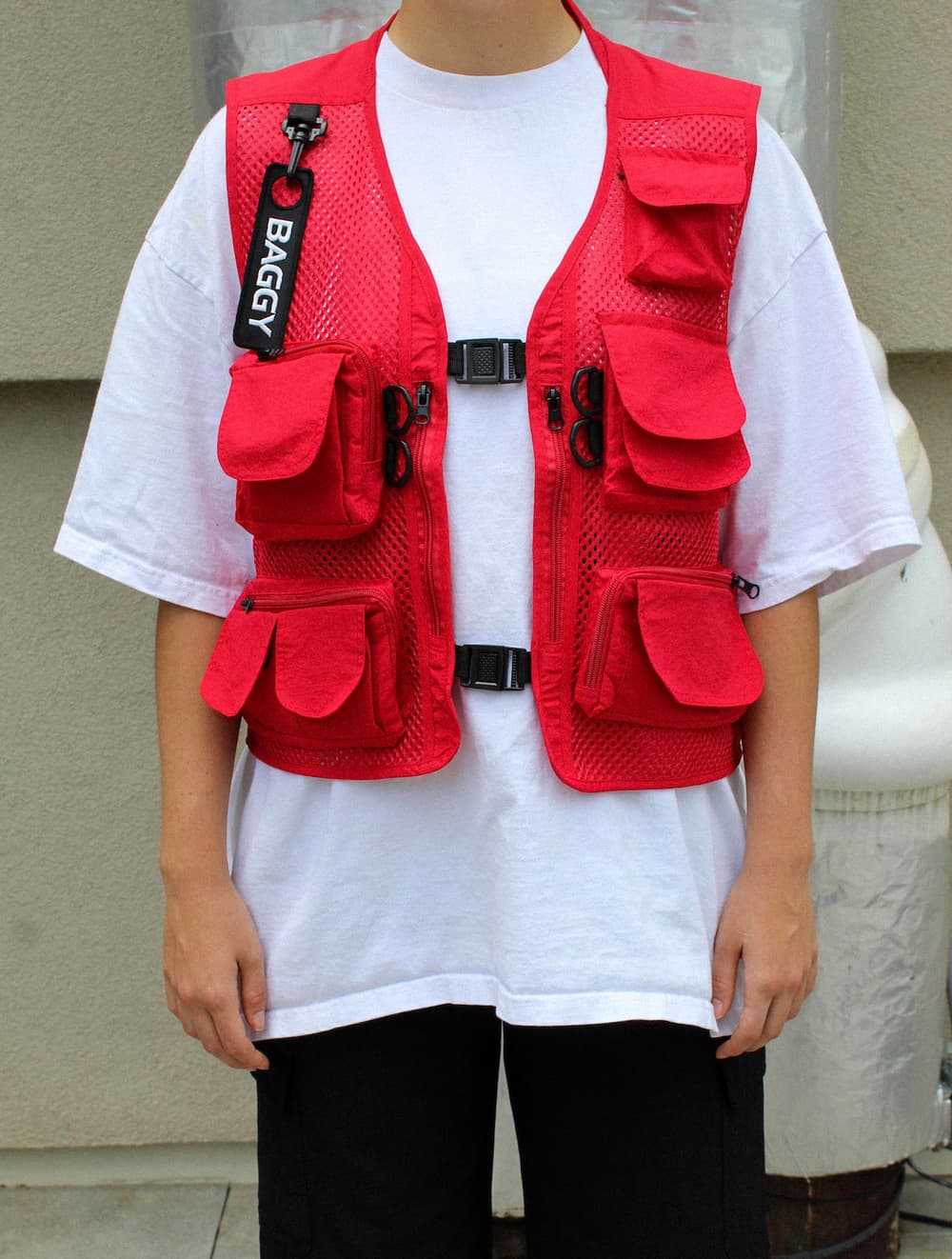 1 of 6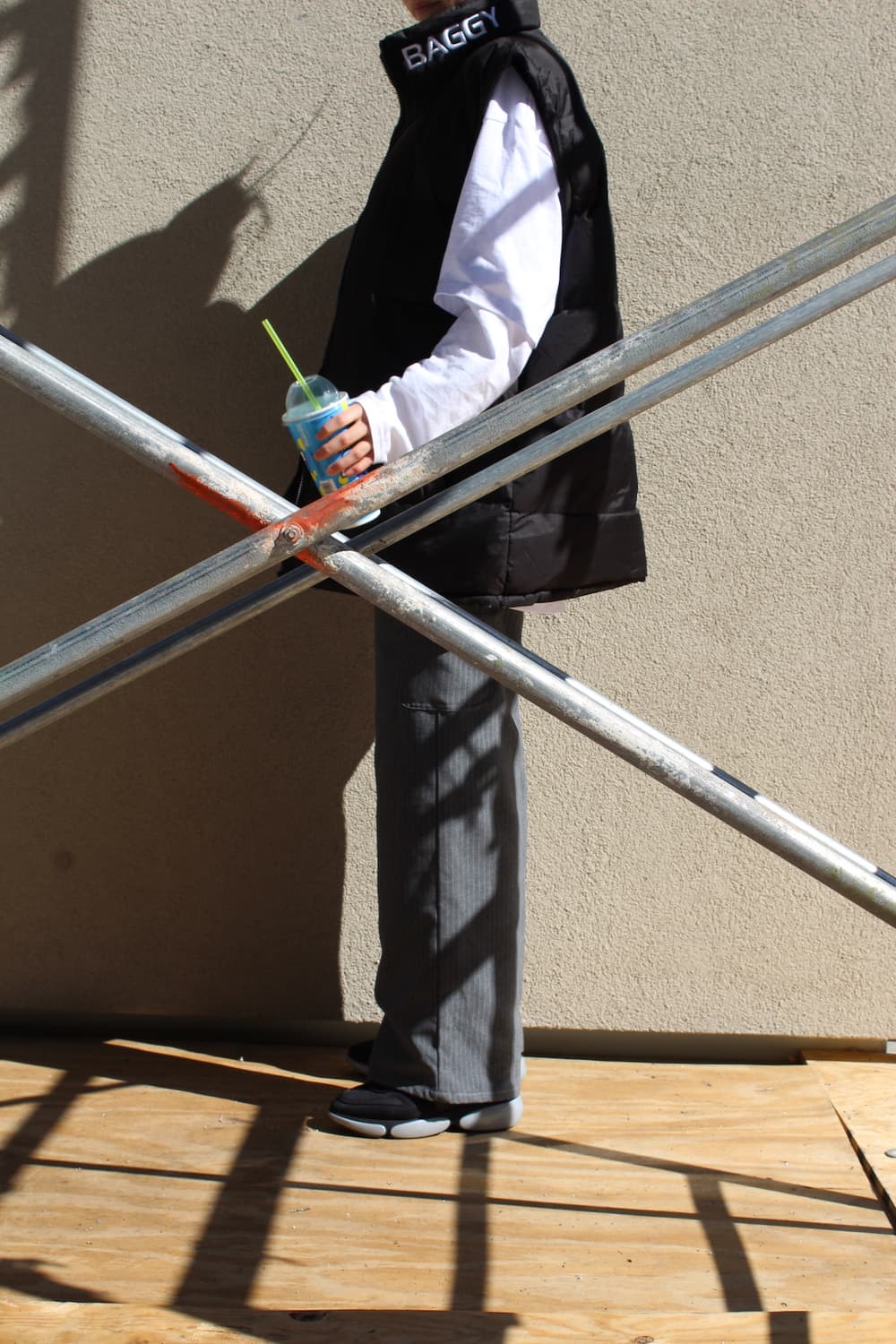 2 of 6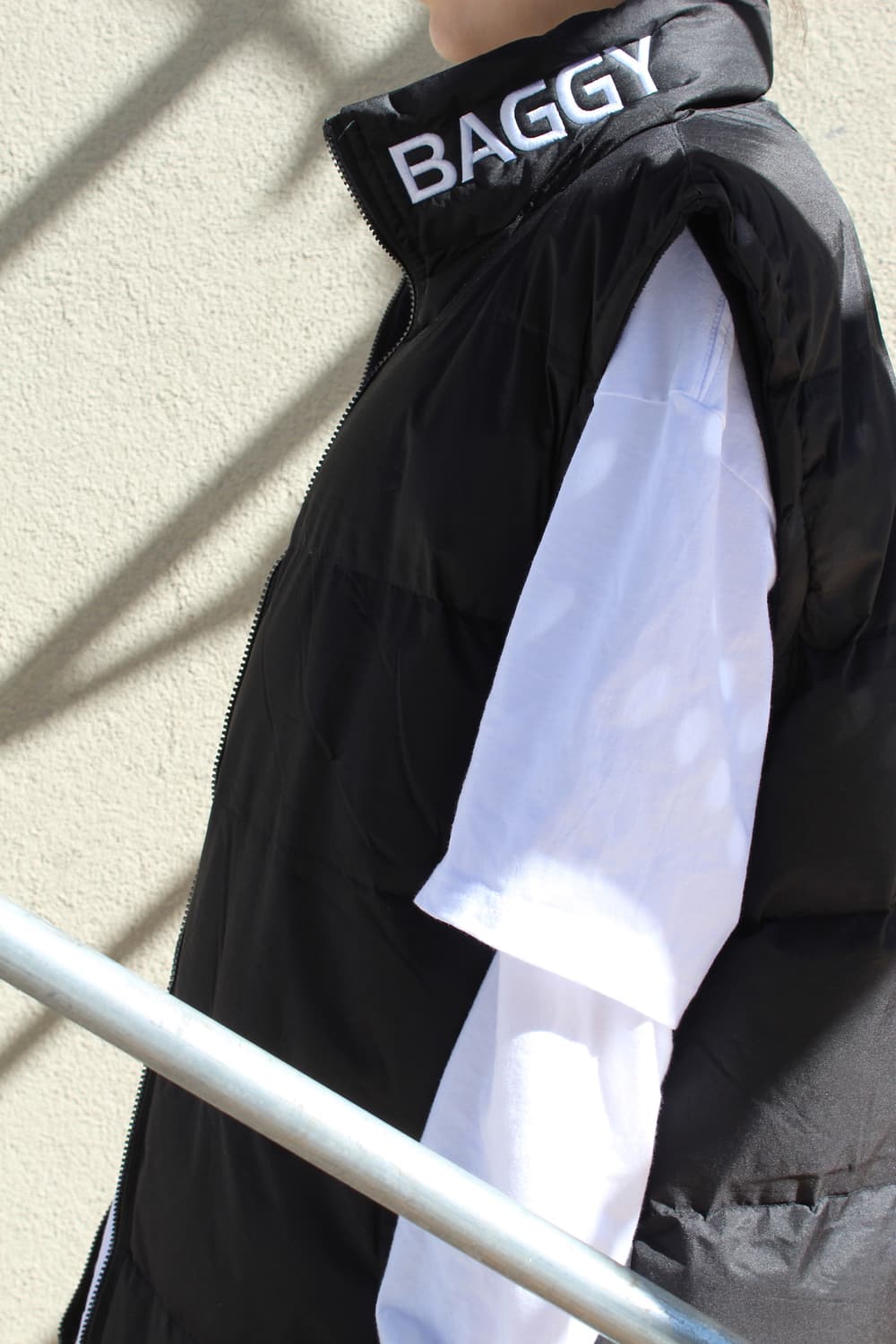 3 of 6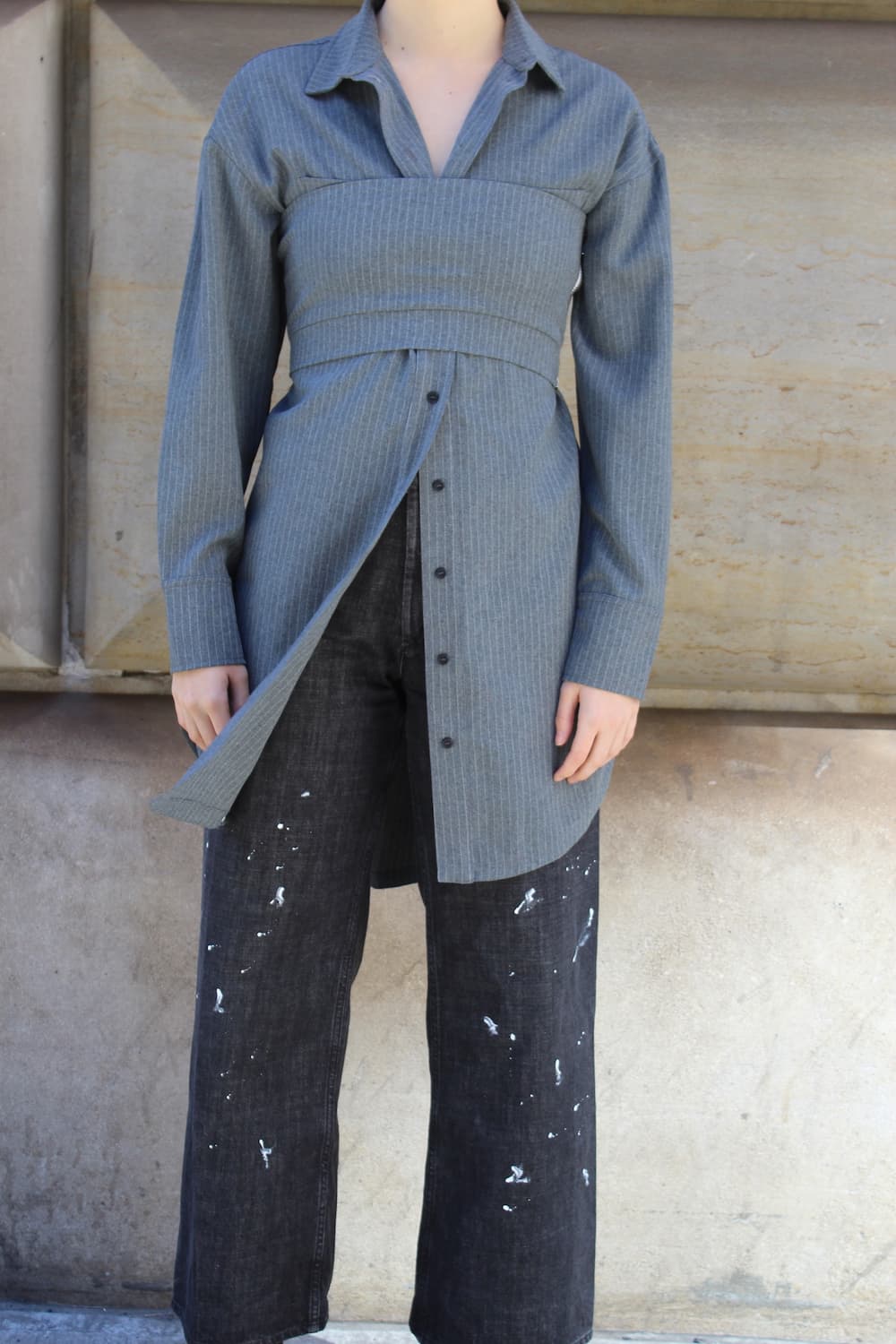 4 of 6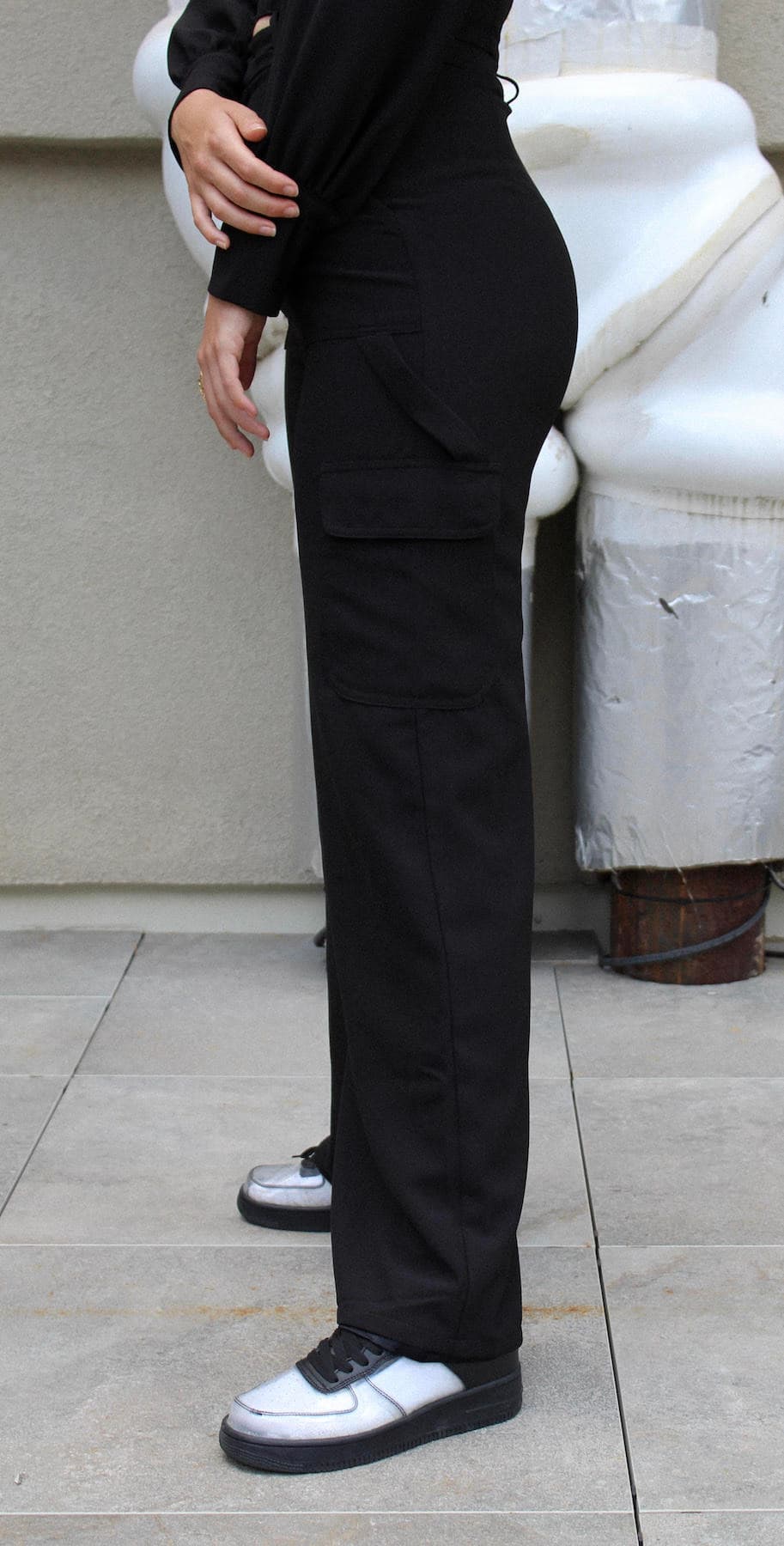 5 of 6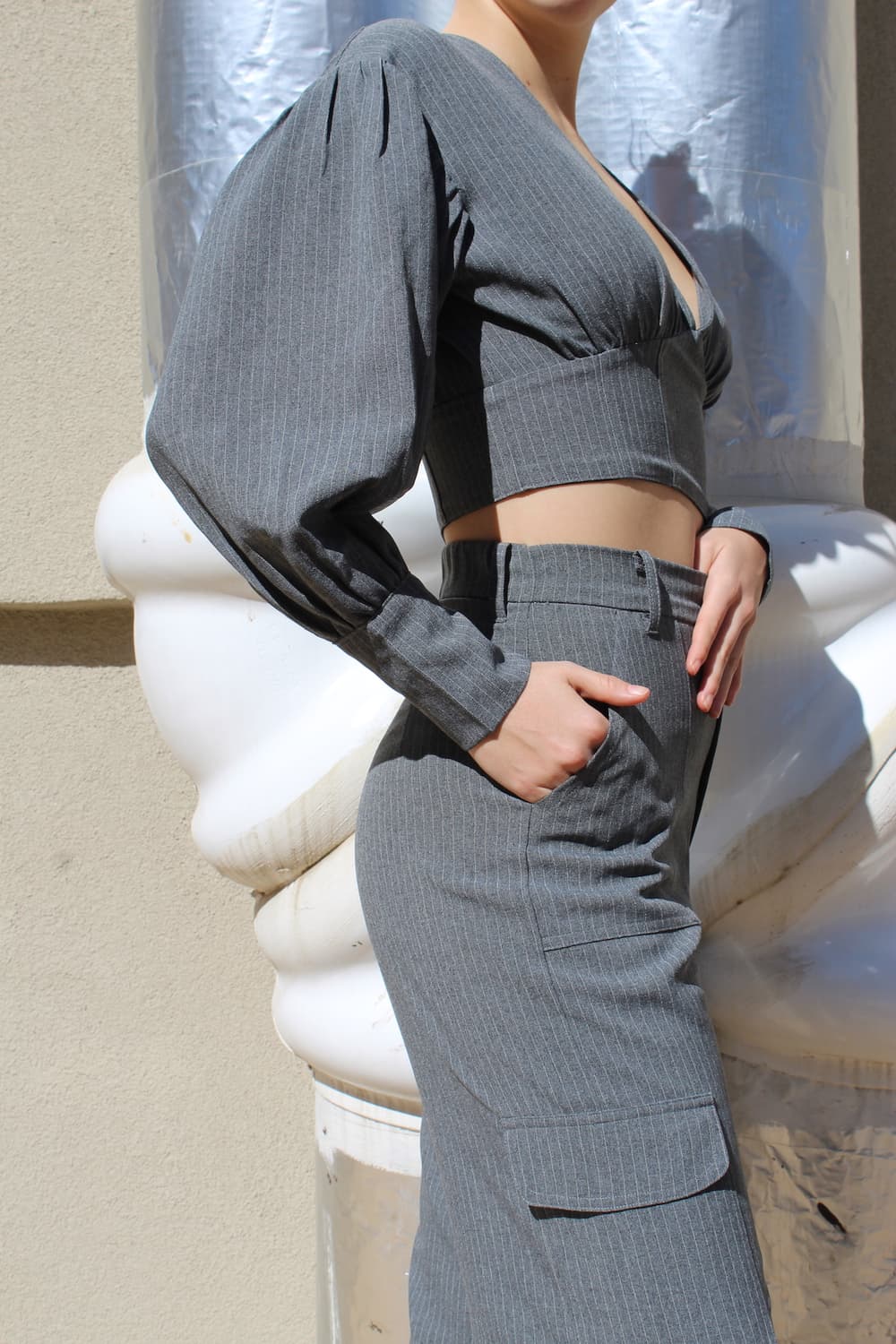 6 of 6
Fashion
A New Fashion Brand Is Embracing the Word "Baggy"
The state of mind for anyone who dresses for themselves – regardless of current trends.
A New Fashion Brand Is Embracing the Word "Baggy"
The state of mind for anyone who dresses for themselves – regardless of current trends.
New York-based creatives Savannah White and Rachel Besser first met during New York Fashion Week several years ago, instantly hitting it off since they were both "wearing big ass outfits". They introduced themselves and grabbed dinner at McDonald's, quickly bonding over their love for artificial intelligence and texting until the wee hours of the night. A mutual understanding between them, in regards to their personal style, is what drew them together as close friends. They saw their shared affection for baggy clothing as something deeper, creating nicknames for one another and inspiring a slew of their own sayings: "We would say things like, 'Hey Baggy what's good?,' which then turned into a group name, 'the Baggy Boyz,' [and] an adjective, 'you look baggy as hell today!'" It was these conversations that ultimately sparked the idea for the line, BAGGY.
From there, starting a label together felt "inherent." Their brand, BAGGY, came to fruition because both White and Besser's sense of style is the taboo "huge on huge, loose on loose" silhouette. "Fashion today is super fluid, but we've still found that if you're a woman and your entire outfit is baggy, not everyone can always digest it," says the duo. For them, this idea ultimately manifested into making a brand focused on baggier clothes (though they do offer more fitted items since internal validation can mean something different for everyone). BAGGY was launched earlier in 2018 with profits they made off small investments in cryptocurrency.
Alongside baggier items, the first drop included a critique on the timely and cultural relevance of crypto, with a set of black and white printed tees with stock market ticket terminal font and bitcoin insignia in addition to Japanese text nodding to the anonymous creator behind bitcoin. "We figured that you can't make a crypto tee without being able to buy it in cryptocurrency, so we made sure you could purchase that particular collection with any cryptocurrency," stated the founders. While challenging hype and making cultural commentary on different issues, such as bitcoin, is an important element to the brand, bagginess remains the central focal point.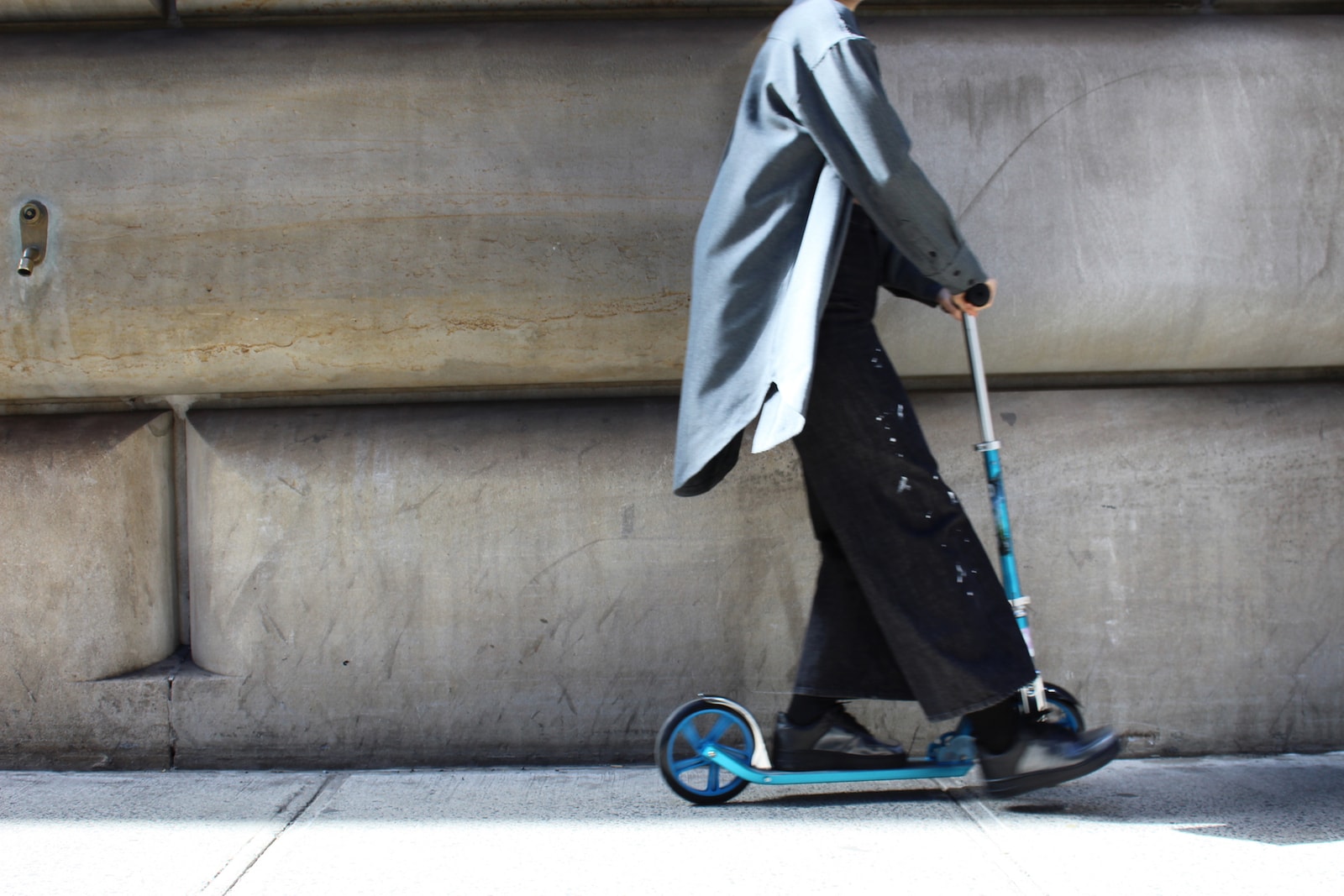 "The best fashion today is all about an internal locus of control. You're in charge. You get to decide. You get to wear a huge ass T-shirt five sizes too big if that is your jam whether or not your mom, or your friends or even mainstream society agrees. Internal validation is what Baggy is all about because with internal validation brings external validation from the right places. It's the law of attraction. Even if we create a form-fitted silhouette, it's still Baggy because for someone else that fulfills internal validation," says the duo.
White, a stylist and photographer, and Besser, a writer and creative consultant, believe that their brand is a way to challenge the ways in which society rejects looser clothing and considers fashion that is form-fitting and flattering the ideal. Through their products, they want to reinforce the idea that the clothes one wears should fulfill one's own happiness, a concept both individuals say they were only able to achieve once they began donning baggier clothes themselves.
Now, the duo attempts to promote this idea by spreading the idea that looser fit, baggy clothing embodies a "baggy spirit." In this way, they believe baggy is both an adjective and a state of mind, using the term to describe the tenacity that comes with internal validation. For example, they use the phrase "that outfit is baggy!" as a synonym for saying something is cool. However, they believe this phrase goes deeper than just being "cool" because when someone looks "baggy" one can tell that their look wasn't put together to please anyone but themselves. Out of this, White and Besser design clothing that make people feel "baggy," as a means to evoke confidence one experiences when they put on an outfit they love. "There's a palpable air of confidence when people walk down the street in a 'baggy' look and we hope our customers feel the same in their BAGGY looks," says White and Besser.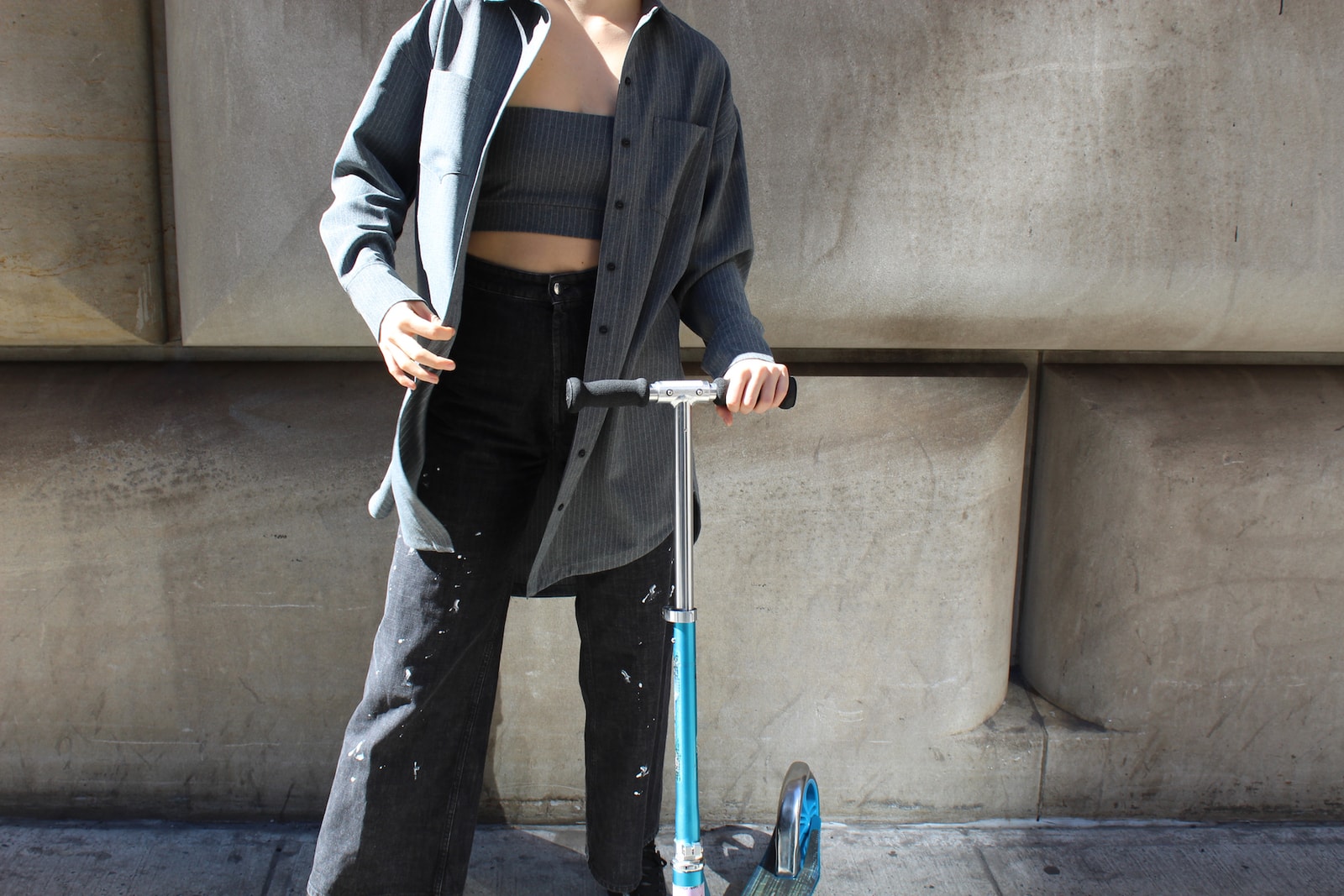 One way they translate this concept into clothing is by making sure that different people with different body types and different styles feel "baggy" in BAGGY. This is why they make several pieces from their collection in the same colorway as each person will style their pieces in unique ways. Since their launch, they've released eight clothing items including The Baggy Fishing Vest, The Longline Button Down, and The Cargo Pant. With the cargo pants alone, there are at least 5 different ways one can wear a full BAGGY look in the same color way — some of these options are loose, some more fitted.
Moreover, instead of releasing seasonal collections, the designers take their time to perfect each item before releasing it while items are sold exclusively on their website. "We're all about direct to consumer. We want to give our customers the best prices possible and at this stage of the business that means foregoing wholesale and selling straight to the customer," says White and Besser. Beyond this, they also have a pop-up shop in the works, which will give customers a chance to buy BAGGY in person, and they have some special collaborations in the works.
At the heart of everything they do, the designers want to make a positive impact on people: seeing the message behind their brand help others feel good is what brings them the most joy. "You know when you see someone who has totally dressed for themselves and they are just plain strutting down the street? We want that for our customers. Put on your favorite song and a BAGGY look and go off!" To White and Besser, BAGGY is a brand that spreads confidence for all, on a deeply energetic level.
Share this article