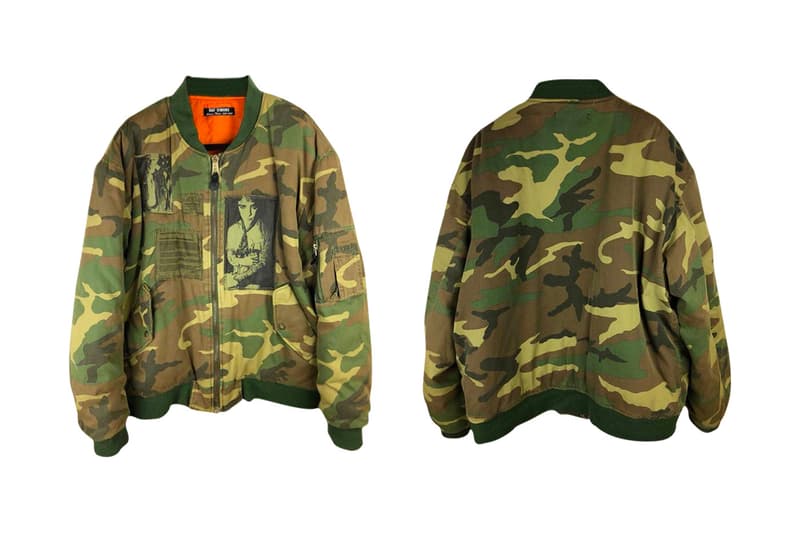 Fashion
This Jacket Worn by Kim Kardashian Has Set the Record for the Highest Bid Ever on Grailed
Your jaw will drop at how much this Raf Simons archive piece sold for.
This Jacket Worn by Kim Kardashian Has Set the Record for the Highest Bid Ever on Grailed
Your jaw will drop at how much this Raf Simons archive piece sold for.
There's no doubt that the resell market is filled to the brim with plenty of covetable pieces from the likes of Supreme, Maison Margiela, Burberry, Prada and more that sell for thousands and thousands of dollars. Reinforcing this point, Grailed has just announced that a new record has been set on the platform for its highest item sold to date. A user apparently paid a staggering $47,000 USD yesterday for a rare Raf Simons archive piece from his Fall/Winter 2001 collection, known as the "Riot! Riot! Riot!" Patched Bomber.
The jacket in question has also previously been seen on both Kim Kardashian and Kanye West, which undoubtedly increased its popularity tenfold. Taking on the classic green-toned camouflage print, the bomber jacket is also constructed with a vibrant orange inner lining. Rounding off Simons' hallmark aesthetic, various portraits are also sewed onto the exterior. Highlighting a slightly faded look, the outerwear gem strikes a delicate balance between both vintage and modern aesthetics.
What do you think of the record-breaking bid? Let us know in the comment section below. To see more from Raf Simons, don't miss our roundup of the 10 chunky sweaters that will look good in your fall wardrobe.
Share this article