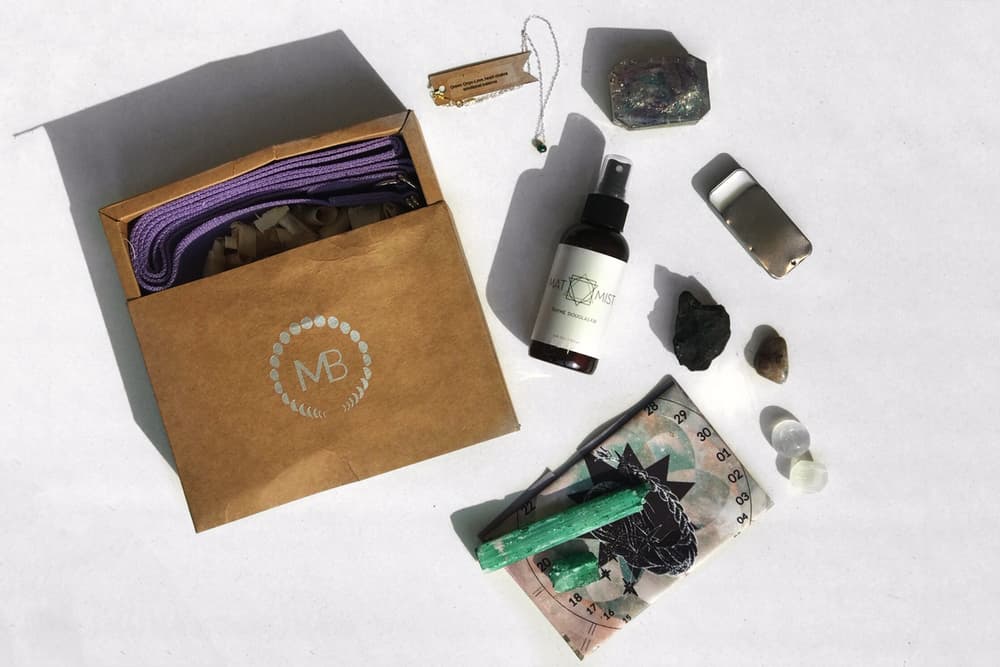 1 of 3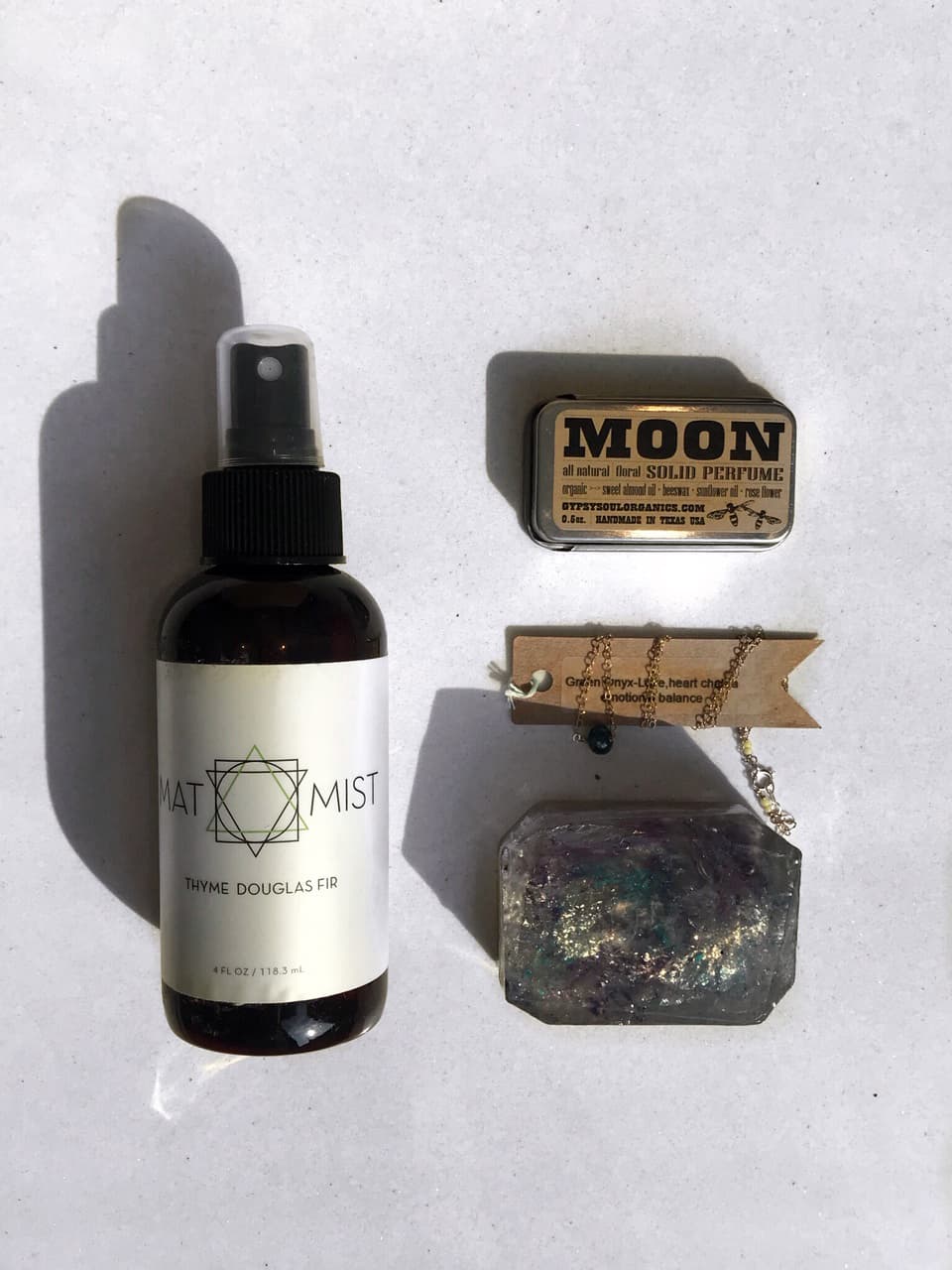 2 of 3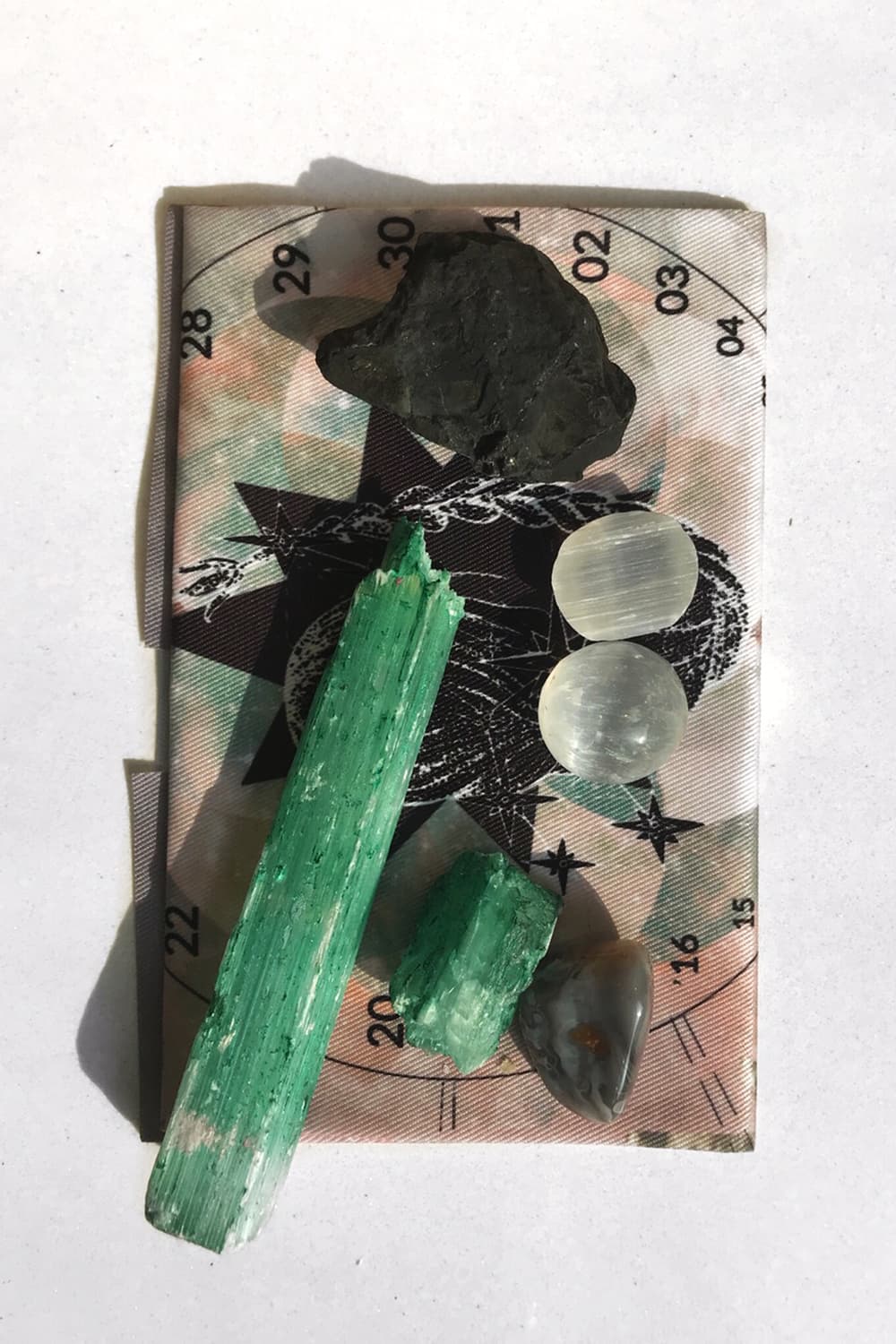 3 of 3
Beauty
MoonBox Is the Monthly Wellness and Beauty Subscription Box You Need
Aligned with the lunar cycle.
MoonBox Is the Monthly Wellness and Beauty Subscription Box You Need
Aligned with the lunar cycle.
I've always been interested in astrology, mindfulness and wellness, but have never made an effort to incorporate any of it into my daily life. When I came across MoonBox, a monthly wellness and beauty subscription box packed with essentials, I decided to try it out.
The box is carefully selected to be aligned with the lunar cycle, and the label's mission is "to help you set a different intention with each cycle so that you can manifest your personal goals in time with the universe." At the beginning of each month, you'll receive a selection of crystals, spiritual items, beauty products and more which will help you unwind and reconnect.
The September "Align" box included a solid perfume, a yoga mat cleanser, a yoga strap, three crystals, a lunar tapestry and more, and retailed at $34 USD. The box also came with access to a guided meditation app and ritual, which is easy to access and simple for beginners. For the price, you get a lot of essentials that you can easily incorporate into your daily life, such as the charcoal crystal you can place in your water, or the crystal-shaped hand soap with essential oils.
All in all, I'd definitely recommend the box for anyone looking to incorporate more mindfulness into their daily lives, but I can't say that it will change your life drastically unless you put effort into it yourself. Head over to MoonBox's website to try a box out for yourself.