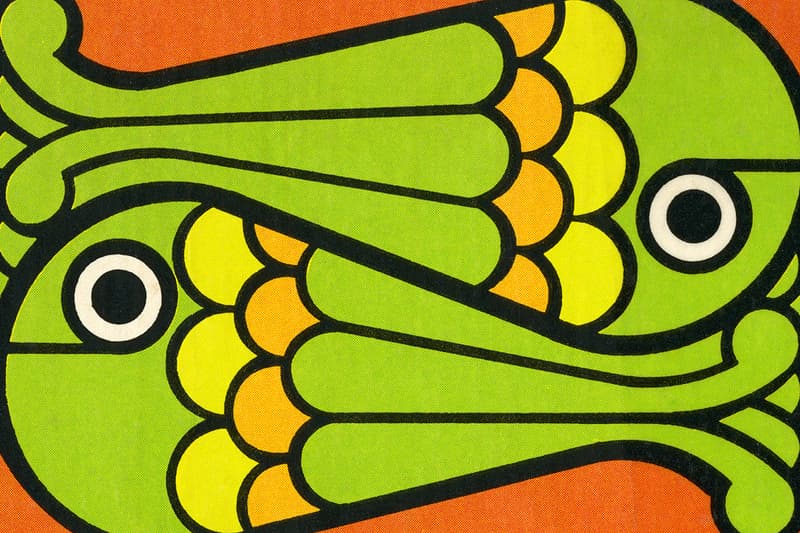 Culture
Pisces Personality Traits: Everything You Need To Know About the Zodiac Sign
Get to know the intuitive and iconic fish of the zodiac.
Pisces Personality Traits: Everything You Need To Know About the Zodiac Sign
Get to know the intuitive and iconic fish of the zodiac.
We're in the thick of Pisces season and the water sign deserves our full and undivided attention.
Represented by swirling fish, the last sign of the zodiac is as emotional as they are intelligent, mastering the art of channeling sensitivity as a superpower. Born between February 19 and March 20, Pisces mirror the contrasts of early spring. Their propensity for daydreaming and heightened intuition allows them to excel creatively, thinking outside of the box and achieving what others deemed impossible. However, their introspective nature can often hold them back as they feel deeply and can get caught up in the ebb and flow of their emotions.
Think of Pisces as the emotional It girls of the zodiac. Keep scrolling to learn more.
Pisces is the 12th astrological sign of the zodiac.
Pisces are born during the primavera season, nodding to the sign's inherent duality. Depicted by fish, the water sign is highly imaginative, seeing the world with a childlike sense of wonder as well as with ancient wisdom.
Pisces is ruled by Neptune and Jupiter.
Governed by the 12th house of the unconscious, Pisces takes its orders from psychic Neptune and abundant Jupiter, lending to the sign's uncanny intuition as they have a highly tuned vibe radar, easily sensing when something is off. Neptune is a mystical and artistic planet, so it's no wonder most born under the planet's reign find themselves in a creative or entrepreneurial industry. While the water sign can go with the flow, they often find themselves swimming in their own lane, listening to their gut to guide them forward.
Jupiter represents spirituality and it is no coincidence that every one in five Pisces is a crystal and tarot card baddie. Jokes aside, the dreamy sign often seeks a true understanding of things, constantly pursuing a higher calling.
Pisces Compatibility
Pisces connect most with fellow water signs as well as their airy cousins, finding kinship with big thinkers and spontaneous souls. Cancers and Scorpios are their closest companions as the mysterious trio will bond over their mutual love of people-watching, listening to music and pretending like they're the main character in a movie.
Water (Cancer, Pisces, Scorpio) + Water (Cancer, Pisces, Scorpio) = expand your consciousness and way of thinking by diving into uncharted water.
Air (Aquarius, Gemini, Libra) + Water (Cancer, Pisces, Scorpio) = reach new heights with fresh perspectives, sparking a magical connection that'll open the door to new worlds.
Pisces Characteristics
Personality Traits
Still waters run deep with Pisces as they are empathetic, warm-hearted and innovative individuals. The fish of the zodiac strive to have a positive and meaningful impact on their community as they are deeply connected to their environment. Because Pisces look at the world through rose-colored glasses, they will go to great lengths to make their surroundings as bright as their imagination will allow, using their creative genius to upgrade their lives as needed. The sentimental sign is represented by the moon tarot card, emphasizing Pisces' relationship to the subconscious realm. The last sign of the zodiac may be quick to cry, but it's simply because they're in touch with their inner world more than others. This hyper-sensitivity allows them to accomplish some major feats — take a look at Rihanna's multi-million dollar empire. Leading with your head and your heart can be a good thing.
Strengths
Pisces are original and inventive thinkers, brave enough to carve out their own path while creating a blueprint for others to follow. The sign not only sets trends but is often eons ahead of its time, positioning themselves as the icon of the zodiac. Compassionate and kind, they are the type to bring their friends with them as they glow up, fostering a community of creativity and good vibes. Gifted with strong intuition, Pisces are the ones to share your secrets with as they are incredibly trustworthy and committed to being a good confidant.
Challenges
Pisces' sensitive disposition can often make them mercurial and lash out when they've been hurt. They also have a tendency to internalize criticism, leaving them vulnerable to bouts of sadness and melancholy. The spiritual fish might doubt their own abilities, delaying their success or may protect their insecurities by people pleasing.
Relationships
Love & Sex
Pisces are one of the most romantic of the twelve signs and love an old-school romance, preferring to be courted and spoiled than have their time wasted with casual flings. The key to a Pisces' heart is through their interests, so making an effort to participate in their hobbies and dive into their inner world will pay off in the end. Gifts help, but small gestures demonstrate a sincere effort.
Friendships
The tender-hearted sign loves to be their crew's hype man, whether it's supporting a friend through a tough time and having ice cream on standby or taking a million pictures for their birthday dinner. Pisces love to love and will do anything for those near and dear to their heart.
At Work
The last sign of the zodiac is a highly valued team player, keeping projects going with their cheerful spirit and get s–t done attitude. While Pisces are known to daydream, once they commit themselves to a cause they believe in, they give it their all.
---
Share this article