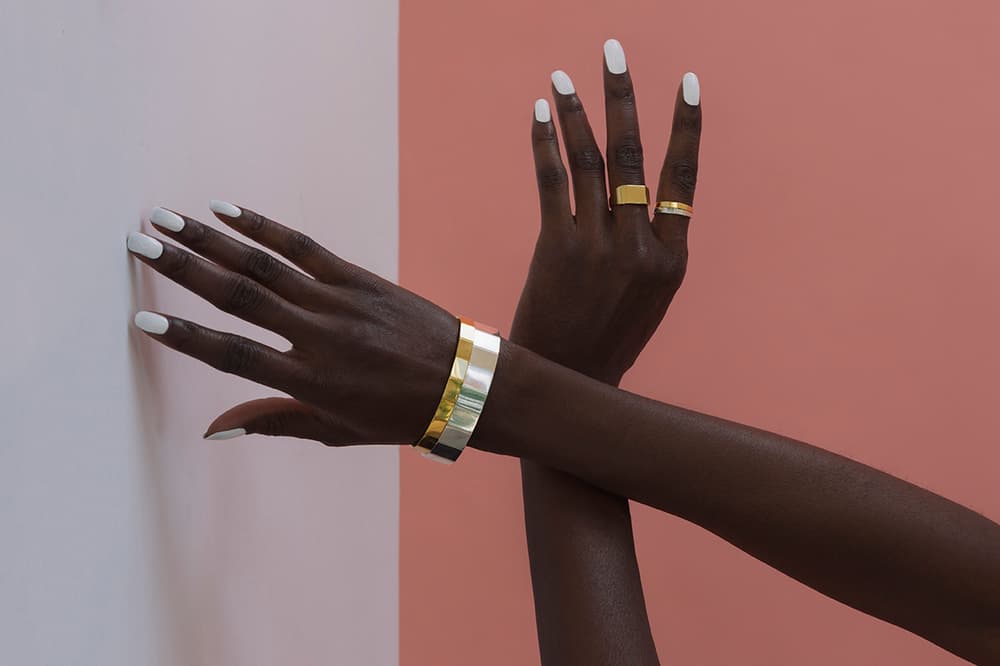 Fashion
This Minimal Brand Changed How I See – and Wear – Jewelry
The Boyscouts taught me that making a statement doesn't need to be OTT.
This Minimal Brand Changed How I See – and Wear – Jewelry
The Boyscouts taught me that making a statement doesn't need to be OTT.
I'll admit it, I've always been a little daunted when it comes to shopping for jewelry. Whilst most people hone their look with ease, even making jewelry an integral part of their trademark looks, I've always shied away from investing in pieces due to my ever-changing preferences and a genuine fear of blingy, standout pieces. I guess I subconsciously associated all jewelry with the notion of being over the top but my mindset totally shifted when I came across The Boyscouts whilst browsing at one of my favorite stores, Goodhood.
What caught my attention was how simple the pieces were, but also how they also looked decidedly different to pretty much anything I'd seen before. It was easy to see that the selection, which comprised of rings, necklaces, earrings and more, was high-quality and made with a considered aesthetic that demanded attention, but in the most subtle way. I instantly fell in love with the brand and how seamlessly its products could fit in with my look and lifestyle, and it genuinely sparked off a love of what I like to call "understated statement" jewelry that I just didn't know I had before. Read on to learn more about the The Boyscouts and how it's changed the way I accessorize.
WHAT IS IT: Essentials collection by The Boyscouts
WHY IT'S WORTH THE HYPE: The Boyscouts was created in 2011 by Rotterdam-based Zelda Beauchampet who began her initial foray into design because she didn't feel like there was a certain style of jewelry that really fit her personality. She wanted to create a brand that would fulfil that need and also become one that other people could relate to – and, it worked. Although she doesn't have a traditional background in jewelry design specifically, her education in industrial design has served her well and she's used her own personal, minimal aesthetic to carve out the niche identity of The Boyscouts.
The pieces feel unique and timeless at once, and although they're high-quality and all produced by local manufacturers, they're affordable. My personal favorites are the Facet rings and necklaces that form the Essentials collection – available in gold or silver options, the sleek finish means that they will literally work for any occasion and match with any look. Because of the classic simplicity of the pieces, you can also layer them up without it looking extra and the range of length and widths available allow you to personalize how you wear them whilst still keeping it streamlined. I'll never look at jewelry in the same way again, Scout's honor.
WHERE YOU CAN FIND IT: You can shop The Boyscouts' entire range on its web store, as well as at select stockists worldwide.
Share this article