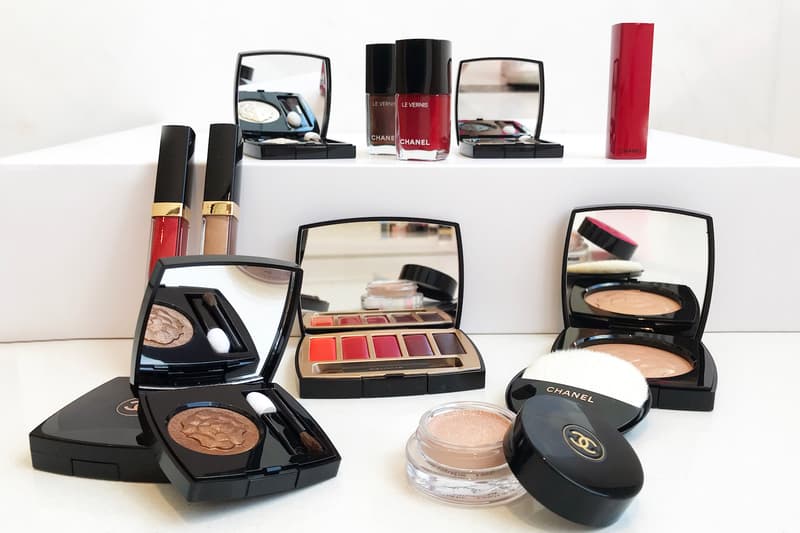 1 of 2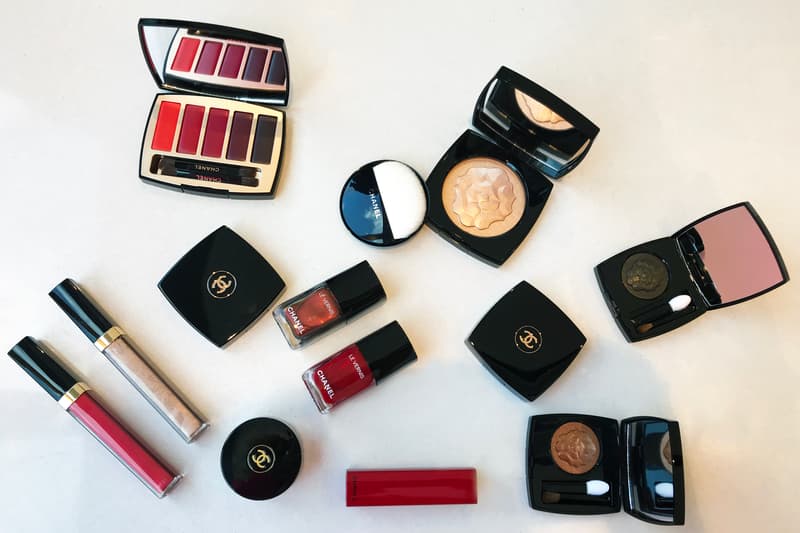 2 of 2
Beauty
We're in Love With Chanel's Holiday 2018 Beauty Collection
Read our thoughts on all the party-ready products.
We're in Love With Chanel's Holiday 2018 Beauty Collection
Read our thoughts on all the party-ready products.
If you, like us, get beyond excited about the holidays not only for the colder temperatures, but for exclusive releases – this one is for you. In time for the gifting season, we've seen a wide selection of exclusive releases from all our favorite brands and it is safe to say it's nearly impossible to pick out the best products from the sea of choices. To make the selection easier for you, our editors have tried out every single product from Chanel Beauty's gorgeous Holiday 2018 Range – so that you know what to spend your precious coin on this season.
Keep reading below to hear our thoughts, and take a look at the range here.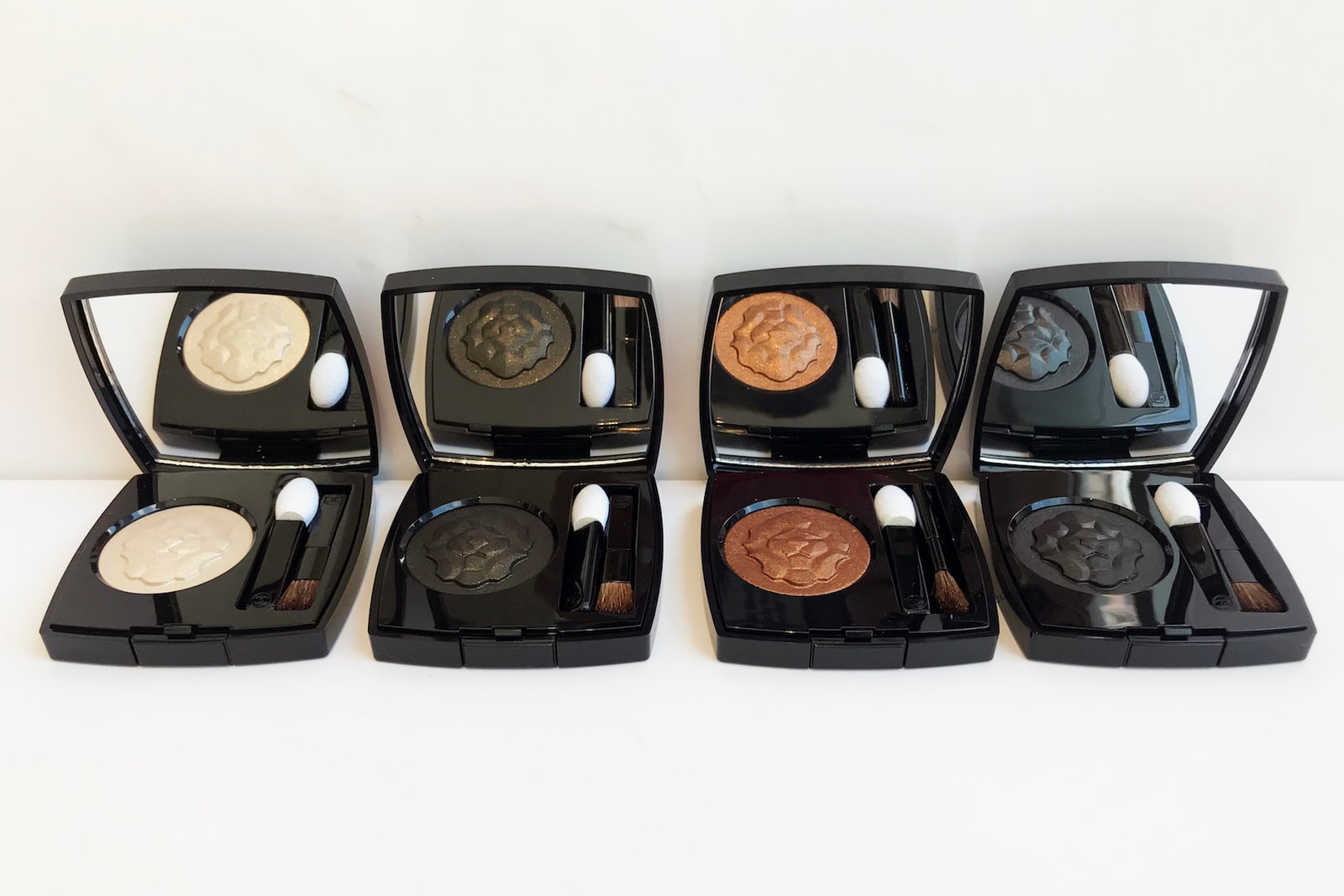 No holiday collection would be complete without a set of glittery eyeshadow. I tested out Chanel's Ombre Première Longwear Powder Eyeshadow in "906 Vert Lamé" and "907 Cuivre Lamé." "906" is a deep, sultry green that is perfect for dark smokey eyes, and "907" is a bright bronze shade with a rose gold tone. Both colorways have gold speckles which give the eyeshadows a metallic, holographic finish. I absolutely adored both these colors and will definitely be wearing them throughout this season. The powder goes on so smoothly and is extremely blendable with high color pay-off, so you can create shimmery eye looks with ease. One thing to know is you need to make sure to prime and set this eyeshadow properly before you brave the winter weather. I made the mistake of wearing this product out in the rain without any setting spray, and it's safe to say everything melted off. – Rebekah Ho, Social Media Coordinator
Being someone who rarely strays far away from my day-to-day makeup routine, I decided to try out the black eyeshadow to step out of my comfort zone a little.  The shade "908 Noir Lamé" is a shimmery black hue, with great pigmentation that is easy to blend. Perfect for creating a party-ready holiday smokey eye, the shadow is easy to use and can also be used to create a smudged eye-liner look. It's impossible to truly review a product without commenting on its appearance, and I'm beyond obsessed with the lion imprint that's featured in the compact. I'll definitely be incorporating this shade into my holiday look. - Tora Northman, Associate Editor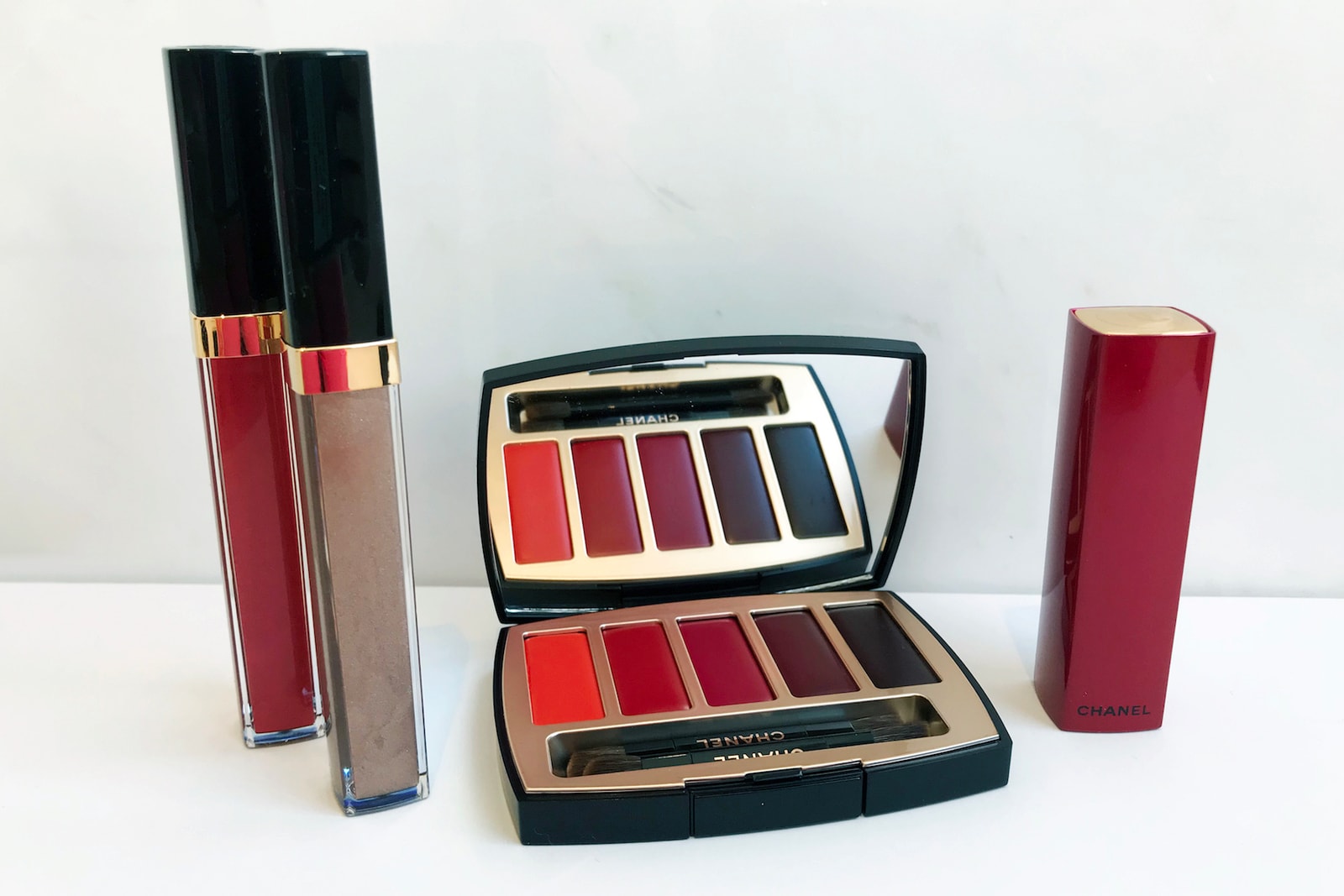 Chanel's Rouge Coco Lip Gloss "808" is what holiday beauty dreams are made of. The ultra-shiny gloss has gold undertones that are reminiscent of '90s glam. I love that it goes on smooth, isn't too tacky and has a glass-like consistency on my lips. It's a bit bolder than the average lip gloss, so I think it's perfect for holiday parties and special occasions. The only complaint I have is that it even though the product has no scent, it has an unpleasant, lipstick-y taste, but otherwise, it's a great addition to my lip gloss collection. – Rebekah Ho, Social Media Coordinator
I tried out the bold "812 Flaming Lips" hue of the Rouge Coco Lip Gloss, and its safe to say that after putting it on I felt a bit like a Christmas-tree ornament. I've always struggled with lip gloss, and this one had a lot of pigmentation and made me scared to move my lips or eat or do anything that would result in smudging. I also tried the product on top of the Chanel Rouge Allure Velvet "No.5" lipstick, and because of the lipstick's matte formula the two products complimented each other perfectly. I wouldn't use this gloss as an everyday product, but its fun for special occasions for sure. – Tora Northman, Associate Editor
Chanel's La Palette Caractère lipstick collection comes in the cutest, compact packaging complete with a tiny brush set. I've never been an avid lipstick palette user since it's way more convenient to toss a lipstick into my purse, but this product comes in a travel-sized set for easy touch-ups. I like that it comes in a wide range of five buildable reds that I can mix and match. The colors go on much more translucent and light than they look and while that's great for experimenting and creating my own shades, I find that the product is very sheer and doesn't go on evenly. This palette is perfect for someone who wants to get creative with their lip looks, but for someone on-the-go, I would opt for something a bit easier to apply. - Rebekah Ho, Social Media Coordinator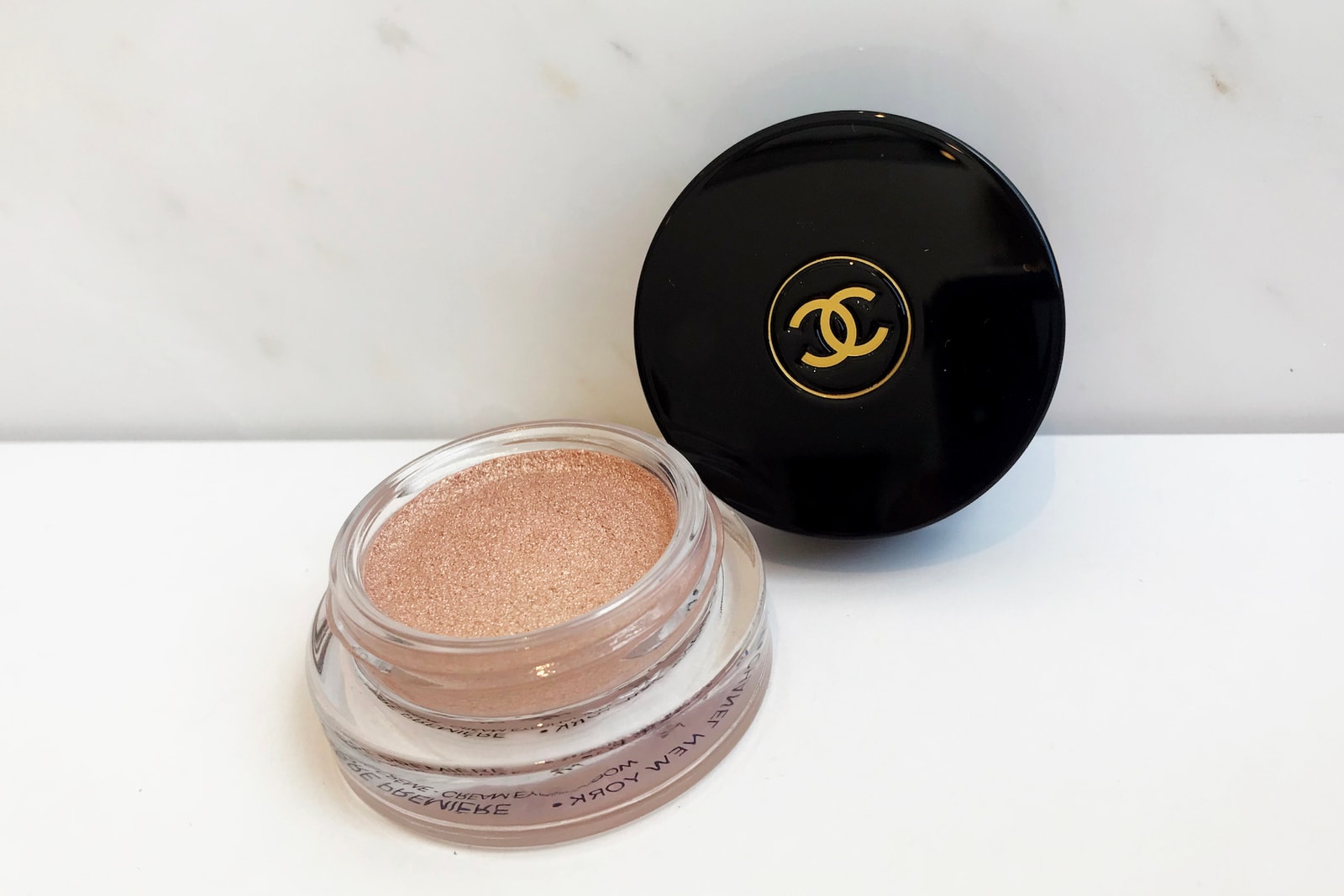 The first Chanel eyeshadow I've ever tried was the Illusion D'ombre in "Illusoire" back in university, when I saw blogger Karla Deras write a post about the perfect smokey eye. For years, this eyeshadow was my must-have for creating the ultimate smudgy going-out look. Although I much prefer a simple makeup look nowadays, Chanel's selection of silky cream eyeshadows still boasts one of my favorite textures to date.
For the brand's latest Ombre Première Cream Eyeshadow, Chanel Beauty introduces the new "Rose Lamé" shade as part of its Holiday 2018 collection. When you first see the eyeshadow in the glass jar (which showcases an exclusive bronze coloration for the iconic CC logo on the lid), the color immediately pops as a shimmering, peachy shade of champagne. Upon applying the color to my eyelids, however, my first reaction was to panic ever so slightly because of the sheer amount of glitter. Be warned: this is part of the holiday collection for a reason – the shimmer is real. I wouldn't recommend this for a daytime look, but this eyeshadow is absolutely divine for an evening transformation. The product is true to its name and definitely lasts all evening, practically immovable even when through perspiration. All in all, I would definitely recommend adding this cream eyeshadow to your holiday beauty routine this season. – Zarah Cheng, Managing Editor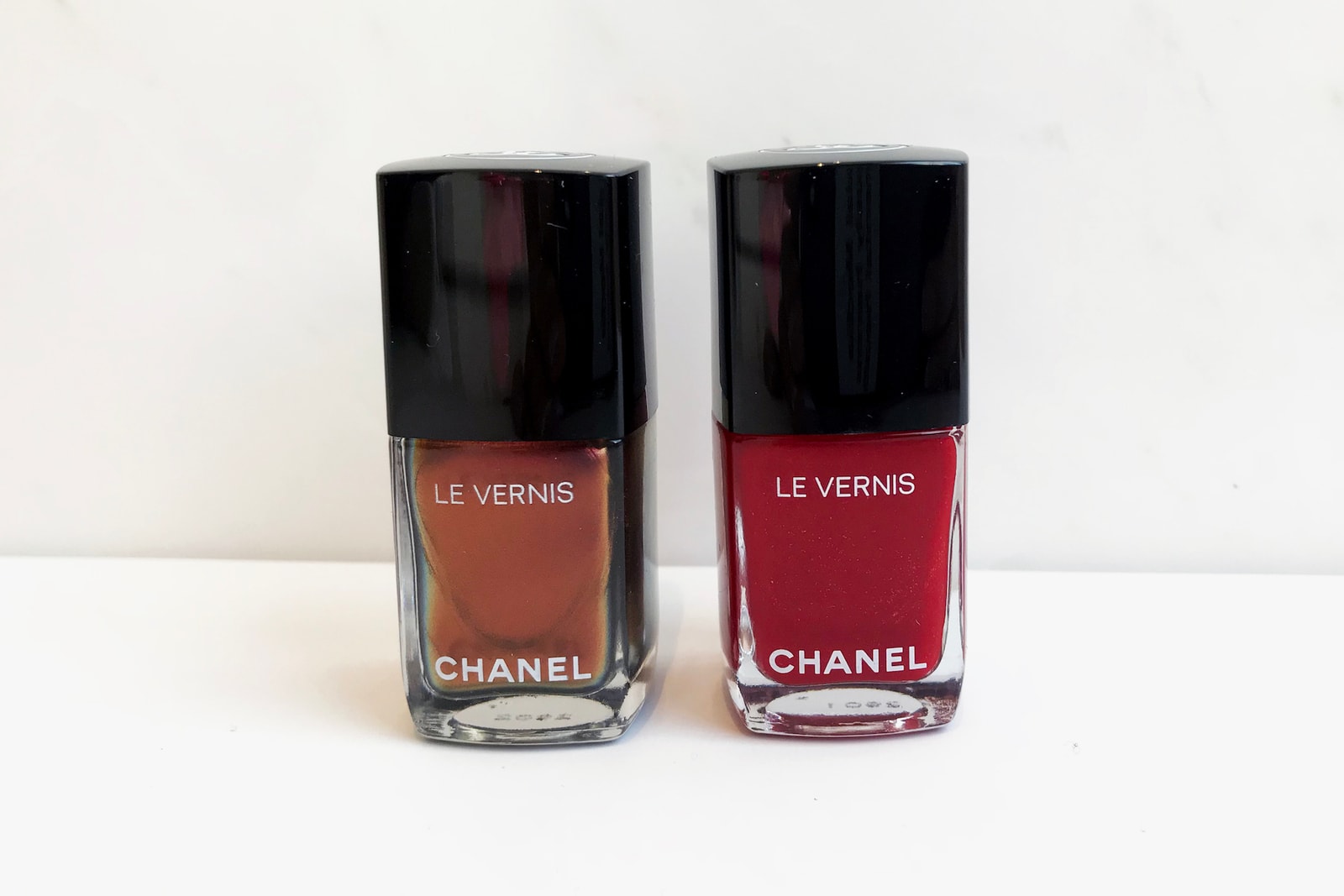 The Holiday collection includes two nail polish shades, the metallic "917 Opulence" and the fiery red glitter  "918 Flamboyance." I'm a loyal user of Chanel's nail polish, and these shades did not disappoint. I'm already making plans of wearing the red hue on Christmas, and the metallic on New Year's Eve. The polishes only require two coats for a full-coverage look, and the thin brush makes precision easy (even if you don't have a steady hand like me). Another plus is the chic packaging, because these polishes are sitting on my top shelf looking pretty until I need to paint my nails again. - Tora Northman, Associate Editor
Share this article