Why Instagram Is Finally Deleting Fake Followers, Likes and Comments
A step to eradicate "inauthentic activity" from the platform.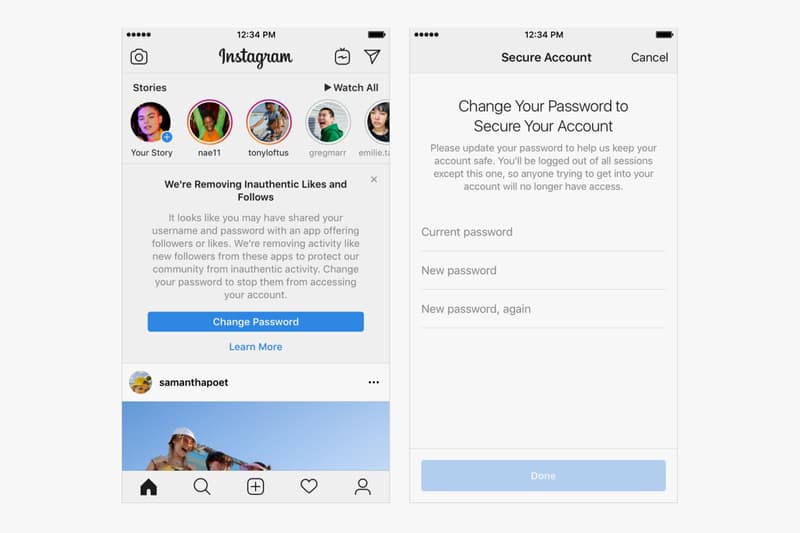 Instagram has announced it will be deleting likes, follows and comments from inauthentic accounts that use third-party apps to grow their audiences. The social media platform states it will utilize a machine learning tool to begin identifying accounts that use services that violate its Community Guidelines and Terms of Use.
The identified accounts will be alerted within the app that Instagram has removed the inauthentic traffic. Additionally, the app will notify the users to change their passwords. "These new measures will be ongoing," Instagram says in a blog post. "[And] accounts that continue to use third-party apps to grow their audience may see their Instagram experience impacted."
Notably, the business move discourages users from giving outside companies their login information. According to Tech Crunch, Instagram has been tackling fake accounts since 2014. This is the first time the platform has focused specifically on fake likes. In addition, the app promises additional measures to battle inauthentic activity within the next few weeks. Stay tuned here as more news emerges.
In related news, Instagram has recently rolled out a new shopping feature.