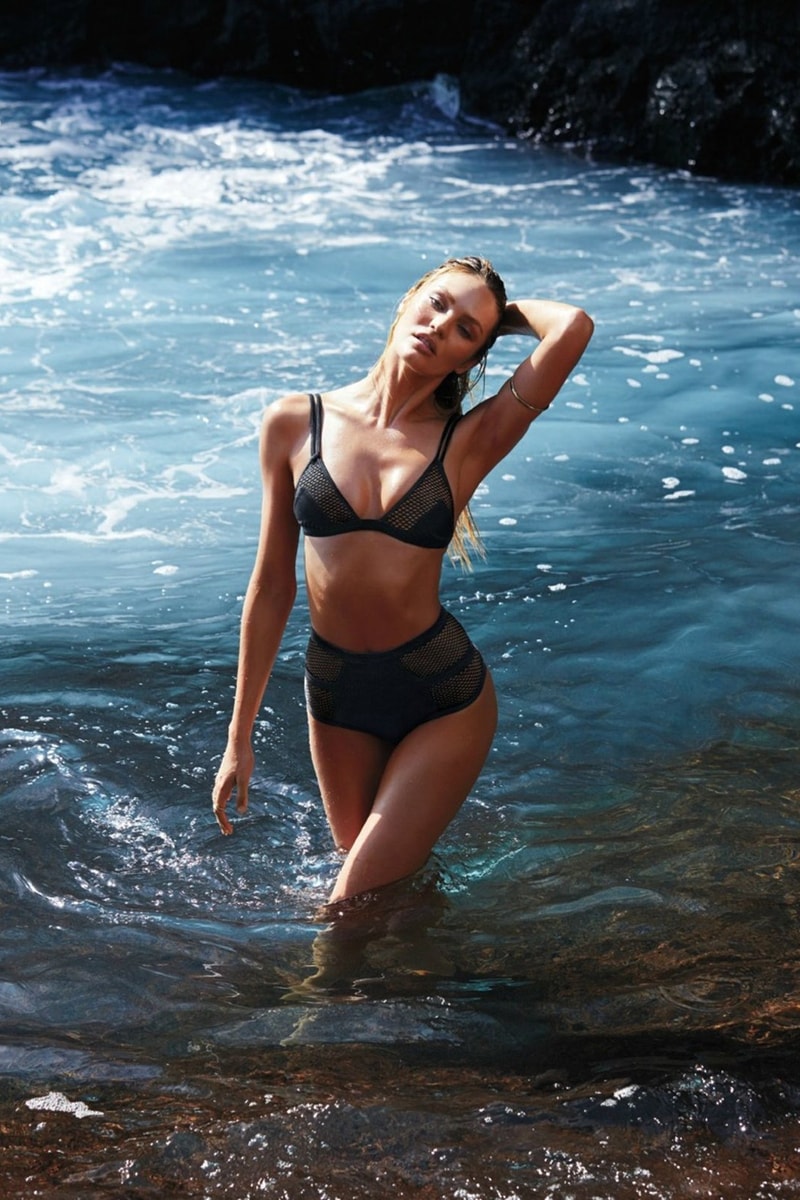 Victoria's Secret Plans to Bring Back Its Swimwear Line in 2019
The lingerie brand has also appointed its new CEO.
Fashion
Victoria's Secret Plans to Bring Back Its Swimwear Line in 2019
The lingerie brand has also appointed its new CEO.
Amid controversy surrounding its diversity-lacking annual fashion show and CMO Ed Razek's Vogue interview backlash, Victoria's Secret is looking to reevaluate its business with a couple of new moves. As Fashionista reports, the lingerie brand has announced that it will be relaunching its swim line next year – the line was previously discontinued back in 2016.
In addition to bringing back its swimwear range by Spring 2019, Victoria's Secret may also be "entering some other exited categories," according to Stuart Burgdoerfer, CFO of Victoria's Secret parent company L Brands. Through licensing agreements, the brand is expecting to carry fashion items such as eyewear and UGG merchandise in the future.
The decision to reintroduce Victoria's Secret Swim is revealed shortly after the announcement of the brand's new CEO. Following the departure of former CEO Jan Singer, the company has tapped John Mehas, current president of Tory Burch, to be her successor.
L Brands CEO Leslie H. Wexner speaks of Mehas' appointment in a statement:
"John is an outstanding retail merchant and we could not be more excited for him to lead Victoria's Secret Lingerie to a new phase of success … Our number one priority is improving performance at Victoria's Secret Lingerie and PINK. In doing so, our new leaders are coming in with a fresh perspective and looking at everything … our marketing, brand positioning, internal talent, real estate portfolio and cost structure. Most importantly, we are focused on our merchandise assortment – it all starts with the customer saying 'I'll take it.' I am confident that, under John's leadership, Victoria's Secret Lingerie, the world's leading lingerie brand, will continue to be a powerhouse and will deliver products and experiences that resonate with women around the globe."
Victoria's Secret reportedly saw a significant decline in its sales in 2017. With competitors like Rihanna's body-positive Savage X Fenty and Aerie gaining popular favor, it'll be interesting to see the new, and hopefully more inclusive ways that Victoria's Secret will be adopting to stand out amongst other lingerie brands.
While you're here, check out seven millennial-favorite lingerie brands that serve as alternatives to VS intimates.
---
Share this article