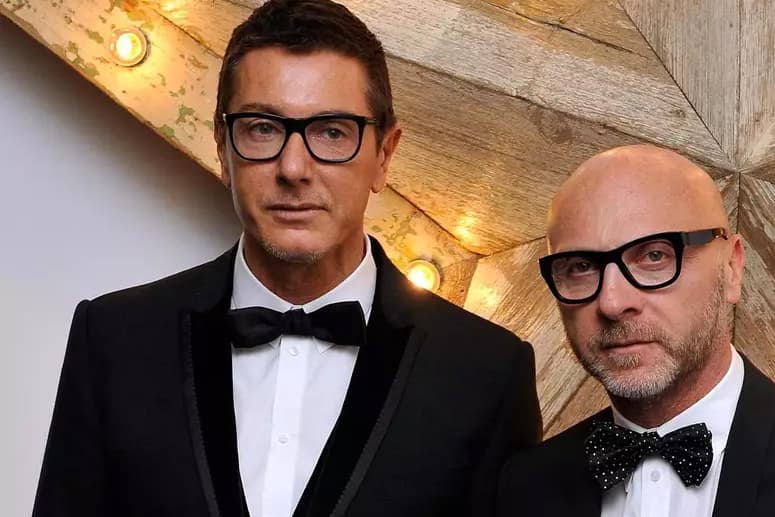 Fashion
Stefano Gabbana's Latest Problematic Statement Says That Chinese People Eat Dogs
UPDATE: The brand's Shanghai fashion show has just been cancelled.
Stefano Gabbana's Latest Problematic Statement Says That Chinese People Eat Dogs
UPDATE: The brand's Shanghai fashion show has just been cancelled.
UPDATE: Following the controversy, Dolce & Gabbana's fashion show in Shanghai has been cancelled by the city's Cultural Affairs Bureau. The designer also updated his Instagram, claiming that his profile got hacked and that he "loves China and the Chinese culture."
Another day, yet another controversy from one-half of luxury Italian label Dolce & Gabbana. During the recent year, Stefano Gabbana has made increasingly problematic statements, from calling Selena Gomez "ugly" to labelling the Kardashian family "cheap" – and now the designer has done it again.
After receiving backlash from its latest campaign which parodies Chinese culture with an instructional video on how to use chopsticks, the video has since been deleted from the brand's platforms, including Instagram. Diet Prada has now weighed in on the piece questioning its purpose and claiming that the video paints a "false stereotype of a people lacking refinement/culture to understand how to eat foreign foods and an over-the-top embellishment of cliché ambient music, comical pronunciations of foreign names/words, and Chinese subtitles (English added by us), which begs the question—who is this video actually for?"
Now, conversations between Instagram user @michaelatranova and Stefano Gabbana has surfaced, in which the designer says everything from calling China "the country of shit" to claiming that Chinese people eat dogs. He even goes as far as to write "China Ignorant Dirty Smelling Mafia" over Instagram, and since Tranova posted the screenshots users have been quick to express their disappointment and even saying that Stefano Gabbana is officially "cancelled."
The Dolce & Gabbana Instagram account has now published a statement saying that both the designer and the D&G account has gotten hacked, claiming that their "legal offices are currently investigating." Whether you believe in the statement or not, Gabbana has had his fair share of controversy and this behaviour would not be something new.
Make sure to stay tuned as any more information surfaces, and it remains to see what will happen to the label's fashion show today taking place in Shanghai. Read the full messages below, and let us know your thoughts in the comments.
Share this article