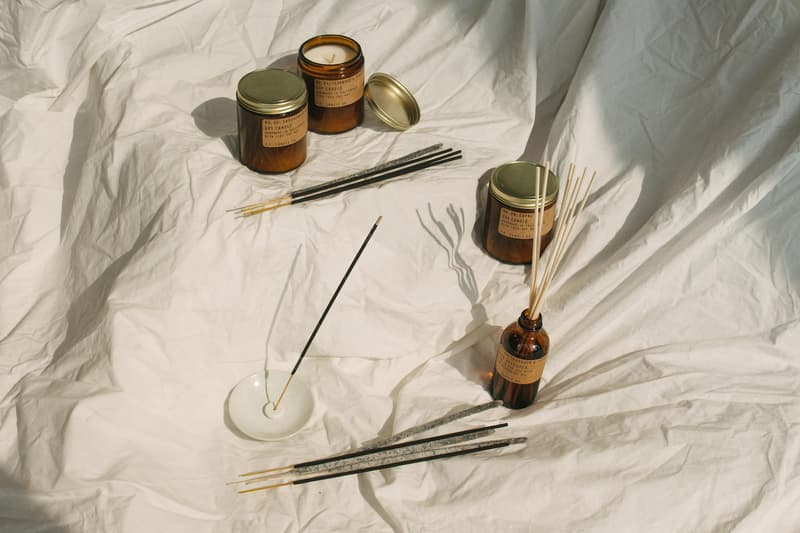 We Tried All the Best Products From P.F. Candle Co.
Read our thoughts here.
Finding the perfect scented candle, diffuser or insence for your home can be a pain, especially since there's a sea of different brands and products out there to navigate. In time for the Fall/Winter season, so we took it upon ourselves to try out products from P.F. Candle Co. in order to find our perfect fragrance for the season. The label's candles are made from a soy base, with fresh picked herbs and florals, as well as a handful of organic and natural ingredients. The Los Angeles-based brand is led by husband-and-wife duo Kristen Pumphrey and Thomas Neuberger, who described P.F. Candle Co. by saying that "Our line is meant to make life smell better through candles, reed diffusers, room sprays, incense, and eau de parfum."
Take a look at our thoughts on some of the products below, and head over to the P.F. Candle Co. to shop the products.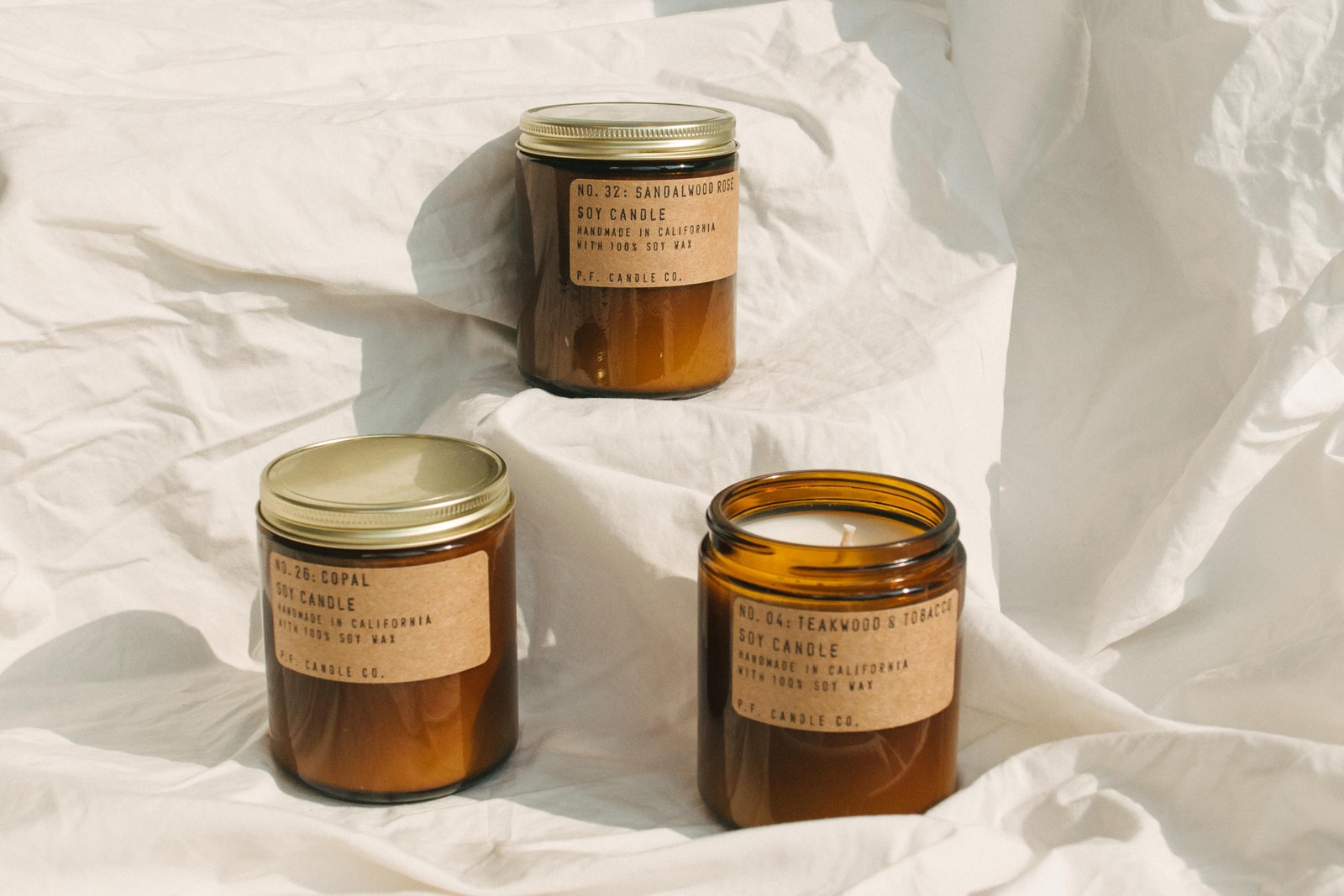 No. 26: Copal
When it comes to candle scents for the home, I definitely prefer richer fragrances – they make my small apartment feel cozier and with the cooler season up ahead, I love the warmth that comes with woody aromas. Even before I first tried the candle, I already knew that I would love it. Excluding the fragrance itself (which contains all of my favorite savors), the apothecary-inspired amber jar makes for a stylish decor piece in any home. The lid is also an excellent touch that helps preserve the longevity of the candle.
As its base, Copal is formulated with patchouli, cedar, vanilla and resin. Thanks to the addition of vanilla, there is a very subtle sweetness that ties all of the other notes beautifully together. Along with notes of thyme, amber, cypress, rosemary, pepper and cardamom, this selection is truly the perfect way to set the mood for a snug night in. - Zarah Cheng, Managing Editor
This is one of those candles that completely transports you. Thanks to its bold, woody notes, you can almost reach out and touch the dark mahogany desk and generations-old leather chair that sit quietly in front of a crackling fireplace. The composition of this fragrance includes a base of sandalwood, teak, cedarwood and patchouli, and is finished with notes of black tea, black pepper, orange, leather, tobacco, amber and musk. For someone who is not particularly fond of floral or overtly sweet scents, I find the Teakwood & Tobacco to be a new favorite in my homey apartment space. The one thing that I do find is that it takes a while for the scent to really flourish. For the first few hours or so, the scent is a little weak. However, fear not, the bouquet develops beautifully once the first layer of wax has melted. - Zarah Cheng, Managing Editor
Candles are my everything. I frequently spend a lot of money on a good candle, and love to elevate my home with a fresh scent. When trying out the Sandalwood Rose candle, I instantly got captivated by the sandalwood, amber, out, labdanum and musk base, which gave me all the feels for the fall and winter season. I'm not usually a fan of rose scents, but this one has a light touch of patchouli, iris, cashmere rose which doesn't make it too sweet, and perfect to keep lit on a day-to-day basis. The burn time is 40-50 hours, which means you can use the candle for a few months and get the most out of the gorgeous fragrance. A huge plus is the aesthetic packaging, which goes perfectly on my shelf at home. – Tora Northman, Associate Editor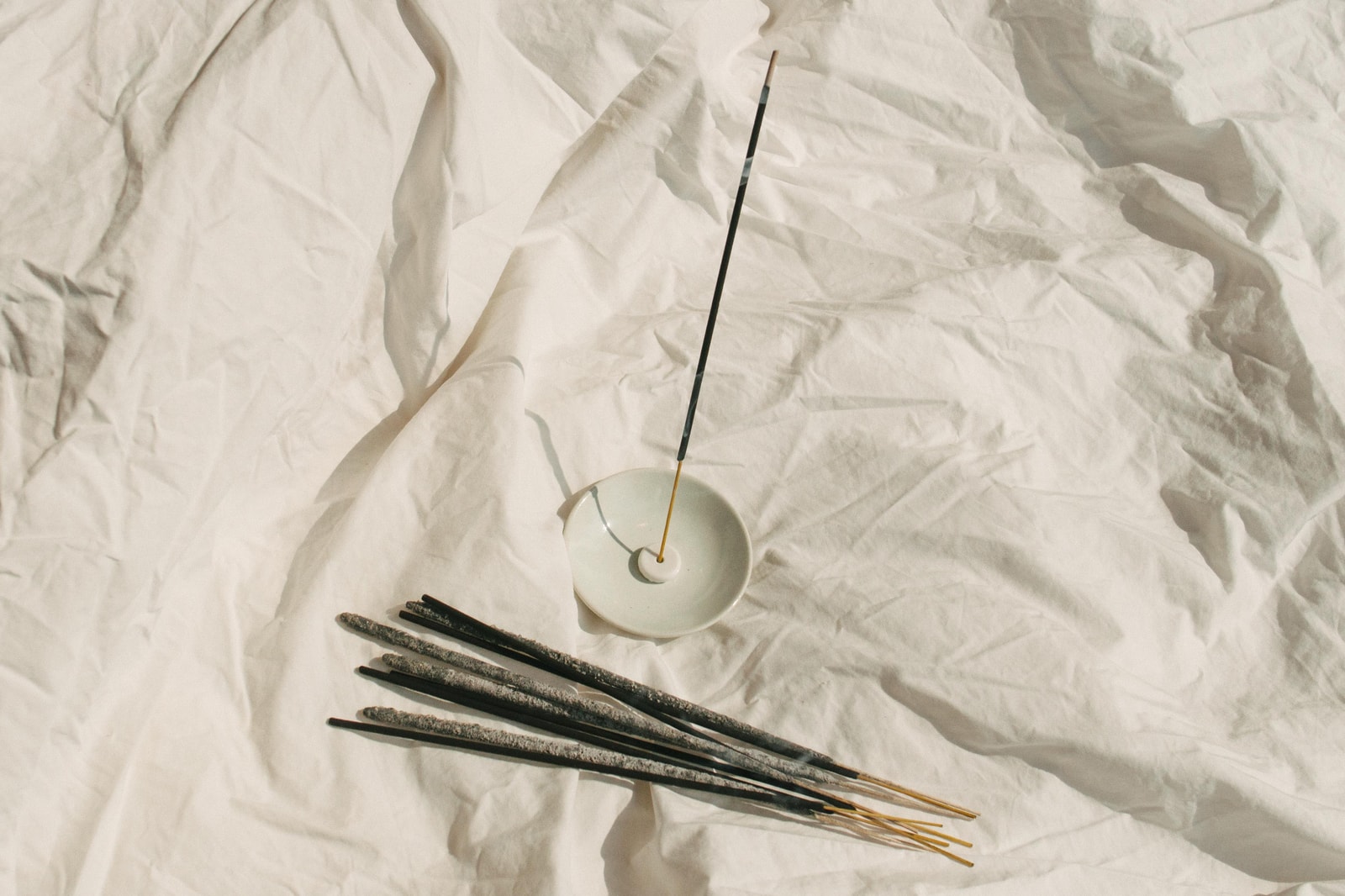 No. 05: Spruce & White Copal Incense
I recently started adding incense into my daily rituals, and it's surprising how such a small extra step can help with relaxing and winding down for the evening. I tried P.F's No. 5 Spruce Incense ($8 USD) as well as the White Copal Resin Incense ($12 USD). Both products have a burn time of about 1-2 hours, so I like to start burning one as a treat to myself while I go through my skincare routine and watch some Netflix before bed.
The Spruce incense is definitely my favorite of the two. I'm from the West Coast, so I love that it makes my whole entire apartment smell like a forest and that the smell lingers for a few hours after burning. It's very fresh and isn't too aggressive of a scent, so I think it's perfect for daily use or for anyone who is wondering how to start getting into incense.
Like the Spruce Incense, the White Copal Resin Incense has earthy undertones but with a bit more of a medicinal, herbal scent. Copal resin has been used in spiritual spaces in Aztec and Mayan culture for centuries, so I like that P.F. honors that and produces the incense in Mexico. I prefer burning this product while I'm doing yoga or cleaning, because it does come off quite strong. One thing to take note is that it's heavier than other incense, so make sure your incense holder is strong enough to hold the stick without toppling over. - Rebekah Ho, Social Media Coordinator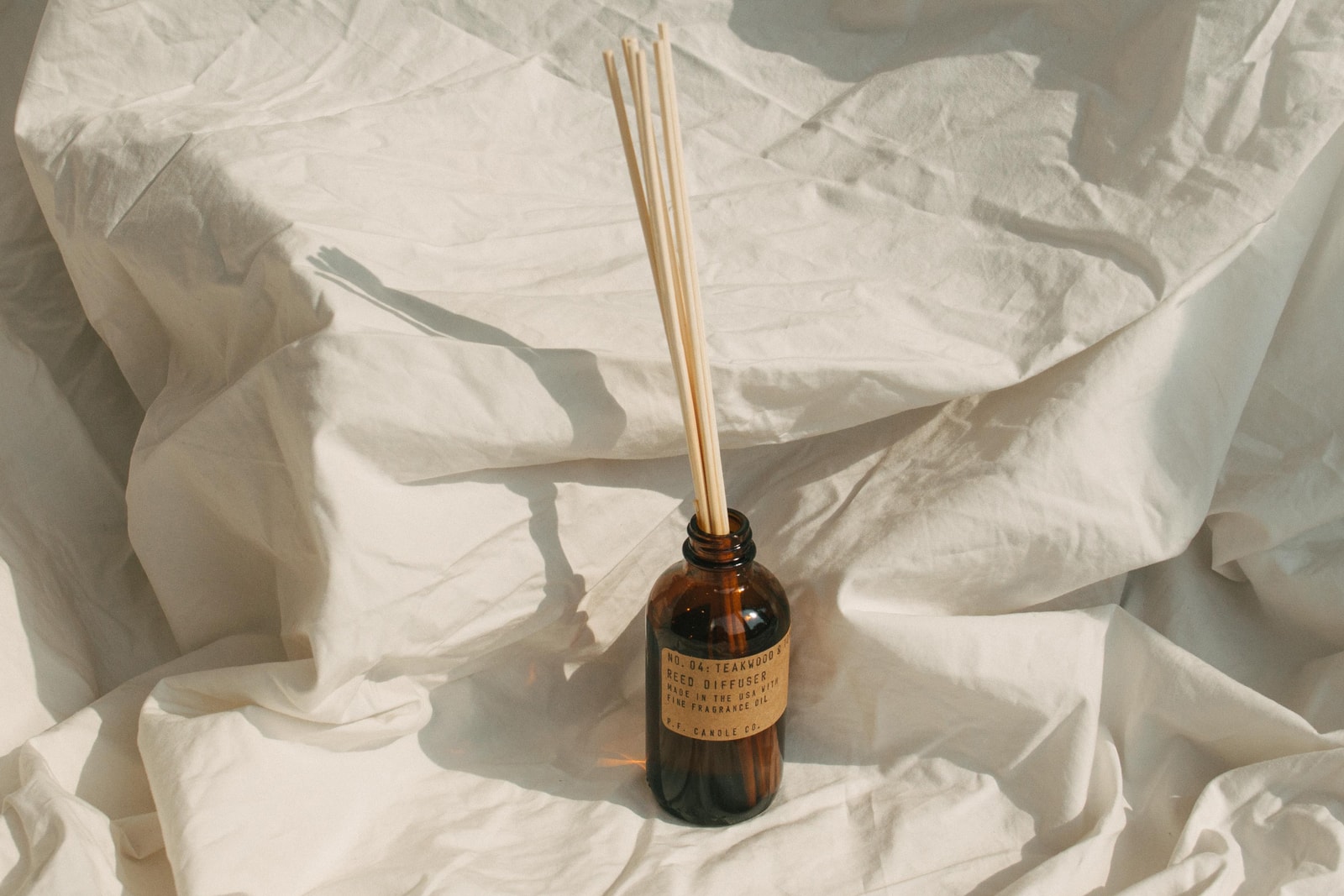 No. 04: Teakwood & Tobacco Diffuser
I'm super sensitive when it comes to scents, so I was a bit reluctant to try a diffuser at first. After smelling the Teakwood and Tobacco fragrance, I instantly loved it because of its deep and unisex notes. With a base of sandalwood, teak, cedarwood and patchouli, the scent fills the room subtly, but still enough to notice. I've been keeping the diffuser in my bathroom for about two weeks, and its made a huge difference to the atmosphere in the room. Each diffuser lasts about 2-3 months, and is perfect for giving a fresh fragrance in any room. I'll definitely continue using a diffuser because it requires zero effort, unlike a candle which needs to be lit. I'm definitely going to stick to the Teakwood and Tobacco fragrance, especially throughout fall and winter.  - Tora Northman, Associate Editor
Photographer

Rebekah Ho/Hypebae
---
Share this article