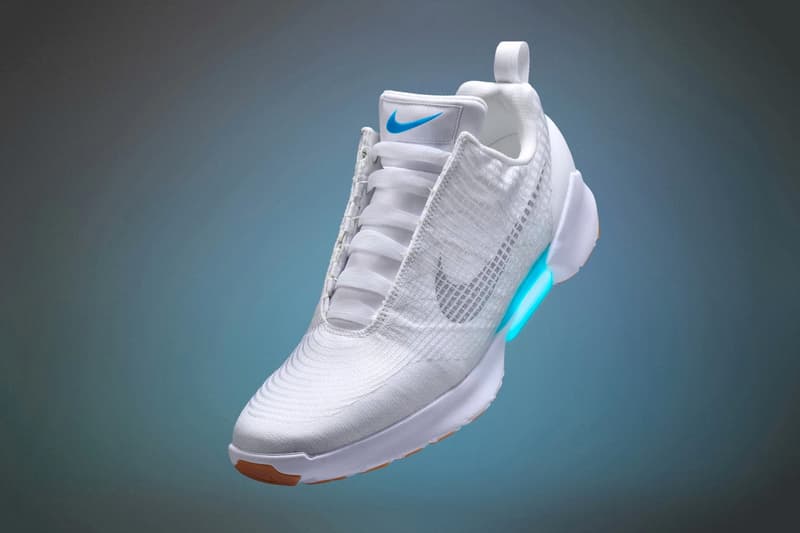 Footwear
Nike Has Plans to Introduce the Self-Lacing HyperAdapt to Basketball Courts in 2019
The future is here.
Nike Has Plans to Introduce the Self-Lacing HyperAdapt to Basketball Courts in 2019
The future is here.
Earlier in September, Nike announced that it had plans to release the futuristic HyperAdapt sneaker in larger quantities with accessible prices. Now, it seems like the sportswear titan may have set a concrete timeline for the launch. At the company's recent quarterly earnings meeting to discuss Q2 of 2019, Nike executives unveiled that they had plans for an "adaptive" performance basketball shoe slated to release in 2019 with a price tag of $350 USD.
"I'm excited to announce that in the new year we'll launch a new adaptive performance platform in basketball at the $350 price point," stated CEO Mark Parker. "We have a smart shoe designed for the perfect fit, and it's a major step in advancing and connecting our digital transformation to product." Vice President Andy Campion has also added that the HyperAdapt basketball model will be dropping come Spring 2019. Will you be copping the silhouette? Let us know in the comment section below.
To get a closer look at how the sneaker's self-lacing system works, don't miss our unboxing video of the Nike HyperAdapt 1.0.
Share this article