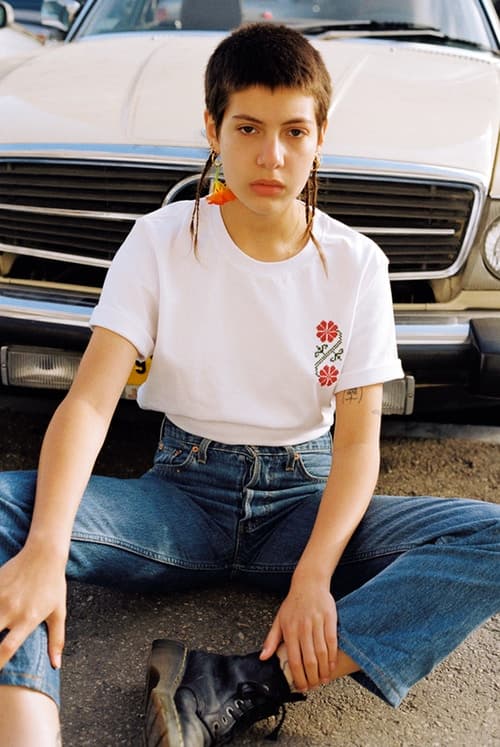 1 of 8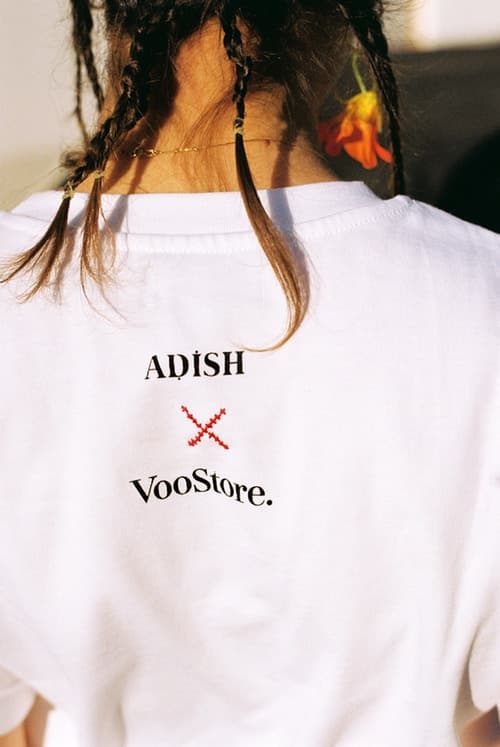 2 of 8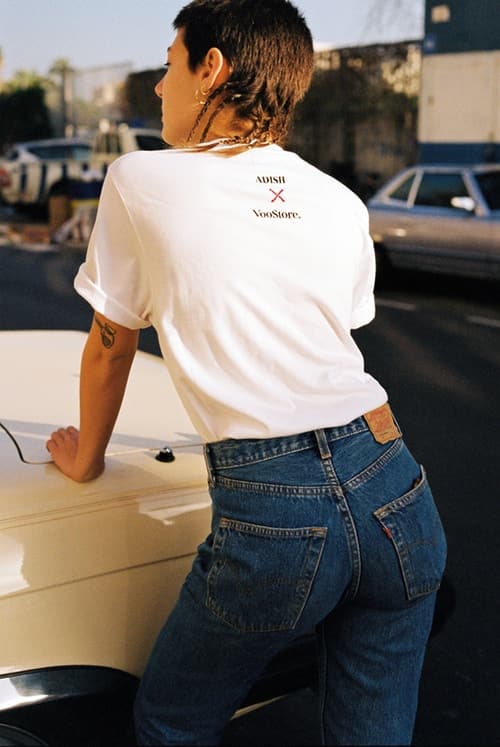 3 of 8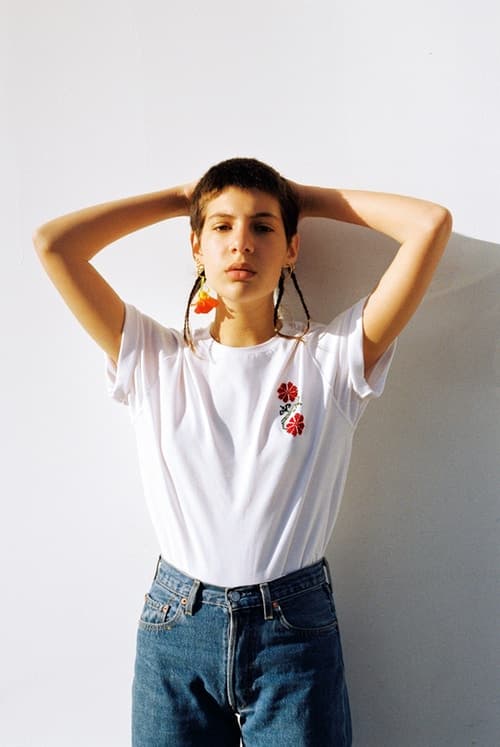 4 of 8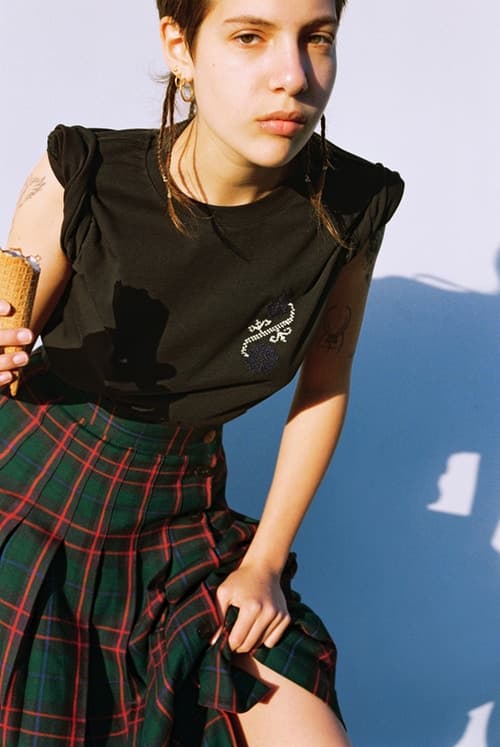 5 of 8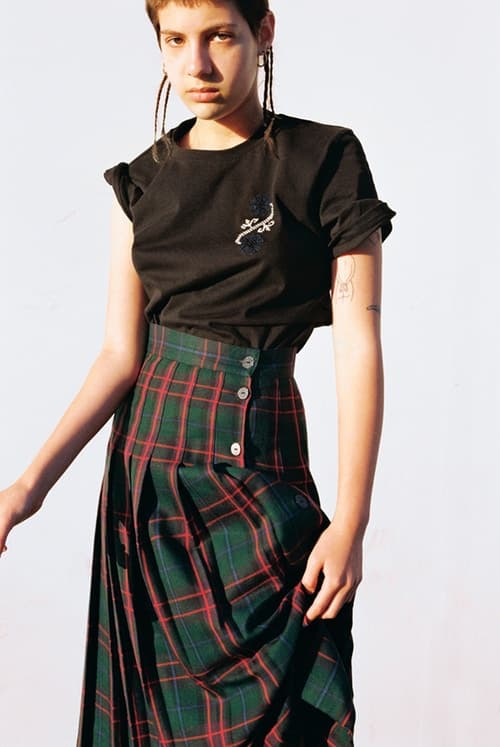 6 of 8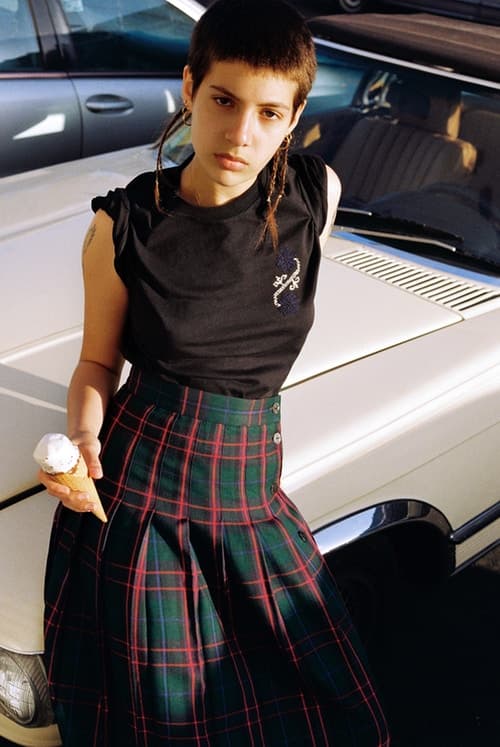 7 of 8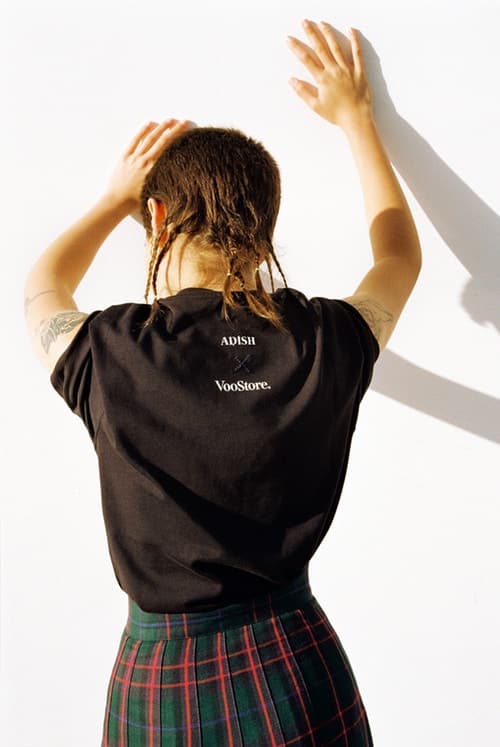 8 of 8
Fashion
ADISH & Voo Store Team up on Middle Eastern-Inspired Graphic T-Shirts
With traditional hand-stitched embroidery.
ADISH & Voo Store Team up on Middle Eastern-Inspired Graphic T-Shirts
With traditional hand-stitched embroidery.
Tel Aviv-based label ADISH has just unveiled its debut collection for Spring/Summer 2018, produced in collaboration with NY-based Palestinian-American artist Jordan Nassar.
The resulting collection and indeed the brand itself is a unique fusion between Middle Eastern culture and contemporary, high-end streetwear. Inspired by Israel's youth, the debut offering dubbed "We Made You" focuses on "a call to action through pieces that fuse traditional Palestinian embroidery and contemporary shapes," according to the brand.
In honor of their initial collection, ADISH collaborated with Berlin-based retailer Voo Store on an exclusive collaboration and a celebratory event, which also played host to a special installation by Nassar. The collaborative products consist of two co-branded graphic T-shirts, in black and white that feature hand-stitched traditional Palestinian embroidery with a modern twist upon the chest. The back has both ADISH and Voo Store's text logos with a large, embroidered "X" denoting the partnership.
Get a preview of ADISH and Voo Store's collaborative capsule above, and stop by the physical store in Berlin to shop the available items. Don't forget to also check out Voo Store's previous in-demand collaboration – that see-through Raf Simons shopping bag.
Voo Store
Oranienstraße 24
10999 Berlin