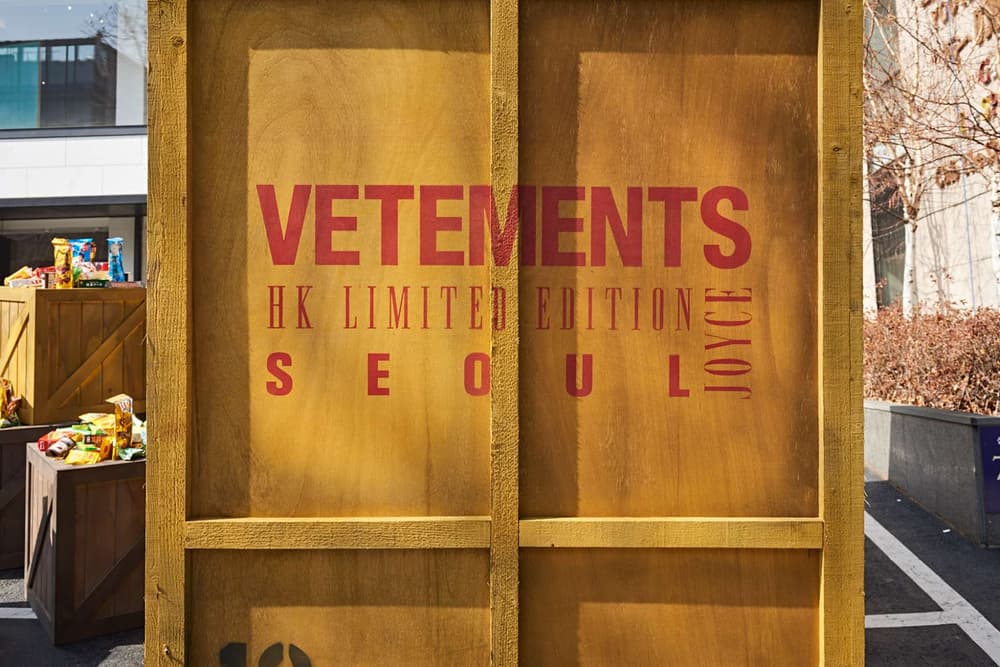 1 of 28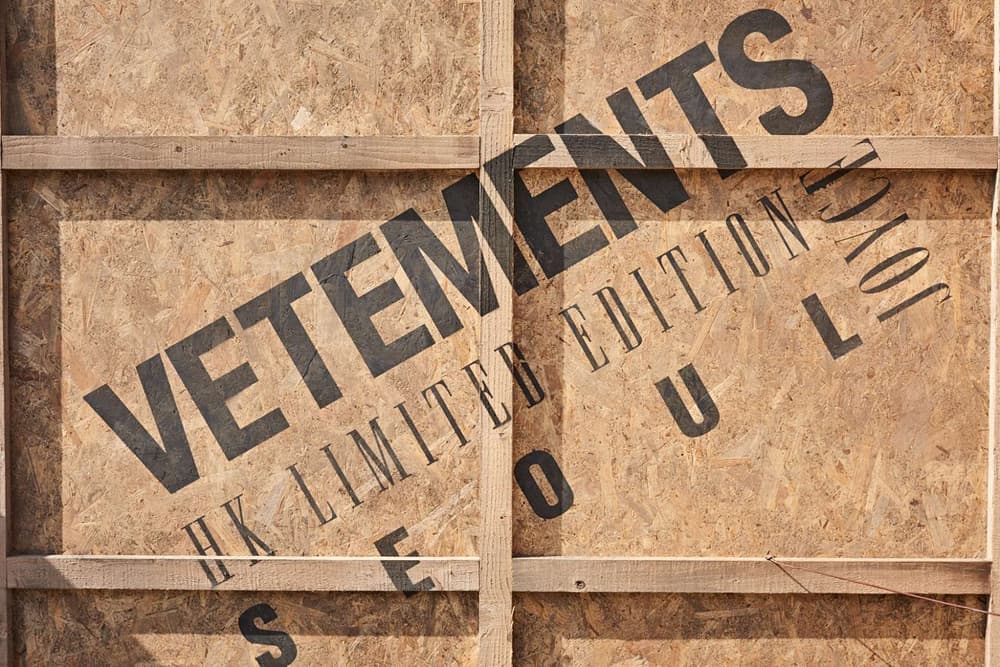 2 of 28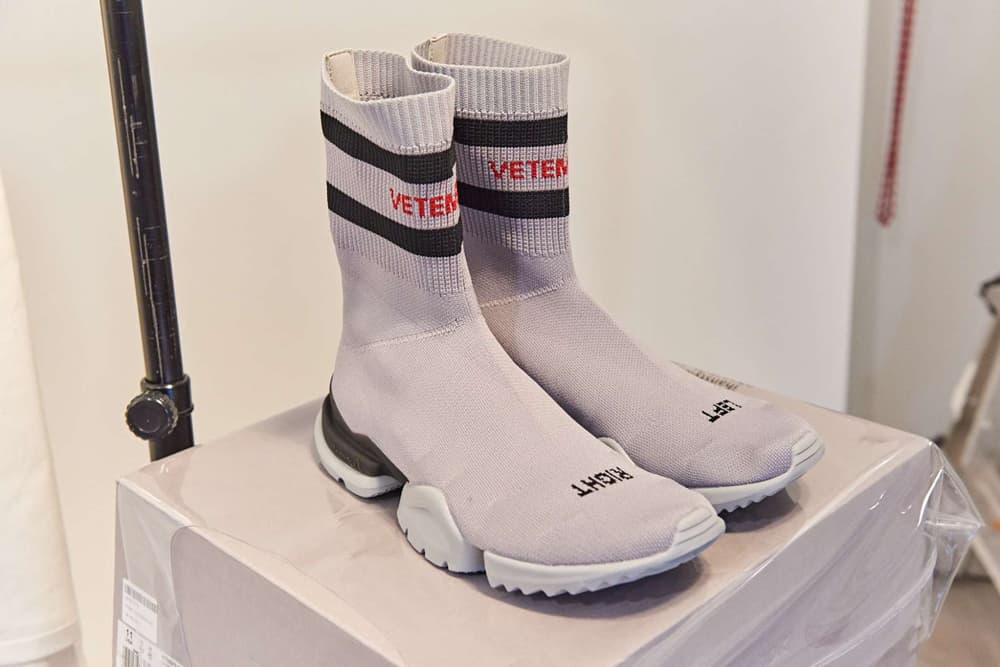 3 of 28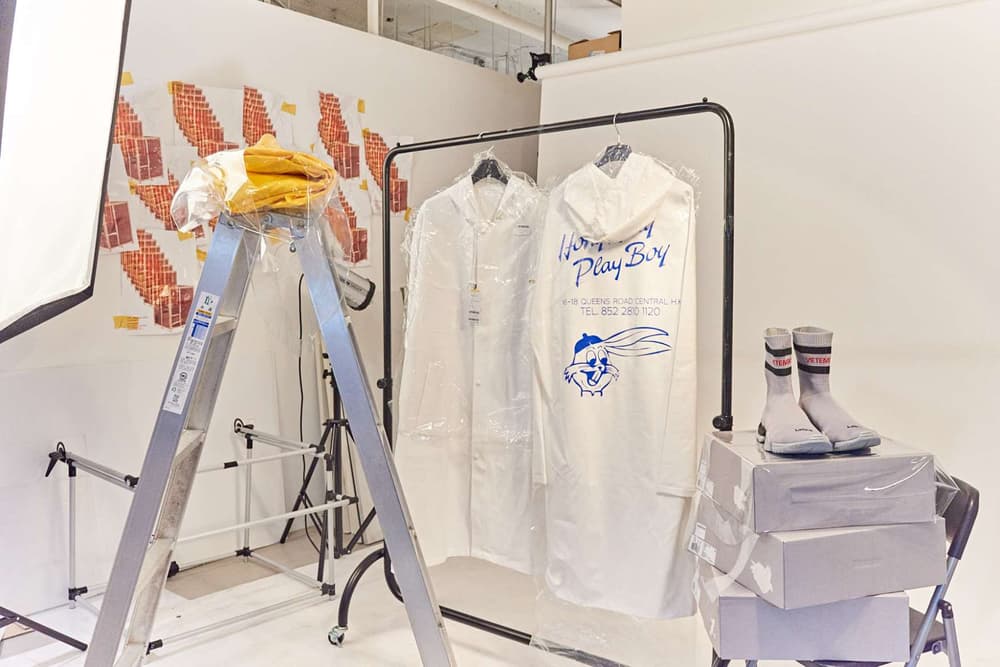 4 of 28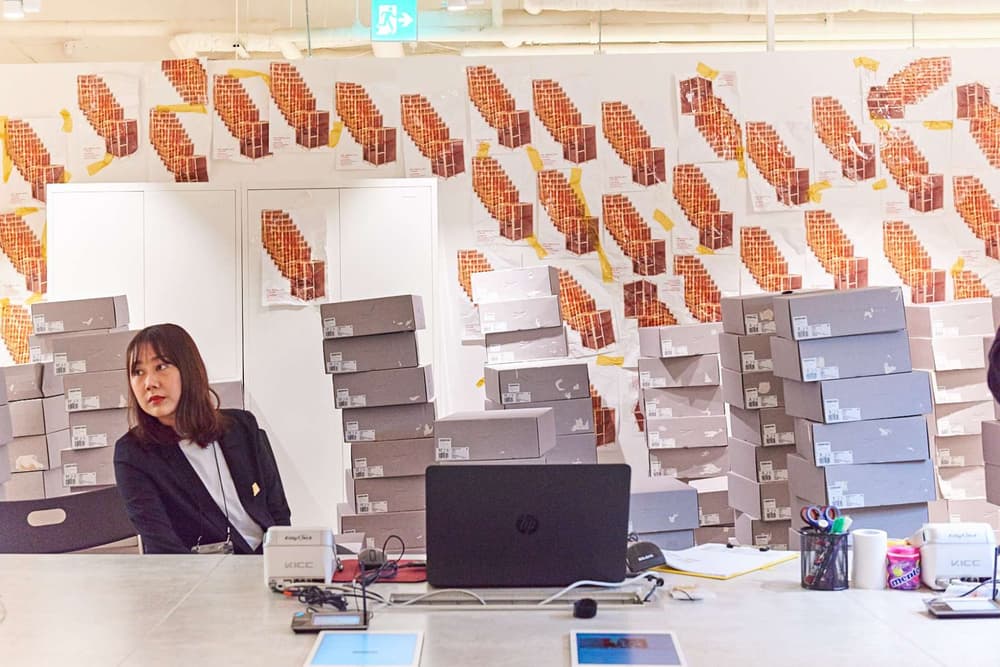 5 of 28
6 of 28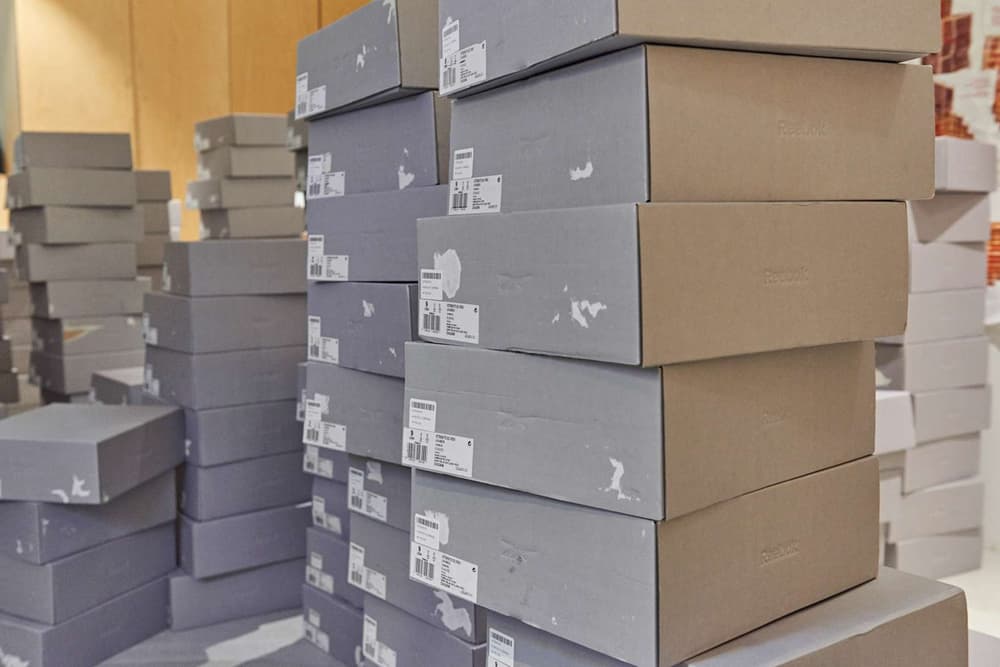 7 of 28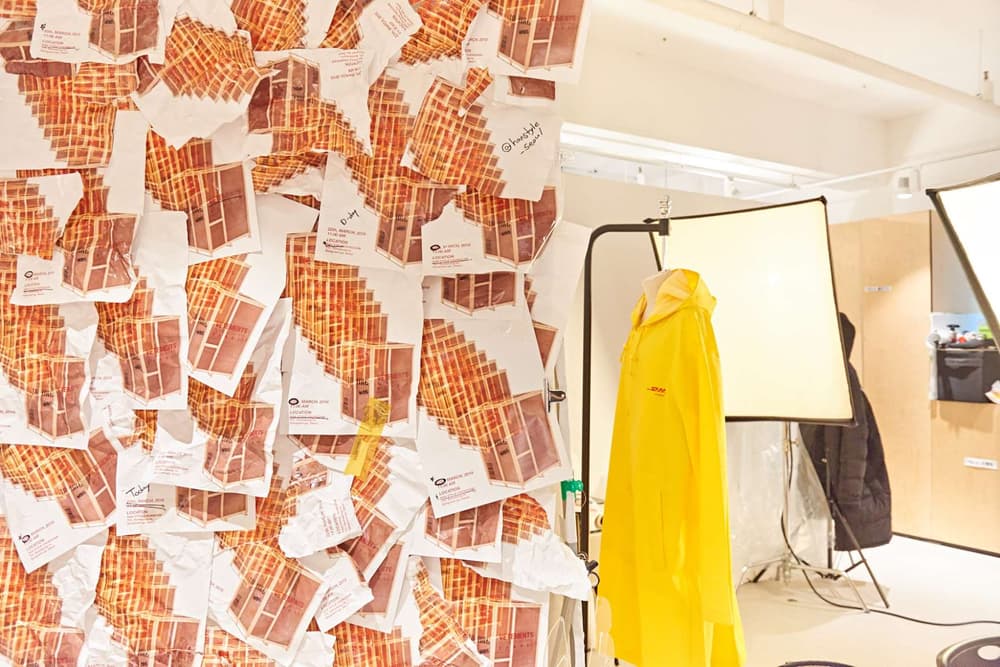 8 of 28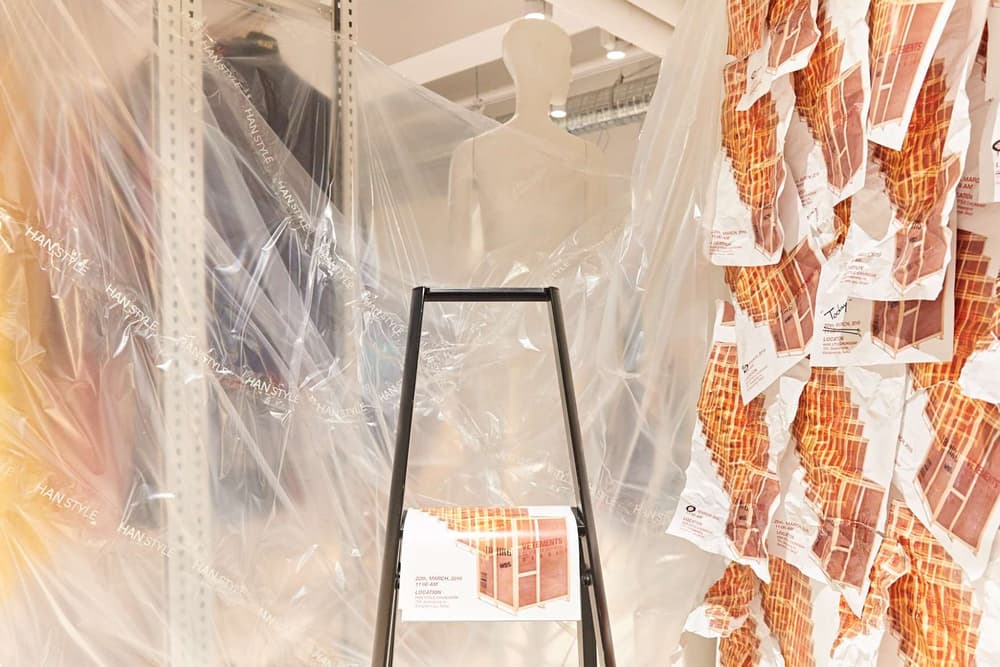 9 of 28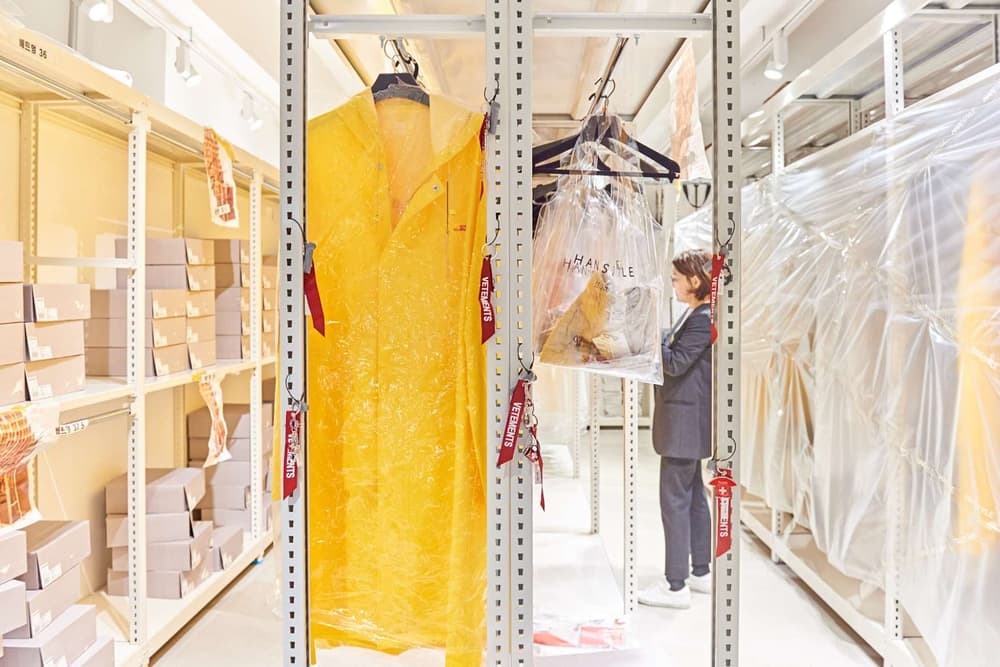 10 of 28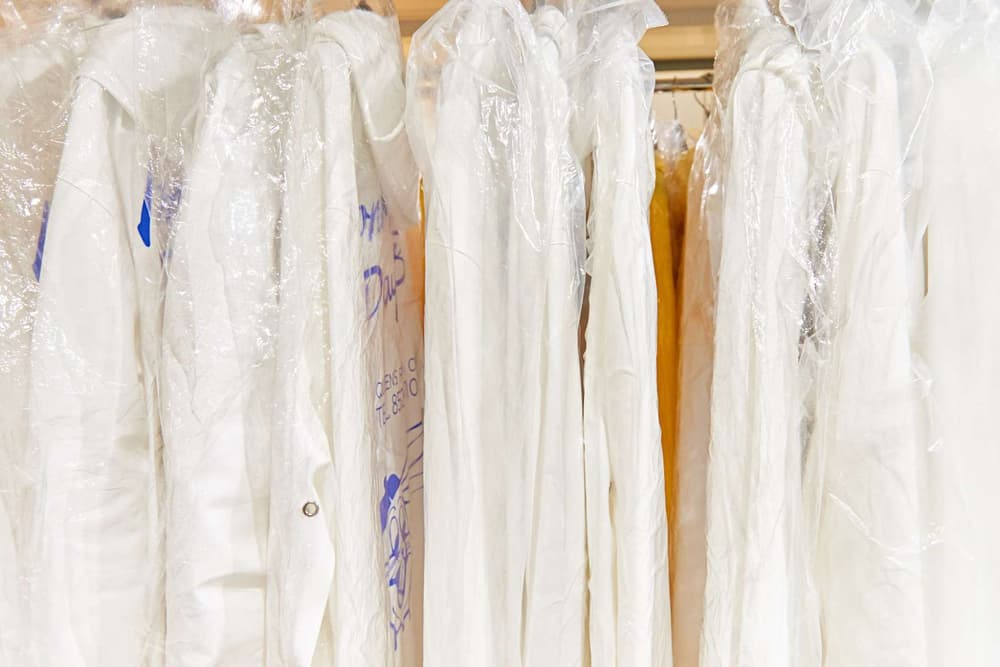 11 of 28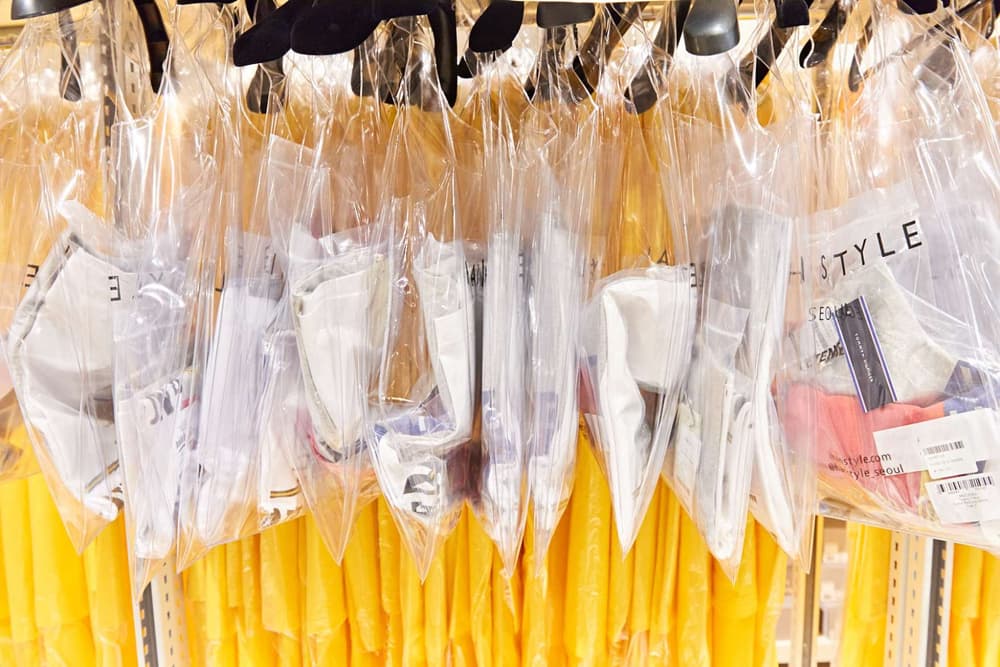 12 of 28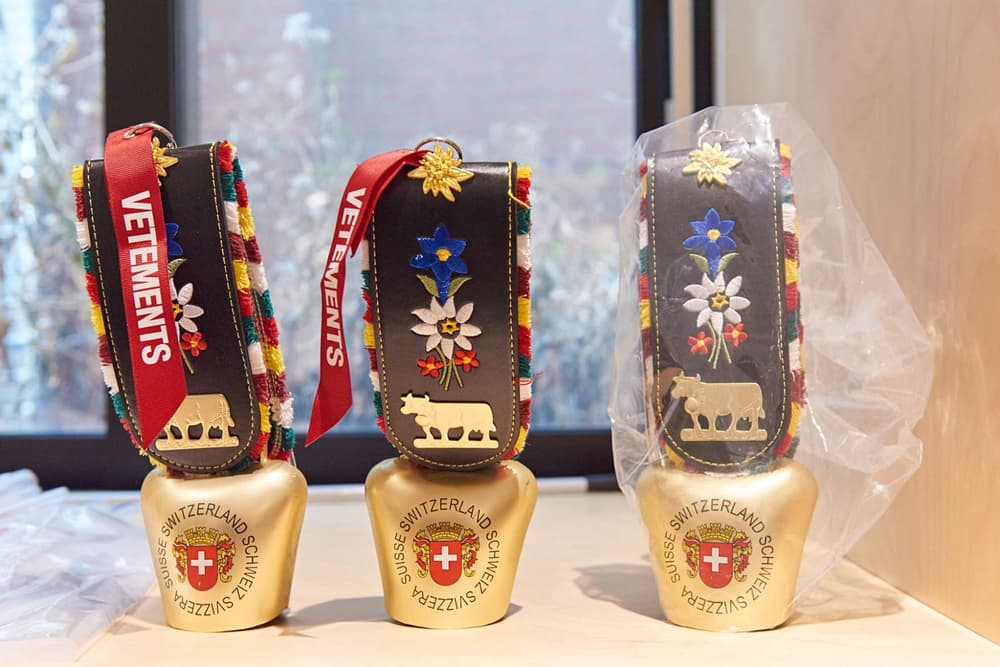 13 of 28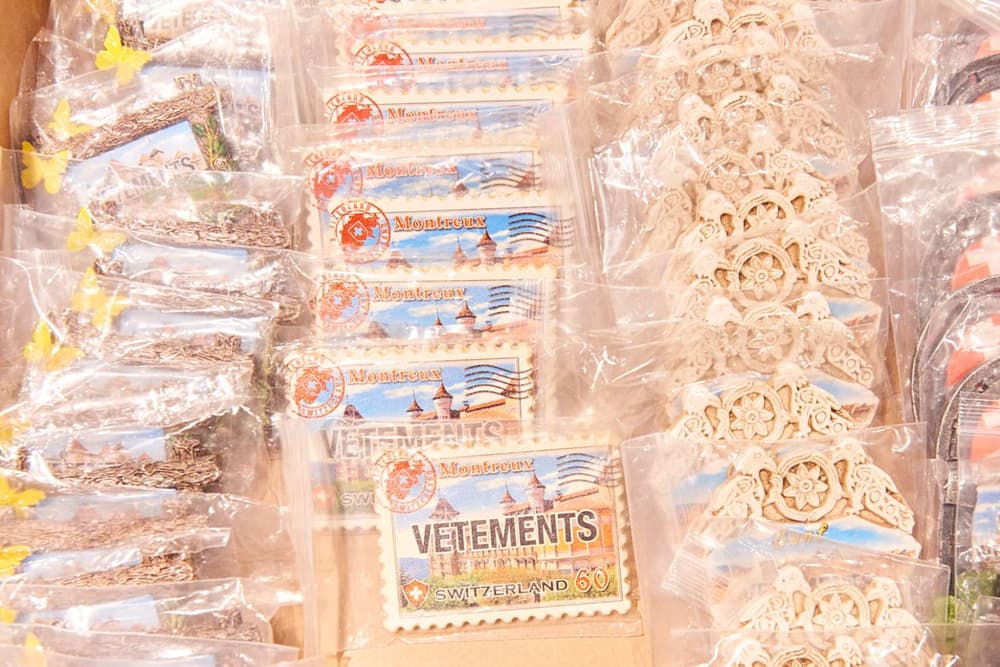 14 of 28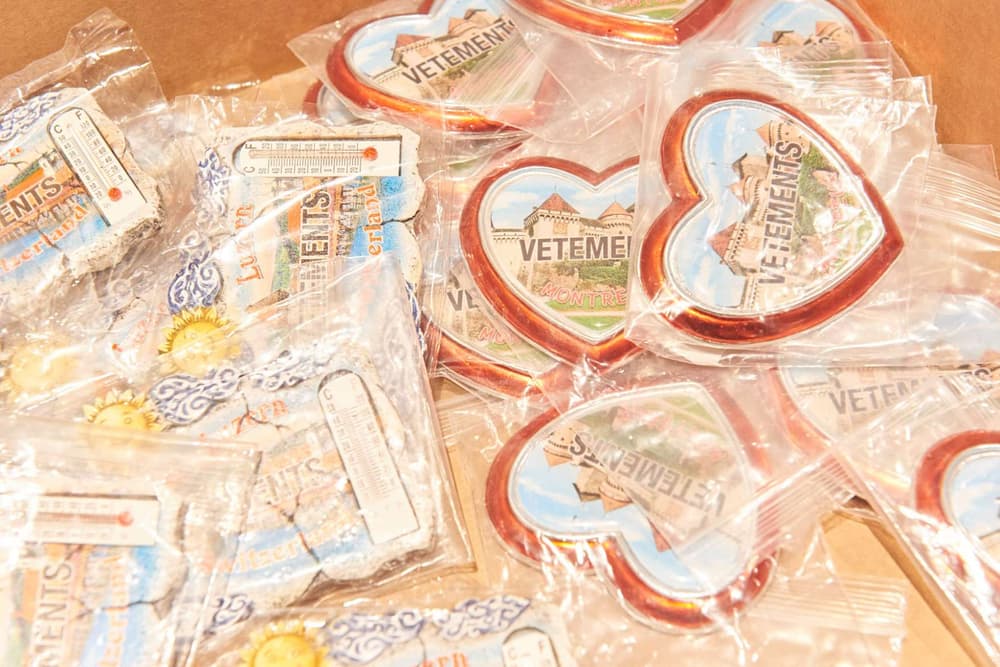 15 of 28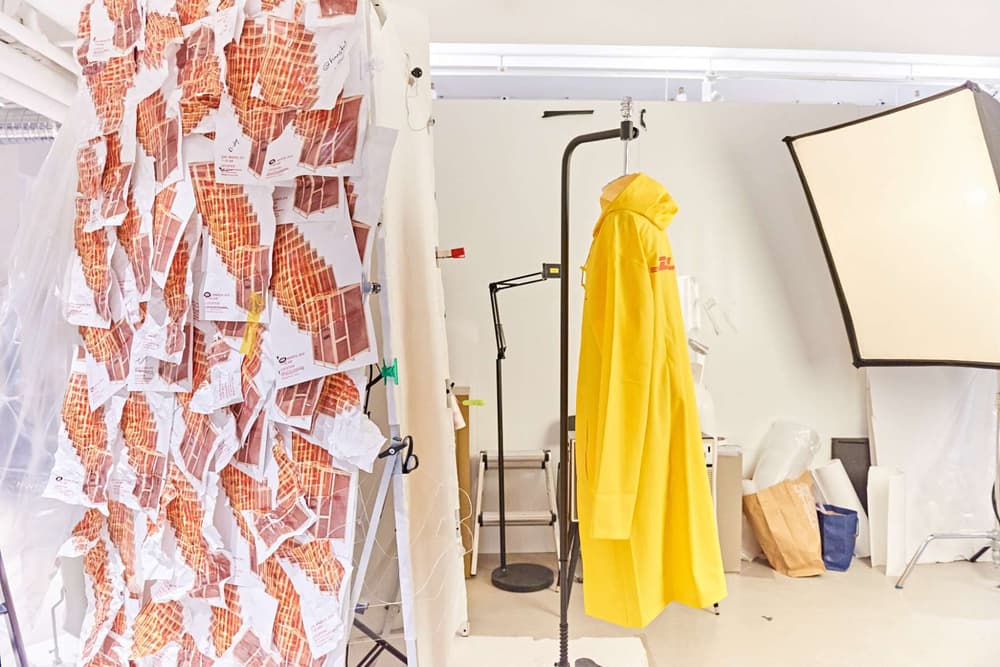 16 of 28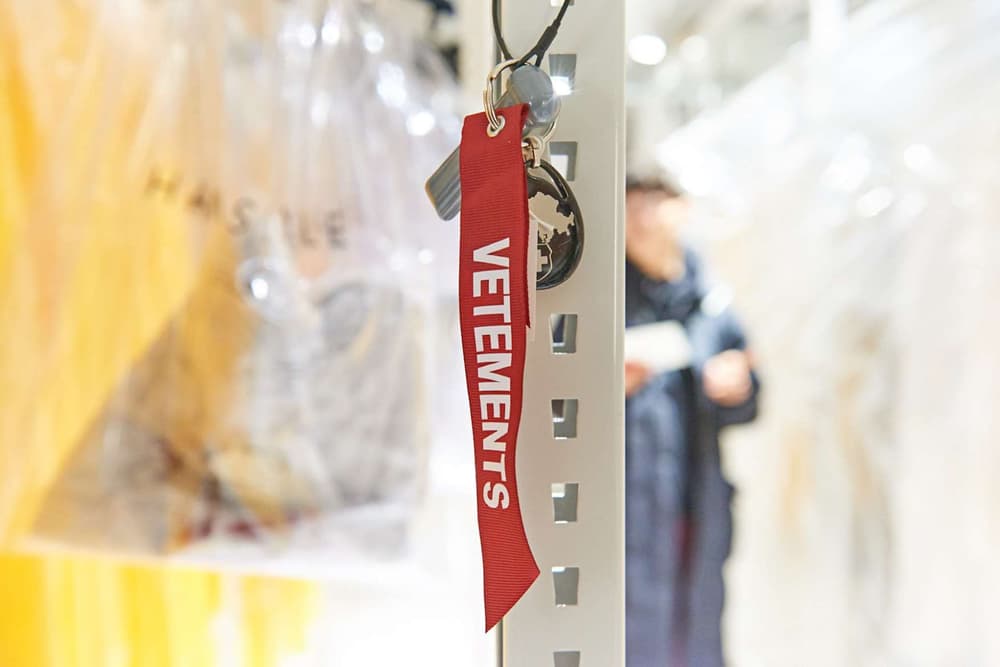 17 of 28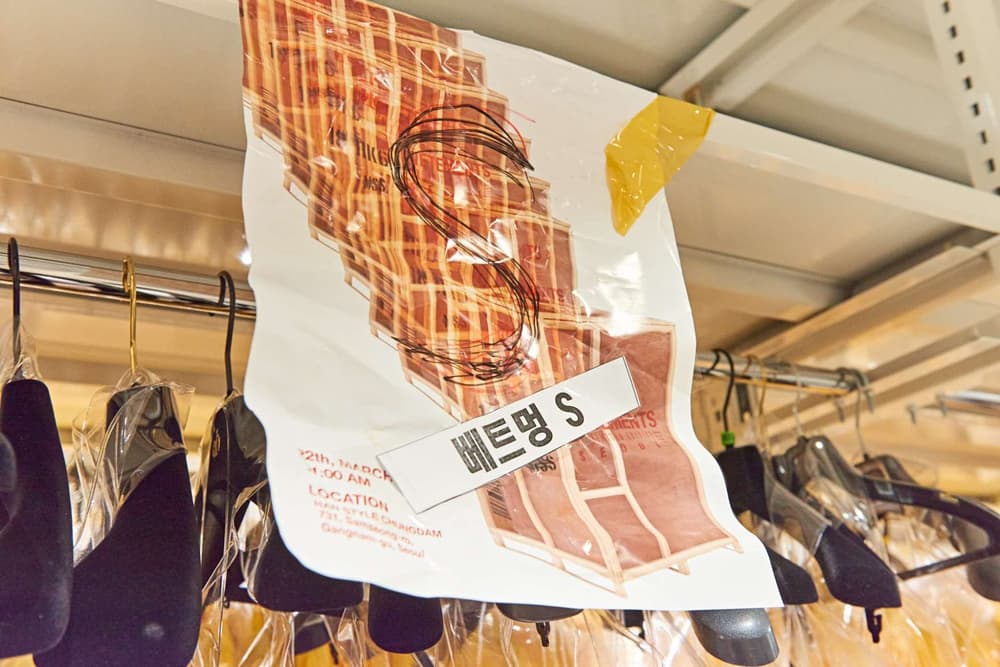 18 of 28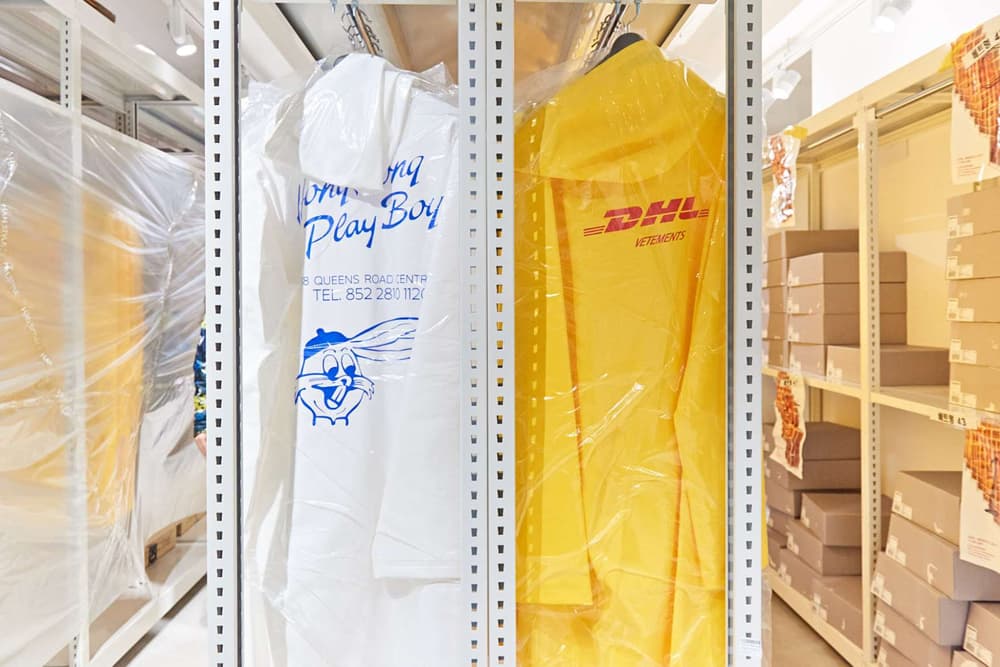 19 of 28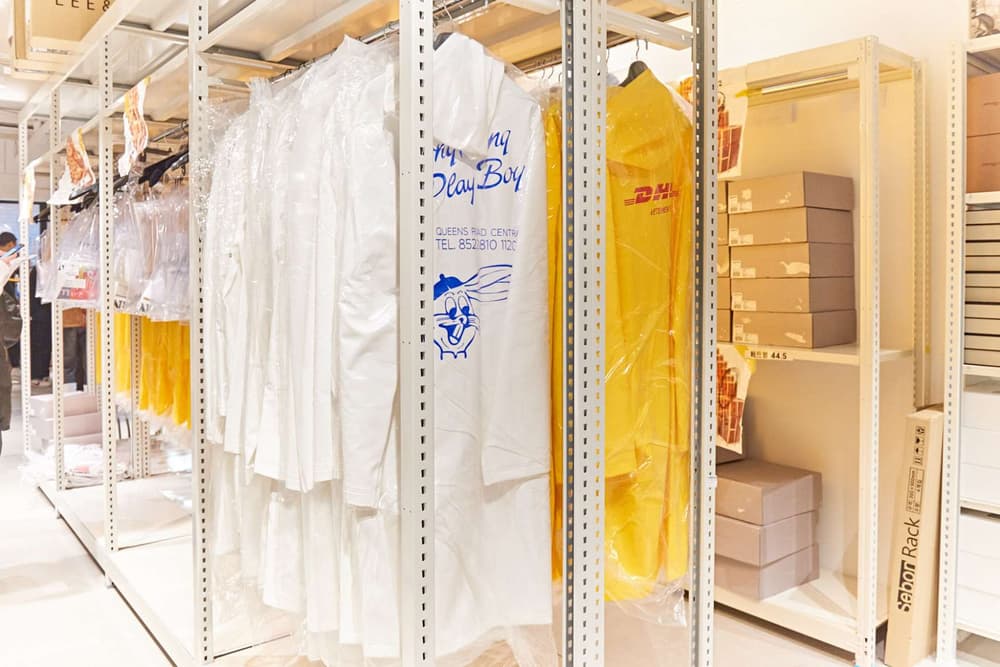 20 of 28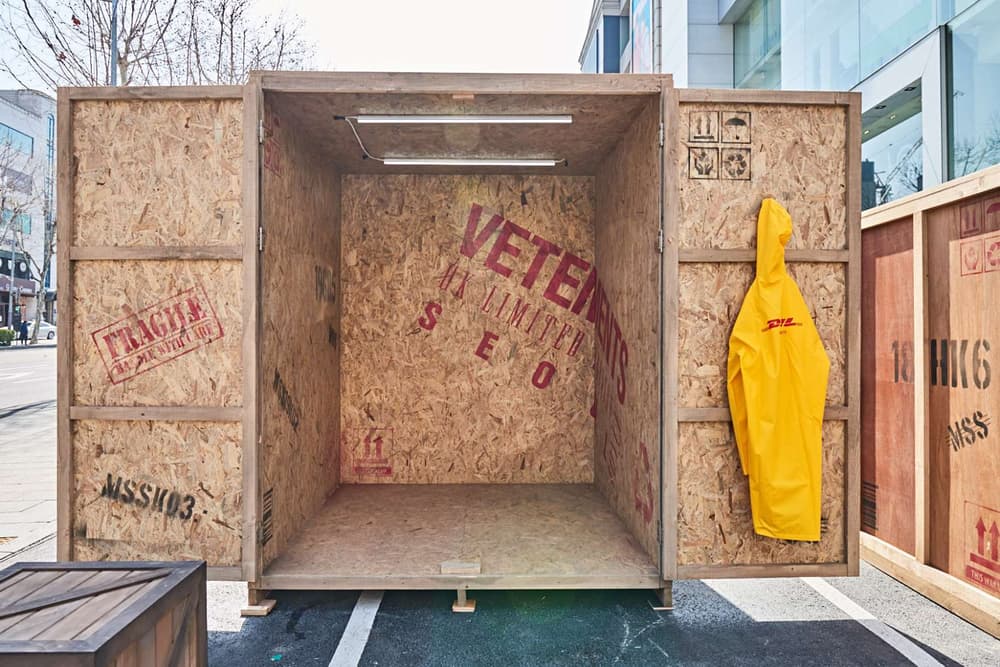 21 of 28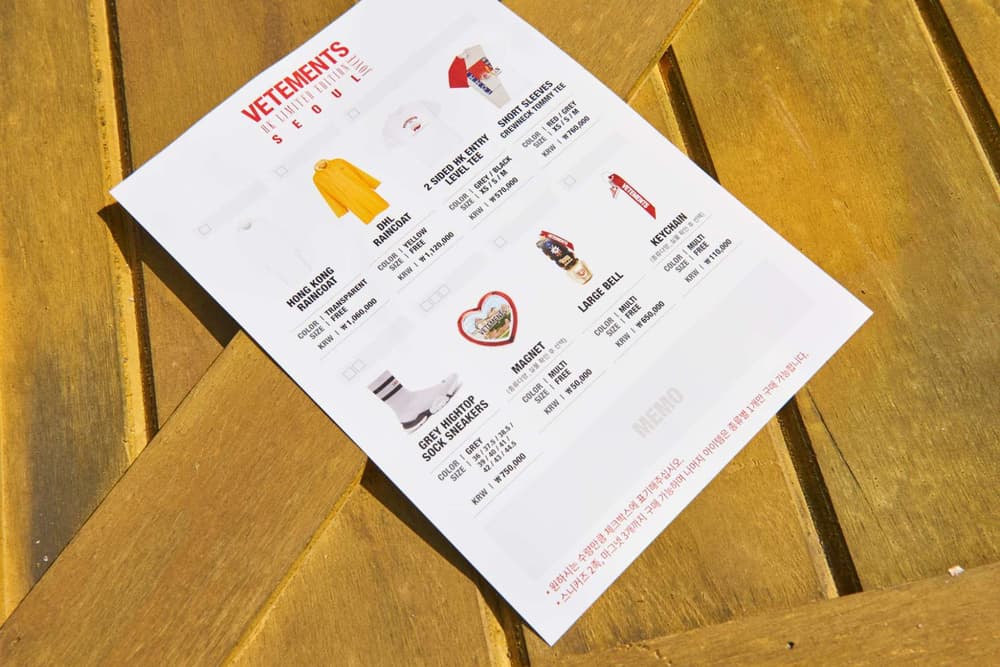 22 of 28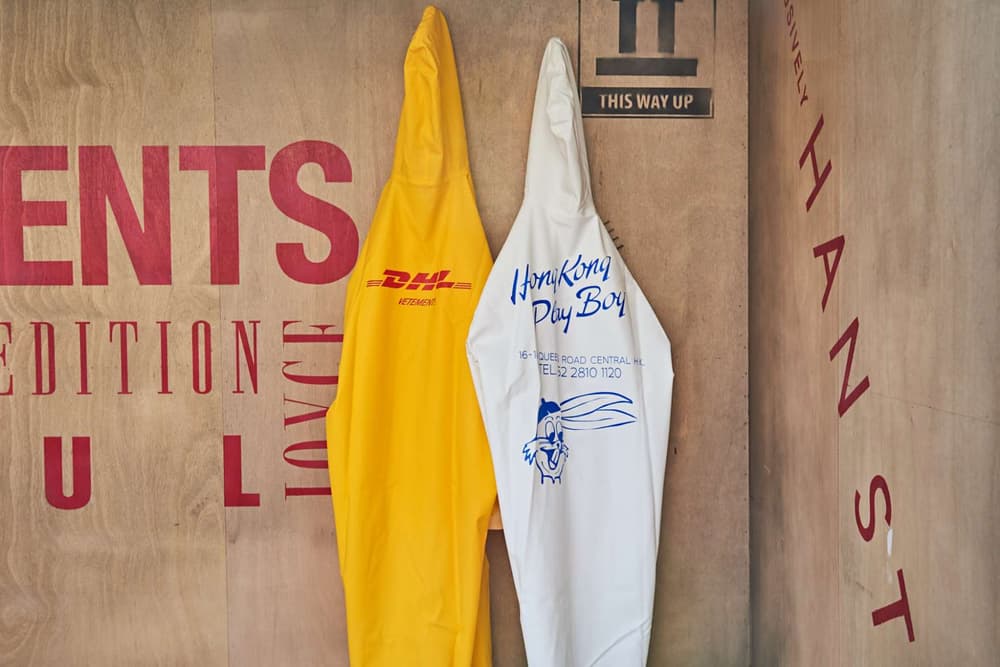 23 of 28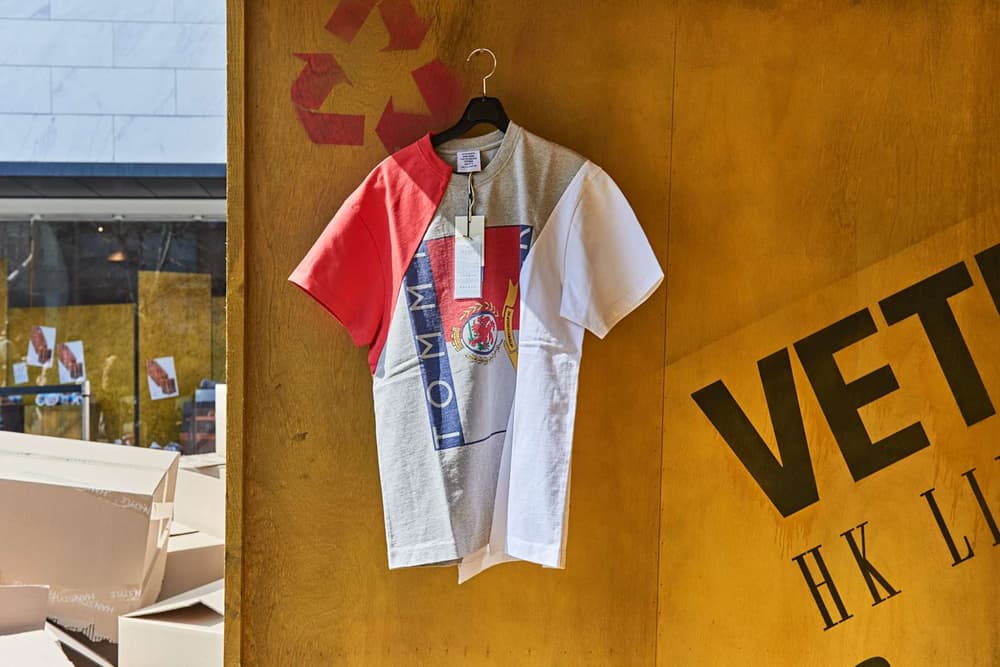 24 of 28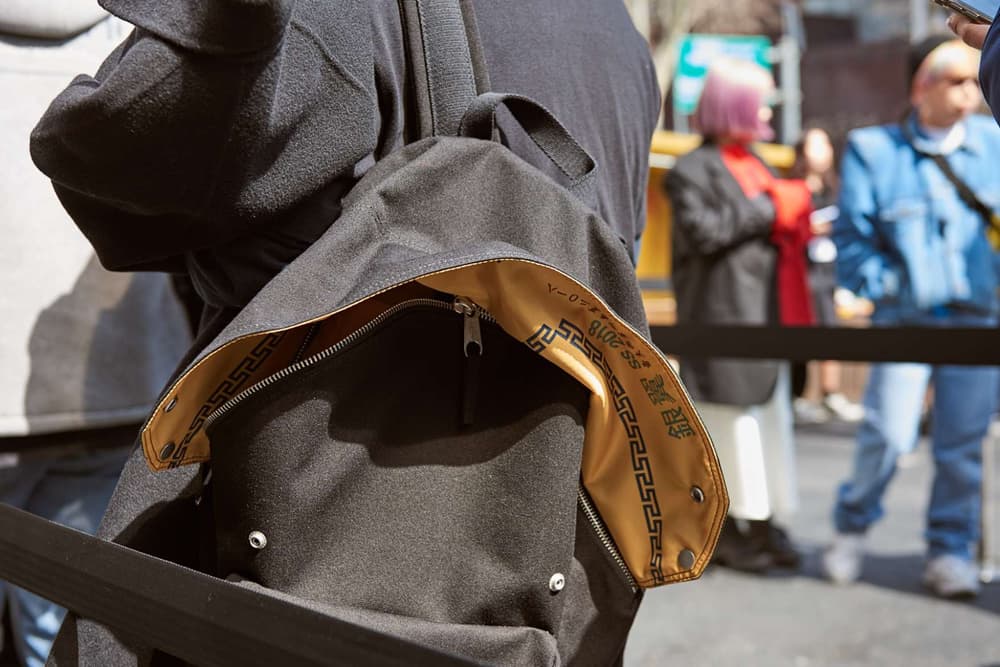 25 of 28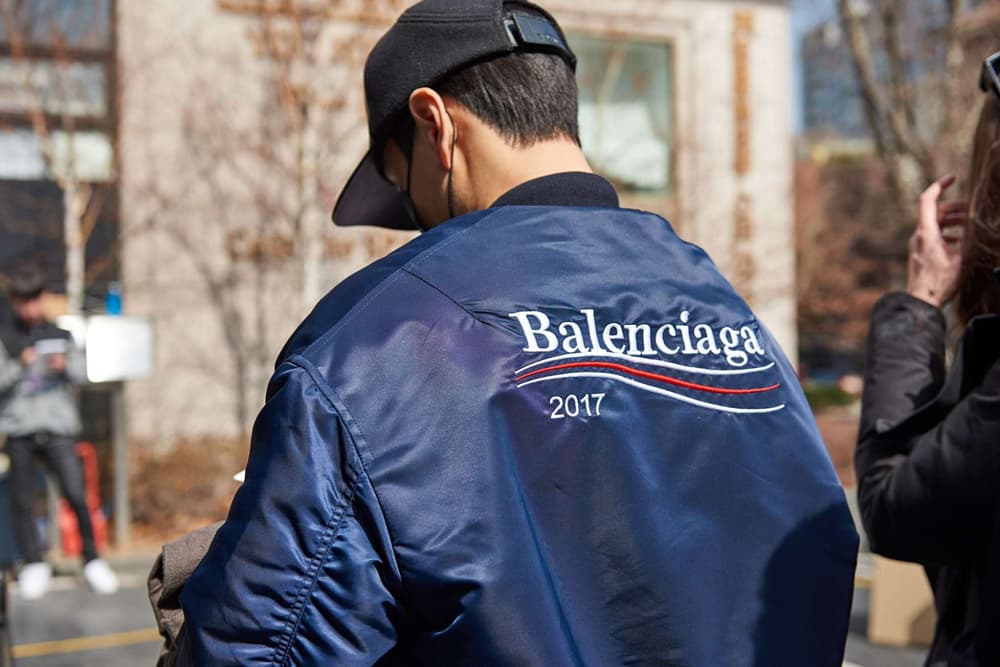 26 of 28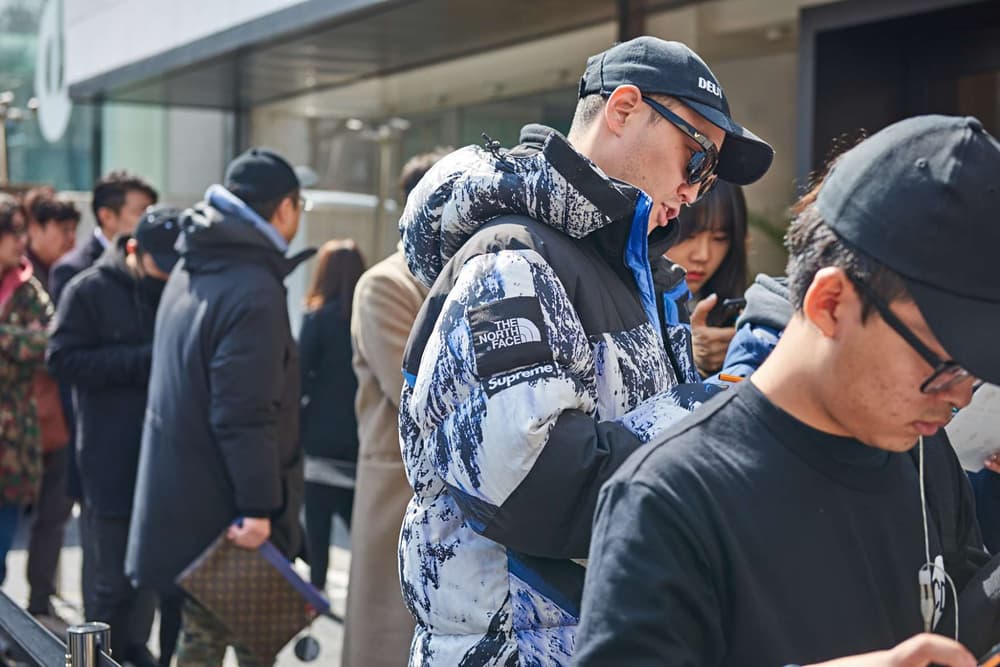 27 of 28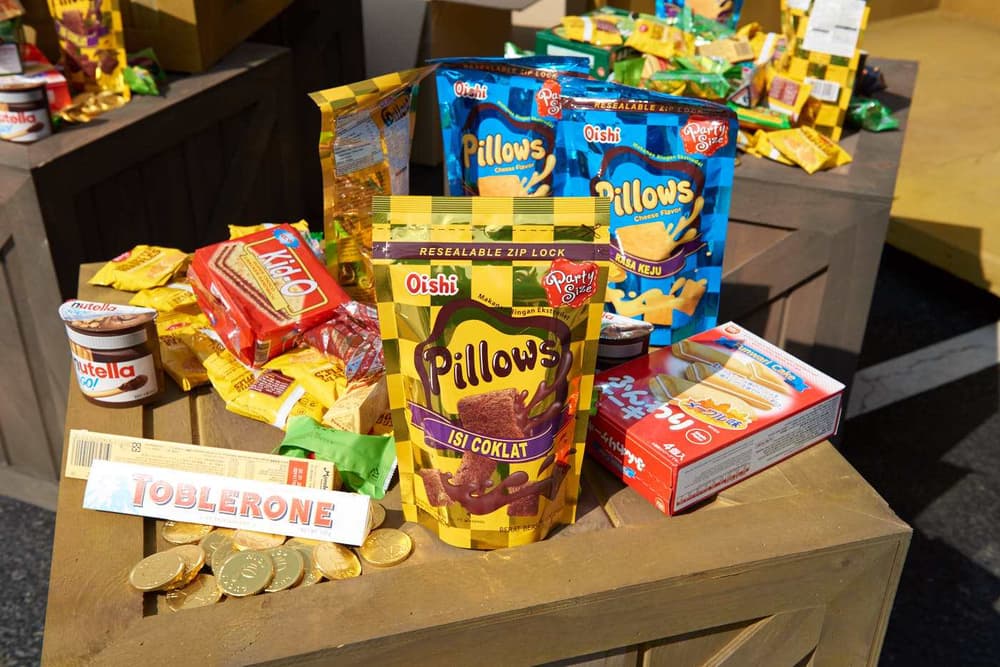 28 of 28
Fashion
Take a Look Inside Vetements' Pop-Up in Seoul
Including the Reebok sock runner, DHL raincoat and more.
Take a Look Inside Vetements' Pop-Up in Seoul
Including the Reebok sock runner, DHL raincoat and more.
After its highly successful stint in Hong Kong, Vetements now brings its one-day pop-up to the South Korean capital: Seoul. Teaming up once again with Joyce, the pop-up reflected similar elements of refined spontaneity. Set up on the exterior were massive wooden crates, painted in shades of yellow and red (of course). Inside the space itself, the walls were plastered with crumpled pieces of design and construction specs. On the spartan clothing racks were hanging one, perhaps two, raincoats. Further playing along to the aesthetic are clear plastic tarps in plain sight, barely concealing the garments underneath.
The grey Reebok sock runners specific to the Joyce pop-up were also stocked in bounty – stacked one atop the other, the pile of distressed grey shoeboxes were reminiscent of a haphazardly organized stock room. As seen at the Hong Kong pop-up, Vetements-branded tourist trinkets and souvenirs were also available for sale. Along with magnets and keychains, a large bell is also available for purchase. Other items that you could cop from the pop-up include the white Hong Kong raincoat, the yellow DHL raincoat, the two-sided HK Entry tee and a reworked Tommy Hilfiger T-shirt.
You can check out our full recap in the gallery above. The pop-up will run for today only until 9 p.m.
Vetements Seoul Pop-Up
Han-Tile Cheongdam-dong 731, Samsung-ro, Gangnam-gu , Seoul, Korea