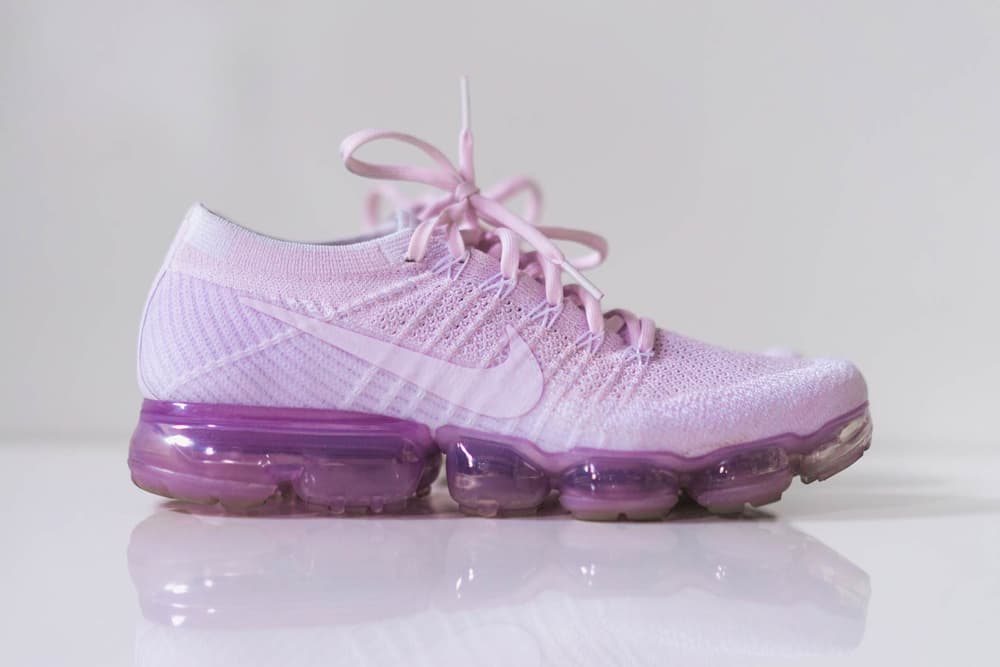 1 of 4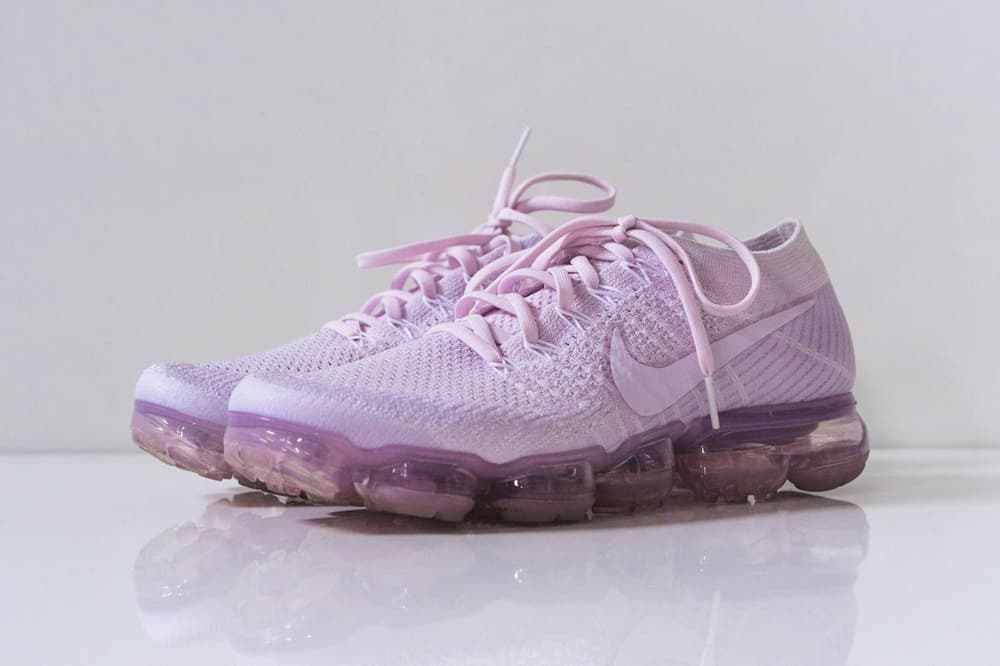 2 of 4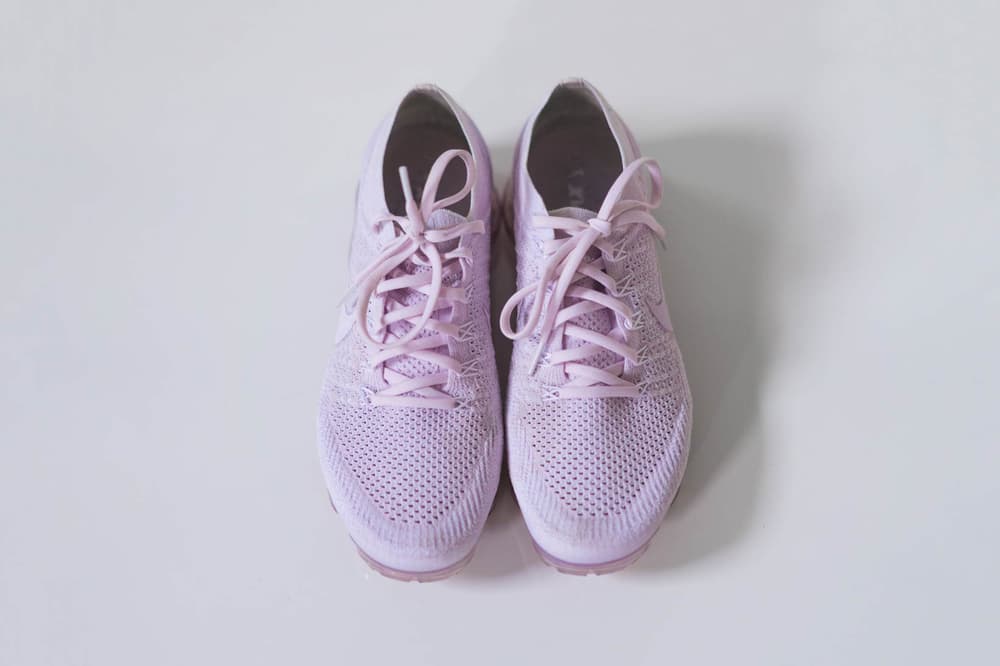 3 of 4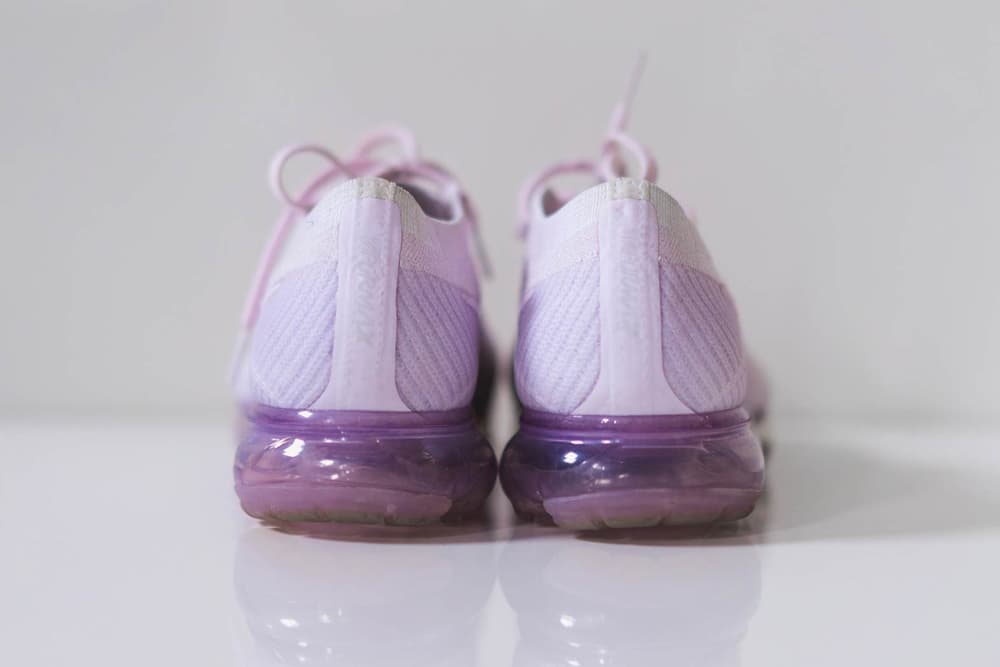 4 of 4
Footwear
#hypebaekicks Review: Nike's Air VaporMax "Arctic Pink"
I got suckered into a trend and loved it.
#hypebaekicks Review: Nike's Air VaporMax "Arctic Pink"
I got suckered into a trend and loved it.
Winter in New York has taken a toll on my sneaker rotation. It's difficult to show off your favorite pairs when you have to sludge through inches of snow, rain and whatever other grime that lies on the city's floor. With the promise of warm spring weather, I've decided to whip out an oldie but a goodie for this week's #hypebaekicks Review.
I'm a Nike girl through and through. I've kept a pair of Air Force 1's in my closet ever since I was 13-years-old. Eight times out of ten you'll find me in this silhouette or any other of the brand's classic forms. The release of the Air VaporMax was exciting but I was mostly indifferent until the "Arctic Pink" colorway was teased. For some reason, all of my millennial pink bias flew out the window and I was on the SNKRS app struggling to secure my size. I thought I was strong enough to resist the pastel trend but alas here we are.
Read on to find out why this shoe is one of my favorite cops from the Swoosh.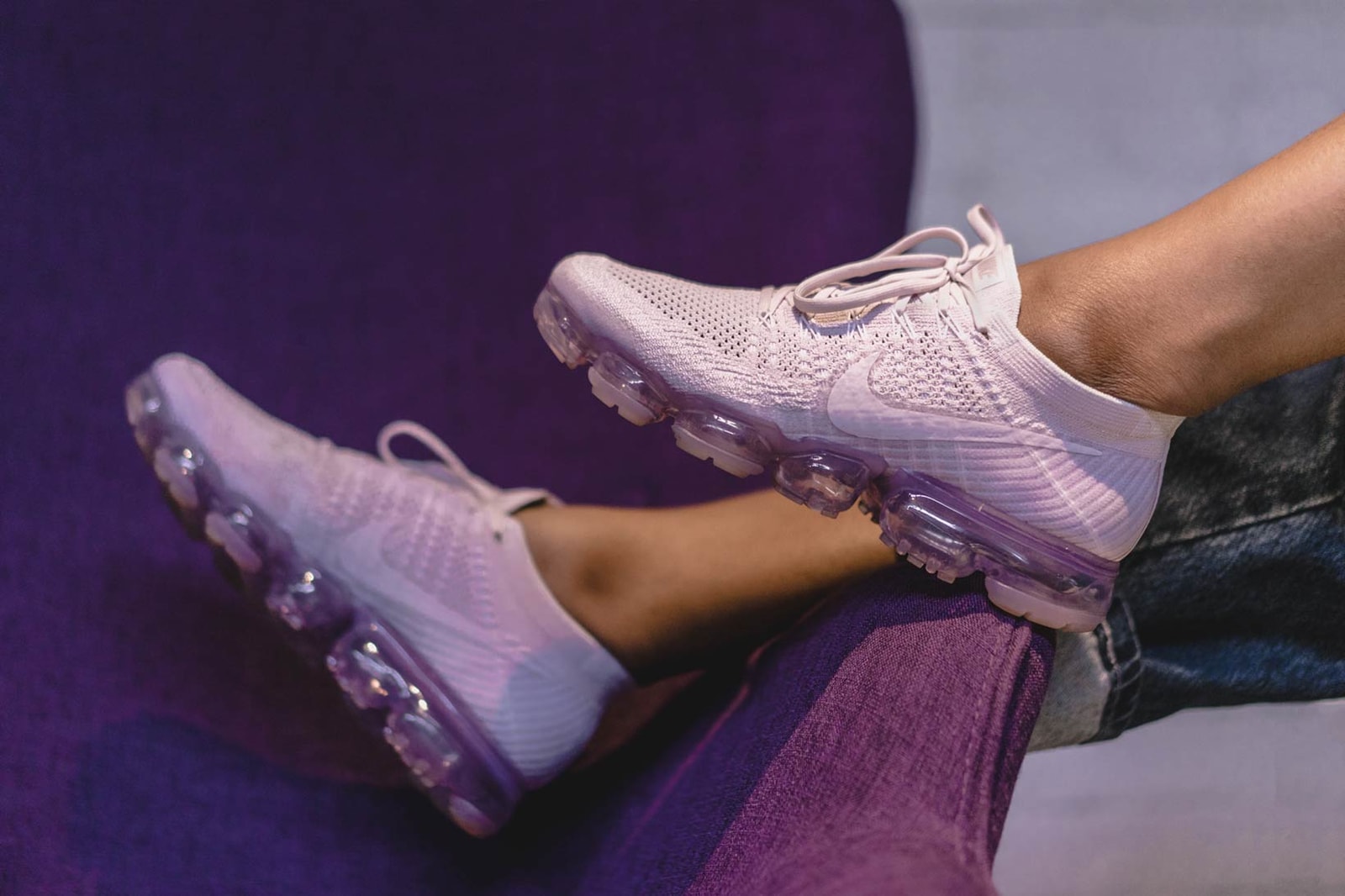 THE SHOE: Nike Air VaporMax "Arctic Pink"
OUR REVIEW: The "Arctic Pink" Air VaporMax was originally released in the "Day to Night" pack. It led the monochrome foursome followed by "Light Violet," "Blue Orbit" and "Glacier Blue." As soon as I saw it, I knew that I had to have it. That's not how it usually works for me. I sit and wait for the hype to die down before settling on a purchase but my inner HYPEBAE couldn't let this drop pass me by.
Let's get the obvious out of the way. The sneaker is great to look at. Its Flyknit upper sits atop a reinvented Air cushioning system that gives the foot a buoyant feeling. There's definitely a little pep added in my step thanks to this feature. Underneath is its signature bubble sole that is crafted from nothing but air. You can literally see straight through the pink-tinted bottom which adds to its appeal.
Every time I wear this pair, I get stopped on the street. Its futuristic profile and sweet shade draws eyes instantly no matter what I'm wearing. Whether I'm in sweats or actually properly dressed, strangers are always eager to learn more about the shoe.
I can't think of many downsides to this sneaker. Admittedly, its pastel cover does attract dust, dirt and other unsightly things but it's nothing a quick wipe down can't handle. Overall, this is one impulse buy I'll proudly stand behind.
VERDICT: COP (If you can)
BUY: The next generation of the Air VaporMax is here so no need to look to the past. Two similar options include the Air VaporMax Flyknit 2.0 in "Pink Beam" and "Crimson Pulse." Both pairs retail for $190 USD and will stock at nike.com and other select retailers.
---
Share this article