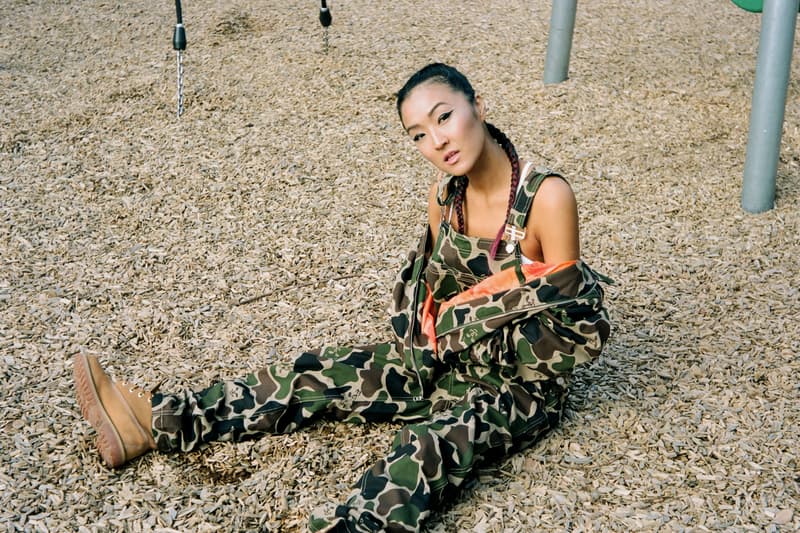 Culture
Lydia Paek on Her Career, Body Image and Making It as an Asian American Entertainer
We catch up with the dancer, musician and songwriter.
Lydia Paek on Her Career, Body Image and Making It as an Asian American Entertainer
We catch up with the dancer, musician and songwriter.
"I'm feeling like a sacrifice, you took your nails and crucified me," croons Lydia Paek, the 28-year old singer/songwriter for YG Entertainment into the mic. We're at a recording session at Patrick Lukens aka Myrone's studio, the same producer who's worked with SZA, Kitty Pryde, among others. Lydia's recording one of the tracks in her first-ever American EP. It's called "Stuck," a track she wrote with Myrone. 
Today, she's carefully belting out trills and ad libs over and over again. "Let me do it again," she tells him. "I'm feeling like a sacrifice, you took your nails and crucified me."
Intentional or not, the lyrics are telling of Lydia's own predicament as an American artist who happens to come from a Korean background. In 2018, there still is a lack of a visibly East Asian face who's become big in the American music market. Though there hasn't been many before her who have tried. There was J-pop star Utada Hikaru, South Korea's BoA, Rain and even Lydia's labelmate, Se7en, who once had a track called "Girls" with Lil' Kim. Then, there was CL, leader of the now defunct group 2NE1. Signed to Scooter Braun and with a major media push, the South Korean pop star failed to make a dent in the American market.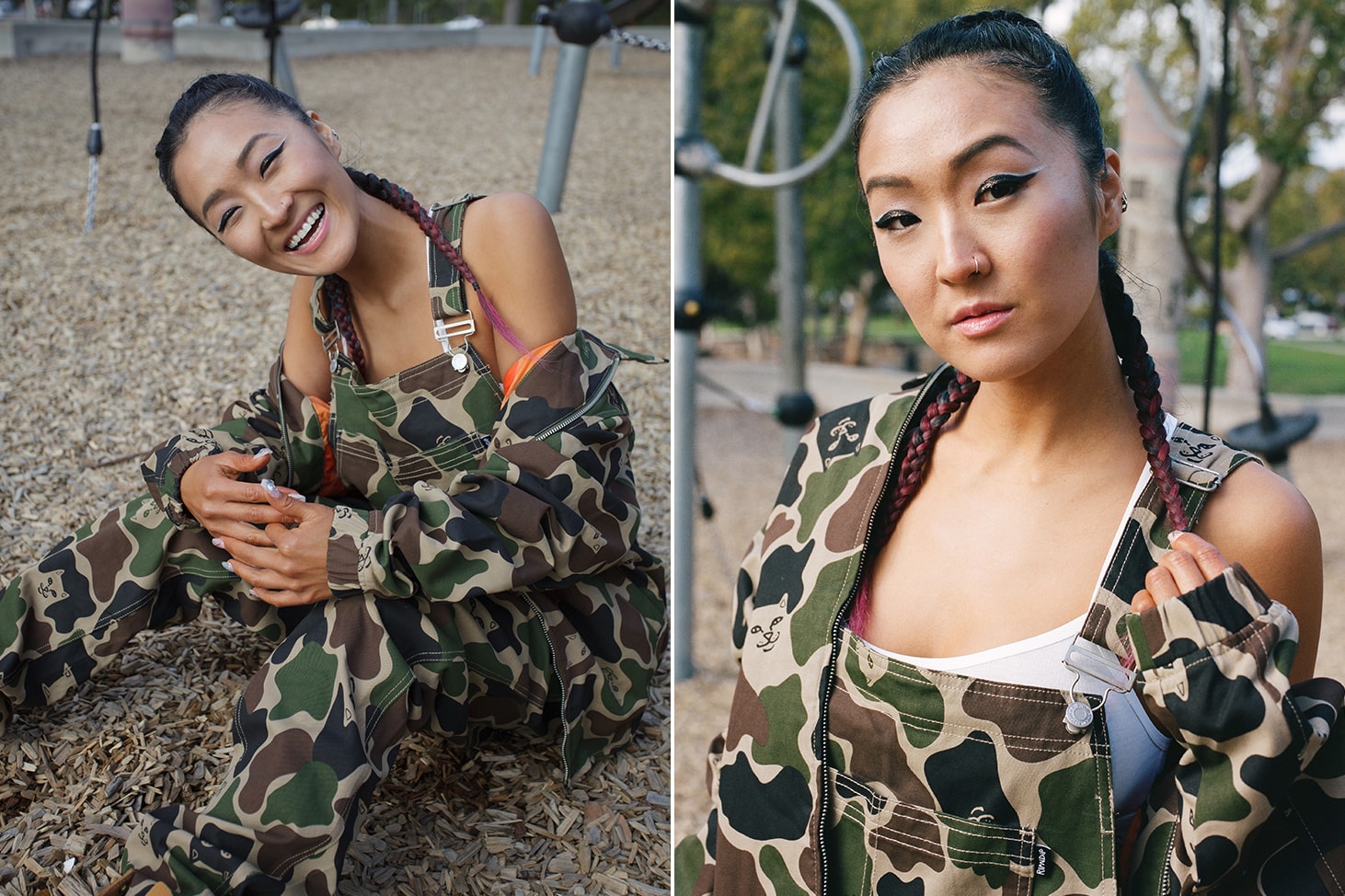 "I respect CL and Se7en for trying America out," says Lydia. "Knowing them they love Western culture and music. Music is international and both of them listen to everything. It also is something that brings all of us together."
Certainly, Lydia knows something about that. After all, she's the writer behind YG Entertainment's biggest tracks. The Los Angeles native, who was on track to becoming a pharmacy technician, found herself with a chance meeting with YG's mega producer Teddy. It was a couple months later that her first song for YG Entertainment was Park Bom's "Don't Cry," topped the charts. 
She went on to write more songs for 2NE1 including "Ugly," "I Love You," as well as Blackpink's "As If It's Your Last." Her most proud song? "I love Fool, by Lee Hi," she says. "It's my favorite song and was one of the songs that just came out so easily." 
Now, she's writing songs for herself. Having been in YG for the past near-decade, she wants to prove that an Asian American can make it in the industry. With so much to prove and ceilings to break, Lydia's taking it all in stride. We sat down with the 28-year old to discuss how she started with YG, why she doesn't adhere to South Korean standards of beauty and how she almost got signed to Pharrell's record label. Read more below: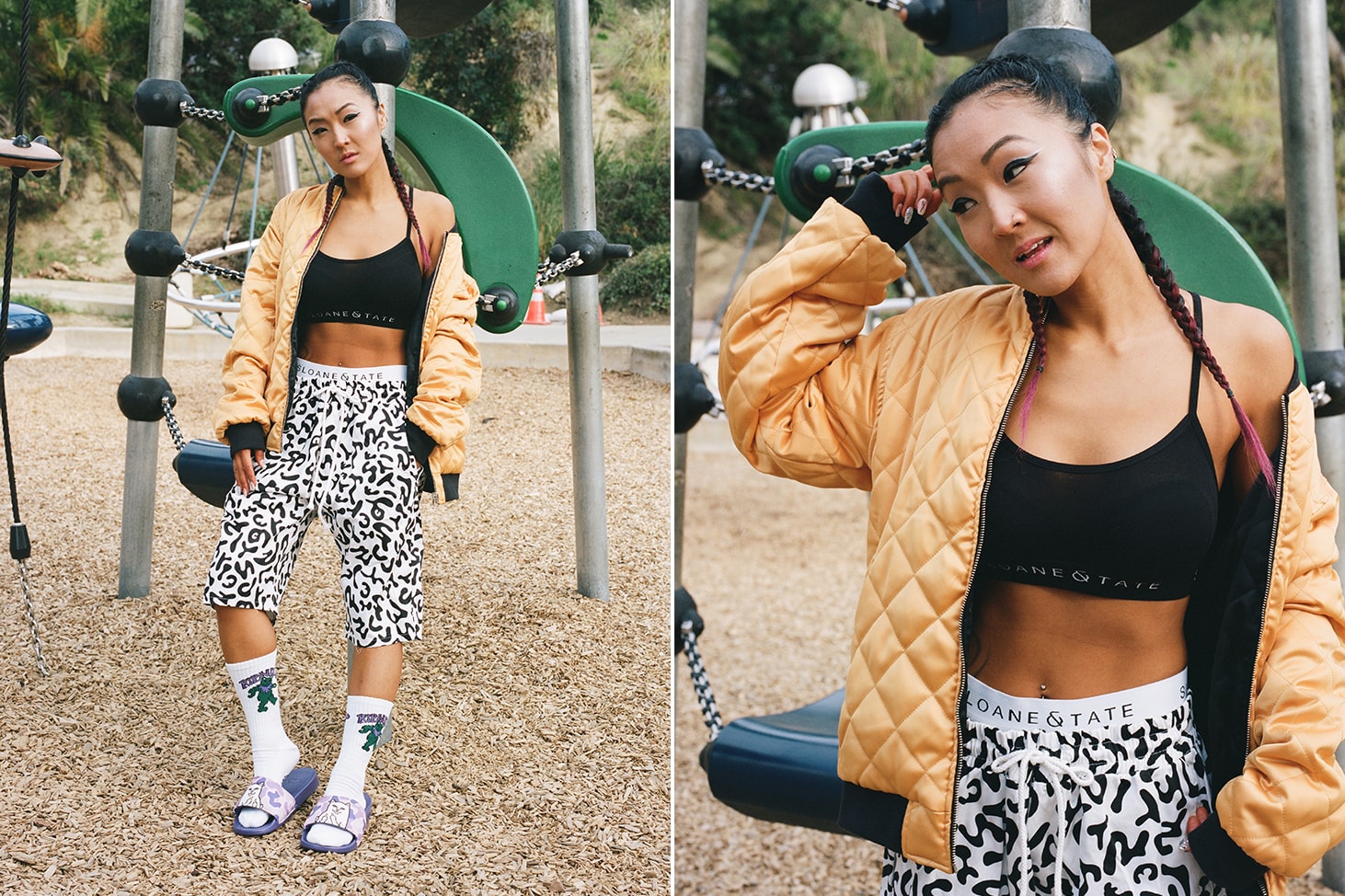 You've been known to help the girls of YG sing your songs. Were you great at singing since you were younger? 
I wasn't a musical child at all. My mom studied opera and dad sings and plays harmonica. They used to take me to their choir practice at church and I'd sleep through it. You know some parents force their children to do music? My parents did an awesome job at allowing me to find what I loved and I genuinely loved the arts. Organically, that led me to dance. After I started dancing was when I realized I had a gift for singing. At first, I only thought I only had a falsetto. It wasn't until junior high that I found that I had a full voice.
You're part of the legendary dancer group. Quest Crew. Tell me about that. 
I was asked to join Quest Crew at 15 . I started breakdancing because I saw that only guys were doing it and wanted to prove that girls could do just as well breaking, if not better. Soon after I tried out for Cal State Fullerton's TM Juniors where I started to meet people in the dance community. While in Quest and TM Juniors, I started doing different choreographer projects. Being a part of the dance community I became friends with Shaun Evaristo and Amy Lee Lucas. They actually were the ones who helped land me at YG.
How did you eventually land there? 
Shaun and Amy were choreographing for Big Bang at the time. And I forgot all about Kpop for years. When Shaun told me they were choreographing for YG I was like, wait, YG Family is still around? They knew I was musical and recommended me to Teddy. I was like, okay, why not give this music thing a try? Teddy came to LA and I sang for him. He later came back and hit me up saying he needed a vocal guide on a demo he was recording. Then, I went to Seoul to meet with the YG Entertainment team where they asked me to sing for them in person. I think I was singing Alicia Keys' "If I Ain't Got You." There, Teddy asked me if I'd been writing music since the last time we met. It just so happened I did write a song. It was about being stuck in the middle as a mediator while two friends in a relationship were going through things. That eventually became Park Bom's "Please Don't Cry."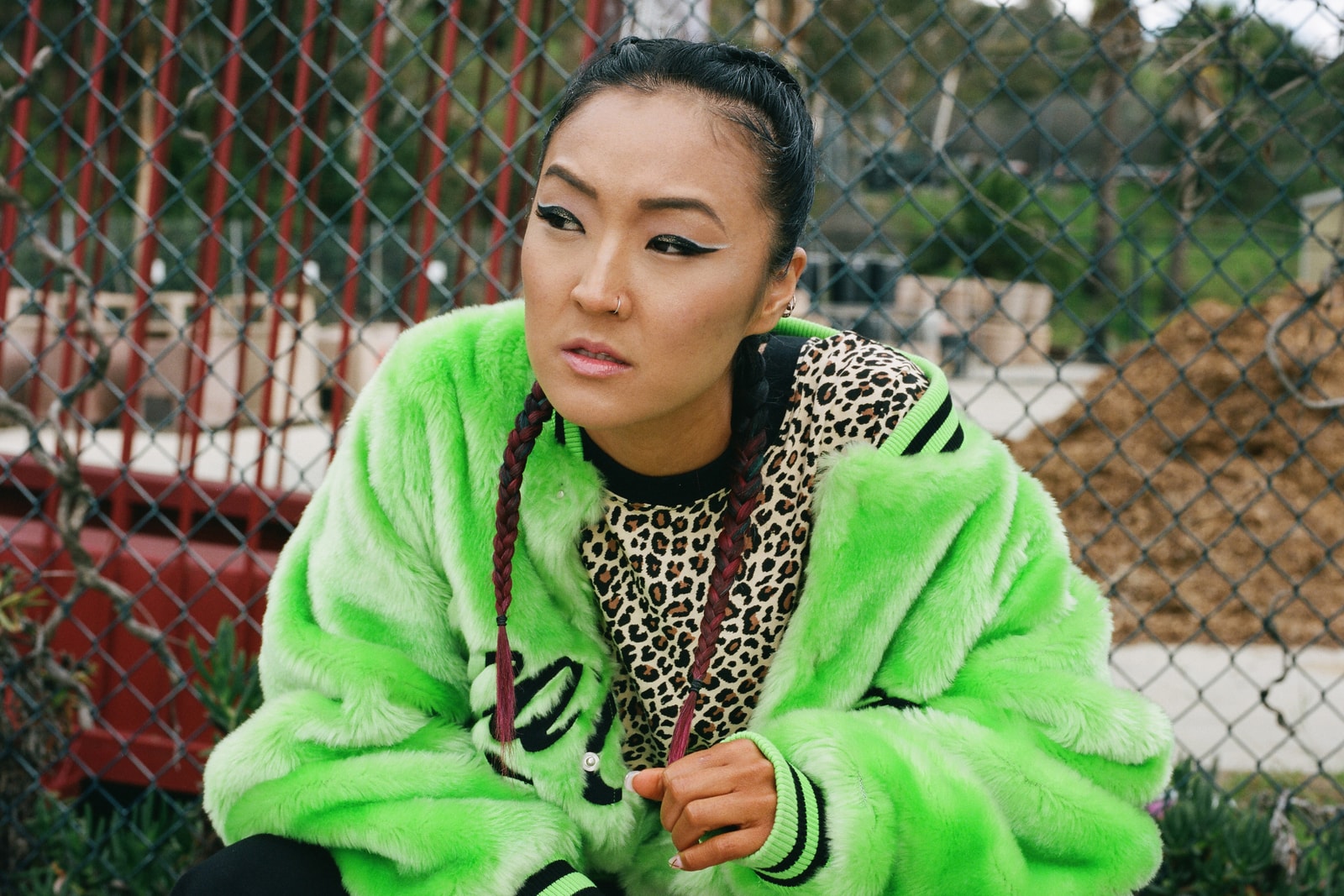 You went on to write a lot of other hit songs for the label. Tell me about that.
It's so crazy because before YG I didn't know someone could make a living just making melodies. That was my entire job. I'm like, wow, God just opened up a huge door for me and I didn't realize. After that song I wrote 2NE1's "Ugly" and "I Love You." I wrote half of Lee Hi's first album. Her lead song, "1,2,3,4" was the title track. I also wrote Blackpink's "As If It's Your Last." My favorite song ever is "Fool" by Lee Hi. It just flowed and came out. Sometimes when I'm writing I ask God to bless the process, and it just comes to me. 
Why didn't you want to become a YG trainer yourself?
I thought about it. But I realized as a trainee you have no freedom. To me, I had a bigger door opened for me as a songwriter. Some of my best friends that I fucking look up to is all the producers. I got to know them on a personal level. I think that even if I could start over I would have chosen to be a writer.
Was there any pressure to conform to that strict idea of how a Korean woman was supposed to look like? 
I don't think there was pressure when it came to me, no. I remember I was so young, I was 21. Back then, I was exploring different areas of Korea and getting stares for my tattoos, my hair and my makeup. I had bleached blonde hair and heavy eyeliner. People came up to me and stared, shaking their heads, walking away. I got to a certain point where I saw girls a lot skinnier than me and it played with me a little bit in my mind. But then I realized that for me, I love abs and big asses, a fuller shape. I was born in LA. A woman having curves is beautiful. Not wanting to conform, I actually asked my trainer if I could start gaining muscle. For me, a girl has ass and tits and curves and shape in their arms that's dope. 
Other than that, I remember so many people telling me that I should get double eyelid surgery. It would be less work, they told me. But a makeup artist in Toronto once randomly told me while work on my eyes that they were perfectly almond shaped and beautiful. And I started to embrace that. I love my natural eyes and at the end of the day I want to look like my parents.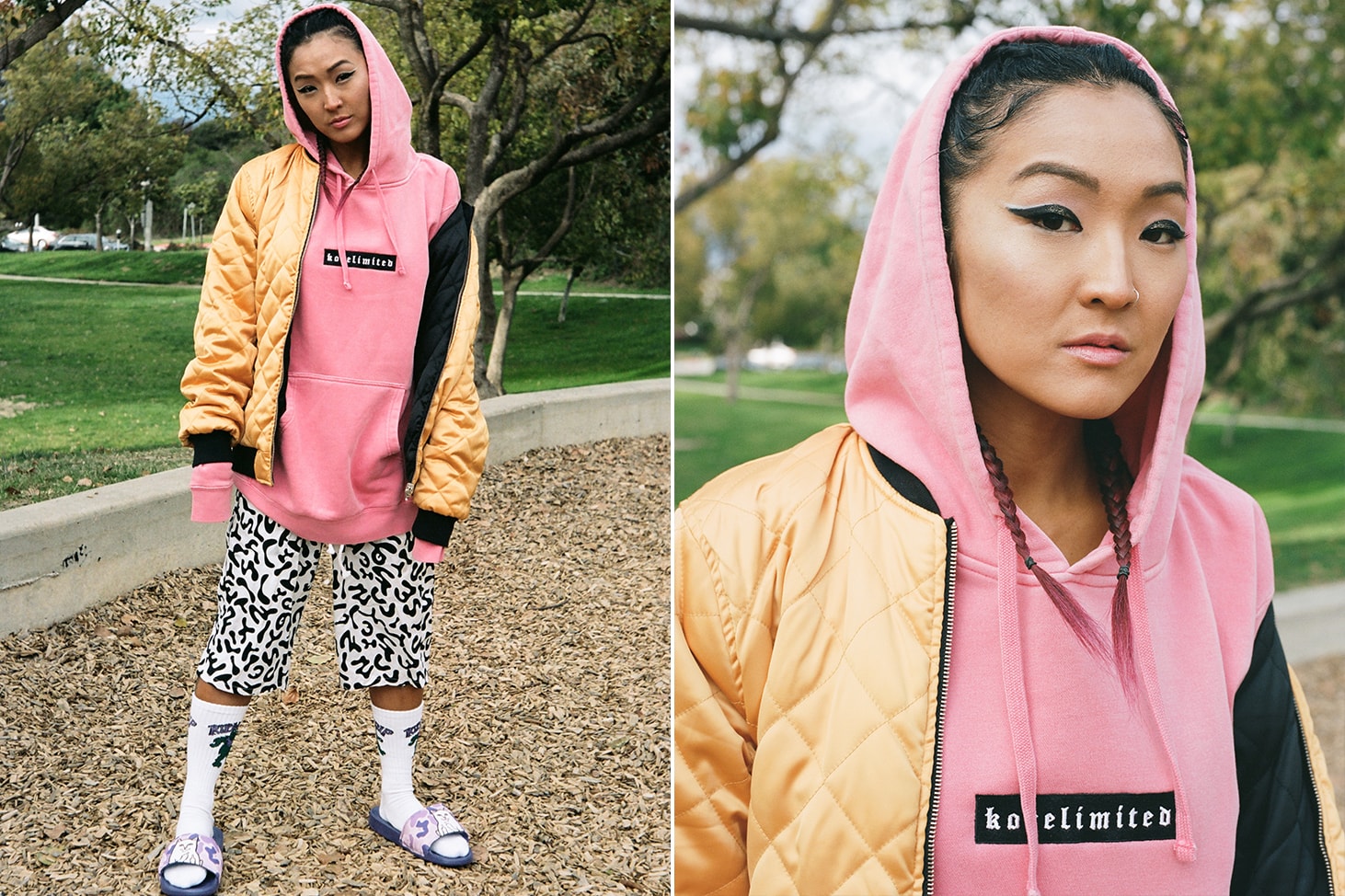 Many artists from your Korean record label have attempted to make it in the States. What are your thoughts?
I respect CL and Se7en for trying America out. Knowing them they love the western culture and music. Music is international and wide and broad that for instance CL listens to a lot of music Se7en does too. It's probably from many countries. Music is global and brings people together.
Why the U.S. industry, then, when it's so difficult to push through?
I wanted to do this on my own because people end of losing creative control. I would never want to be manufactured. And I don't want to have to feel that I'm in debt to anything money wise or people. Nowadays there's a lot of independent artist with their friends and it's a blessed time. For me I want to take my inspirations like James Brown Erykah Badu, Lauren Hill, Pharrell, Beyoncé, Jazmin Sullivan and make my own sound.
Speaking of Pharrell, I heard he once wanted to sign you.
Yes. He had his camp of people. And he was transitioning into revamping and creating this new camp. In transition that's when he found about me. He was like, I want to sign you. His wife actually found me on YouTube. He reached out and invited me on sessions with Usher and demo for MIA. When I met Usher I didn't realize he was someone who opened a door for me. It took me a second before I was like, oh shit, that's Usher. Working with both of them was inspiring. They're so dope. Just seeing them create something and record it was such a great learning experience. I eventually didn't sign with Pharrell. He felt he didn't have enough or people to help me with what I needed to do. He didn't want to put me out there and not give his full. He didn't see a dollar sign on my head. I'm so grateful that he didn't just sign me to let me do nothing. He thought I had something special. We're still friends and still keep in touch.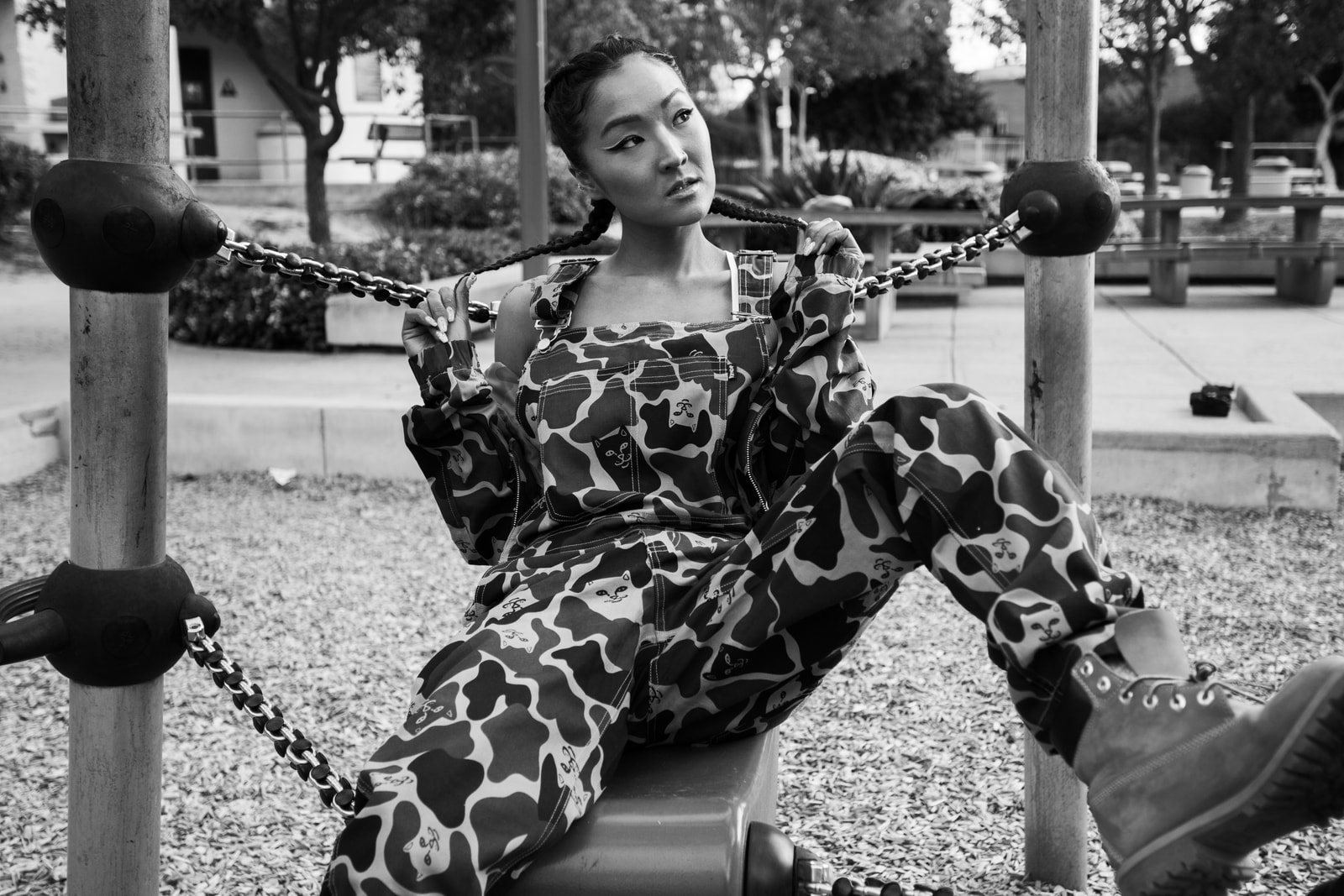 Is there pressure to make it as the first Asian American artist?
I don't feel pressure but I am giving myself this deadline. I'm giving it 5 months to create this new sound of mine with my first EP.
Tell me about your first American EP.
I think it's not pop, per se, but there's little pieces of pop. But definitely my EP and what I want it to sound like is like it's R&B pop and soul. That's my genre. One song is called "Stuck," which is now out. It's basically about someone being stuck in their ways and no matter how many times you show love and affection they're so stuck in their bad habits it's not going to grow. Patrick Lukens actually produced it and it's amazing. 
What's your ultimate goal?
My goal is to be mainstream. Not like mainstream in the selling yourself out kind of way. It's more like wanting to represent. I want to give other Asian girls someone to look up to. I'm sure no one else has been able to influence them. I mean, why not have an Asian in the mix? I've been asked how does it feel to be Asian American in this industry? I don't walk in and think I'm Asian American because our race is the human race. But if I can inspire someone to be who they want to be, then this will all be worth it. 
---
LOOK 1
Ripndip jacket, Ripndip overalls, Sloane & Tate bra and underwear, shoes talent's own
LOOK 2
Joyrich jacket, Joyrich shirt, Scrt Society pants, necklace and shoes talent's own.
LOOK 3
Ripndip jacket, Kore jumper, Kore shorts, Ripndip
Editor

Tora Northman/Hypebae
Photographer

Ira Chernova/Hypebae
Make-Up

Patrick Sicre De Fontbrune
---
Share this article