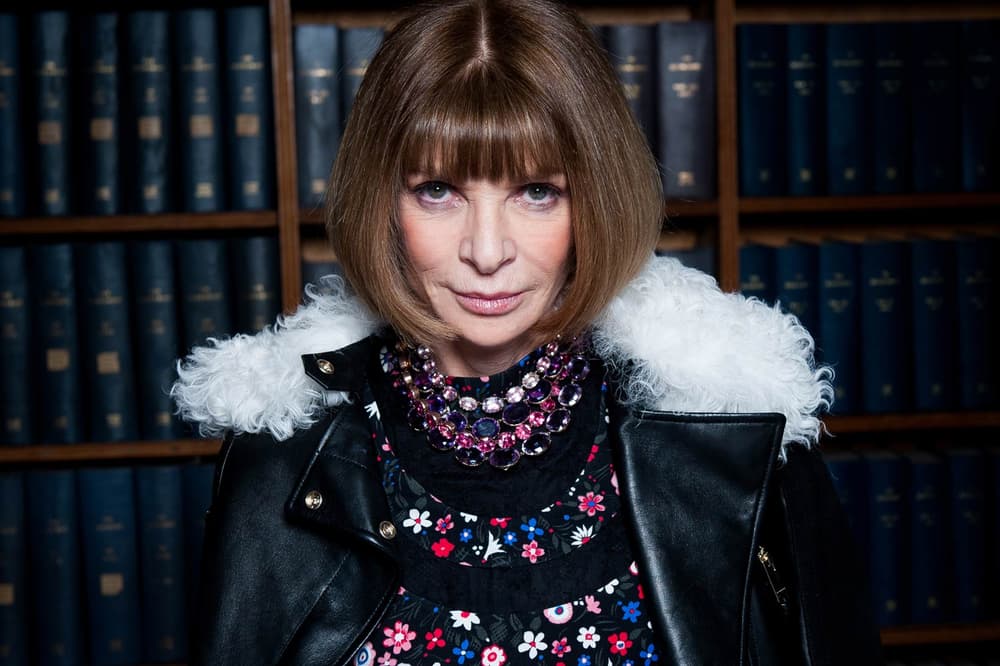 Fashion
Anna Wintour Is Rumored to Step Down From 'Vogue' This Summer
After 30 years as editor-in-chief.
Anna Wintour Is Rumored to Step Down From 'Vogue' This Summer
After 30 years as editor-in-chief.
According to the New York Post, sources have confirmed that Vogue editor-in-chief Anna Wintour will be stepping down from her role over the summer. The news comes as a shock as Wintour has held the role since 1988, influencing three decades of high fashion and culture. Though Condé Nast spokespeople "emphatically deny these rumors," all signs are leading to her departure.
Wintour has maintained a thriving audience for Vogue magazine recently hosting celebrations for its 125th anniversary. In 2013, she was also appointed as the Condé Nast's artistic director thus leaving two spaces that need to be filled in the event of her exit.
Some believe she will return home to lead the British Fashion Council after appearing in front row seats with Queen Elizabeth II. Insiders have already been suggesting replacements for the EIC role including British Vogue's Edward Enninful. This will be a major change at the New York-based publishing house that recently cut its workforce by two-percent and discontinued the print edition of Teen Vogue.
If sources are correct, Wintour will sit down for an exit interview with the New York Times to reflect on her illustrious career. Stay tuned for more information as the story develops.
Share this article