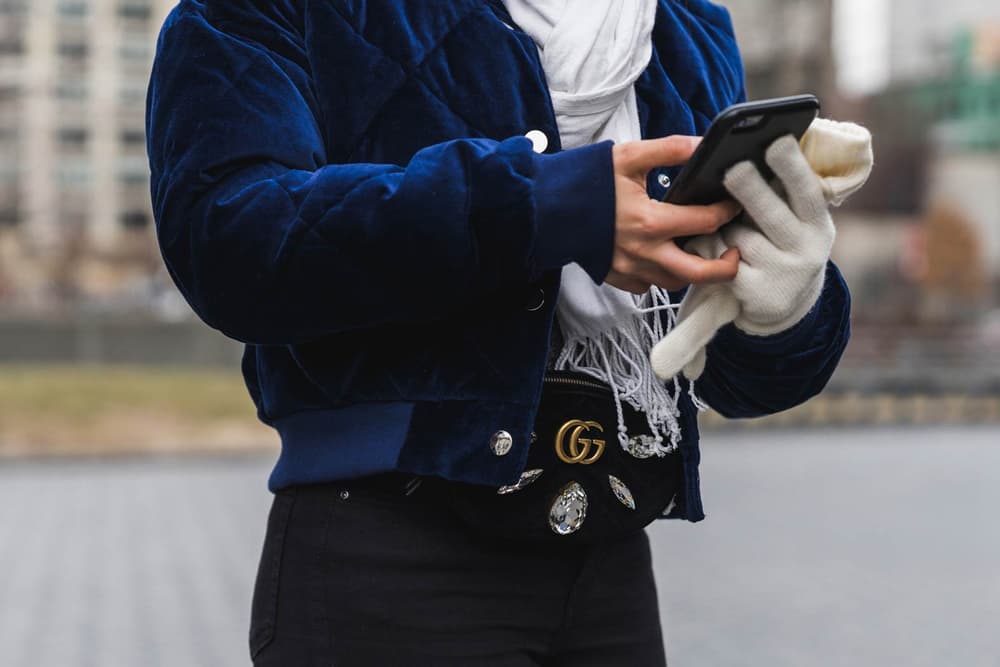 8 Luxury Fanny Packs We Want to Splurge on This Spring
Treat. Yo. Self.
Fanny packs have become the must-have item of the year. Fashion Month attendees and celebrity sightings confirmed that it's an accessory that ladies can't go without nowadays. Luxury brands took the cues from streetwear reinventing the trend as the "belt bag." Though the item has a different name, the function is still the same. The bag rests on the hip, breaking up the profile and adding a bit of curve to a slim figure. Those who live in a major city or have a fast-paced lifestyle can now throw essentials into the pack and head out with free hands.
The leader of the luxury fanny pack movement would have to be Gucci's creative director Alessandro Michele. The Italian label's Pre-Fall 2017 campaign was an epic "Soul Scene" inspired by '70s parties in England. In the collection, we caught our first glimpse of the Marmont leather belt bag which has the 'GG' logo crested onto its front. This item caused a stir in the community and inspired other brands, both luxury and streetwear, to create their own versions. Other notable iterations come from Miu Miu and Saint Laurent that each added their own twist to the convenient accessory.
We've rounded up our favorite bags from the labels above as well as Chanel and Louis Vuitton that we feel are worth the splurge. Check out our round-up below.
Share this article