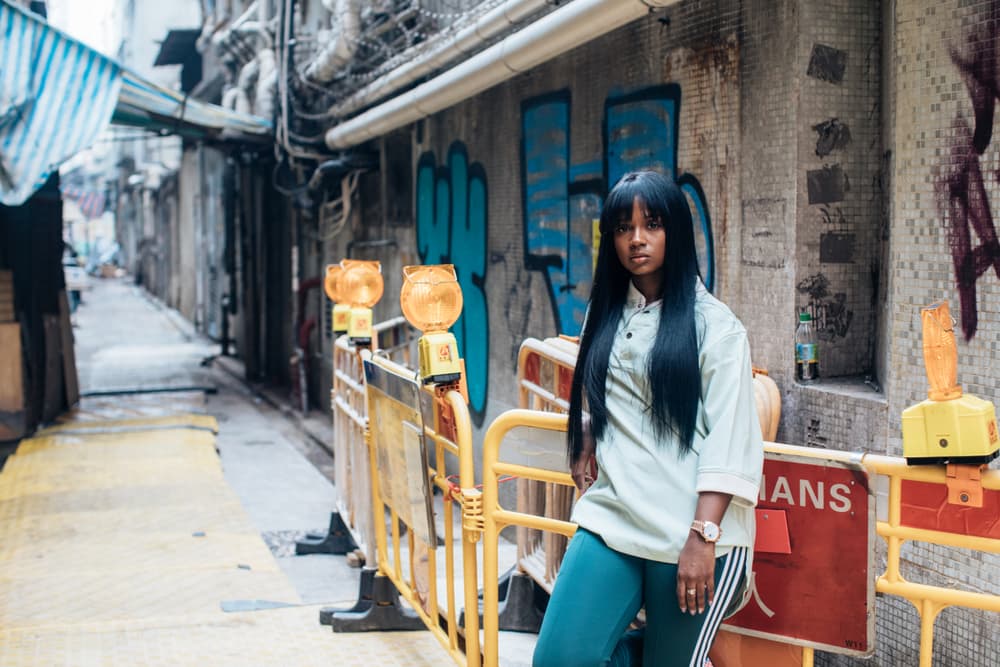 BAEwatch: Brittany Sky
We catch up with the DJ and YouTube personality.
DJ and YouTube star Brittany Sky has been making a name for herself in the industry lately, playing shows around the world and amassing over 30,000 subscribers on YouTube. From always being interested in music, to making it her career, Brittany Sky is a name to keep an eye on. Being a woman in the male-dominated field, she's had to work to establish herself, and today, her talent for the craft has been proven. We caught up with the star to talk about everything from getting into DJing, to travelling and all her favorite destinations, as well as her YouTube career.
Keep reading on below for our exclusive interview.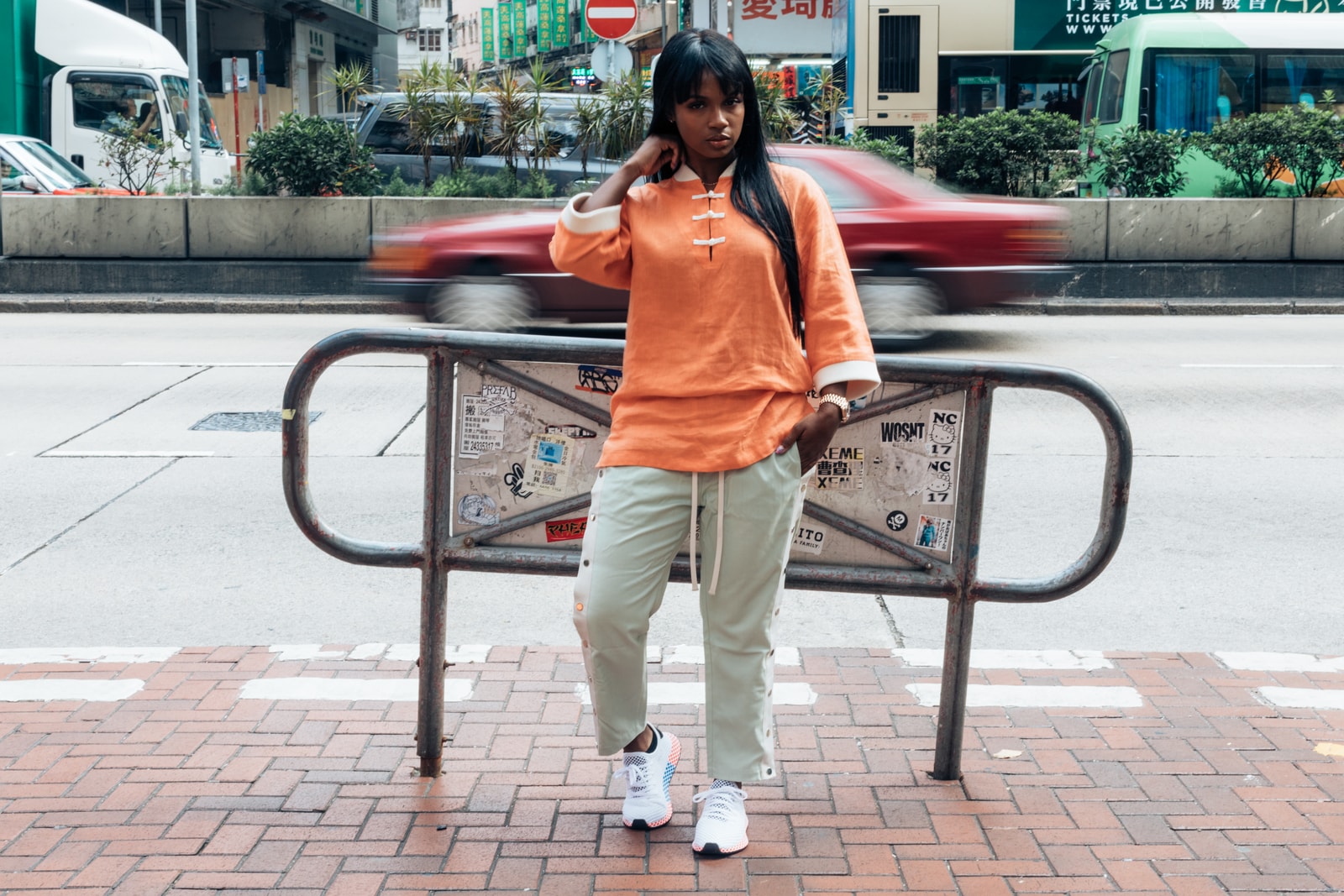 How did you first get into music and DJing?
Music has always been a huge part of my upbringing. To be honest, my parents came up during that Big Daddy Kane, Rakim, Biz Markie era and as I grew older I would find myself sneaking around to listen to their cassette tapes. Music played a role in how they dressed back then, along with their attitude, and that just organically got passed along to me. I also grew up going to the Skate Key with my aunt as a kid. I remember I would spend some weekends at her house and she would spend the morning blasting music, followed by putting me and my god sisters in our best clothes and taking us to the Skate Key.
I also grew up listening to Hot 97 on the radio daily. Angie Martinez is still someone I look up to to this day. It's crazy just to see what an impact both her ans Funkmaster Flex have had after all these years. Although hip-hop will always be my first love, I've also had a thing for alternative music. During some of my teenage years I fell extremely hard for that genre of music – From Dashboard Confessional to Death Cab For Cutie, I was a stan for that emo genre of music. I think that time was special for me, because I was beginning to truly understand what feelings actually meant.
Ironically enough, DJ'ing came about a couple of years back while I was working at Hot 97. I use to be that person that would finish peoples sentences with song lyrics and I was also the person that would text the DJ what songs to play when I was out. It became such a frequent thing that my friends were saying "you should just DJ," and then BOOM – Here I am now.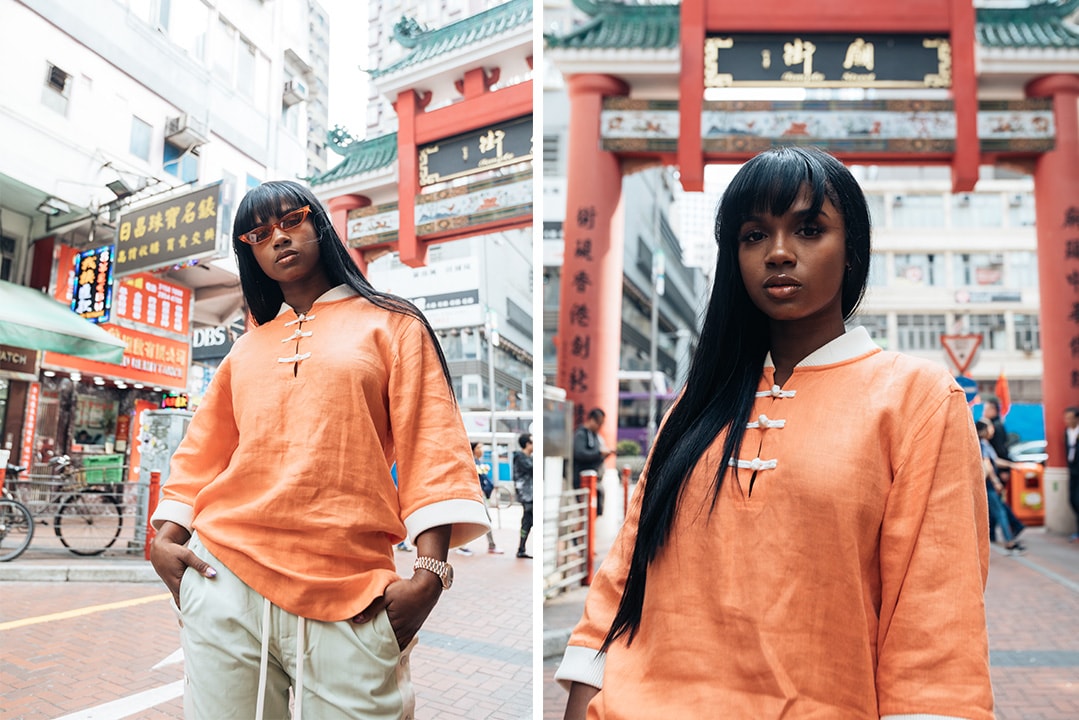 What advice would you give to young women looking to get into the industry?
My advice to young women looking to enter this industry would be know your stuff. Study the art of DJ'ing, do your research on music and do your Googles on the DJ's that came before you. I would even take the time to look into starting on vinyl if you can. Learn how to setup your equipment, study the technicalities of it all because you won't always have a sound guy accessible to you (I myself struggled with this). That's where I started. I think paying homage and respect to the people that came before you and putting in your 100,000 hours is the most important.
You just visited Hong Kong, what's your favourite story from the trip?
My favorite story from visiting Hong Kong has been experiencing it somewhat the way a local would. By this I mean not staying in a hotel, not taking Ubers everywhere, but instead taking the train, walking places, exploring and experiencing the landscape, eating at the places the locals would eat, and even partnering with locals to create the most authentic Hong Kong experience.
Travelling is obviously a huge part of your job – Do you have a favourite place you've visited?
I think out of all the places I've visited I would have to say Costa Rica and Japan have been my favorites. They're both filled with so much history. I also enjoy the food, the culture, the architecture and the style. The people are also very friendly despite the language barriers. If I had to work on a music project anywhere, I would definitely pick those two places.
I would also love to visit it Bora Bora. It just seems like such a surreal place. Santorini, Greece is up there on my list. Both Sweden and Switzerland, and even Germany are on my list as well – I hear the music scenes there are massive. Now that's dreaming big!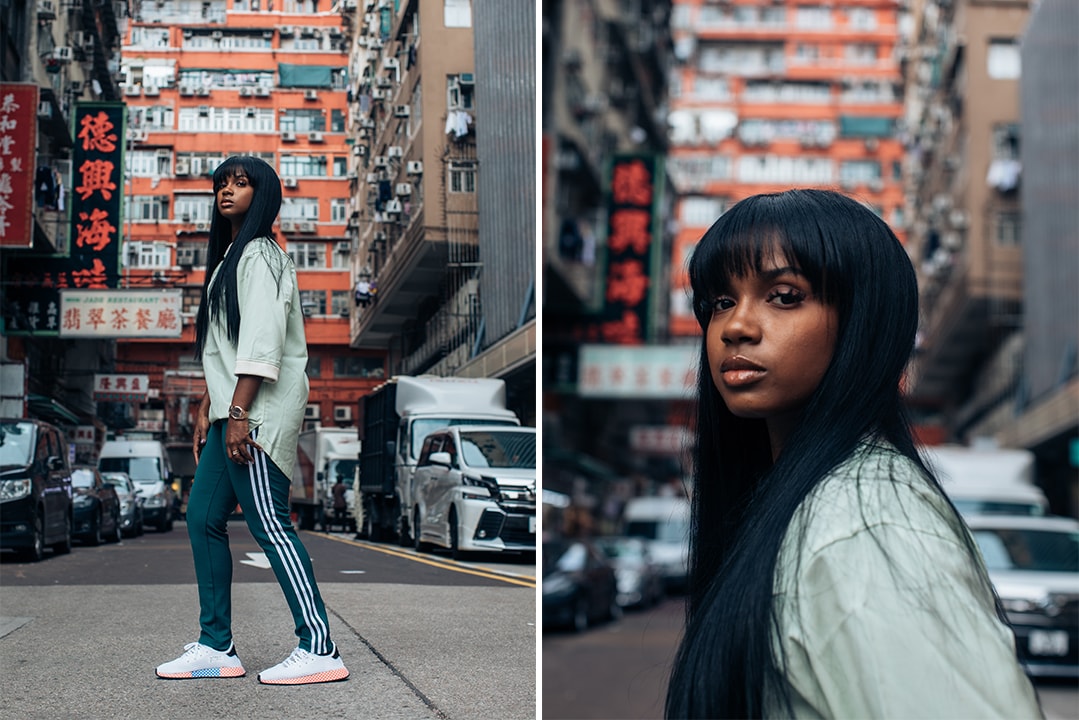 What is your dream destination?
I built my brand of traveI (Brittany Sky), before I started traveling, so its important that I use my platform to show people that they can live this life too! My travel experiences haven't been completely easy breezy – I've definitely faced some roadblocks here and there, and its important for me to share them. Not everything in life is easy – not even vacation, but I do want people to understand that the possibilities are endless. I want to show them that they can even create work opportunities from some of their trips. I do my fair share of research before traveling somewhere, so I love sharing my favorite places to dine as well as things people might want to see when they travel to these places too.
With a huge following on both YouTube and Instagram, how do you use your platform to inspire others?
I got into YouTube a little after college. I wanted to create a platform shedding light on my three favorite things – lifestyle, beauty, and music. However, music came first. I use to do these short little interviews where I would interview my influential friends and ask them questions that my subscribers would want the answers too. I wanted to make it more about the people who were the driving forces behind most of our favorite artist. This line-up ranged from managers, to Twitter personalities, and even artist. I wish I continued with this series, because I see so many people using similar formulas today.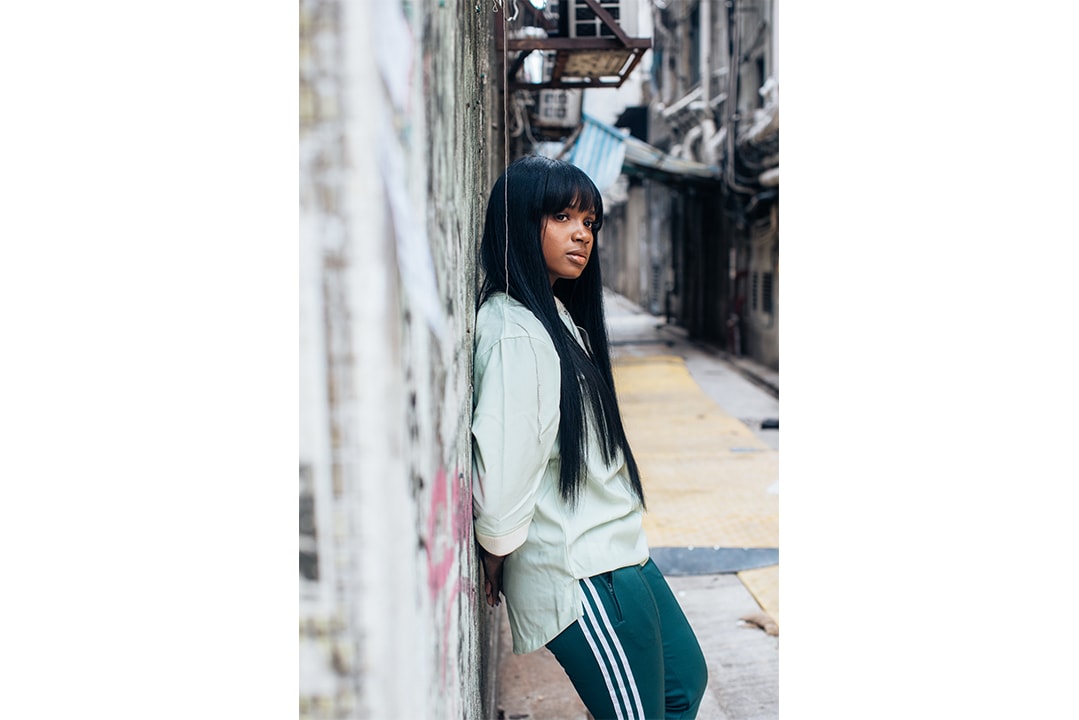 How did you get into YouTube? Have you always loved making videos?
My guilty pleasure was always watching YouTube makeup tutorials. I was that person that would go out and purchase every beauty item in the store and then review it on my channel. I realized that my channel started to peak even faster once I started doing it – I would get tons of emails and comments with people asking me to create 'how-to' videos. Now here I am today, still experimenting with the same things that I loved early on.
What's next for you? Are you currently working on any exciting projects?
I'm cooking up some things as we speak. As far as music goes I'm working on my first project. Your girl has been working on production, and I couldn't be more excited about it. Its something that's going to force me to chill and really focus. I think it's something thats going to allow me to truly express myself the best way I know how, which is through music. I'm also in the process of designing some items. I can't really speak too much about it, but just know that it's on the way!
Photographer

@visualsbypierre
Share this article