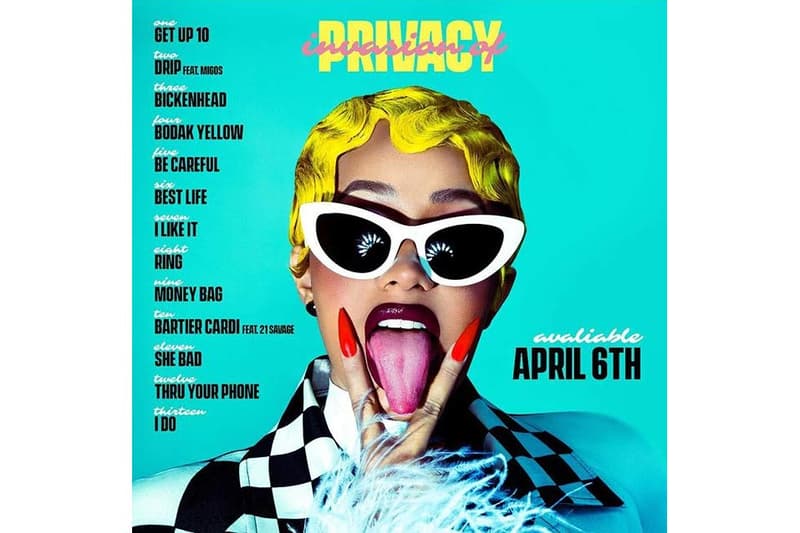 Music
Here's the Official Tracklist for Cardi B's Debut Album, 'Invasion of Privacy'
Only two features for her first project.
Here's the Official Tracklist for Cardi B's Debut Album, 'Invasion of Privacy'
Only two features for her first project.
Cardi B has released the long-awaited tracklist for her debut album, Invasion of Privacy. Ahead of the album's April 6 release, the video for "Bartier Cardi" was released featuring a cameo from model Salem Mitchell. The second single from the project was revealed last night joining "Be Careful." The flex anthem "Drip" has verses from trap trio the Migos with a catchy chorus to pair. What's most notable about the 13-track EP is that there are only two songs with featured artists, both of which we've heard. Her 2017 hit "Bodak Yellow," is excluded so hopefully there's already a deluxe edition in the works.
The remaining tracks like "Get up 10," "Best Life" and "She Bad" will all be performed by Cardi alone. So far the Bronx MC has showed us her rapping and singing skills so we're not sure what's coming next. She confirms that there are even more "surprises" on the way.
Take a look at the full list above.
---
Share this article