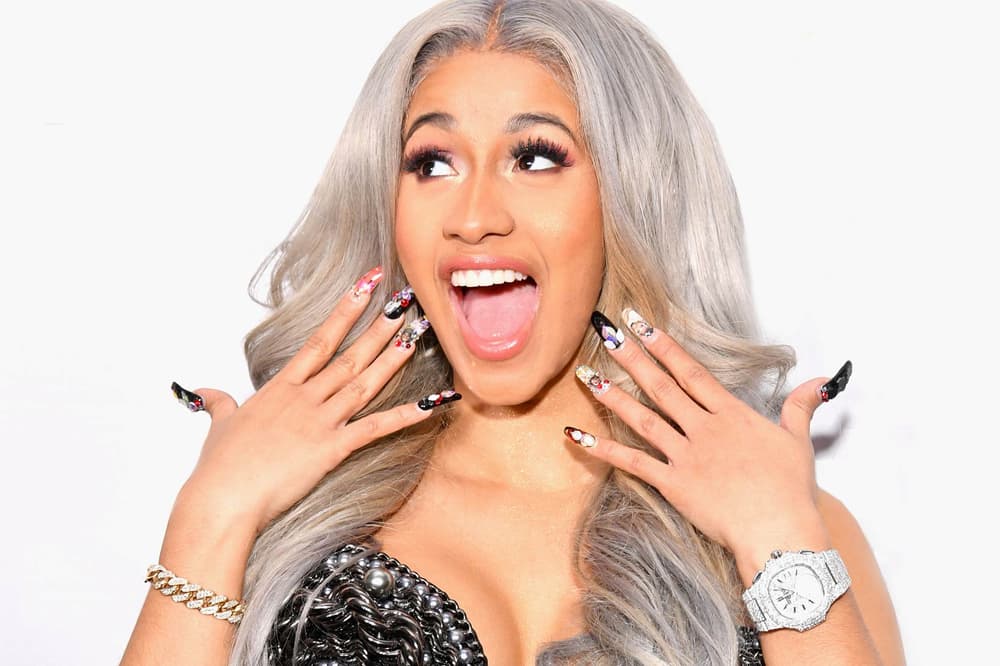 Music
Press Play: This Week's Best New Music From Cardi B, The Weeknd & Tyler, The Creator
Fresh sounds for the spring.
Press Play: This Week's Best New Music From Cardi B, The Weeknd & Tyler, The Creator
Fresh sounds for the spring.
Festival season is quickly approaching which means we're officially on the hunt for the 2018 summer hit. Drake released an early-burner with a heart-warming video to pair, but will it beat out the rest? "God's Plan" has held the number on spot on the Billboard 100 Chart for nine straight weeks with no signs of it letting up.
Also in the running are Beyoncé and JAY-Z who have confirmed a joint tour leading fans to believe that an album will come with it. Queen Bey will be co-heading  Coachella with R&B singer The Weeknd who just released an EP, My Dear Melancholy,. We are also expecting albums from Tinashe and music newcomer Cardi B who both plan to release their projects this month.
All this music has us excited for the season to come. Check out this week's best releases below.
With the success of "Bodak Yellow" and "Bartier Cardi" there isn't much more Cardi B has to prove. The Bronx rapper has decided to expedite the release of her debut album, Invasion of Privacy, which is set to release next week. To continue the buzz surrounding the album, she has dropped "Be Careful," a sing-songy track that references Lauryn Hill's "Ex Factor." Cardi warns her cheating lover that she can deliver the same treatment but instead she'll let karma deal with them: "It's not threat it's a warning/Be careful with me."
This year Future has been on a collaboration spree jumping on tracks with Taylor Swift, Drake and most notably Kendrick Lamar for the Black Panther soundtrack. All Future fans know that early spring is when he begins to deliver his best work and 2018 proves no different. "Absolutely Going Brazy" is a two-minute stream of consciousness that is punctuated by an infectious beat. To accompany, a visual chronicling his time on tour was released. There's no word of a full project but we're hoping it's on the way.
The Weeknd has been suspiciously quiet this year but now we find that it was for good reason. With little warning, Abel Tesfaye dropped a six-song EP dubbed My Dear Melancholy,. This is his first full project since 2016's Starboy, satiating fans who have bought tickets to see him perform at Coachella. The theme of the EP is heartbreak – a topic he knows well. Listen to the "Call Out My Name" track above and stream the full EP here.
Tinashe's sophomore album Joyride is on the horizon. The project is led by "No Drama" and "Faded Love" which have both been well-received by her fanbase. Just in time for the hot weather, she has dropped off a fun visual for "Me So Bad" featuring Ty Dolla $ign and French Montana. The music video is set on a tennis court where she throws the most lavish courtside party you've ever seen. She even pays homage to Britney Spears' iconic "Baby One More Time" video with a hallway dance sequence. Watch the visual above.
Tyler, The Creator surprised us with a "throwaway song" from his 2017 album Flower Boy. "OKRA" is accompanied by a trippy, technicolored visual that features his closest friends including A$AP Rocky. Alternate colorways of his Converse GOLF Le FLEUR* One Star collaboration is teased in a metallic silver colorway.
Should this track have been included on his original release? Let us know below.