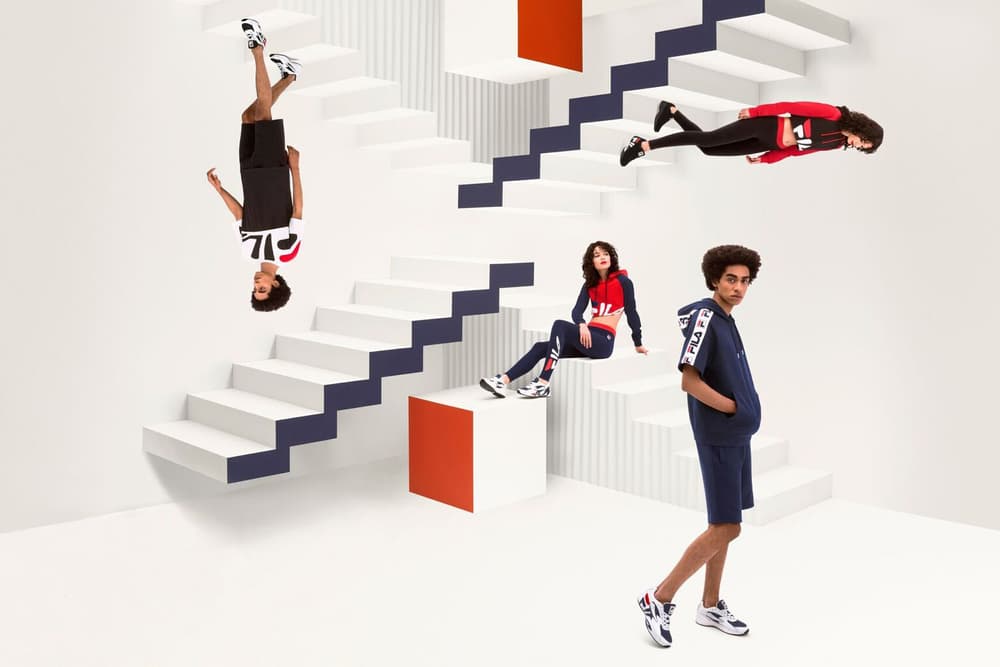 1 of 10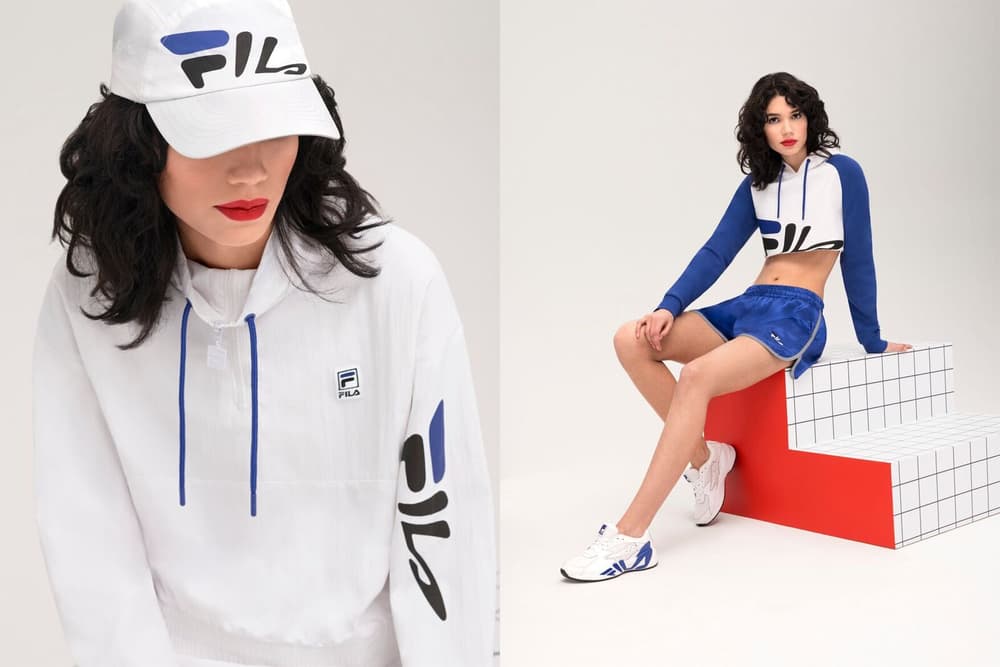 2 of 10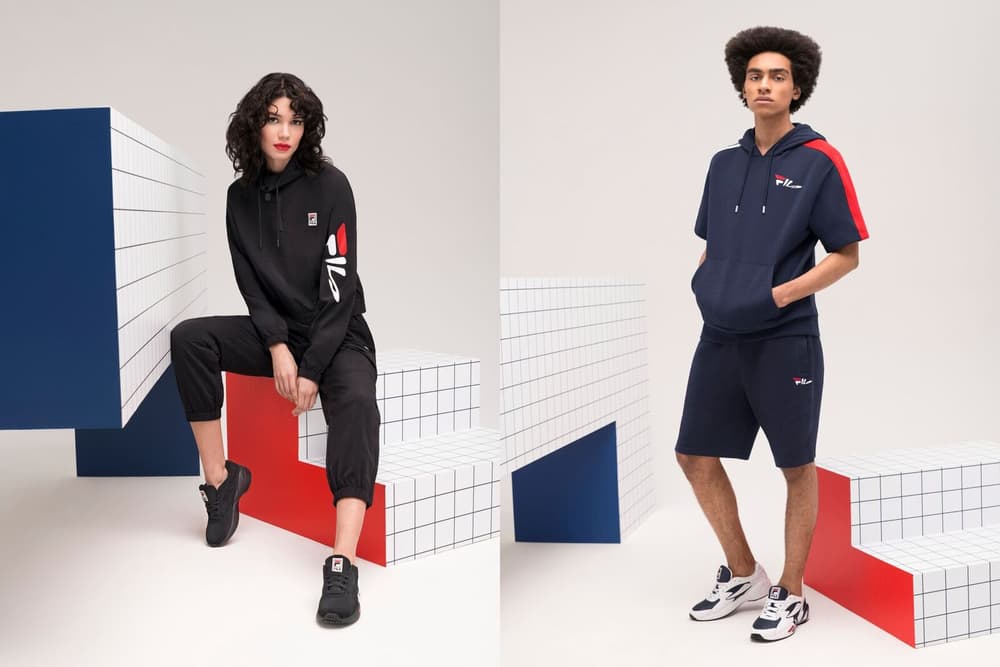 3 of 10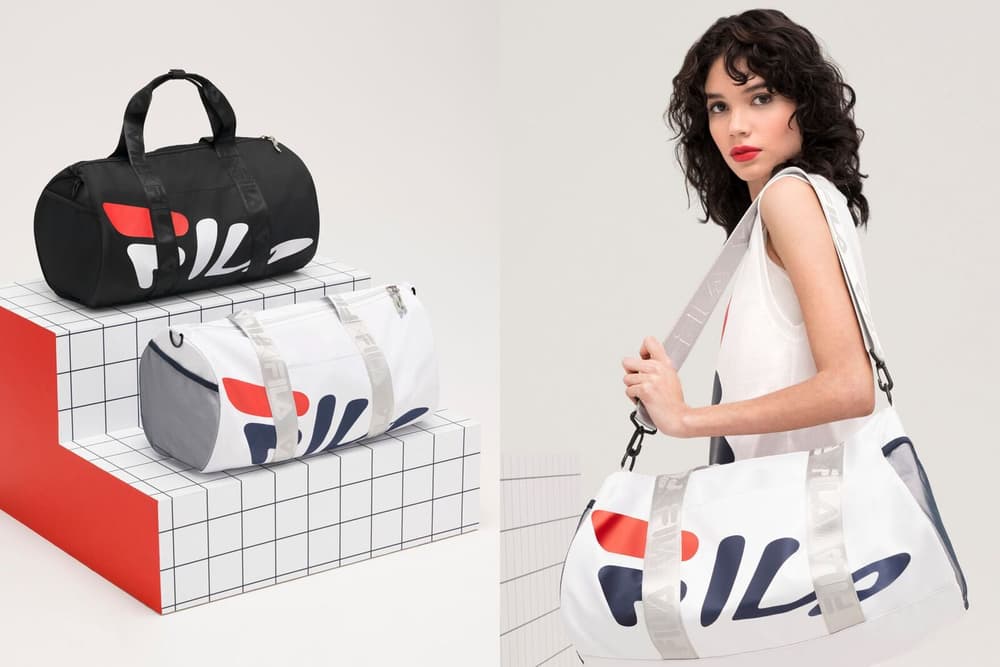 4 of 10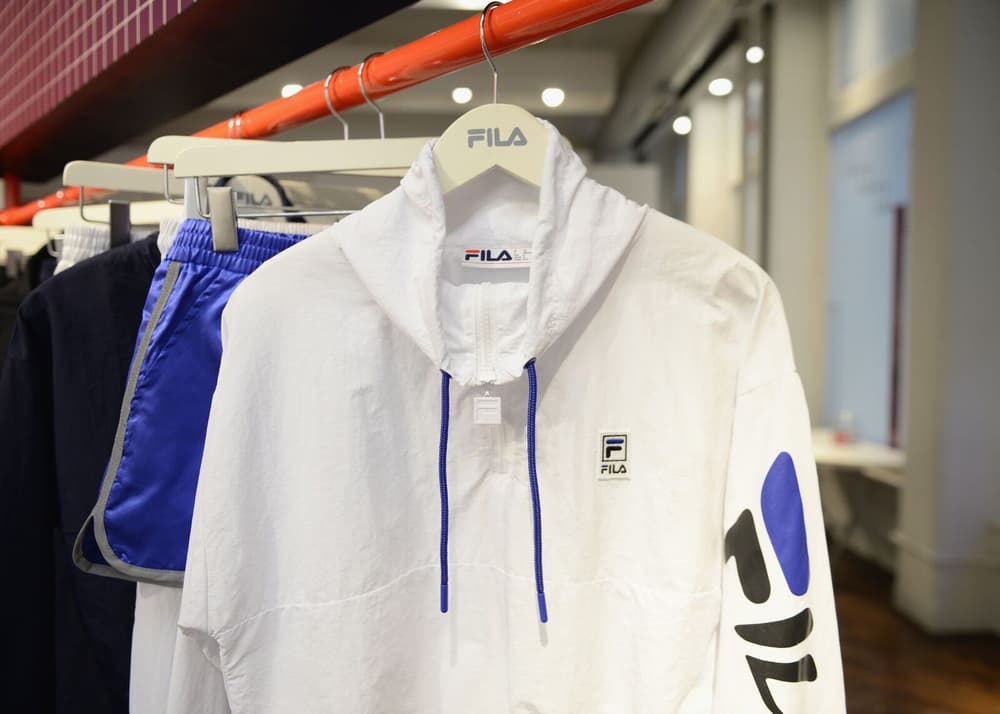 5 of 10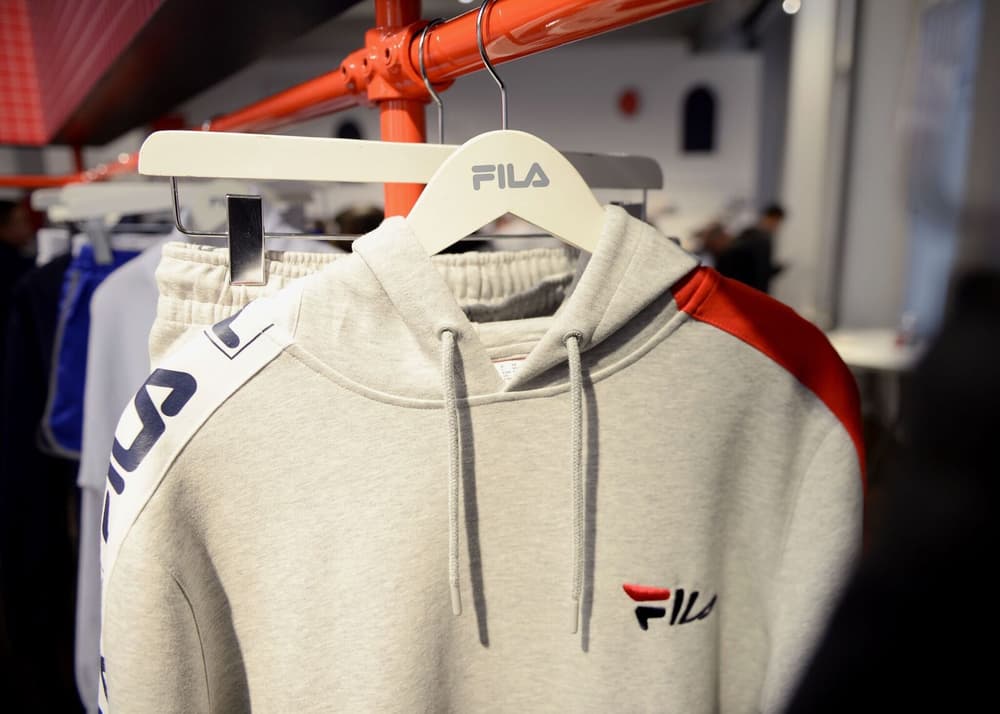 6 of 10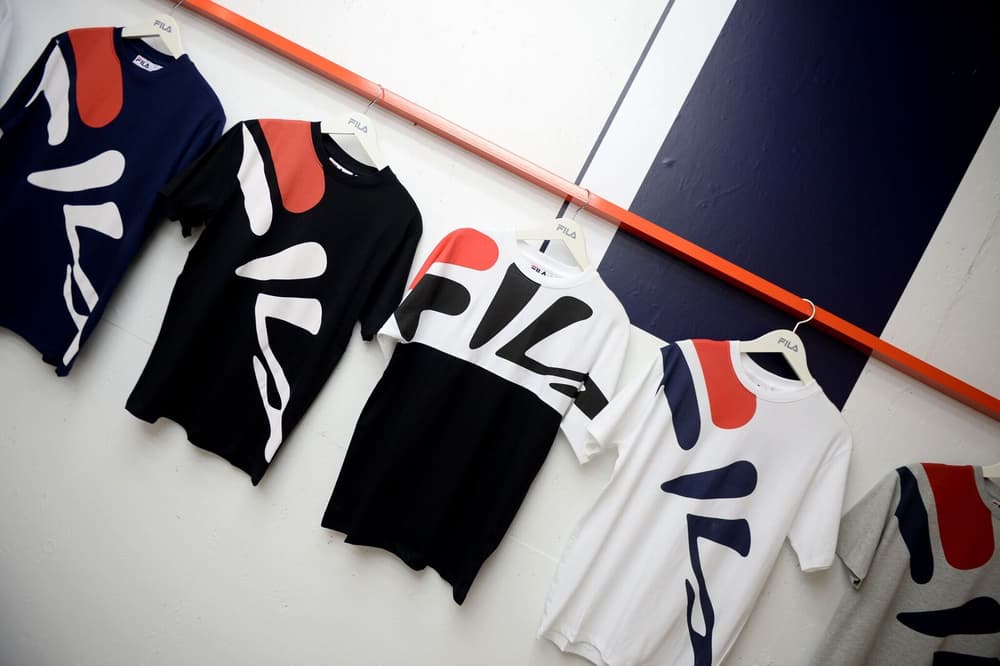 7 of 10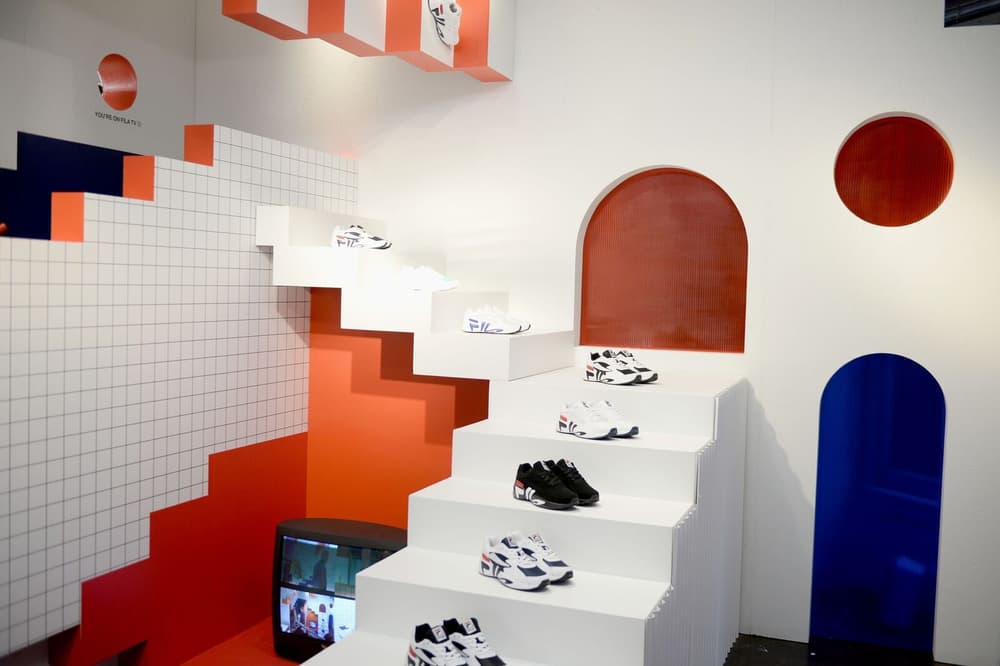 8 of 10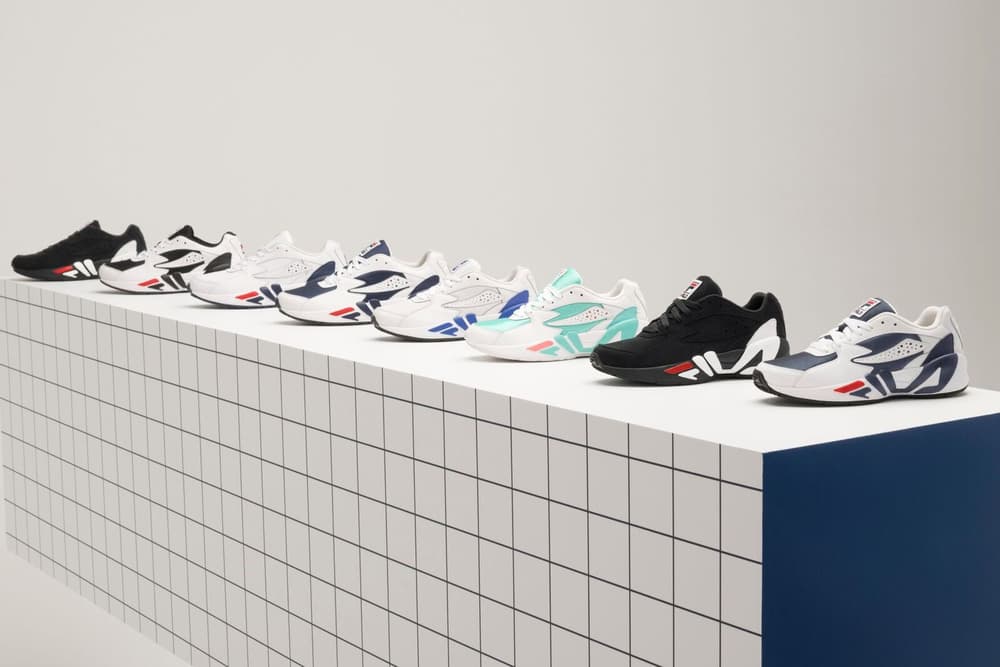 9 of 10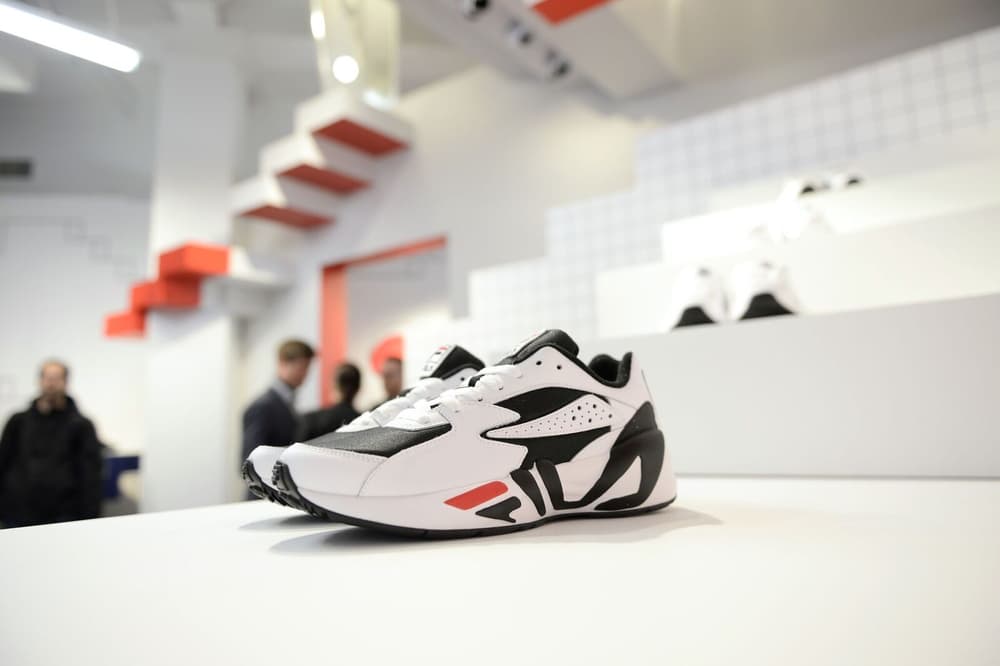 10 of 10
Get a Closer Look at FILA's "Mindblower" Apparel & Accessories Collection
Vintage vibes.
Upon announcing the return of the classic FILA "Mindblower" silhouette in a series of vibrant colorways including navy/red and mint/pale orange, the sportswear brand has opened a range of pop-up stores to debut a range of apparel and accessories in New York, Seoul and Tokyo. The inspiration behind the apparel line is taken from the original chunky Mindblower sneaker, which was previously released in 1995, as well as its unmistakable warped logo.
The pop-up, also referred to as an "Instagrammer's dream" will sell items including graphic tees, hoodies, jackets, shorts, pants, waist packs, barrel holdalls, and baseball caps. Details of the interior include an optical illusion design of the store created to distort the room and trick the eye, an oversized warped logo across the front windows and a white backdrop with the same branding. With its unique interior, this pop-up store is captivating and innovative, a must see for if you are in the area.
Shop this stunning Mindblower collection on FILA's website or if you happen to be in New York, Seoul and Tokyo be sure to check out the pop-up stores in these areas:
New York City (April 20 – May 3)
107 Grand Street, New York, NY 10013
Monday to Thursday: 12 p.m. – 8 p.m.
Friday: 10 a.m. – 8 p.m.
Seoul (April 20 – May 4)
Kasina Premium Shop Hongdae
6, Jandari-ro 6-gil, Mapo-gu, Seoul
Monday to Sunday: 12 p.m. – 10 p.m.
Tokyo (April 20 – May 17)
Atmos Blue Omotesando
29-4, Jingu-mae 4-Chome, Shibuya-ku,
Tokyo, 150-0001 Japan
Monday to Sunday: 12:00 p.m. – 9 p.m.
---
Share this article