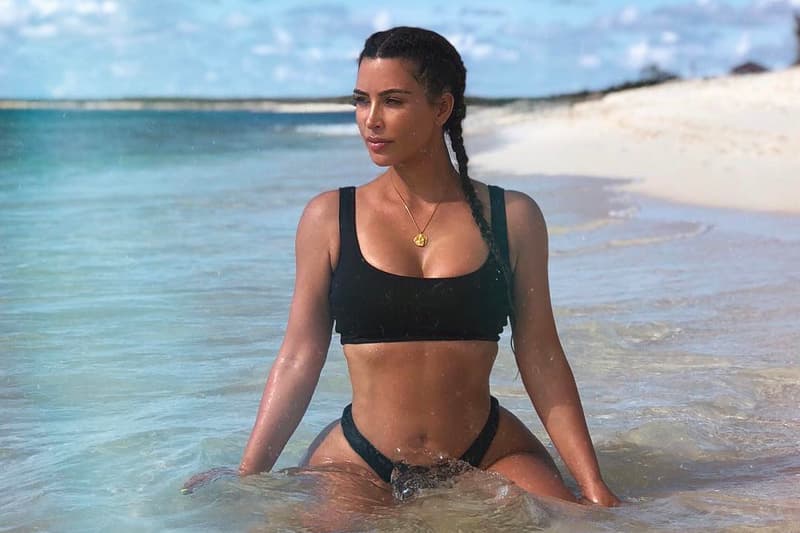 Beauty
Kim Kardashian Is Launching a New KKW Fragrance for the Beach Season
Summer needs to come sooner.
Kim Kardashian Is Launching a New KKW Fragrance for the Beach Season
Summer needs to come sooner.
After releasing three special-edition Kimoji Hearts perfumes for Valentine's Day back in February, Kim Kardashian is now about to unveil a brand new KKW Fragrance.
Earlier this weekend, the social media queen has taken to Instagram to announce the upcoming launch. She shares a cheeky teaser image, which depicts the body of a woman built with beach sand. The photo is simply captioned: "COMING SOON 04.30." Kim has yet to share any other information about the launch, but judging from her previous releases like the Crystal Gardenia range, she'll likely be dropping a trio of new, summery perfumes perfect for the vacation season. Be sure to stay tuned here for more details.
Apart from KKW Fragrance, Kim Kardashian has also been keeping herself busy with many other projects lately. Having launched her cosmetics collection with makeup artist Mario Dedivanovic in early April, the reality star has recently debuted her Kimoji x LuMee iPhone cases, as well as a KKW Beauty collaboration with Glam Masters winner, Argenis Pinal. The duo has teamed up for a set of five cream eyeshadow sticks ranging from teal and copper, to burgundy, black and red clay shades. Head over here to find out when and where you can shop the new eye products.
While you're at it, watch our tutorial video to learn about five easy perfume hacks you can apply to make your scents last longer. Be sure to also check out our fragrance guide to learn which perfume you should be wearing, according to your zodiac sign.
---
Share this article