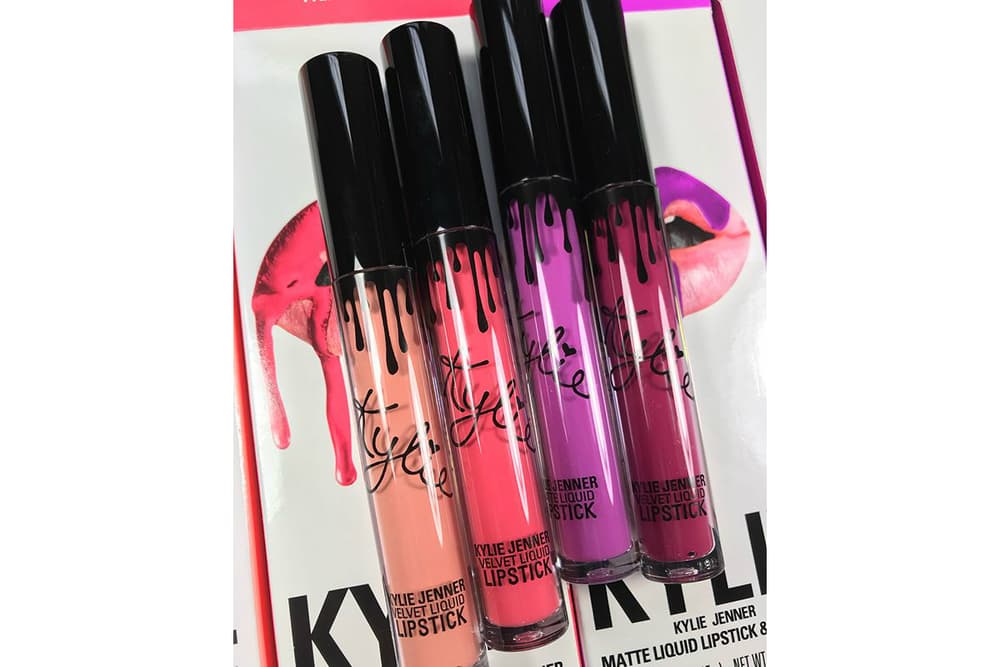 Beauty
Kylie Cosmetics Announces New Lip Kit Drop Featuring Fan-Favorite Shades
Including "Sprinkle," "Party Girl" and more.
Kylie Cosmetics Announces New Lip Kit Drop Featuring Fan-Favorite Shades
Including "Sprinkle," "Party Girl" and more.
As summer weather quickly approaches Kylie Cosmetics has announced the release of fan-favorite lip kit shades. Recently, Kylie Jenner and Kourtney Kardashian teamed up on a makeup collaboration which consisted of eyeshadow palettes and lip colors.
The makeup brand will be bringing back the following colors: "Sprinkle," "Party Girl," "June Bug" and "LA." The kits include a vibrant Matte Liquid Lipstick and a matching Lip Liner. Kylie Cosmetic's liner is well known for providing an easy application in addition to being ultra-long wearing, while the lipsticks come with a bold matte finish featuring intensely pigmented shades. "Party Girl" is a bright pink shade, "LA" arrives as a peachy hue, "June Bug" is a deep violet shade and "Sprinkle" is a deep berry color.
To purchase the four Lip Kits, head over to kyliecosmetics.com at 6:00 p.m. EST on April 27 where they will be available to purchase individually for $30 USD each or as a bundle. The bundle prices out at $100 USD.
For more from Kylie Cosmetics, take a closer look at the bold Lip Kit shades for Spring 2018: "Ironic," "Bare" and "Boss."
Image Credit

@kyliecosmetics