Yes, Cherry Cola Oreos Exist but Will They Be Your New Favorite Snack?
Kettle corn and pina colada versions are coming too.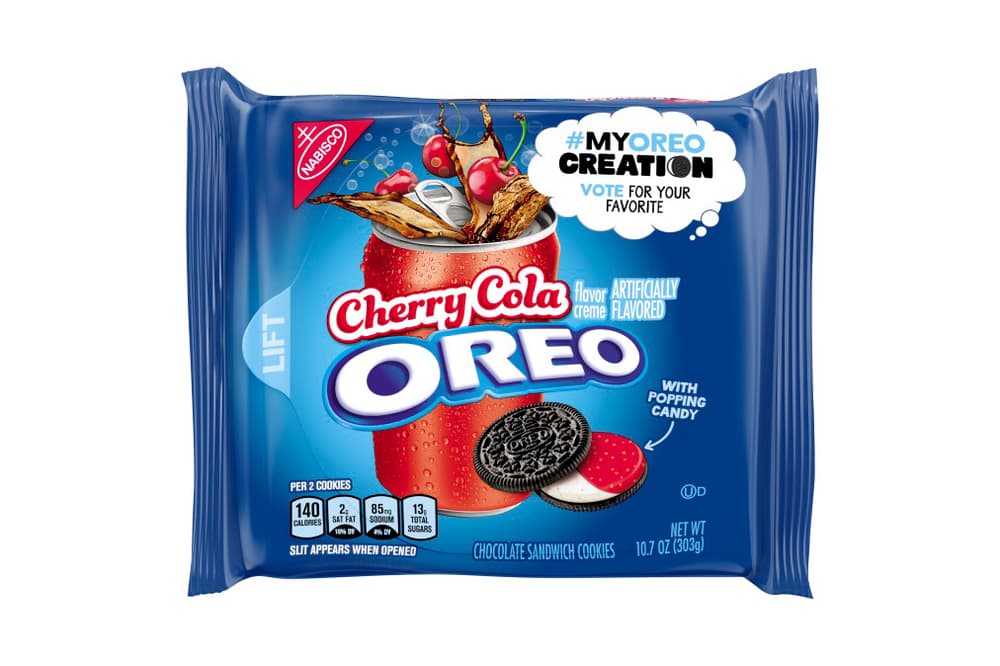 1 of 3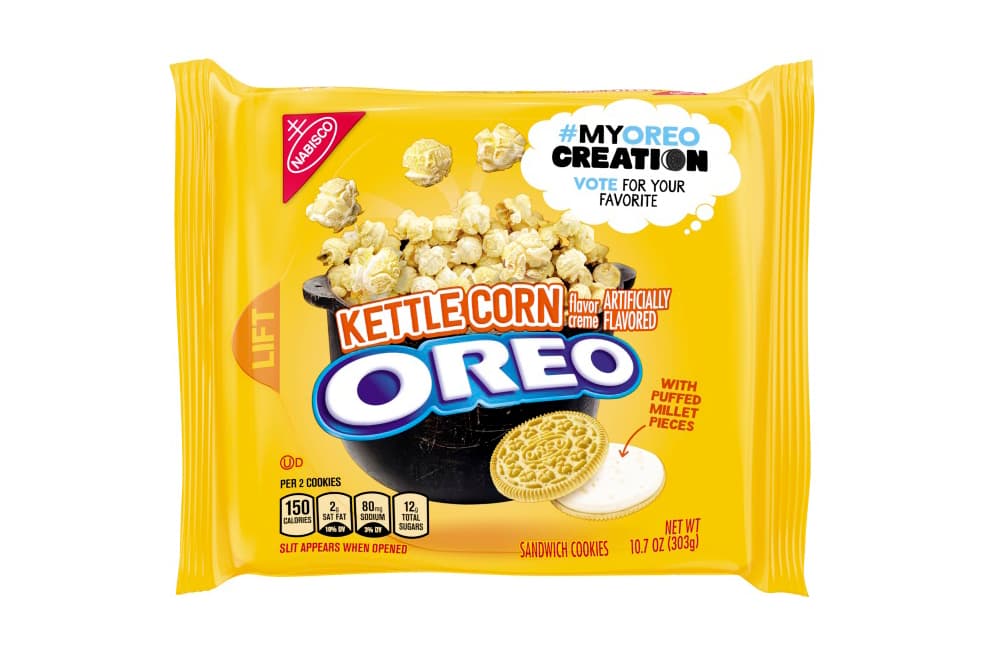 2 of 3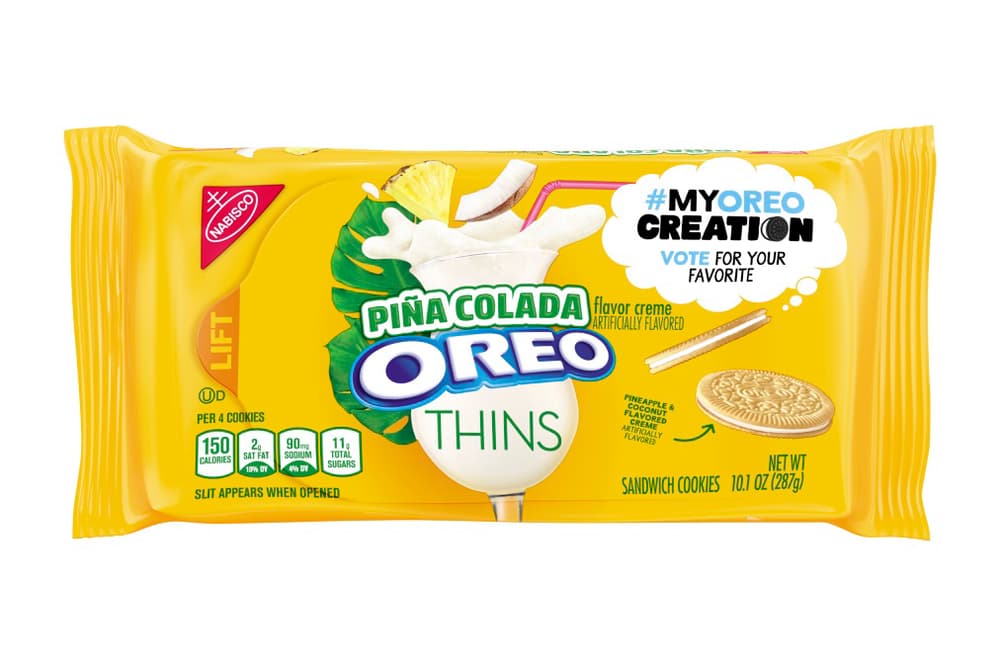 3 of 3
Some of you may remember Oreo's #MyOreoCreation contest that ran last year where the beloved cookie company invited fans to concoct their own custom Oreo flavors. Now, some of those wacky ideas are being put into action as the company as begun to release the bizarre flavors some of the finalists dreamed up.
Arriving next month will be cherry cola Oreos, which leave the cookie portion unchanged, however the white creme is swirled with red and offers a sweet cherry cola twist. As an added surprise, it's infused with popping candy that emulates the fizziness of soda. Also being unveiled is a kettle corn iteration, which consists of the golden wafer biscuit, between which lies a layer of sweet and salty popcorn flavored creme. Completing this first round of offerings are the pina colada flavored Oreo thins which have pineapple and coconut flavored creme sandwiched between two skinny golden Oreo biscuits.
More weird and wonderful flavours are slated to drop throughout the year, but you can shop these three at select retailers across the US from May 2018 for around $4.49 USD. While you're here, don't forget to check out these Dunkin' Donuts Mocha Oreos.