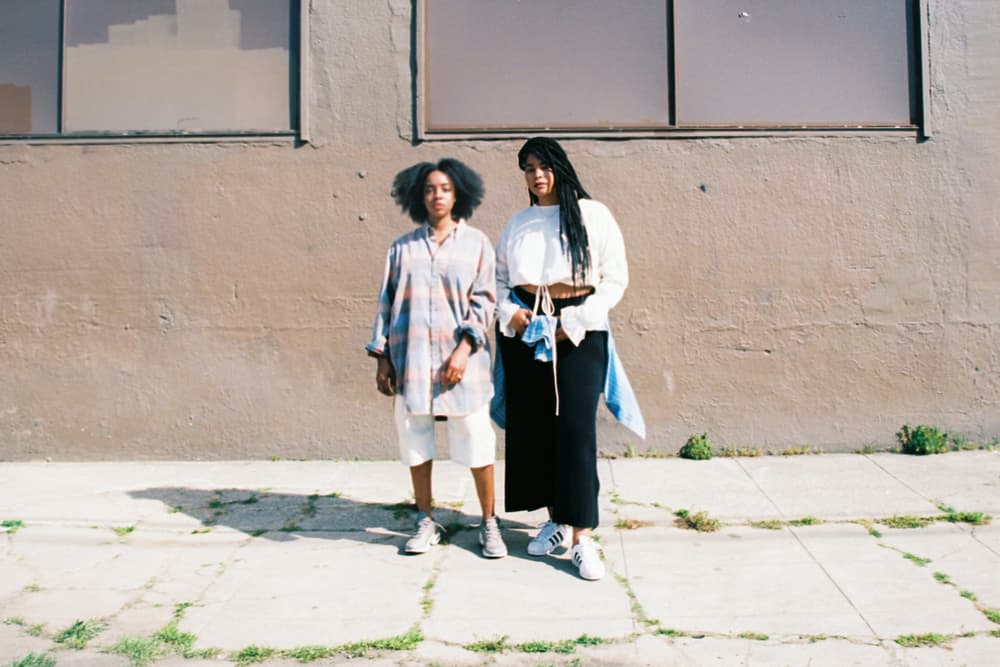 Music
Women in Music Festival Is Making the Industry a More Inclusive – and Supportive – Place
We hear from the founders behind this groundbreaking community.
Women in Music Festival Is Making the Industry a More Inclusive – and Supportive – Place
We hear from the founders behind this groundbreaking community.
The music industry has long been a notoriously male-dominated space and this is even more apparent when it comes to physical events and festivals. According to NPR at Coachella, which as we all know is one of the world's biggest and most celebrated festivals, 55 out of 163 acts booked for this year included women in the lineup; out of those only 35 were solo artists.
This gender imbalance isn't limited to underrepresentation at live festivals – it seeps through into every facet of the music industry, from performers to those grafting behind the scenes in production, media, publicity, songwriting, management and everything else. Fighting to change these depressing statistics are Evangeline Elder and Carmena Woodward, who are creating a safe and empowering space to help inform and connect women within the music industry. Fittingly dubbed Women in Music festival, the annual event takes place in the Bay Area and comprises of specially-curated workshops, panel discussions, performances and more that celebrate the power, knowledge and skills of women.
We caught up with the ladies behind the festival to chat about their vision, inequality and why the age-old excuse of "there just aren't enough women in the industry" is a bold-faced lie.
1 of 2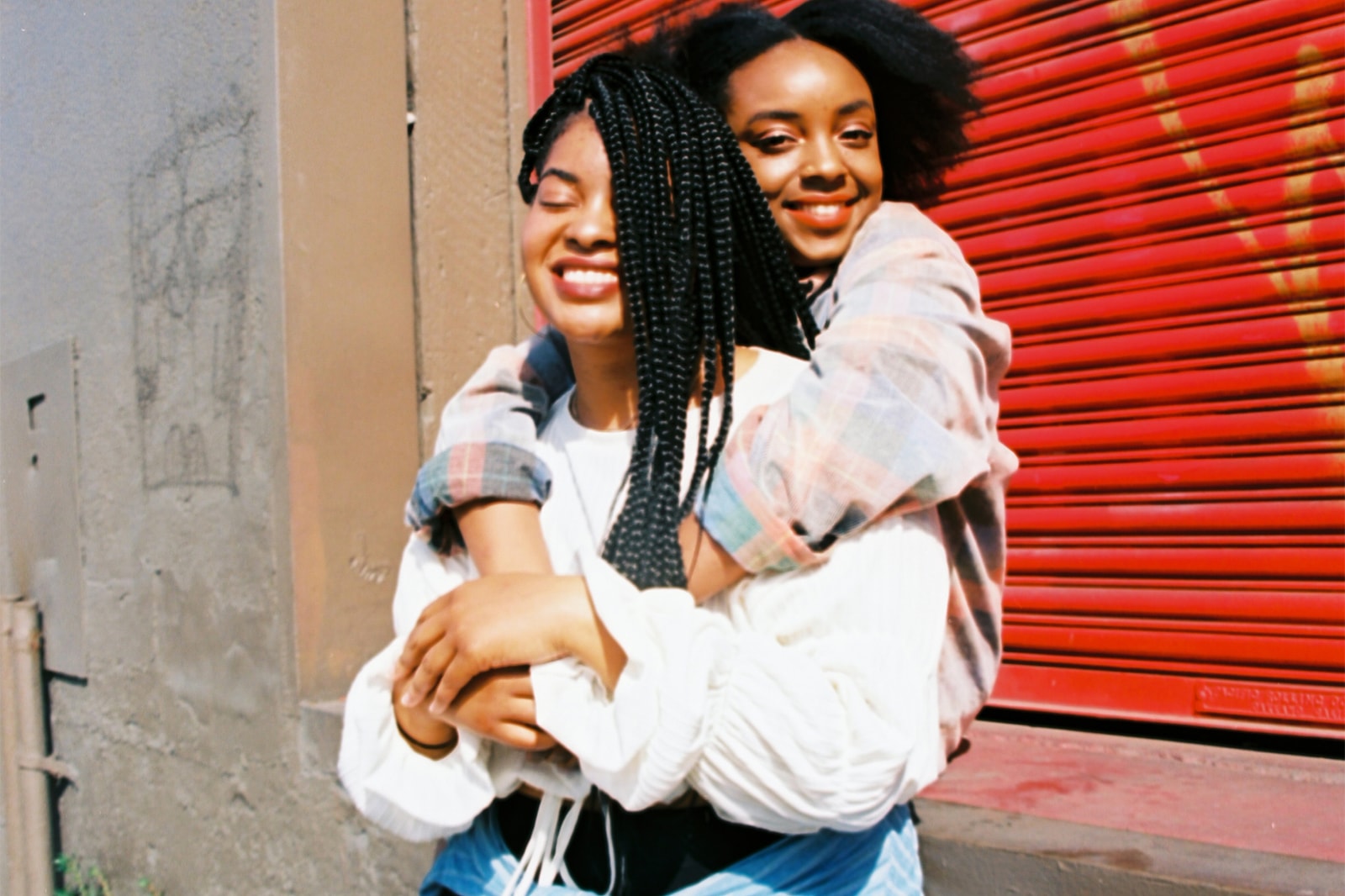 2 of 2

Could you each tell us a little bit more about your backgrounds?
Evangeline: I'm Evangeline (Vang). I'm an Oakland native, the youngest of four, a cancer and I've been a music-head since my teenage years (I burned a lot of CDs for my friends). I currently manage a couple of beautiful and incredibly talented WOC: Chicago singer Jean Deaux and Richmond, CA, singer Rayana Jay. I've been in the music industry for 4+ years, on both the music journalism side and the artist management & marketing side.
Carmena: I am Red Corvette, a DJ and event producer and part of the Morevibes collective from San Francisco. I began working in radio in 2005 and finally decided to teach myself how to DJ. I'm also the co-founder/director of event operations and experiences for the Women In Music festival, creator of Cupcakin': Smooth Grooves and Bed Squeaks in Oakland and LA and Rayana Jay's official DJ.
"I believe that you can't succeed in business if you're not taking care of yourself and your mental health."
Why did you feel it was necessary to create the WIM festival?
Evangeline: I started WIM with Carmena to bring up other women. I was tired of feeling like one of a few go-to women in my circle. I wanted to see more woman-identifying managers and organizers. I also believe the feminine presence and empathy most women experience could be more present in the music industry. There's certain things that only a woman can bring to this industry and that's important and needed.
Carmena:  About two years ago, Evangeline's publication Rehab Online Magazine put on an art and music event and I was the only woman on the music panel. Questions like "where were other women working in music" kept getting asked in a room full of female artists, managers, etc which frustrated me.  From that day on, I decided I didn't want to be the only woman looked to for working hard in the Bay Area music scene. That's how the idea for the Women In Music Festival was born
The lineup, in terms of performers and activities, is really diverse. Why was it important for you to include things like wellness and entrepreneurship into your programming schedule?
Evangeline: Most women in this industry work 2-3x as hard as their male counterparts if we're being honest. I know personally, I haven't taken care of myself during busy creative seasons and I wish I had. Now, I believe that you can't succeed in business if you're not taking care of yourself and your mental health. There used to be this stigma that you have to work yourself to death and keep your head down. But now it's a marathon and you need to stop and consider your wellness and recharge.
Carmena: Diversity and inclusion throughout the entire festival stemmed from being an artist myself seeking ways to stay sane during testing times. I've had serious periods of doubt and fitness and health helped me get through those times. This is the reason for our WIM sisterhood workshops and yoga/fitness events. Other aspects of WIM programming, entrepreneurship and media, are in place to support women in areas of music that may be foreign and encourage all women to get started and keep going.
"More women here feel like they have a space that's for them first, instead of spaces where they're considered second."
What has it been like actually curating and executing the event?
Evangeline: CRAZY. We really challenged ourselves to up the experience this year and go for quality over quantity. This was the first time we also worked with major brands we love like Pandora, Glossier, Health-Ade, and Red Bull Music. So although we've been the busiest ever, it's been awesome as hell working with our team of five girls and our volunteers.
Carmena: Things have been non-stop madness. Even though we gave ourselves an extra three months to plan we went even harder this year creating way more responsibilities. Last year we split all duties between three people;  we're so lucky to have such an amazing squad to cover event operations and experiences, social media and content management, sponsorships and artist relations.
What's the response been like since you put the event on for the first time last year?
Evangeline: It's been incredible and overwhelming in a good way. The amount of women I see who formed friendships after the festival has been the most powerful thing to watch. Watching people follow each other and form connections from events we curated is beautiful. More women here feel like they have a space that's for them first, instead of spaces where they're considered second. I've seen a lot of female alliances formed since the festival and I've seen male promoters invest more in female talent.    
Carmena: I've seen multiple women added to event line-ups, DJ crews, and concerts. Also, local events are also becoming more women friendly, playing R&B/more upbeat songs for ladies to dance to.  Women are also collaborating more while supporting/building each other up putting on amazing events that the Bay Area needs. On the other hand, I've also noticed attitudes changing around me and didn't realize I was a threat to industry/event planners after the first festival.
"There's so many women in every genre of music so there's no excuse for the lack of diversity in music or media."
The general excuse that festival producers usually put forward for an unbalanced lineup is that there "just aren't enough women in the industry" – what are your thoughts on that?
Evangeline: There are more than enough women to be booked for line-ups. Even if there are only 20 female rappers, you're still not booking enough of them. Why are there only 3-4 female rappers on a 40-rapper line-up? Why not book 10 of those 20 female rappers in the industry right now? The ratio is off and it has to do with men not actively looking for more women to place and not caring to be inclusive. We have to challenge them to be inclusive since a lot of them are not challenging themselves.
Carmena: Whoever these "festival/event planners" are, are just lazy AF. There's so many women in every genre of music so there's no excuse for the lack of diversity in music or media. Also, there aren't a lot of women in these rooms curating or fighting for us to be on these line-ups, so it's so easy for women to be overlooked.
What are your hopes and plans for the future of WIM festival?
Evangeline: I'd love to see more festivals in different cities like NYC, LA, Miami, and Chicago. We want to spread this energy and movement across the country. I hope that this festival encourages women to be outgoing and not feel intimidated by the amount of men that make decisions in this industry. I hope that we inspire the next major girl boss and bring up the next generation.
Carmena: My hopes are to keep improving the programming year-round and start a young women's club/chapter for girls aspiring to work in music ages 10-18. I also want to bring on bigger clients to curate events with and work with other amazing women killing shit in music and media. The plan is to take the WIM festival on the road to other cities and celebrate women in music and media all over the world, forever.
Share this article