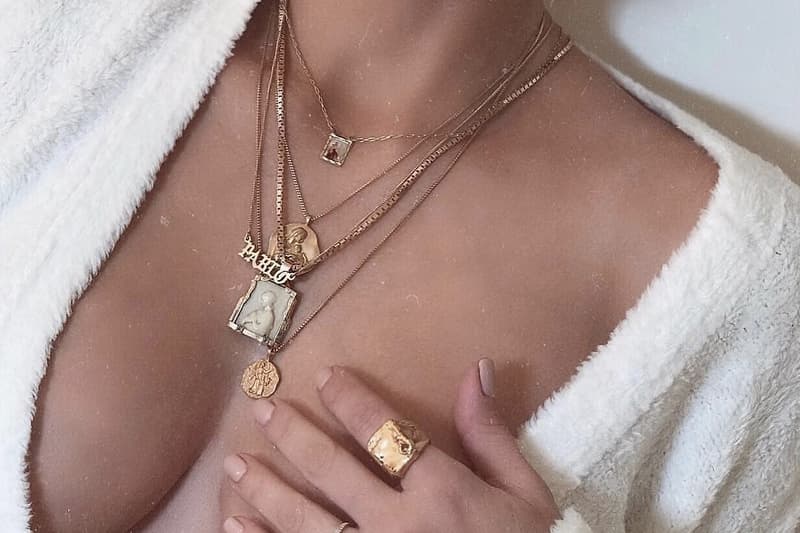 Here Are 8 Tips on How to Nail the Layered Necklace Look
More is more.
Layering up necklaces has been a huge trend for a while, and as Coveteur reports, it shows no signs of slowing down. With celebrity trailblazers like Kim Kardashian giving the more-is-more look their stamp of approval, over-accessorising is cooler than ever – however it can be a tricky look to get right.
Luckily, the site has consulted with Jessie Andrews, the founder and creative director of jewelry brand Bagatiba to compile eight top tips on how you can rock this trend with ease. Common misconceptions can be that there's no such thing as too much (spoiler: there is) and that if you're wearing multiple necklaces, you should hold off on other jewelry but according to Andrews, that's not necessarily true.
Key pieces of advice include working the style around one statement necklace, mixing up the shapes and sticking to the one choker at a time rule. Head over to Coveteur to read the full list and check out Bing Bang NYC's "Feminist" necklace as a starting point for your layered look.
Share this article