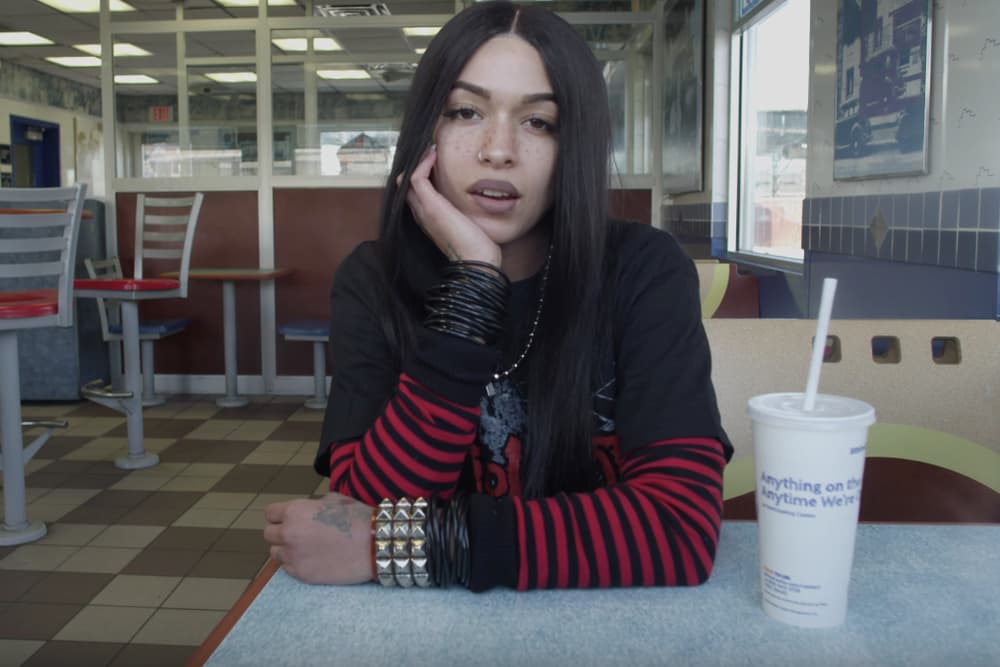 Music
Princess Nokia Just Dropped Her New Mixtape, 'A Girl Cried Red'
Watch the video for "Your Eyes Are Bleeding" too.
Princess Nokia Just Dropped Her New Mixtape, 'A Girl Cried Red'
Watch the video for "Your Eyes Are Bleeding" too.
Fans have been eagerly awaiting Princess Nokia's next mixtape since the artist dropped her debut, 1992, last summer. In the interim, she ran her own Beats 1 radio show, dubbed The Voices in My Head, the first season of which was an ode to the Harlem rapper's love of pop punk and emo. This acted like the perfect perfect segue to the follow-up self-described "emo mixtape," A Girl Cried Red, which fittingly dropped on Friday 13th.
In an interview with Dazed, Princess Nokia described the emo nature of the eight-track mixtape, stating "It's not just a little touch of [emo] or it blended into hip hop. It's real alternative music. There's no features, it's just me." Although the tracks themselves are relatively short, with no one song being longer than 3:22, the mixtape packs a punch – it's one you'll be keeping on repeat. Discussing where the concept behind the name of the mixtape came from, Princess Nokia detailed:
Blood, like a girl cried blood. It's taken from my favourite song, "The Robot with Human Hair". I have a lot of references from this Gavin Dance album, and the first line in the song is "Your eyes are bleeding." I always loved that image, and it's a big motif in my work. The mixtape name is supposed to mean a girl cried blood, or a girl cried fury. There's so many interpretations of what red is.
Alongside today's release, Princess Nokia also unveiled a video for Your Eyes Are Bleeding, which features real archive footage from the artists previous live shows and tours. You can listen to the mixtape now on most streaming sites and catch the video below.
---
Share this article