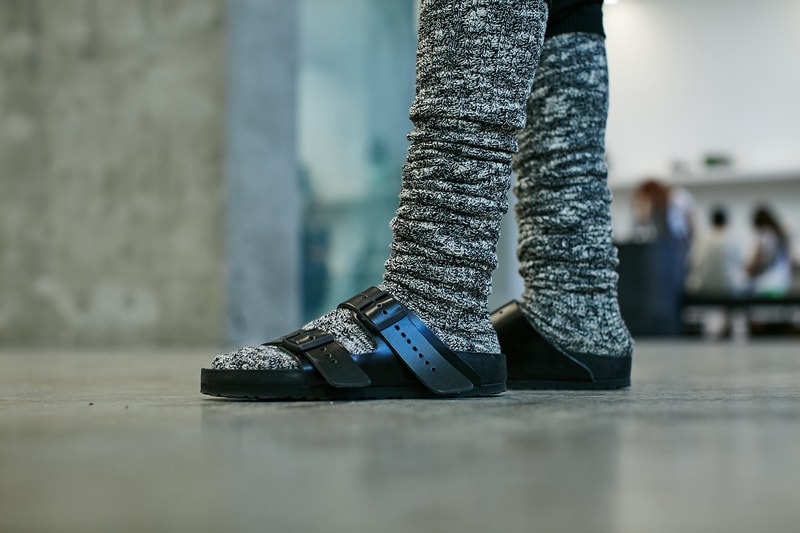 1 of 6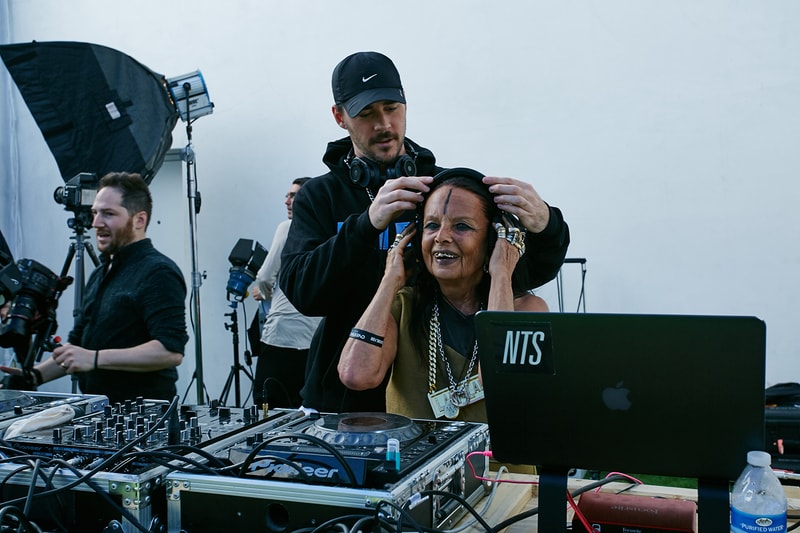 2 of 6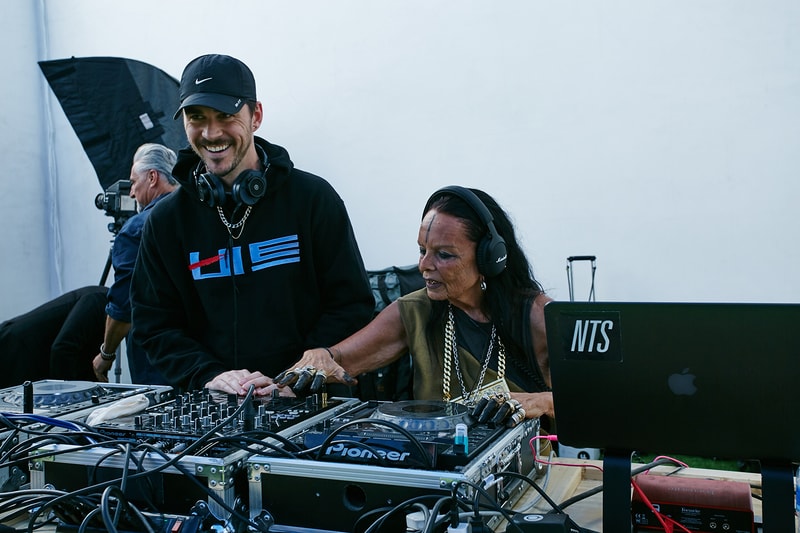 3 of 6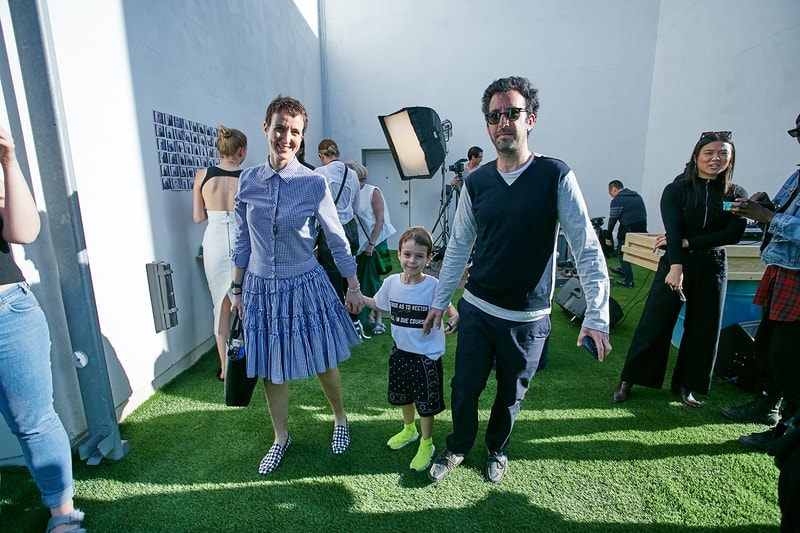 4 of 6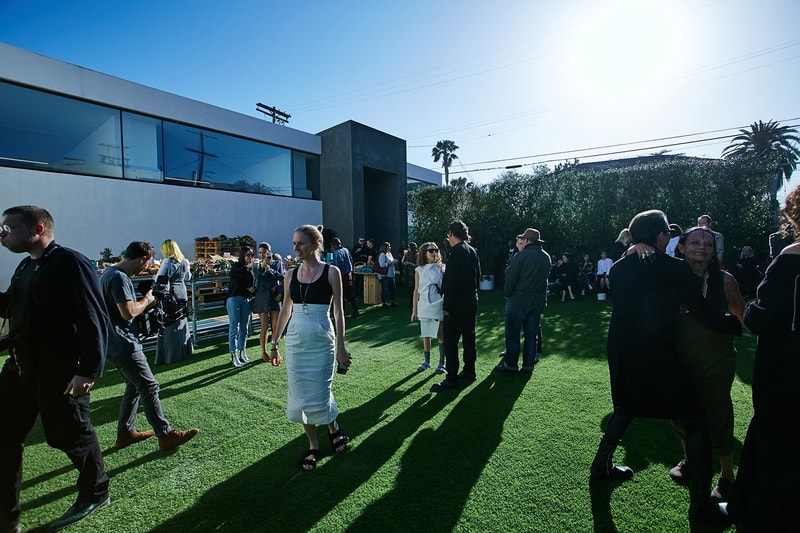 5 of 6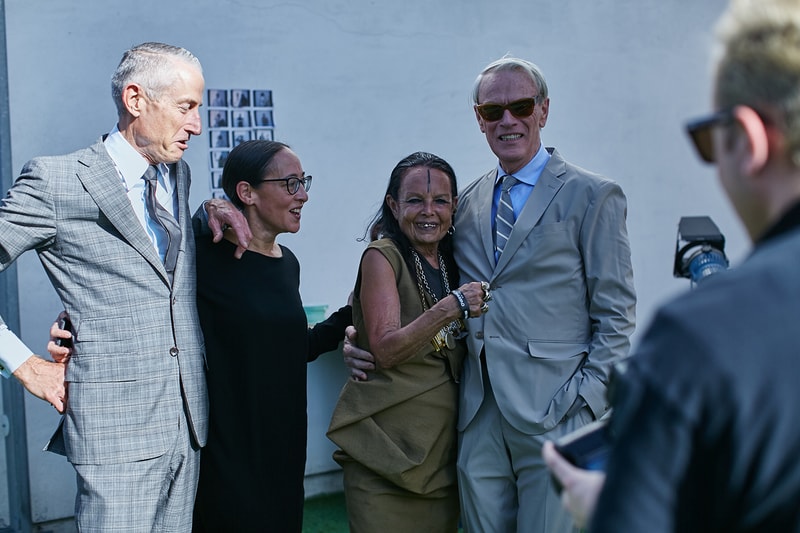 6 of 6
Fashion
Rick Owens Reflects on the Idea of Comfort upon Launching His Birkenstock Collaboration
His wife Michèle Lamy hosted the opening of the LA pop-up.
Rick Owens Reflects on the Idea of Comfort upon Launching His Birkenstock Collaboration
His wife Michèle Lamy hosted the opening of the LA pop-up.
To celebrate the launch of his Birkenstock collaboration, Rick Owens has welcomed the footwear brand's mobile retail concept the BOX to his former hometown, Los Angeles. Known for its laid-back attitude, the West Coast city serves as the perfect location to debut the summer-ready footwear range, which features a lineup of casual Birkenstock sandals reimagined by the Paris-based designer. Familiar silhouettes including the Arizona, the Madrid and the Boston are elevated with unique fabrications such as army felt, suede, full grain leather and longhair cow fur, and are rounded off by long, extended straps that almost hit the floor.
The pop-up marks the fourth stop of the Birkenstock BOX, which previously travelled to other destinations including Berlin, New York and Milan. Located in front of Rick Owens' La Brea Avenue storefront, the LA outpost features an interior designed by none other than Owens himself. In addition to 13 bespoke sandals, shoppers may also find three legwear styles, a limited-edition cosmetics kit, a curated selection of Rick Owens apparel and Birkenstock's Spring/Summer 2018 footwear at the temporary store. Browse the gallery above for a glimpse at the opening event, which saw the attendance of Owens' wife Michéle Lamy, colette co-founder Sarah Andelman, multi-hyphenate creative Yimmy Yayo and more.
The Rick Owens x Birkenstock BOX is opened from April 17 to April 21. For those who reside outside of LA, you may shop the collaboration on all Rick Owens and Birkenstock channels. The footwear range retails from $350-525 USD, while pricing for the legwear starts from $100 USD.
To learn more about the partnership, read our exclusive interview with Owens and Birkenstock CEO Oliver Reichert below.
How did this collaboration come about in the first place? What was it that connected you to Birkenstock?
Rick: In the past, I have collected copies of a 1930s black and white photo book Der Mensch und die Sonne by Hans Surén. It's a very wordy analysis of worshipping the sun scattered with attractive people romping in the woods and on the beach nude. The nudity is sensual but not really carnal. It's very much about being one with nature and about living a healthy natural life. When I think of Birkenstock, I think of that kind of innocence.
And Oliver, what attracted you to team up with Rick Owens?
Oliver: Rick Owens has a concept and is unmistakable. He has been of the moment for some time and we respect and value that. His collections would not need a label, one knows immediately what it is. The collaboration happened based on mutual excitement, there was no convincing needed on either side.
Can you tell us about the inspiration for this collaborative range?
Rick: Birkenstocks are based on function and that already works for itself. The way the aesthetic and function are merged together will make them last forever. So adding frills didn't seem to make sense. Instead of decorating them, I was working with what was already there. I extended the straps so they almost drag on the floor. That makes the shoe immediately more flamboyant but in a very Birkenstock way. I also extended the holes to add an element of confection to it. Through these small changes they lose their function and become decorative but in a very subtle way.
What is your idea of comfort?
Rick: Health is sexy. So is confidence. If you have a flaw, sometimes you can exaggerate it and own it. I want everything around me to look a certain way, including myself. So I became a big believer in fitness. I wasn't always. But if I didn't look a certain way that would bug me. There were things I didn't like so I made a point in changing them. A lot comes from vanity and aesthetics. Health is a nice bonus.
What's next for Birkenstock? Where will you be taking the Box to after LA?
Oliver: We are constantly evaluating new opportunities but it has to be right — for sure we will move beyond Europe and North America. We will continue to surprise.
---
Share this article