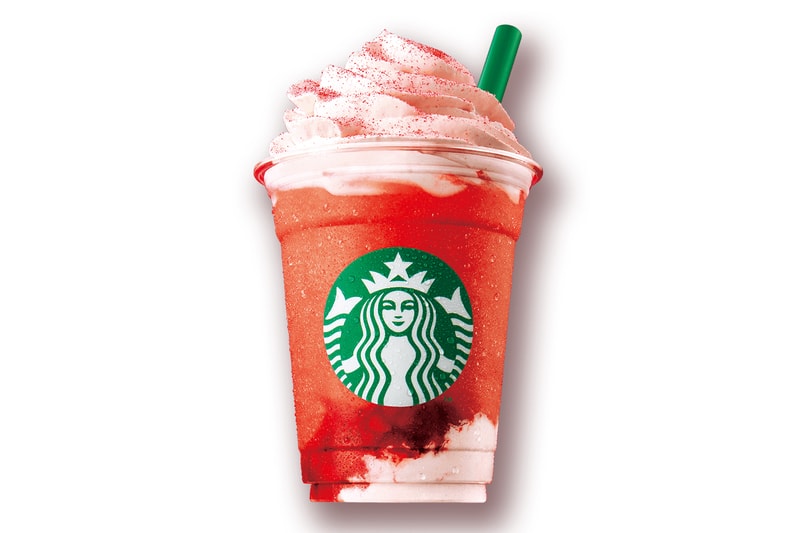 Culture
Starbucks' Strawberry Very Much Frappuccino Is a Refreshing Summer Cooler
An homage to our favorite berry.
Starbucks' Strawberry Very Much Frappuccino Is a Refreshing Summer Cooler
An homage to our favorite berry.
Hot on the heels of its delicious, dessert-themed Tea-ramisu and Midnight Mocha Frappuccinos, Starbucks is back with another, even more refreshing chilled drink. This time, the flavor is an ode to one of our favorite fruits – the humble strawberry.
Dubbed Strawberry Very Much, this beverage is indeed laden with the berry and as the brand states, it's a "Frappuccino made from strawberries, from top to bottom." Everything from the base to the sauce is made from the fruit and it's even topped with fluffy whipped cream and a special red strawberry powder. As you'd imagine, the drink itself also takes on a vibrant red tone and of course, it's perfect for Instagramming.
This is more of a cooling, fruit crush drink than a milk-based frapp, unlike recent additions like the Crystal Ball and Caramel Popcorn Pretzel Frappuccinos and is perfect for those hot, summer days.
As with many limited-edition menu items, Strawberry Very Much is only available at select Starbucks locations in Japan until May 29. Have a peek at some lucky customers who've already tried this fruity delight below. If you're unable to get your hands on this drink, why not treat yourself to a Starbucks tumbler?
---
Share this article